Is Working From Home Providing The Work-Life Balance That We've Been Promised For So Long?
Our office work culture has dramatically shifted in the last month. All over the world kitchen tables, spare rooms, and nooks have been transformed into working spaces. The people I've spoken to really enjoy the perks of working from home. That's not to say that there aren't difficulties, but there are a lot of benefits that go with the challenges.
For most white-collar jobs, working from home has provided the work-life balance that we've been promised for so long. Once things return to normal and kids return to school, we shouldn't rush back to the office if we don't have to.
Being at home has allowed people to actually focus on their tasks without being interrupted by quick questions or sidebar chats. People are able to plan their workday on their own schedule and maximize their productivity. Without a daily commute, people are finding more time in the day and are less burnt out.
And let's face it, the office was never a great place to work, it was just our only option.
There are a lot of flaws with our office culture that we've just learned to put up with. The biggest negative to the office environment is that it kills creativity. In order for people to be creative, they need space to think. When your day is filled with back to back meetings, email interruptions, and chatty co-workers it can be hard to find some time to yourself. I've always tried to take short walks a few times a day so that I'm able to let ideas sink into my brain. That can be a no-no in office culture since it's believed you can only be productive when you are sitting at your desk.
Sitting in a chair for 8 hours regardless of workload is standard across all sorts of industries. This is an antiquated idea leftover from the industrial revolution to maximize efficiency in a factory. While there are jobs that require this schedule, a knowledge worker is not one of them. A good portion of our day is answering emails, editing documents, reviewing work, and reporting numbers. Ever since the smartphone became mainstream we've known that this work can be done anywhere in the world, and now we know it can be done on a large scale. Maybe your best meetings happen when you can do 10 pushups right before it starts. It could be that a quick afternoon nap enables you to focus through the afternoon. I do my best thinking while pacing, but it's hard to concentrate when everyone is giving you sideways glances.
Working at your own pace will allow you to work your best.
As many people are also finding out, working at your own pace requires discipline. Setting your own schedule means you have to understand your own work habits and work within them. I can be my own worst enemy when it comes to distractions. I've had to re-learn how to extract the best work from myself by self-evaluating my work.
Not only are people getting more done, but they are happier about it, and learning more about themselves so they can be more productive in the future.
When the COVID-19 risk lowers enough for offices to re-open, I suggest managers take a long hard look at reverting back to 40 hours a week in a chair. We've put a lot of effort into developing new skills during the quarantine and we shouldn't waste it. There is an opportunity sitting before us to radically change what work is, and how we do it. Let's embrace the lessons we've learned along the way and come out of this pandemic stronger than ever.
Read more on Todayville Calgary.
WestJet sets sights on low-cost leisure with purchase of 42 more airplanes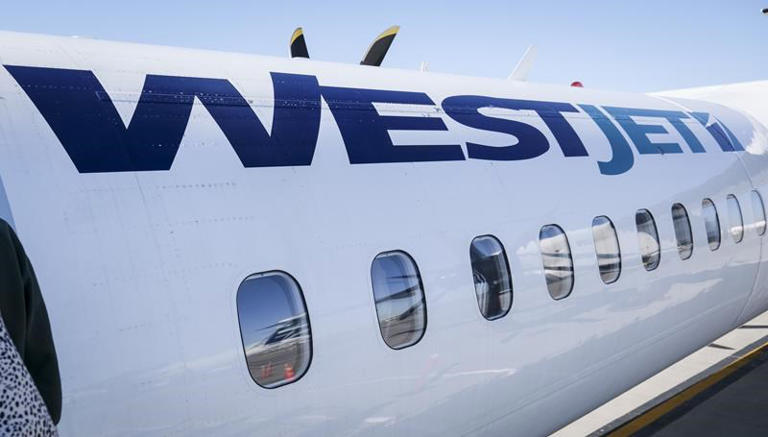 WestJet is making a substantial addition to its fleet with the purchase of 42 aircraft as the airline plans to expand its low-cost offerings, with plans to add routes to sun destinations from cities across Canada.
The Calgary-based airline announced the agreement with Boeing for the purchase of the 737-10 MAX planes on Thursday.
The purchase, which was on top of an existing order of 23 aircraft, includes the option to add 22 more planes depending on demand.
The purchase is a part of the airline's plan to expand its low-cost offerings and offer sun and leisure flying across Canada, said WestJet Group's chief executive officer, Alexis von Hoensbroech.
Earlier this month, WestJet said in a press release that it would be suspending several routes to Atlantic Canada, including flights between Halifax and Montreal, as of Oct. 28. Spring flight schedules are not yet available.
WestJet chief commercial officer John Weatherill said the decision was difficult but will help in the long run, as the airline shifts more of its eastern routes to sun and leisure destinations.
However, he said WestJet is not stopping Atlantic flights completely; instead, von Hoensbroech said the airline plans to ramp up its cross-country flights and flights from the East to leisure destinations including the Southern U.S. and the Caribbean.
"What we will do less, is flying within the East," said von Hoensbroech. "So flights between Montreal and Toronto will decrease but Montreal to Cancun will increase."
"We are a low-cost carrier and we want to improve our low-cost positioning," said von Hoensbroech.
Supporting this move is the pending Sunwing acquisition, given Sunwing's focus of servicing Eastern Canada's leisure market, said WestJet's chief executive officer.
Brought with the incoming aircraft is the need for more cabin crew, ground handlers and pilots, a challenge recognized by WestJet's chief executive officer, as staffing levels have been an industry-wide problem after the return of domestic and international travel.
While some roles are more challenging to fill, von Hoensbroech said that he is confident WestJet will find enough staff for the expansion and said it will create hundreds and thousands of additional job and career opportunities within WestJet.
"If you're a pilot and you are joining an airline that is growing, this will give you a faster track to become a captain than if you are joining an airline that is not growing as fast as we do," said von Hoensbroech.
WestJet says the Boeing 737-10 MAX provides the lowest cost per seat among mid-range aircraft and is part of the airline's plan to offer more affordable flights.
The order will start delivering at the end of 2024 through to 2028, expanding the fleet by 65 aircraft over six years.
WestJet wouldn't yet say whether the 42 additional aircraft will service WestJet alone or if they will also fly under Swoop, the airline's ultra-low-cost carrier.
This report by The Canadian Press was first published Sept. 29, 2022.
Caitlin Yardley, The Canadian Press
Vancouver gas prices pass $2.39, breaking North American record: analyst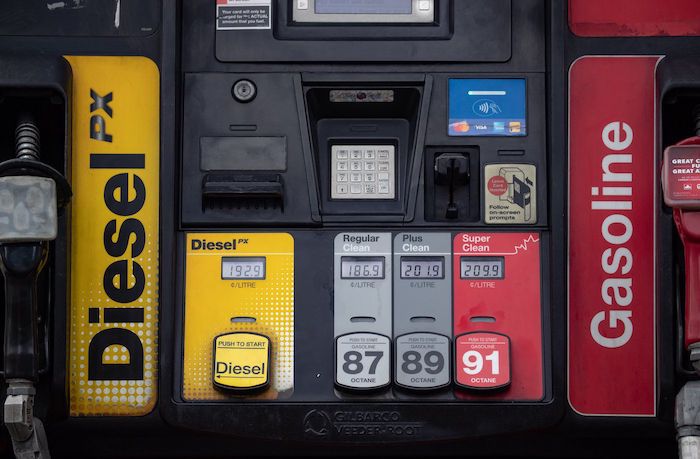 Vancouver – Gas prices in Vancouver hit a new high of more than $2.39 a litre at some stations Thursday, blowing past the previous peak set this summer.
One gas analyst said that's a new all-time record for North America, and expects prices to continue to rise this week.
Dan McTeague, president of Canadians for Affordable Energy, said prices passed the previous record of nearly $2.37 a litre, set in Vancouver in June, due to the temporary shutdown of refineries in the U.S. Pacific Northwest and California.
McTeague said prices will likely rise again then drop fairly quickly once the supply issues are resolved.
"I don't see the all-clear light at the end of the tunnel just yet. It's going to happen and when it does it will be a dramatic drop, probably about 20 cents a litre, not in one fell swoop but very close to that over two or three days," he said.
Gas prices jumped overnight across Canada by almost 20 cents in some places.
McTeague said no one could have predicted gas prices increasing at the speed they have over the past several days.
"The bottom line is that there's not enough supply out there and however we got here, we're going to have to spend a bit more time trying to figure this out because this is the kind of things that bring economies to a standstill," he said.
According to the CAA's price tracker, gas is up nationally by just over three cents on average at $1.58 per litre, with some provinces seeing higher jumps than others.
The CAA says the average gas price across Vancouver was $2.32 on Thursday.
This report by The Canadian Press was first published Sept. 29, 2022.