Hockey, basketball and volleyball gone from the U of A's fall and winter to-do lists
At almost any time in memory, Wednesday's decision to remove hockey, basketball and volleyball from the University of Alberta's fall and winter to-do lists would be considered a major surprise.
This year, I suspect fans and athletes should have been at least partially prepared for it. Blame the pandemic. That's easy.
Explain that sponsorship money has dried up and every available penny must be saved to keep professors employed and students involved. That's easy, too. Some are sure to suggest that there are deep political motives in this move to move beyond the Bears and Pandas for one year. Maybe. Maybe not. Rightly or wrongly, political movements are seen in every action these days.
If additional explanations are required, Alberta's UCP government is sure to be singled out as cause number three; they inherited an entity in severe financial difficulty, ensuring that some budget cuts would be made as soon as possible after the NDP lost political control of the province.
This, of course, occurred well before the coronavirus crisis created overwhelming proof that sport, certainly in Canada, is something of an after-thought at all levels of society. As this is written, every professional sport is being exposed on a daily basis as a means for millionaires and billionaires to fatten their bankrolls. If timely political statements are necessary, fine; they'll be made, but no rational soul would dare to suggest that sport has actual relevance in this time of incoherent arguments and twisted responses.
In one old scribbler's opinion, good news ultimately will develop, almost as a result of the disappearance of the Bears and Pandas for at least one season. A move so dramatic at a level so vital is sure to create deep thought.
Which is where university sport fits in the puzzle. These organizations are the home of undoubted brilliance. In many ways, they create the model for all amateurs and low-profile professionals to follow. One day, perhaps soon, this world-wide rash of social, physical and emotional misery will be behind us. Then, cohorts of tough and committed leaders across the entire spectrum of athletics will have to step up. They will be obligated to contribute time and effort in a search for the best possible ways to ensure excellence in scholastics, citizenship and competition.
Now, looking back for even a few years, it's essential to remember that amateur sports were being painfully slammed by financial necessities before COVID-19's destructive arrival.
Athletic directors at U of A and MacEwan University have spoken of rising costs in tones that sometimes sounded almost desperate. I'm sure the same applies to the University of Calgary.
Similar words have been heard commonly in discussion with coaches and athletic directors at Alberta colleges. NAIT and Concordia leaders know the topic extremely well. So do alumni members working to keep hockey alive in the storied atmosphere of Camrose's Augustana campus of the U of A.
In a lifetime of hearing old adages, one has stuck out since childhood:
"It's Always Darkest Before the Dawn."
This corner hopes the dawn comes quickly.
Alberta pastor charged with violating COVID-19 restrictions to make court appearance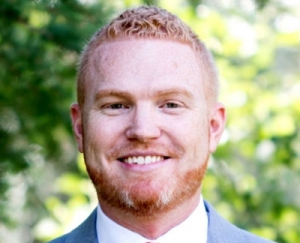 STONY PLAIN, Alta. — A pastor of an Edmonton-area church that has been allegedly holding Sunday services in violation of COVID-19 rules is to appear in court today.
James Coates with GraceLife Church in Spruce Grove was arrested last week.
RCMP have said he was remanded in custody after refusing to agree to bail conditions.
The church has been holding services that officials say break public health regulations on attendance, masking and distancing.
Police fined the church $1,200 in December and a closure order was issued in January.
Coates was twice charged in February with violating the Public Health Act and violating a promise to abide by rules of his release, which is a Criminal Code offence.
Coates has addressed the province's health restrictions in his sermons, telling worshippers that governments exist as instruments of God and there should be unfettered freedom of worship.
An associate pastor of the church, Jacob Spenst, conducted last Sunday's service and told the congregation that messages of support have been pouring in for the jailed pastor.
This report by The Canadian Press was first published Feb. 24, 2021.
The Canadian Press
WHAT HAPPENED TO THE GUY IN THE BLUE TRUCK?

Open Letter to Premier Jason Kenney
February 23, 2021
FOR IMMEDIATE RELEASE
Red Deer – Mountain View, AB
On August 1, 2016 you began your "Unite Alberta Truck Tour" in a blue Ram 1500. Your mission: to consolidate conservative support by uniting the Tories with the Wildrose Party. We all know the results of the truck tour and how the tour carried over to the 2019 United Conservative election platform: "Getting Alberta Back to Work".
It is now February 2021, four and half years after you launched the truck tour. Even though Albertans have suffered through the past year with COVID-19, the three pillars of your 2019 election platform are still of the utmost concern to Albertans: Jobs, Economy, Pipelines.
When the UCP government took office in 2019, no one could have foreseen the significant challenges that would be presented to both your government and Albertans just one year later. These challenges however, should be viewed a rallying point rather than a crutch.
Moving forward, Albertans are looking for strong leadership. We want to see drastic reductions in red tape. We want a government that champions our interests within Canada and to external markets. Simply put, we want jobs, a strong economy and pipelines. We are not interested in more panels and consultations. We do not want the ideological policies of those in Ottawa dictating our future or our children's futures.
To secure our financial future, public sector bureaucrats, specifically those on Alberta's "sunshine list", need to share in the economic downturn that the private sector is currently facing. Alternative routes to get oil to market, not subject to the Canada Energy Regulator, need to be explored immediately. Small businesses need a concrete plan for reopening and a guarantee that no further lockdowns will be imposed.
Polls suggest that the conservative base is fragmented again. Albertans know what happened the last time this occurred. Premier, it is time to be the guy in blue truck again. Albertans are counting on you.
Sincerely,
Jared Pilon
Libertarian Party Candidate for Red Deer – Mountain View, AB
https://www.jaredpilon.com/