History, Controversy & Indigenous Involvement – Death of Keystone XL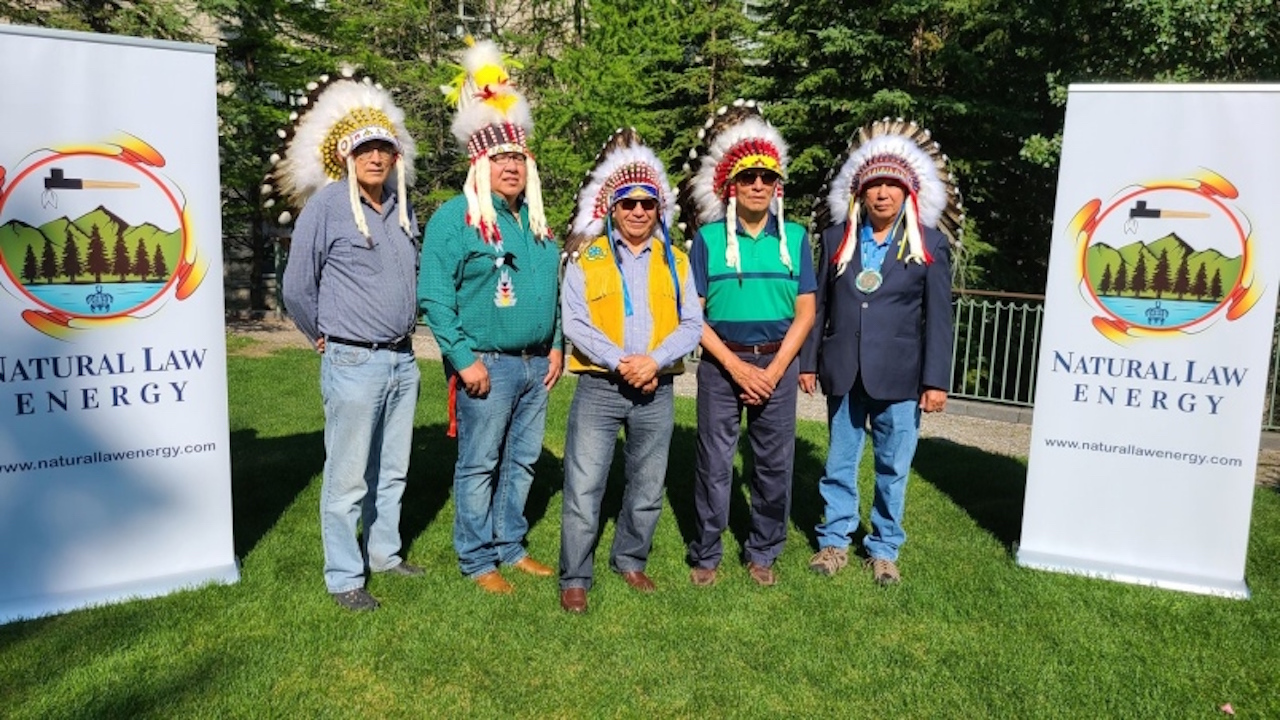 For many, few stories have been as captivating and as frustrating as that of the stop-and-start Keystone XL pipeline project, which appears to officially be reaching its end following the inauguration of President Joe Biden on Wednesday, January 20, 2021.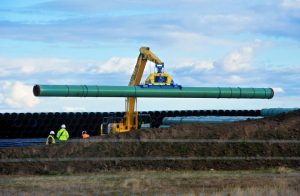 The Keystone XL pipeline extension was originally proposed by TC Energy in 2008 as the 4th phase of the existing Keystone Pipeline System, which traverses Canada and the United States. The 1,947 km pipeline would run from Hardisty, Alberta, to Steele City, Nebraska, dramatically increasing the transportation capacity of Alberta crude oil to 830,000 barrels per day. 
The National Energy Board first approved the Keystone XL application in March 2010, with a number of conditions in place to protect environmental and landowner interests.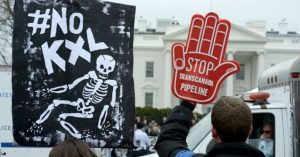 Opposition towards the project developed quickly, largely on the basis of environmental concerns. Environmental assessments released by the U.S. State Department, which established the pipeline would have "limited environmental impact", were met with public backlash and mass protests.
In 2011, the State Department required TC Energy (then TransCanada) to reroute the pipeline around an "ecologically sensitive" area in Nebraska, to which TC Energy agreed.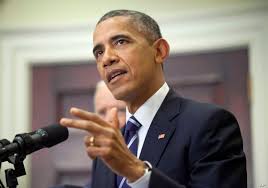 In January 2012, President Barack Obama rejected the Keystone XL, but invited TC to submit another application, which was done in May 2012.
Following another 3 years of legislative debate, protest and controversial back and forth, Obama vetoed the bill to build the Keystone XL on February 24, 2015.
On November 6, 2015, the Obama Administration once again rejected TC Energy's application to build the Keystone XL pipeline.
In this context, tensions continued to rise, as massive amounts of money and potential jobs hung in the balance with no end in sight. In 2016, Republican presidential candidate Donald Trump included the Keystone XL in his campaign, vowing to approve it if elected as President of the United States.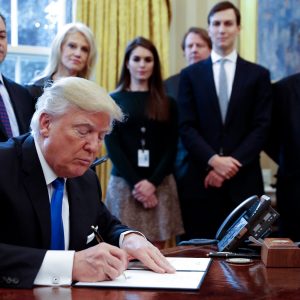 Following his election in November 2016, President Trump signed an executive order approving the Keystone XL pipeline, along with an order requiring American pipelines be built with American steel.
In late 2018, the pipeline's construction was delayed once again by a U.S. federal judge, citing environmental impact.
Construction resumed in April 2020, following a pledge from Alberta Premier Jason Kenney to invest CAD$1.5 billion in the project in March 2020. Outrage from environmental and Indigenous groups continued in the wake of the announcement.
In May 2020, then-presumed presidential nominee Joe Biden shared plans to shutdown the Keystone XL as a part of his campaign. (1)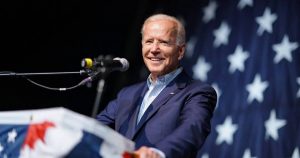 It is January 2021, and Biden has indeed followed through on his claim to scrap the pipeline. To the outrage of many Albertans and their fellow Canadians, one of Biden's first executive orders as President of the United States, just hours after his inauguration, was to revoke TC Energy's permit for the Keystone XL. 
As of December 2020, more than 150 kilometres of pipeline had already been installed. According to Financial Post, the cancellation leaves behind approximately 48,000 tons of steel.
Biden's decision has served to deepen the division between pro and anti-pipeline groups, including the opposing positions expressed by a number of Canadian Indigenous groups.
Over the course of the past decade, Indigenous opposition to the pipeline has been well documented through a series of protests and petitions, featuring countless Canadians who rallied in support of First Nations groups, environmental concerns and land rights. 
In 2016, Donald Trump's renewed approval of the pipeline was met with equally renewed opposition by those groups determined to halt the project once and for all. "The fight to kill the Keystone XL pipeline begins anew," said Dallas Goldtooth, lead organizer for the Indigenous Environmental Network in 2017, "and Donald Trump should expect far greater resistance than ever before." 
On the other side of this opposition, the historic formation of the Natural Law Energy coalition came as a shock to many. Natural Law Energy (NLE) is a coalition of First Nations groups who expressed their support for the Keystone XL pipeline by pursuing investment opportunities with TC Energy. Little Pine First Nation, Louis Bull Tribe, Nekaneet Cree First Nation, Ermineskin Cree Nation and Akamihk Montana Cree First Nation came together to form the coalition with the ambition of providing First Nations groups with financial resources and opportunities.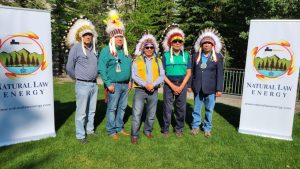 For Chief Alvin Francis of Nekaneet First Nation in Saskatchewan, the pipeline presented an opportunity to secure funding for indigenous communities and aid indigenous youth in their schooling or business endeavors for years to come. "It's about making life better for all of our youth," he told the Globe and Mail in November 2020.
Just as Indigenous anti-pipeline groups celebrate the latest development, Biden's executive order to cancel the pipeline once again has been met with disappointment from members of the NLE and its supporters.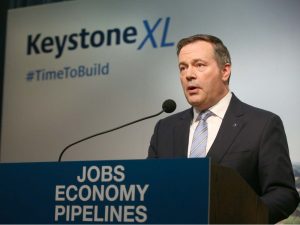 Recent developments over the multi-billion dollar Keystone XL have also led to heated discussions between the Kenney Administration and Canadian Prime Minister Justin Trudeau. Kenney's response to the Canadian Federal Government as well as the Biden Administration was one of absolute disappointment and anger, as Alberta's oil and gas industry sustained another massive hit. He went as far as to call upon Trudeau to impose economic sanctions on the United States. 
While many have echoed Kenney's sentiments regarding the cancellation of the pipeline and the Biden Administrations early treatment of Canada and the province of Alberta, others have identified this development as an opportunity for Alberta to diversify. Under the current economic circumstances, can Alberta overcome the loss of the Keystone XL? Should Alberta focus on diversifying? Given the ongoing global shift towards renewable energy technology, can we afford not to? 
For more stories, visit Todayville Calgary.
Alberta's Walker into Hearts semifinal with 9-8 win over Manitoba's Jones
CALGARY — Alberta's Laura Walker advanced to the semifinal of the Canadian women's curling championship with a 9-8 win over Manitoba's Jennifer Jones in Sunday's tiebreaker game.
Walker faces defending champion Kerri Einarson in an afternoon semifinal with the winner taking on Ontario's Rachel Homan for the championship at night.
Jones missed an attempted double takeout in the 10th end, which left Walker an open draw to score three for the win in the tiebreaker.
Manitoba and Alberta were tied for third at 9-3 after the championship round, which required a tiebreaker game to solve.
Jones, a six-time champion at the Scotties Tournament of Hearts, was chasing a record seventh title.
This report by The Canadian Press was first published Feb. 28, 2021.
The Canadian Press
Let 'er buck: Study suggests horses learn from rodeo experience, grow calmer
CALGARY — Rodeo fans love the thrill of a bronc exploding into the ring, cowboy temporarily aboard. How the horse feels about it hasn't been so clear.
Newly published research out of the University of Calgary looks at three years of roughstock events from that city's Stampede in an attempt to peer inside the mind of an animal about to let 'er buck.
"I try to understand the animal's perspective," said Ed Pajor, a professor of veterinary medicine. "We asked the question whether or not horses find participating in the rodeo to be an adversive experience or not."
Pajor and his co-authors — Christy Goldhawk from the University of Calgary and well-known animal behaviourist Temple Grandin — studied 116 horses in bareback, novice bareback, saddle bronc and novice saddle bronc events. They looked at animals about to be loaded into a trailer and taken to the ring. They also observed how the horses behaved while in the chute waiting to be unleashed.
Horses have all kinds of ways of showing they're unhappy, Pajor said. They might move back and forth, chew their lips, swish their tail, defecate, roll their eyes, paw the ground, toss their head, or rear up in protest.
The researchers found that the more people were around them, the more likely the horses were to show unease. That's probably because they spend most of their time in fields and pastures and aren't used to the bustle, Pajor said.
The other factor that affected behaviour was experience. If it wasn't their first rodeo, the horses were much less likely to act up.
"We didn't see a lot of attempts to escape. We didn't see a lot of fear-related behaviours at all," Pajor said. "The animals were pretty calm.
"The animals that had little experience were much more reactive than the animals that had lots of experience."
There could be different reasons for that, he suggested.
"We don't know if that's because they're used to the situation or whether that's because of learned helplessness — they realize there's nothing they can do and just give up."
Pajor suspects the former.
"When the cowboys came near the horses, they would certainly react and you wouldn't really see that if it was learned helplessness."
The researchers also noted that the horses' bucking performance, as revealed in the score from the rodeo judges, didn't seem to be reduced by repeated appearances as it might be if the animals had become apathetic.
That doesn't necessarily mean the horses are having a good time, said Pajor, who's also on the Stampede's animal welfare advisory board. There are a couple of ways of interpreting active behaviour in the chute, he said.
"An animal might be getting excited to perform. Or an animal might be having a fear response."
"Understanding if animals like to do something is a tricky thing to do."
Pajor knows there are different camps when it comes to rodeos and animals.
"People have very strong opinions on the use of animals for all kinds of reasons. I think no matter what we're going to use animals for, we really need to make sure that we treat them humanely.
"My job is to do the research to understand the animals' perspective."
This report by The Canadian Press was first published Feb. 28, 2021.
— By Bob Weber in Edmonton. Follow @row1960 on Twitter
The Canadian Press