Fighting Food Waste in 2021 – The Leftovers Foundation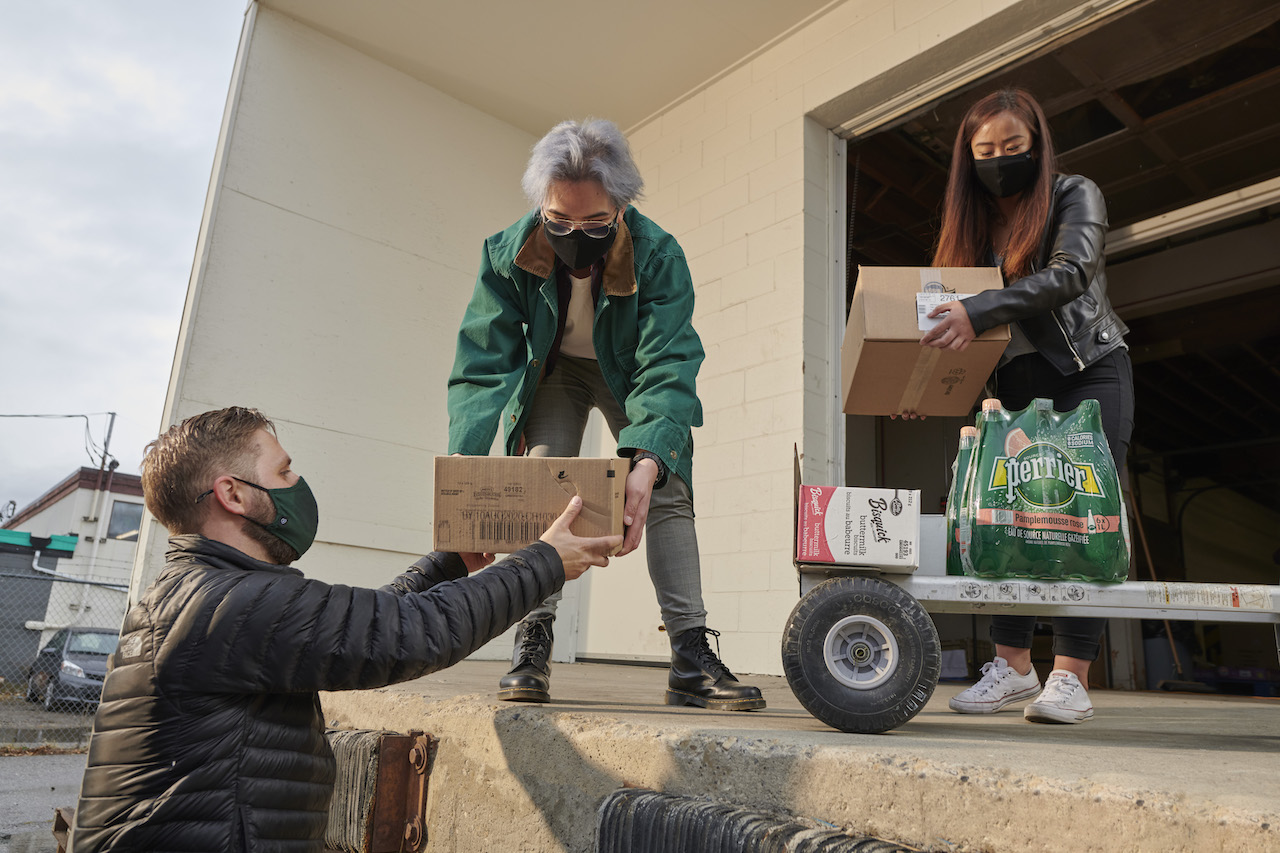 It's 2021, and world hunger persists.  
Statistics show the global agricultural industry produces enough food to successfully feed the population of the entire planet. Yet, hundreds of millions of people in both developing and developed nations experience food insecurity and poverty every single day. Food waste represents a massive modern crisis. 
Food waste, not to be confused with food loss, refers specifically to edible items that are discarded, despite being completely fit for human consumption, following initial production stages such as harvest and transportation.
Between restaurant, retailer and household waste, massive amounts of edible food are wasted every single day, all around the globe. Despite much of this waste being avoidable, the fact remains that thousands of pounds of viable food travel from farms to landfills each year. From both a human interest and environmental perspective, food waste represents a crisis with significant consequences.  
According to a 2018 report on Global Food Waste and its Environmental Impact, "An estimated 1.3 billion tonnes of food is wasted globally each year, one third of all food produced for human consumption."
A 2019 Technical Report on The Avoidable Crisis of Food Waste by Second Harvest highlights that in Canada alone, the annual avoidable food loss and waste totals 11.2 million metric tonnes, reaching a total value of $49.5 billion. According to the report, this amount "equates to 3% of Canada's 2016 GDP and would feed every person living in Canada for almost 5 months" (6). 
In addition to harming the community, food waste negatively impacts the environment by creating a massive drain on existing resources without reason. "When edible items are discarded, it's not just food that is wasted. Consider all the resources required to bring food from the farm to your table: water for irrigation, land for planting, fuel for powering harvest and transport vehicles … when restaurant owners fill their rubbish bins with uneaten meals, all those resources are essentially wasted" (1).
Reallocating surplus goods, as opposed to throwing them away, is a critical step in reducing food waste, minimizing the carbon footprint of the agricultural sector, and aiding individuals in gaining access to basic needs. According to Second Harvest, "Four million Canadians have insufficient access to food. Nevertheless, of the avoidable and edible food loss and waste (FLW) that occurs along the value chain, an estimated 86 percent is currently not rescued and redistributed" (6).
In Calgary, a number of citywide and business specific "food rescue" programs are in place with the goal of addressing and reducing those staggering statistics. Organizations such as the Leftovers Foundation reduce food waste by collecting and redirecting leftover products to places in need, such as shelters or charities, as opposed to letting them be thrown away at the end of each day.  
With three locations across Calgary, Edmonton and Winnipeg, the Leftovers Foundation works with local restaurants, bakeries, grocers and distributors to redirect excess edible food where it is needed most. In Calgary, city coordinators work closely with food donors and service agencies to establish weekly and bi-weekly routes for pick up and drop off by volunteers. The Leftovers Foundation fulfills service agency food needs on both a scheduled and as-needed basis. "We are the connection point between people who have good, edible, nutritious food to donate," says Audra Stevenson, Interim CEO for the Leftovers Foundation, "and those who are unable to put food on their plates." 
In 2019, the Leftovers Foundation launched their Food Rescue app in partnership with Technovation, to streamline connections between volunteers and food redirection routes. Stevenson describes the app as a "game-changer" for the organization, and as a result, the Leftovers Foundation has been able to standardize and scale their operations much more effectively.
In this line of work, where the ultimate goal is to reduce food waste, food poverty, and the associated environmental impacts, collaboration is key. The Leftovers Foundation works collaboratively with other food rescue services around the city to avoid duplication and ensure all the food that can be saved, gets saved. "We're supportive of every possible food rescue initiative," says Stevenson, "It's about every pound of food that makes it way onto someone's plate instead of into the landfill." 
Other food rescue resources: 
Calgary Food Bank Food Rescue and Share Program
https://www.calgaryfoodbank.com/foodmovement/
Kerby Centre Food Rescue
https://www.kerbycentre.com/support-services/foodrescue/
Zero Waste YYC
https://www.facebook.com/yyc.zerowaste/
In the war on food waste, every effort counts. "Food insecurity is becoming a bigger and bigger problem with COVID," says Stevenson, "It's not going to just go away. Any way you can get involved with our systems, whether it's volunteering, donating, just paying attention to gaps in the community – now is the time to get involved and help reduce food waste." 
For more information on the Leftovers Foundation and how to get involved in Calgary's efforts to reduce food waste, visit https://rescuefood.ca
For more stories, visit Todayville Calgary.
Canadiens goaltender Price out at least a week with a concussion
EDMONTON — Montreal Canadiens goaltender Carey Price will be out at least a week due to concussion protocols.
Canadiens head coach Dominique Ducharme updated his star goaltender's status Tuesday.
Price was injured at 12:01 of the first period of Montreal's 4-1 loss to Edmonton on Monday following a bump by Oilers forward Alex Chiasson on a goal by Connor McDavid that was eventually disallowed due to a goaltender interference challenge.
He remained on the ice for the rest of the period. Jake Allen came on to start the second period and played the remainder of the game.
"I think when he got off the ice and sat down in the locker room, then he had to go see the therapist and started to feel bad," Ducharme said. "Then they came to see me. I had no reason to think otherwise that he was not feeling well.
"He's been through a lot, so he knows that those are things that if he doesn't tell us, we cannot diagnose from the bench."
Price, the winner of the Hart and Vezina trophies in 2015 as most valuable player and top goaltender in the NHL, had just returned to the lineup in Saturday's 4-0 loss at home to the Ottawa Senators after missing six games with a lower-body ailment.
Price has a 12-7-5 record with a 2.64 goals-against average and .901 save percentage this season.
Montreal (19-15-9) has lost seven of its last 10 games and is fourth in the North Division, nine points behind Edmonton and six ahead of Calgary entering play Tuesday night.
The Canadiens face the Oilers again Wednesday night in Edmonton. 
This report by The Canadian Press was first published April 20, 2021.
The Canadian Press
National recognition for RDC's Alternative Energy Initiative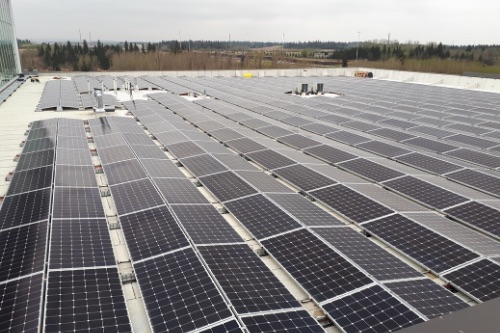 RDC's Alternative Energy Initiative recognized nationally as a leader in sustainability
Red Deer College's commitment to environmental stewardship has been recognized on the national stage with two honours.
The College is proud to be recognized by Clean50 for its use of sustainable technologies to provide learning and research opportunities for students, faculty and industry partners, as well as to reduce its energy consumption. In addition, RDC's Alternative Energy Lab has received LEED (Leadership in Energy and Environmental Design) Silver certification from Canada Green Building Council.
Clean50 Top Project for 2021
RDC's Alternative Energy Initiative has been named one of Canada's Clean50 Top Project Award (https://clean50.com) winners and this project has been declared a Clean50 Top Project for 2021.
Clean50 celebrates innovation among organizations who contribute to a sustainable low-carbon Canadian economy to expedite collaboration and constructive change.
"RDC takes great pride in receiving this national recognition as a leader in sustainable technology, through the reduction of the College's overall carbon footprint," says Dr. Peter Nunoda, RDC President. "The Alternative Energy Lab, which is part of the College's larger Alternative Energy Initiative, is a hub for alternate energy education and research, in addition to providing RDC's faculty and students with opportunities to collaborate with, and support, central Alberta businesses."
RDC's Alternative Energy Initiative provides a framework to guide the College's development as an alternative energy technology leader, reducing operational utility demands and costs.
The project submitted by RDC to Clean50 highlighted initiatives such as the College's installation of more than 4,200 solar panels, which is the largest array among Canadian post-secondary schools, as well as a combined heat and power unit, replacement of exterior lighting with new energy efficient LEDs, and the Alternative Energy Lab, which is a vital teaching and learning space.
"RDC's alternative energy projects play a significant role in reducing the institution's carbon footprint which positively impact RDC's operations and the environment. Electricity production at the College from alternative energy sources equates to powering 1,300 homes or removing 1,100 cars off the road each year," says Jason Mudry, RDC's Director of Campus Management.
"These projects also help RDC drastically reduce its utility costs by up to $750 thousand annually. These savings provide funds for use in other educational and operational initiatives."
RDC's Alternative Energy Initiative has vastly trimmed RDC's use of external sources of electricity. At times, the College is able to sell power to surrounding communities in central Alberta as the largest independent electrical producer in Red Deer.
LEED Silver Certification for RDC's Alternative Energy Lab
The College's Alternative Energy Lab is among the newest learning spaces on RDC's main campus, opening in 2019. This nationally-recognized LEED Silver certification highlights the College's efforts to ensure the Lab embodies sustainability in its design, construction and ongoing operation.
"RDC's Alternative Energy Lab offers tremendous value to a variety of stakeholders, including to more than one thousand students annually in a wide range of programs," says Kylie Thomas, RDC Vice President Academic & Research. "The Lab enhances the entire immersive alternative energy educational experience for our students by offering an engaging platform to learn about these systems and apply their knowledge and skills to real-world situations. These incredible opportunities help prepare our learners for a variety of promising careers in the growing sector of alternative energy."
Canada Green Building Council recognized RDC's Alternative Energy Lab with LEED Silver certification for reasons including:
  the facility was built with a high-performance building envelope that has about fifty per cent more insulation value than a typical building
  an extensive photovoltaic array attached to the building that produces a significant amount of electricity for use in the Lab and other locations of main campus
  the Lab uses high-efficiency building mechanical systems to reduce energy consumption

RDC is also LEED certified with its Four Centres and Gary W. Harris Canada Games Centre. RDC's new Residence was also designed with sustainability in mind, as it is constructed with renewable structural materials and a high-performance building envelope.