Edmonton community members explore using the Emergency Room as an entry point to transitional housing
(Re-published)
Is there a better way than simply releasing a person experiencing homelessness from the hospital back onto the street? It creates an endless cycle of emergency room visits and escalating costs, not to mention the challenges the patients face in having a successful recovery.
As we continue to look for solutions to homelessness in our city, a group of community members from different fields and backgrounds met recently to brainstorm and discuss alternatives to the practice of releasing patients into a state of homelessness.
That's a long way of saying that if someone experiencing homelessness comes to an emergency room with a need for medical aid, the only alternative once treated is to release the patient back onto the street.  The chances of recovery are greatly diminished, while the probability of return visits increases.  The costs are severe, both to the person experiencing homelessness and to our ever-more expensive health care system.
Spearheading the initiative is Dr. Louis Hugo Francescutti, a veteran emergency room physician at the Royal Alexandra Hospital and a Professor at the School of Public Health at the University of Alberta.
Watch this short video to hear from some of those involved and to better understand the concept and learn why there is a growing groundswell of support for this idea.
There are many ways that people can get involved with this initiative.  It's common sense that housing and health are interconnected. Finding solutions to chronic homelessness and easing pressure on our health care system is something we can all get behind.
Please contact Dr. Louis Hugo Francescutti directly to learn more about the project and how you can help:
Phone 780.932-7187
Health Cafe Feb. 22: Arthritis – Move it or Lose it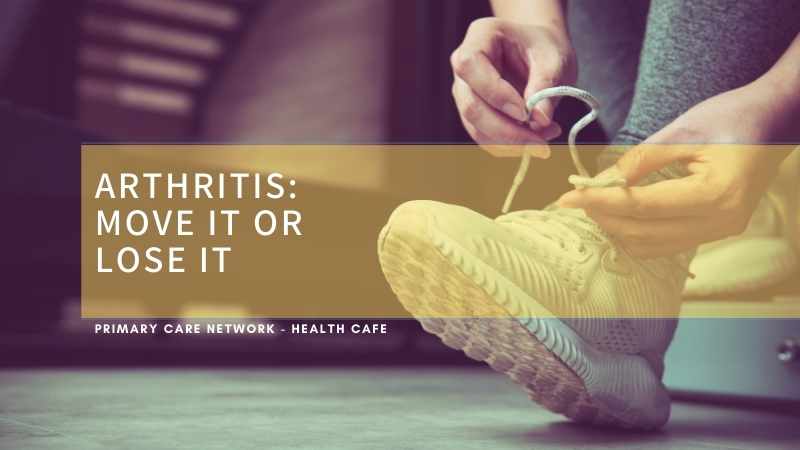 Learn ways to improve your ability to move and decrease your arthritis pain. Learn more about medication, bracing, injections, and functional fitness in this informative and interactive 45-minute session.
Presenters: Jeff Kopp, Recreation Therapist and Dr. Nav Ratttan, Red Deer PCN Family Physician.
Tune into Facebook Live at Red Deer Public Library Facebook page for this program.
This is one of a series of health-related programs co-sponsored by the Red Deer PCN and the Red Deer Library.
Watch for others in the series.
Click here to get the link to the Red Deer public Library Facebook Live event.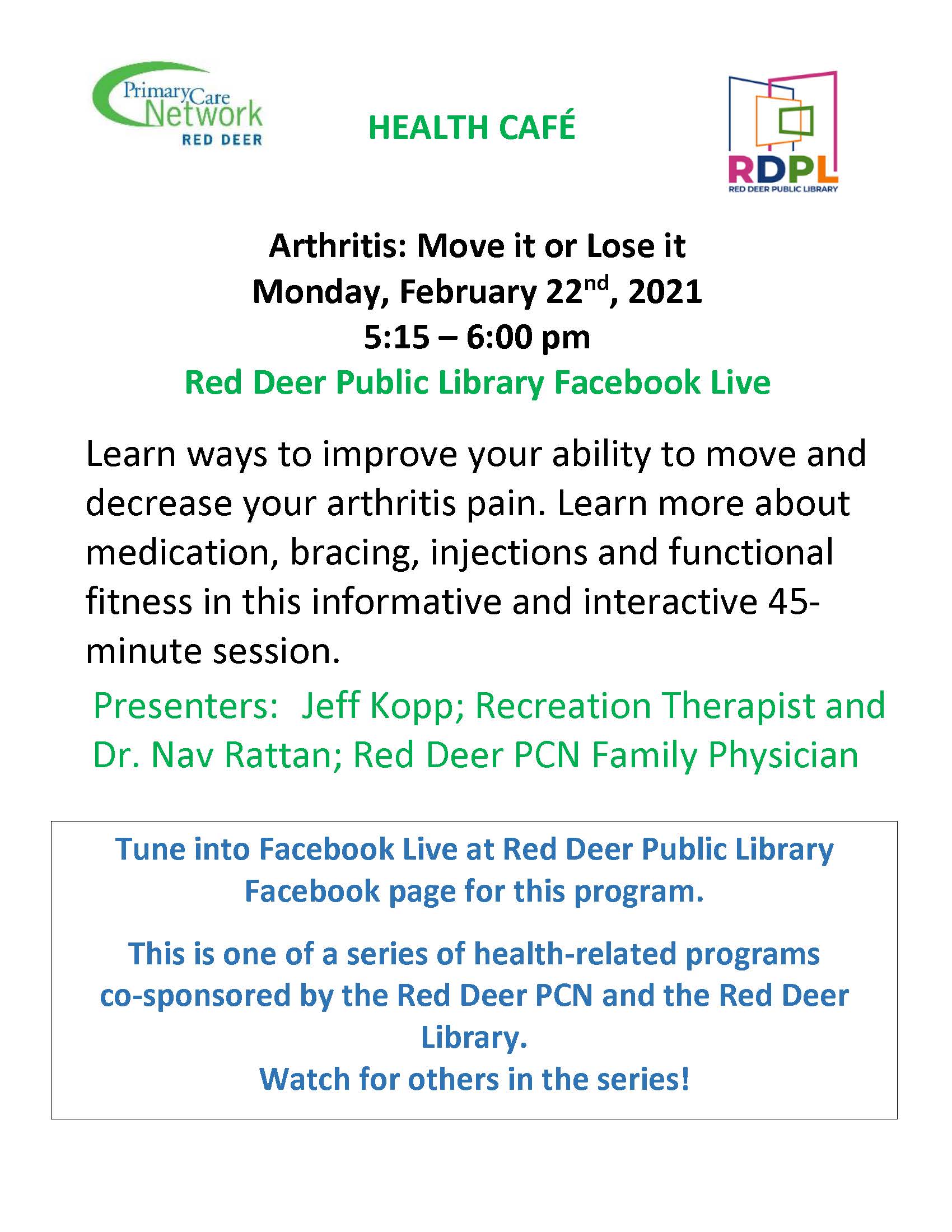 Smiles Thru Lindsey reaching out with a new video message and urging Albertans to look out for each other at this challenging time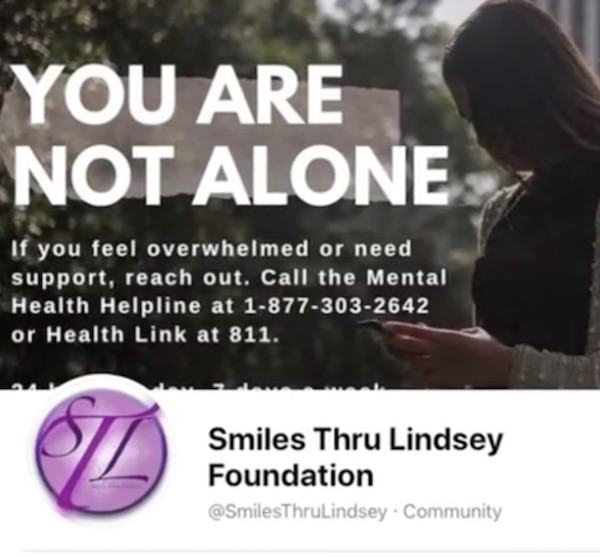 The holiday season is well behind us, we're heading into the coldest part of the winter, and although the days are starting to grow longer there's still a definite lack of daylight in our lives.  The winter blues are a real thing and this year we have COVID, a whole new serious problem to add to our mental health issues.
COVID is also the reason the Smiles Thru Lindsey team has not been able do public events for many months.  Unable to reach out physically through school visits and fund raisers, Smiles Thru Lindsey is reminding Central Albertans to check in on each other.  Also, please follow the Smiles Thru Lindsey Facebook page .  They'll lead you to the resources you or your loved ones need right away.
Meet Lindsey and the Smiles Thru Lindsey team in this powerful video.  …And remember to check in on the people in your life.
If you'd like to help Smiles Thru Lindsey with a donation please click here.