Edmonton community members explore using the Emergency Room as an entry point to transitional housing
(Re-published)
Is there a better way than simply releasing a person experiencing homelessness from the hospital back onto the street? It creates an endless cycle of emergency room visits and escalating costs, not to mention the challenges the patients face in having a successful recovery.
As we continue to look for solutions to homelessness in our city, a group of community members from different fields and backgrounds met recently to brainstorm and discuss alternatives to the practice of releasing patients into a state of homelessness.
That's a long way of saying that if someone experiencing homelessness comes to an emergency room with a need for medical aid, the only alternative once treated is to release the patient back onto the street. The chances of recovery are greatly diminished, while the probability of return visits increases. The costs are severe, both to the person experiencing homelessness and to our ever-more expensive health care system.
Spearheading the initiative is Dr. Louis Hugo Francescutti, a veteran emergency room physician at the Royal Alexandra Hospital and a Professor at the School of Public Health at the University of Alberta.
Watch this short video to hear from some of those involved and to better understand the concept and learn why there is a growing groundswell of support for this idea.
There are many ways that people can get involved with this initiative. It's common sense that housing and health are interconnected. Finding solutions to chronic homelessness and easing pressure on our health care system is something we can all get behind.
Please contact Dr. Louis Hugo Francescutti directly to learn more about the project and how you can help:
Phone 780.932-7187
Red Deer Mayor Shares Message on Mentoring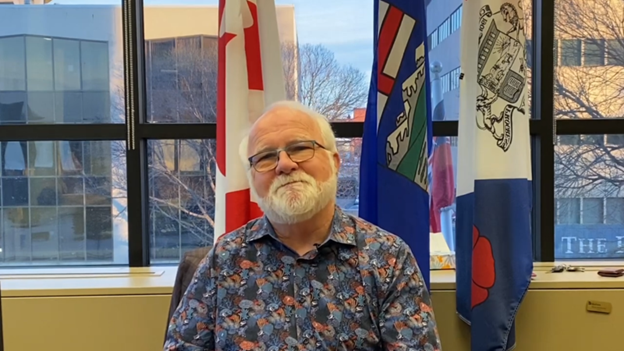 In an effort to help Youth HQ and Big Brothers Big Sisters recruit more mentors for the kids on their waitlist, Red Deer Mayor Ken Johnston took a moment to record a video and speak on the matter:
There are currently over 70 kids in Red Deer on a waiting list, hoping for a mentor.
Anyone looking to become a mentor can visit the Youth HQ website, or reach out directly to Volunteer Resources Coordinator, Janessa McCormack via email at [email protected]
Big Brothers Big Sisters has been active for over 100 years. The organization came to the Red Deer & District region in 1976 and has been at work in this community ever since. Several programs and services are available to young persons and their families, including in-school mentoring.
Share a special night with Great Big Sea's Sean McCann this Saturday for the Child Advocacy Centre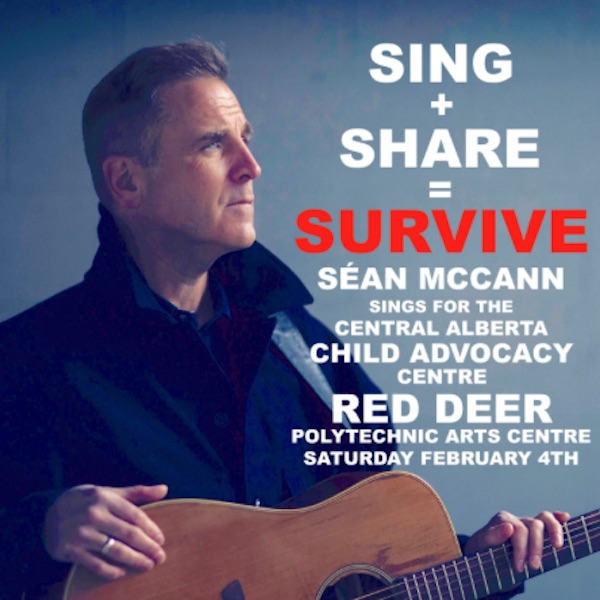 Tickets selling fast for Séan McCann – Sing, Share, Survive
In support of the CACAC
Séan McCann from Great Big Sea will be performing in support of the Central Alberta Child Advocacy Centre this Saturday, February 4th!

Tickets are selling fast! In this powerful live music and storytelling event, you'll learn the meaning of resiliency. Séan will be joined by special guest Sheldon Kennedy for this special performance!
Tickets are $50 each through Red Deer Polytechnic ticket office.
About Séan McCann –
A survivor of sexual abuse as a teenager, Séan has spent the last ten years touring North America as a musical keynote speaker, singing and sharing his story with theatre audiences, front line workers, teachers, students, patients, inmates, veterans, and anyone who has struggled with their mental health. Séan believes that music is medicine and a song is never more powerful than when it is sung with a friend.
As part of this event, the CACAC is benefiting from an
online silent art auction, operated by JRADCLIFFE Auctioneering.

These artworks were created and curated by Kathryn Fellowsand donated to this auction in her memory by her daughter Sharon Moffat.

Watch on social media for a link to this auction, which opens on February 4th.
We're building a path forward for victims of child abuse, neglect, and sexual exploitation. The Centre of Excellence will house many partners in one building, including teams from Alberta Health Services, RCMP, and the Central Alberta Sexual Assault Support Centre.

We've created a strategic partnership with Red Deer Polytechnic to build this innovative centre right here in the heart of Central Alberta on RDP land.
Consider becoming a monthly donor today!
Your monthly contribution will help us #BuildtheFuture of healing, advocacy, and prevention. Click the button below, and select "recurring" to set up your monthly contribution to the Centre of Excellence.

Help us build the future…so every child can have a bright one.