Child and Youth Advocate says Pepper Spray is used far too often in Alberta Young Offender Centres
From the office of Alberta's Child and Youth Advocate
Child and Youth Advocate releases special report on OC spray and segregation in Alberta's young offender centres
Alberta's Child and Youth Advocate has completed a special report on oleoresin capsicum spray (OC spray, commonly referred to as pepper spray) and segregation in young offender centres.
The Advocate is making four recommendations related to reducing the use of OC spray and segregation as well as increasing accountability measures.
"Young people in custody often have complex needs and may present with difficult and challenging behaviours," said Del Graff, Child and Youth Advocate. "It is imperative that the Young Offender Branch explores approaches to improve the health and well-being of young people while ensuring a safe environment for everyone. I sincerely hope the recommendations from this report will be quickly acted on to improve the circumstances for youth in custody."
From January to March 2019, the OCYA received input from over 100 stakeholders through community conversations and one-to-one interviews. Young people, youth justice stakeholders, and community stakeholders shared their perspectives and experiences.
The purpose of this report is to provide advice to government related to improving the safety and well-being of young people in custody.
A copy of the report: "Care in Custody: A Special Report on OC Spray and Segregation in Alberta's Young Offender Centres" is available on our website:
http://www.ocya.alberta.ca/adult/publications/ocya-reports/
The Child and Youth Advocate has the authority under the Child and Youth Advocate Act to complete special reports on issues impacting children and youth who are receiving designated government services. This is the Advocate's fourth special report.
The Office of the Child and Youth Advocate is an independent office of the Legislature, representing the rights, interests and viewpoints of children and young people receiving designated government services.
Executive Summary
In 2016, the Young Offender Branch, Ministry of Justice and Solicitor General, changed its policy, making it easier for correctional peace officers to use OC spray on incarcerated young people. Since then, the use of OC spray in youth justice facilities has steadily increased. By inflicting pain to control behaviour, the use of OC spray can damage relationships with youth justice staff, undermine rehabilitation efforts, and further traumatize young people.
The use of segregation in young offender centres is also a concern, as it can result in physical, psychological, and developmental harm to young people. Segregation is occurring without sufficient guidelines and safeguards to protect the well-being of young people. The current use of segregation undermines the Youth Criminal Justice Act's (YCJA) principle of rehabilitation and reintegration. If segregation must occur for safety reasons, it should be short-term and must include meaningful interactions, mental health supports, and programming.
Further, complaints and review processes at young offender centres must be transparent and strengthened so that young people can challenge decisions without facing repercussions. They have the right to be supported through those processes by a person such as an advocate. Public reporting will also help ensure accountability and promote fair treatment of young people in custody.
Increased accountability changes behaviour and choices. Under the old policy, when the tactical team had to be called to use OC spray in youth justice facilities, it was only deployed once in approximately four years. Since correctional peace officers have been able to carry and use OC spray, it has been used on young people 60 times in the last three years. In the last four weeks of finalizing this report, OC spray was used 10 times. This example is alarming and highlights the importance and timeliness of this report.
The treatment of young people in custody should uphold their human rights, in alignment with the United Nations Convention on the Rights of the Child (UNCRC).The current use of OC spray and segregation contradict the intention of the UNCRCand other United Nations rules and conventions.1 The Advocate urges the Young Offender Branch to review its policies and practices to ensure they align with the goals of its legislation and support the human rights of the young people they serve.
The Advocate is making the following four recommendations:
OC spray should only be used in exceptional circumstances, if there is an imminent risk of serious physical harm to a young person or others.
The Young Offender Branch should review and update their policies and standards to reduce the number of hours a young person can be segregated, ensure that they receive appropriate programming and supports, and improve conditions within segregation.
The Young Offender Branch should develop an impartial complaints and review process for young people. An impartial multi-disciplinary committee that includes external stakeholders should hear complaints and reviews, and young people should have access to a supportive adult.
The Young Offender Branch should monitor and publicly report all incidents of OC spray use and segregation annually.
Judge sides with Enbridge Inc. in Michigan's latest effort to halt Line 5 pipeline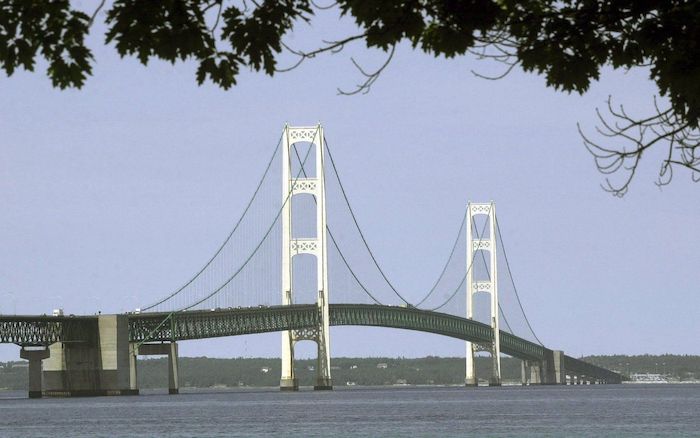 A judge in Michigan has ruled in favour of Enbridge Inc. in the company's long-running dispute with the state over the Line 5 cross-border pipeline.
In her ruling, Judge Janet Neff says the case belongs in federal court — a blow to Michigan Gov. Gretchen Whitmer's bid to shut down the pipeline.
It's the second time in nine months that Neff has sided with Enbridge on the question of jurisdiction.
Whitmer has been trying since November 2020 to shut down Line 5 for fear of a spill in the Straits of Mackinac, where the pipeline crosses the Great Lakes.
Proponents, including Canada's federal government, call Line 5 a vital and indispensable source of energy for Ontario, Quebec and several Midwestern states.
Environmental activists fear an anchor strike or technical failure could trigger a catastrophe in one of the area's most important watersheds.
This report by The Canadian Press was first published Aug. 18, 2022.
Reports: Flames closing in on signing UFA forward Nazem Kadri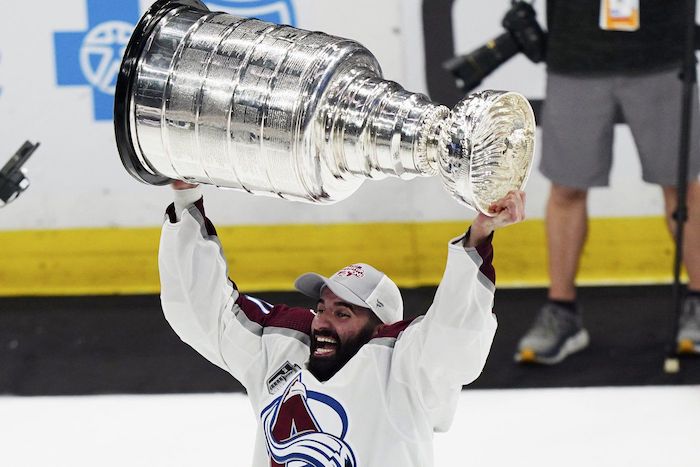 The Calgary Flames are closing in on a deal to sign unrestricted free agent Nazem Kadri, according to multiple media reports.
Sportsnet reported the deal is for seven years at US$7 million per season.
The Flames, according to Sportsnet and TSN, are moving forward Sean Monahan to the Montreal Canadiens to create salary cap space for Kadri's contract. Details of that trade have not been released.
The 32-year-old Kadri was one of the biggest names available in free agency after an All-Star season with Colorado that ended with the Avalanche winning the Stanley Cup.
Kadri had 87 points (28 goals, 59 assists) in 71 games for the Avalanche in 2021-22.
He added 15 points (seven goals, eight assists) in 16 playoff games, including the overtime winner in Game 4 of the Stanley Cup final against Tampa Bay. That was his return to action after being injured in Game 3 of the Western Conference final after being hit from behind by Edmonton forward Evander Kane.
Kadri's signing would be the latest chapter of a chaotic off-season for the Flames.
Calgary lost leading scorer and Hart Trophy candidate Johnny Gaudreau to the Columbus Blue Jackets early in free agency, then was informed that star forward Matt Tkachuk would not sign a contract extension after the upcoming season.
The Flames dealt Tkachuk to Florida for a package that included forward Jonathan Huberdeau, who had 115 points last season, and defenceman Mackenzie Weegar.
The Flames then locked up Huberdeau long-term with an eight-year, US$84-million contract extension.
Monahan, selected sixth overall by the Flames in the 2013 NHL Entry Draft, has played nine seasons in Calgary. The three-time 30-goal scorer tallied just eight goals and 15 assists for 23 points in 65 games last season.
This report by The Canadian Press was first published Aug. 18, 222.