Maskwacis to host Lieutenant Governor of Alberta Distinguished Artist Awards Sept. 21st
September 9, 2019
2019 Lieutenant Governor of Alberta Distinguished Artist Awards September 21, Maskwacis, AB
Edmonton… The community of Maskwacis in the Battle River region is host to the 2019 Lieutenant Governor of Alberta Distinguished Artist Awards, Saturday September 21, 2019. This year's Awards Gala marks the first time the Lieutenant Governor of Alberta Distinguished Artist Awards have been regionally co-planned and hosted on a First Nation. Activities throughout September celebrate the deep connections of the land, its people and the arts across the region.
The awards patron, Her Honour, the Honourable Lois E. Mitchell, CM, AOE, LLD, Lieutenant Governor of Alberta, will present three Distinguished Artist awards at a celebration from 2-4 PM in the Jonas Applegarth Theatre, Nipisihikopahk Secondary School, Maskwacis, AB.
The 2019 Lieutenant Governor of Alberta Distinguished Artist awardees are:
Poet and writer Marilyn Dumont (Edmonton) was born in Olds, Alberta of Cree/Métis ancestry and is descended from the family of Gabriel Dumont. Her first collection of poetry, A Really Good Brown Girl (1996), won the 1997 Gerald Lampert Memorial Award from the League of Canadian Poets. Other important publications include: green girl dreams Mountains (2001); that tongued belonging (2007), winner of the McNally Robinson Aboriginal Book of the Year; and The Pemmican Eaters (2015), which won the 2016 Writers' Guild of Alberta's Stephan G. Stephansson Award. Marilyn Dumont's support for a new generation of writers is leading to profound, progressive changes to the writing landscape in and beyond Alberta.
Walter Jule (Edmonton) is one of Canada's most important printmakers and has made outstanding contributions globally through both teaching printmaking and his own creative work. He is recognized for developing and growing Canada's first printmaking studio master's program at the University of Alberta and has been described as "the central figure in the Edmonton school of printmaking". Jule's work can be found in over 60 major public collections worldwide.
Katie Ohe (Calgary) is considered one of Alberta's pioneers of abstract art. Her six-decade career working in sculpture in a range of materials including steel, concrete, epoxy and chrome has spearheaded the abstract sculpture medium in Alberta. Ohe has exhibited extensively throughout Canada and internationally, and her sculptures are found in numerous public collections.
The laureates will each receive a handcrafted medal, $30,000 award and two-week residency at the Banff Centre's Leighton Artists' Studios; the awards celebration is hosted by the Battle River Group at Maskwacis, Alberta Saturday, September 21, 2019.
Click to purchase event tickets: camroselive.com
Learn more about the Lieutenant Governor of Alberta Arts Awards Foundation. Website: artsawards.ca
Police say toddler's death in southeast Calgary being treated as suspicious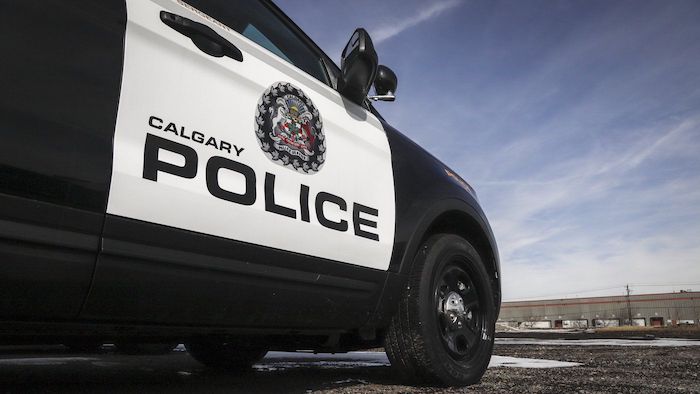 Police say they are investigating the death of a toddler in southeast Calgary.
Emergency crews were called to a home in the community of Midnapore around 2:15 a.m. Thursday and found a two-year-old girl in medical distress.
Police say the child was taken to hospital by ambulance but later died.
They say the toddler's death is being treated as suspicious.
Detectives are interviewing people to try to determine what happened before the child's death.
An autopsy is to be done Friday morning.
This report by The Canadian Press was first published Sept. 29, 2022.
Alberta government adds $750 million to health-care system in agreement with doctors
The United Conservative Party government says it will spend another $750 million on health care as part of an agreement with the Alberta Medical Association.
It said the deal announced Thursday is to guarantee that all physicians receive an average rate increase of between four and 5.25 per cent over the next three years.
The $750 million is to be used for recruitment and retention programs, rural and remote programming and expanding capacity across the system.
Health Minister Jason Copping said urgent action is needed to stabilize the health-care system that has been under increased pressure during the COVID-19 pandemic.
"There is no quick fix, there is no easy fix," Copping said at a news conference in Red Deer, Alta.
There have been concerns over how sustainable the health-care system will be as a "bad flu season" approaches.
Copping said Alberta Health Services is working to increase its capacity to prepare for the potential of increased hospitalizations.
Dr. Vesta Michelle Warren, president of the Alberta Medical Association, said it's important to build trust and maintain relationships between doctors and the government.
"Trust is something that is easily broken and hard to rebuild," Warren said at the news conference. "It's the actions going ahead into the future that really is going to be building that trust."
Copping said the government's relationship with the association has improved over the past year.
The agreement comes as the United Conservative Party prepares to choose a new leader and premier on Oct. 6 to replace Jason Kenney. The new leader will face a provincial election in the spring.
Warren said it doesn't matter who the next premier is.
"Health care is health care and patients need that care no matter who is running the boat," said Warren. "Stability is necessary to begin rebuilding and healing and making change. Introduction of chaos is not helpful."
The association filed a lawsuit in April 2020 accusing the government of breaching collective bargaining rights and negotiating in bad faith after it unilaterally tore up a master agreement with doctors and tried to make changes to how they are compensated for their services.
The 11,000 physicians represented by the association refused to ratify a tentative deal in March of 2021, citing distrust of the government as a key factor.
Warren said the lawsuit will remain in place until legislation that allowed the province to rip up the contract is rescinded by the government.
Just over 70 per cent of the physicians who voted were in favour of the agreement, which will be in place until March 2026.
This report by The Canadian Press was first published Sept. 29, 2022.
— By Angela Amato in Edmonton with files from Dean Bennett