Candice's story: Connected to the Resources I Need
Connected to the Resources I Need
Candice struggled for a few years with looking after her family, pain and deteriorating mobility. Her husband is away for long stretches working out of town. She had put out some feelers to get help with some things but nothing ever connected…that is until she met the support nurse in her physician's clinic.
Candice said," Wow! What an amazing nurse. I usually don't open up and tell anyone about my struggles but the support nurse sensed I needed help and had a way of making me feel so comfortable that I did open up. She was so friendly and caring. Once she knew my challenges and needs, she did everything she could to set me up with resources. She connected me with Home Care, a mental health counsellor and other community resources. I got everything that I need in a very short timeframe. I will never be free of the pain but my everyday life is more comfortable now.  I would give this service and the Support Nurse the highest recommendation, I have never met anyone like her."
Learn more about the Red Deer Primary Care Network.
Health Cafe Feb. 22: Arthritis – Move it or Lose it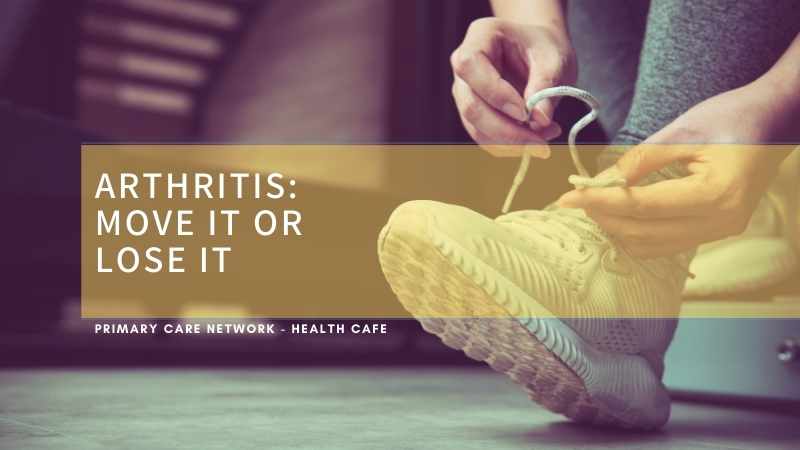 Learn ways to improve your ability to move and decrease your arthritis pain. Learn more about medication, bracing, injections, and functional fitness in this informative and interactive 45-minute session.
Presenters: Jeff Kopp, Recreation Therapist and Dr. Nav Ratttan, Red Deer PCN Family Physician.
Tune into Facebook Live at Red Deer Public Library Facebook page for this program.
This is one of a series of health-related programs co-sponsored by the Red Deer PCN and the Red Deer Library.
Watch for others in the series.
Click here to get the link to the Red Deer public Library Facebook Live event.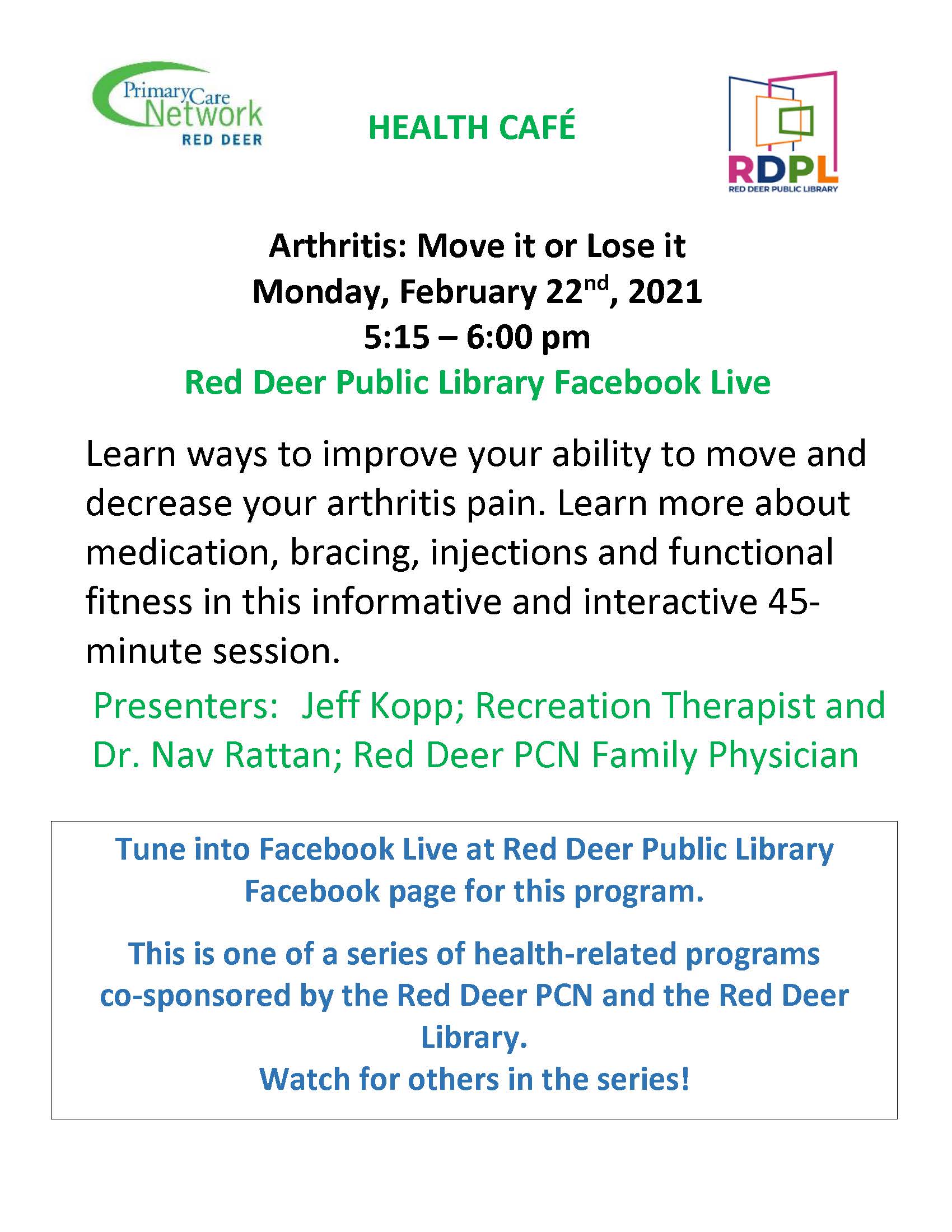 Smiles Thru Lindsey reaching out with a new video message and urging Albertans to look out for each other at this challenging time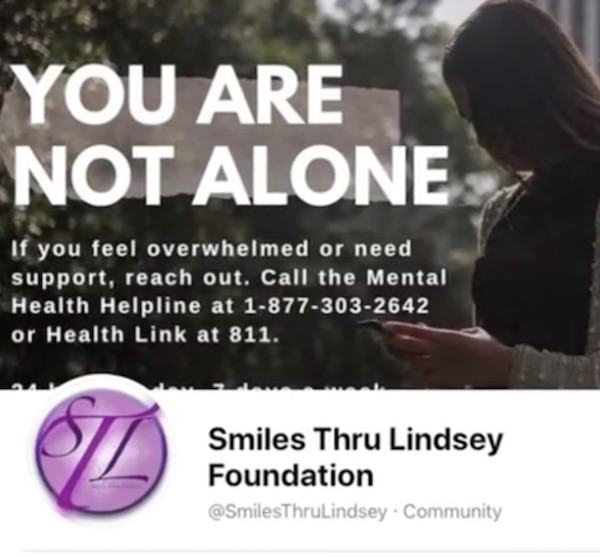 The holiday season is well behind us, we're heading into the coldest part of the winter, and although the days are starting to grow longer there's still a definite lack of daylight in our lives.  The winter blues are a real thing and this year we have COVID, a whole new serious problem to add to our mental health issues.
COVID is also the reason the Smiles Thru Lindsey team has not been able do public events for many months.  Unable to reach out physically through school visits and fund raisers, Smiles Thru Lindsey is reminding Central Albertans to check in on each other.  Also, please follow the Smiles Thru Lindsey Facebook page .  They'll lead you to the resources you or your loved ones need right away.
Meet Lindsey and the Smiles Thru Lindsey team in this powerful video.  …And remember to check in on the people in your life.
If you'd like to help Smiles Thru Lindsey with a donation please click here.