Cole's story: Consistency is the key!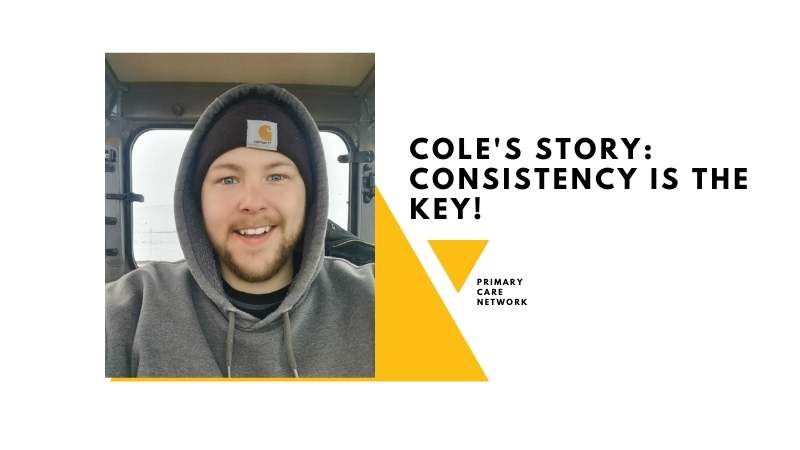 When Cole came to the Health Basics program he was at the lowest place of his life. He broke his foot, was then unable to work and was waiting for a long time for a WCB claim. His foot did not heal, and he required surgery. In the meantime, his frustration led him to eat more and more. His weight got up to 363 pounds and he was considering bariatric surgery. He just wanted a way out of being so big, being stuck in this rut. He was at a fork in the road. He knew that a size and lifestyle was leading him to diabetes and a shorter life.
While on the bariatric surgery waiting list, his doctor sent him to Health Basics. The program got his gears going again. He started tracking his diet and one instructor helped him to tailor his exercise to using a punching bag, an activity that inspired him. Soon he was going outside the house more, riding his bike and even fishing. In September Cole was connected to the RDPCN Recreation Therapist who helped him set out workouts at the gym 4 times per week with good results. When Covid shut down the gym, Cole borrowed a bench press and has faithfully used the treadclimber in his basement. Cole has lost 36 pounds so far and has good momentum behind him to continue his loss. He has made a decision to be healthier and he has kept it. He is enjoying more energy, a better mood, a healthier diet and has positive plans for the future. Nothing will slow him down now and he sincerely doubts that he will ever need bariatric surgery as he knows he can get to a healthy weight through lifestyle.
To learn more about the RDPCN programs, visit www.reddeerpcn.com.
Read more success stories on Todayville.
Red Deer Recovery Community will offer hope for residents from Central Alberta and around the world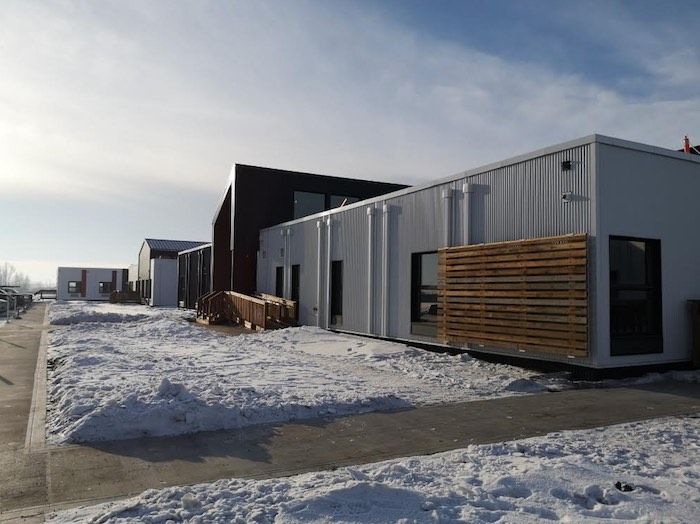 Central Albertans won't be the only ones paying close attention to the official opening of the Red Deer Recovery Community next month. According to Marshall Smith, Chief of Staff to Premier Danielle Smith, jurisdictions from across North America will be looking to the Red Deer Recovery Community for potential answers to their own issues. Red Deer Recovery Community will be the first of 11 the province is opening over the coming months.
Cities across North America and beyond have been battling an addictions crisis, and losing. As the number of homeless people and the number of fatal overdoses continues to rise, cities are looking for new solutions. After years of slipping further behind, Alberta has decided on a new approach to recovery and Marshall Smith has been leading the charge.
Smith is a recovering addict himself. A political organizer from BC, he once worked for former Premier Gordon Campbell. His own crisis started with alcohol, then moved to cocaine dependency before he eventually succumbed to methamphetamine use. The successful political operative found himself without work and living on the street for over four years. Eventually he benefited from a 35 day stay in a publicly funded recovery centre in BC.
Former Alberta Premier Jason Kenney brought Smith to Alberta to head up the UCP's addictions and recovery file. His personal experiences and incredible comeback story are at the heart of Alberta's new approach.
While the success of recovery programs vary, Marshall Smith and Dr. Christina Basedow of the Edgewood Health Network (operators of Red Deer Recovery Community) say with the right treatment and the right amount of time, they expect a very high rate of successful recoveries. Smith says the province won't give up on patients, even if some have to go through more than once.
The Recovery Community is central to this new approach, but patients who will be able to stay for up to a year, will need somewhere to go when they leave. This week the province also announced the Bridge Healing Transitional Accommodation Program in Edmonton. This "second stage" housing will ensure former addicts have a place to stay upon leaving addiction treatment centres. This will be their home in the critical days following treatment when they need to reestablish their lives by finding work or educational opportunities.
Red Deer Mayor Ken Johnston feels the 75 bed Recovery Community will be transformation for Central Alberta. Mayor Johnston says all Central Albertans will play an important role in helping former addicts when they leave the Recovery Community.
Construction of the Red Deer Recovery Community is all but complete.
Thursday, municipal and provincial politicians toured the facility and were introduced to the operators of the new facility. Dr Christina Basedow, Western VP of Edgewood Health Network teamed up with Nicholas Milliken, Alberta's Mental Health and Addiction Minister, to take questions about operations.
Premier Danielle Smith made the trip to Central Alberta to offer support for the project and see the facility first hand.
Red Deer Mayor Ken Johnston and Premier Danielle Smith listen to Chief of Staff Marshall Smith
Marshall Smith explains aspects of the Recovery Community to Premier Danielle Smith, Red Deer Mayor Ken Johnston and Red Deer MLA's Adriana LaGrange and Jason Stephan
In the days leading up to an official opening expected in February, Edgewood Health Network is finalizing the admission process which will see the first batch of up to 75 people suffering addictions moving into single and double occupied rooms.
The new 75-bed facility, will begin accepting residents battling addictions in February. Those residents will stay for up to a full year accessing medications, programming and developing life skills.
In the meantime the province expects a recovery industry will be developing in Red Deer including second stage housing opportunities and counselling.
I Can Get Through Anything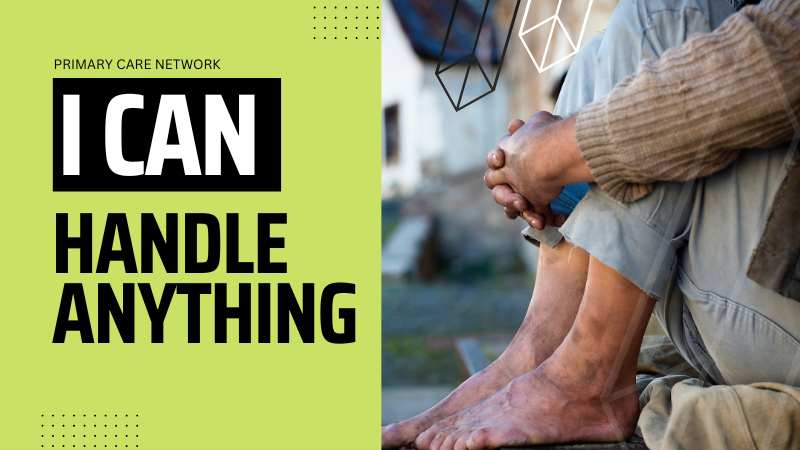 Kristy was addicted to living on the streets of Vancouver when she started the methadone clinic there. She suffered from pain due to degenerative disc disease, diabetes and neuropathy of her feet. She decided to move to Red Deer and was able to transfer to the methadone clinic here to continue her treatment. When the clinic closed in December 2020 she became a patient at the RDPCN Street Clinic.
Kristy says "They hit it out of the park" referring to the care she receives there. "They have linked me with the diabetes centre and I am just starting Hep C treatments. I get very good care for all of my health concerns. The staff listens to me, is down to earth, doesn't judge and actually builds me up. Between the Methadone Clinic and the Street Clinic, they have changed my life immensely. It is 1000% different. I now have family in my life, my mom, my kids, and my grandkids. I own a car, have a place to live and work some. I have had my dog for 10 years now and he is my therapy and keeps me grounded. My self-esteem is so much better. I know I will be OK and that I can get through anything."
Click here to learn more about the Red Deer PCN.