Berlie's story: Building Healthy Habits for the Future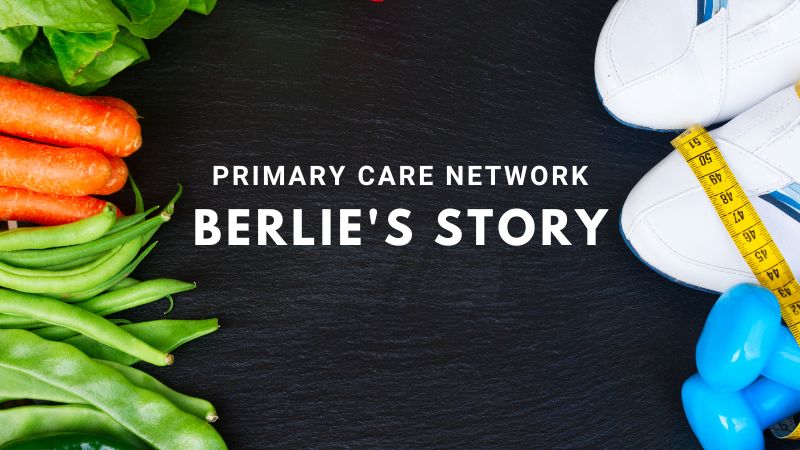 Berlie began the Complex Care program following a diagnosis of diabetes in July of last year. After feeling unwell for a time, she performed several tests with her family doctor, as she previously developed diabetes around 2008 when she was pregnant. As it turned out, her diabetes had returned so she began to consider her options: should she start seeing a dietician or invest in diet foods?
Berlie was driven to participate in the Complex Care program as she began thinking about the future. She began to ask questions about what would happen if she didn't look after herself. Severe diabetes, she recounts, can lead to a loss of eyesight and soreness of the limbs. Were she to become blind, she would be unable to engage in her profession; she works helping people file taxes. Severe diabetes would make it much more difficult to look after her family.
Berlie realized that there would be obstacles if she didn't look after herself. Compromises and changes needed to be made to be healthy and take control of her diabetes. She worked with her family nurse specifically around food and exercise, routinely working on new suggestions. In the past, he would get frustrated when she would deliberately eat healthy foods, but her blood sugar stayed high. She has learned healthy alternatives to target her blood sugar specifically. On top of this, her nurse encouraged her to start incorporating regular exercise, stressing that consistency is key when forming healthy habits.
A few months out of the program and she is feeling good – her clients ask what she has done. She looks and feels younger, and can engage more with life, as losing weight and treating diabetes has ended up mending other problems. Berlie recalls that she has been trying to lose weight for many years. She recounts consistently weighing in around 135 pounds, now she fluctuates between 116 and 120 pounds. She takes regular walks after supper, aiming for half an hour to an hour. She is more able to go canoeing and biking in the summertime, and she has more energy to be involved with her child – who is now 13 – spending good quality time. To make long-lasting change, she says, you have to work yourself and make a dedicated effort.
She has become more in tune with her body, explaining that: "I will know when my blood sugar is average, I feel I am healthy and feel no side effects. But on the other hand, you know when you are not following the rules because there are consequences." Between her job and her family, she is busy, but she finds ways to use what she has learned in the Complex Care program to stay accountable and keep her blood sugar manageable.
Bernie recalls that the program was a positive experience, and while she would recommend the Complex Care programs to others in her situation, she wants others to know that while the programming works, people must be consistently motivated in order to change their lifestyles.
"It is important to take care of your body while you have the opportunity," she says. "Life is not a movie where you can call cut and start from the top. You need to make good use of your one shot."
Click here to visit the Red Deer Primary Care Centre.
Community Better Celebration October 15th, 2022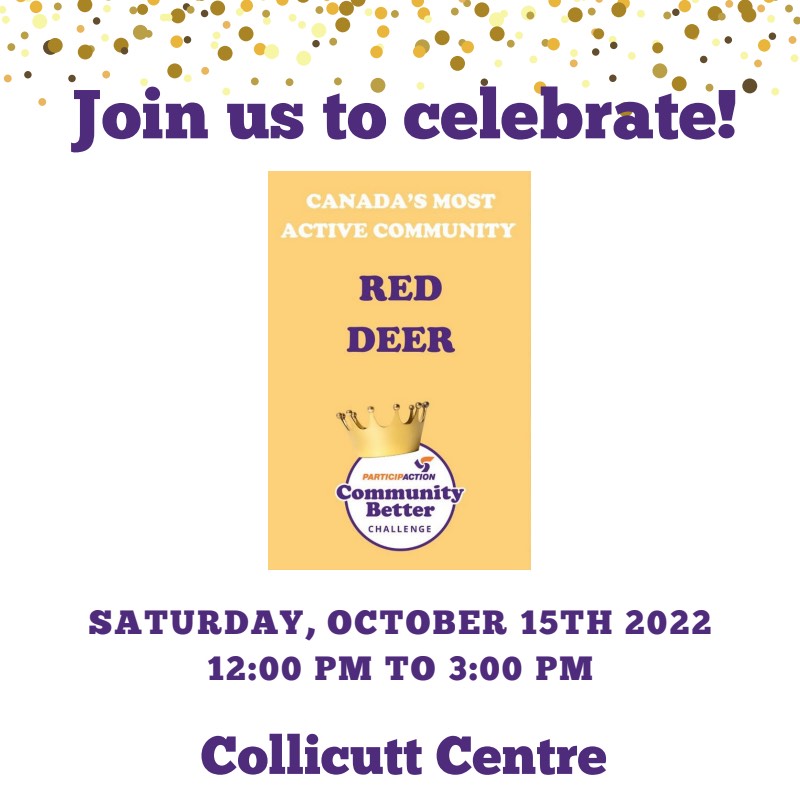 The City of Red Deer was crowned the "most active community in Canada" in the Community Better ParticipACTION Challenge June 2022. Now we get to celebrate together!
We want to thank all citizens for helping us win by celebrating and getting active on October 15th, 2022 at the Collicutt Centre from 12:00-3:00pm.
The event will kick off with a warm welcome by Mayor Johnston, followed by fun activities. There will be free swimming, skating and field house activities. There will also be local organizations showcasing how you can stay active year round in our wonderful City.
Please note: Free skating is from 12:30-2:00pm and you must provide your own skates. Access to activities will be based on facility capacity limits and on a first come basis. Hope to see you there!
Tim Hortons Smile Cookie campaign continues to Sunday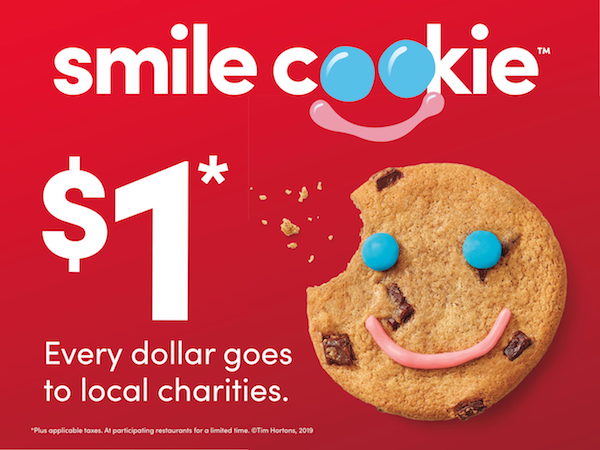 Inspiring kids to read, write and succeed through Smile Cookies!
Who doesn't love a delicious chocolate chip cookie? They taste even sweeter when you are making a difference in a child's life!
Helping struggling students become readers of potential is exactly what local Tim Hortons stores want as proceeds for this week's Smile Cookie campaign will be directed to Reading College, a project of the Foundation for Red Deer Public Schools.
"We set up this amazing and fun summer program for kids in Grade 2 where they learn to love reading, and gain the skills to continue their growth as learners. Reading is the foundation for success in school and life. If we can help further develop their skills and instil a love for reading, it creates a lifetime of difference for that child. It will make a difference for them, make a difference for their families and make a difference in their life experiences. That's the beauty of
Reading College," said Superintendent of Schools, Chad Erickson. "This year, we had 64 graduates of the Reading College program who were incredibly engaged and able to excel and improve their reading abilities over the month of July, setting them up for further success."
"The Smile Cookie Campaign is a great opportunity to raise awareness on the importance of literacy, it really does create life chances for students. Reading College is made possible through great support from our community and Tim Hortons – we could not operate it without this support," said Kristine Plastow, Foundation Board Chair. "I encourage the community to get out there and buy their cookies next week!"
From September 19-25, Tim Hortons restaurant owners in Red Deer will generously donate all proceeds from sales of a special smiling chocolate chunk cookie to support the Reading College program through The Foundation for Red Deer Public Schools. The $1 treat helps community programs across Canada in the cities where they are sold.
"On behalf of all Tim Hortons' restaurant owners and team members in Red Deer, I would like to thank our fantastic guests for their loyalty, generosity and support of the Smile Cookie campaign," said Tanya Doucette, Tim Hortons Restaurant Owner in Red Deer. "We are thrilled to support The Foundation for Red Deer Public Schools and their Reading College program. With funds raised we are helping students learn to read, which will ultimately help set them up for a lifetime of success. During Smile Cookie Week, we welcome all Red Deerians to buy a delicious freshly-baked Smile Cookie in support of a great cause, which helps benefit children in our community."
Help us promote the campaign by 'liking' Red Deer Public Schools on Facebook and 'following' us on Twitter, both under @rdpschools. You can also find us on Instagram @reddeerpublicschools.