The Naked Absurdity of Global Public Health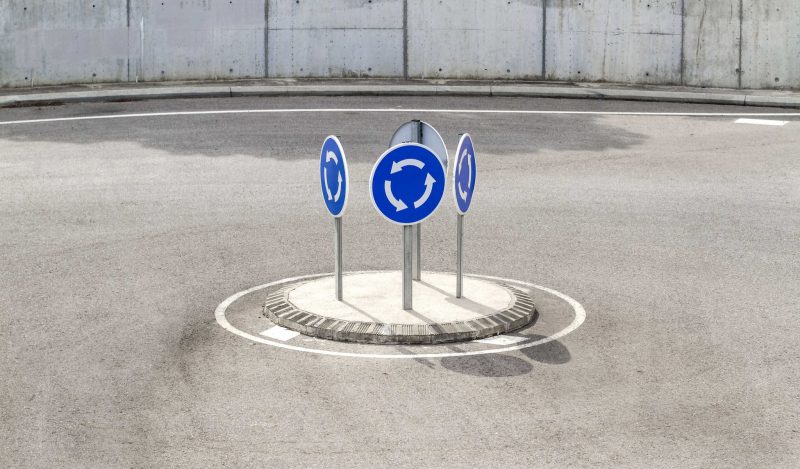 BY
DAVID BELL
"Those Who Can Make You Believe Absurdities, Can Make You Commit Atrocities." ~ Voltaire.
Something is fundamentally wrong with global public health. More accurately, something is fundamentally wrong with the mindset of global health professionals, particularly those in positions of leadership. It has become normal to speak, repeat, and defend complete absurdity, as if illusions and fantasies are real. There are no sanctions for operating in this way – indeed it is proving highly successful. Statements of demonstrable stupidity are becoming prerequisites for career advancement and the approval of peers. It is like living within a fantasy, except those it kills are real.
The world at large struggles to understand that they could be fed falsehoods on this level. Most people still consider the experts quoted in the media to be credible, serious people. They believe that those leading the health professions would not habitually lie. For professionals to act like this, they would have to be deeply troubled, insecure people, or they would have to be quite malevolent. This does not fit the popular image of global health experts.
Beyond individuals, we now have entire institutions mocking reality. They lie to each other and the public, repeat these lies, and applaud each other for doing so. They can state obvious stupidity with impunity as a once critical media now sees its role as backing them unquestioningly, disseminating their pronouncements and suppressing any information to the contrary for a perceived public good. The emperor's obvious nakedness has become proof that he is clothed. Acknowledging the evidence of one's eyes as he parades his wares is tantamount to the crime of Galileo and must be treated accordingly.
The opportunity of COVID-19
Over the last two years, the world's premier health institutions pretended that humans were unlikely to develop effective clinical immunity in response to coronavirus infections, despite experience with the four common seasonal coronaviruses and the SARS-1 confirming that we do. Despite established understanding of mucosal immunity and T-cell function, the public were asked to believe that antibody titers against a single highly-variable pharmaceutically-induced protein were the only valid measure of effective immunity. The leaders and staff within these health organizations knew this was frankly silly, and that the evidence on COVID-19 was showing otherwise.
All these institutions knew that, in time, the relative effectiveness of post-infection immunity would become obvious to all. But this did not stop them from stating that vaccines were 'the only way out of the pandemic,' as if established fact, denigrating those who thought differently and ignoring the natural resolution of prior pandemics. Despite accumulating evidence that the obvious is indeed obvious, this position of fallacy still drives the COVAX global vaccination program. Current evidence that post-infection immunity is more effective than vaccination is of no value– truth simply does not matter to these people anymore.
In 2019, the term 'genetic medicines' referred to pharmaceuticals based on introduction of genetic material into a body for therapeutic purposes. It is standard industry terminology for mRNA formulations such as those that induce SARS-CoV-2 (COVID-19) spike protein production. In 2020, institutions that previously used this term for COVID-19 vaccines decided that continuing to do so would equate to promoting a 'conspiracy theory' – a particularly severe transgression. These mRNA medicines work by inserting synthetic genes into a person's cells, using the host's intracellular machinery to translate the genetic sequence into a foreign protein that is expressed by the cell. These cells are then recognized as foreign by the host's immune system and killed. While this change to the definition of vaccine can be justified by the end result (an immune response), mRNA vaccines are indeed, as the pharmaceutical industry notes, genetic medicines.
It was considered necessary that the public consider such medicines to be indistinguishable from conventional vaccines that present proteins or other antigens to the immune system through an entirely different mechanism. The fallacy was formed to support the claim that if one type of vaccine was safe and effective, then the other must be.
The entire pharmaceutical industry knows this is an absurdity; mRNA injections may well be safe and effective, or they may not, but they are no more like injecting a protein or attenuated virus than riding a bicycle is to riding a train. If the department of transport told us that railways prove that bicycles are safe and effective, we would laugh. Except we wouldn't anymore.
We would, apparently, signal our agreement because to identify differences between bicycles and trains would be evidence of incorrect thinking (misinformation, or a conspiracy theory). Similarly 'incorrect' thinking regarding COVID-19 has been characterized in the Journal of the American Medical Association, with a nod to Nazism, as a neurodegenerative disorder.
Tedros perfects the art
Tedros Adhanom Ghebreyesus and the World Health Organization (WHO) he leads have perfected the art of mainstreaming the ridiculous through COVAX. With a budget several times higher than any prior international health program, it aims to vaccinate billions of already-immune people in age groups barely affected by COVID-19. WHO is aware that the vaccines do not significantly reduce spread, that post-infection immunity is effective, and that vaccinating people with post-infection immunity will provide minimal additional clinical benefit.
WHO promotes COVAX under the banner "No one is safe until all are safe." WHO thus wants the public to believe that vaccinating an individual does not protect them until everyone else is vaccinated, whilst simultaneously believing, as WHO insists, that vaccination against COVID-19 is highly protective for all those who are vaccinated.
The complete incompatibility of these claims, together with the absurdity of claiming that a vaccine that does not stop transmission could protect others and 'end the pandemic,' does not matter. The writers and designers of WHO's speeches and brochures know these opposing claims cannot simultaneously be true. They have found that stating absurdities is rewarded, and that if a young boy points to the emperor's nakedness he can simply be denigrated and excluded, while the emperor swaggers on.
A pox on us all
Tedros recently proclaimed monkeypox, a virus that had then killed 5 people globally, to be a public health emergency of international concern. His organization's last such pronouncement contributed to an increase of about 45,000 added malaria child deaths in 2020, over 200,000 additional dead children in South Asia in the same year, rising tuberculosis, millions of girls forced into child marriage and sexual slavery, and the decimation of global education that will entrench future poverty for billions. Yet this man managed to concentrate the world on monkeypox, an outbreak of such tiny impact that annual mortality from bungee-jumping will likely be higher.
Whole countries followed his lead, global media ran headlines on how many people had this chicken pox-like disease, and the world pretended the emergency was real. Once this man would have been laughed out of office, but the world of 2022 considered this blatant absurdity normal and acceptable. It no longer expects or requires rational discourse from people in authority. Stupidity is expected and its dictates adopted.
The purpose of pointing out the above is not to single out WHO. WHO's fantasy statements are repeated and supported by its peer health organizations. Gavi (the vaccine alliance), CEPI (Coalition for Epidemic Preparedness Innovations), UNICEF (the UN agency that once concentrated on vaccinating children but now leads mass vaccination against a disease targeting the elderly) all apparently agree that 'No one is safe until everyone is safe.'
This needs to be understood as an entire industrial culture – global health is a business and its primary role is to support itself. Its members know their pronouncements are false or illogical, but dishonesty has become an important tool to achieve their goals. It fuels income and expansion, and therefore must be good. Many private corporations would act similarly if advertising standards were not enforced. These international health agencies operate outside of national jurisdictions, and so have no enforceable standards. The media, once a check on such malfeasance and misgovernance, has ceased to value truth.
The COVID-19 event has opened the gate to a new era in public health, and the absurdity of the monkeypox 'emergency' is an example of what is coming. A pandemic industry that has formed around these agencies, now with the weight of the World Bank behind it, is asking us to believe that pandemics are becoming more frequent, and that the world's diminishing wildlife poses an ever-increasing threat.
WHO's own publications may tell us that pandemics have occurred just 5 times in 100 years, with overall reducing mortality, but this is of no consequence. Fantasy, when repeated sufficiently in a matter-of-fact manner, can displace objective reality as a driver of policy. The removal of employment, disruption of supply lines, increase in mass poverty and the economic wreckage of the COVID-19 response is used to justify a call for repetition of the same, more easily and more often, by the same people who orchestrated it.
Killing by killing truth
Most health professionals, given a few minutes to sit down and think this through, can see that something is wrong. However, it is hard to hold onto this reality if the lie opposing it is repeated widely and frequently, echoed by all one's peers. People who understand infection control can still put on a mask at a restaurant door to remove it at a table just meters away. Humans are fully capable of living a lie, of embracing absurdity in life and work, just to get along. We now have an entire international industry fully reliant on acceptance of such absurdity for its survival. Despite the risks, it works.
COVID-19 showed us how willing many people are to join the harming and denigration of others to defend positions they know are illogical and untrue. To see one's own profession indulging in such behavior is difficult to reconcile, when that profession is in some ways entrusted with the welfare of others. But we should not be surprised, we are all human and this promotion of global harm will continue as long as it reaps local rewards. People do not easily tire of wrong – they get accustomed to it.
This institutional self-delusion would be of little consequence, even humorous, if it only involved an emperor walking the streets of a children's tale. But many of the children in this tale are now dead from malaria and malnutrition, millions of girls are enduring nightly rape and tens of millions denied education will spend their lives in poverty. They did not ask these people in Geneva, Washington, or Brussels to remove their food security, education and healthcare to ostensibly protect elderly elsewhere from COVID-19.
They are not asking for a growing pandemic bureaucracy to gorge itself whilst entrenching further inequality. Our response to this level of institutional dishonesty and absurdity must not be one of amusement but rather of disgust, and concern for what could happen next.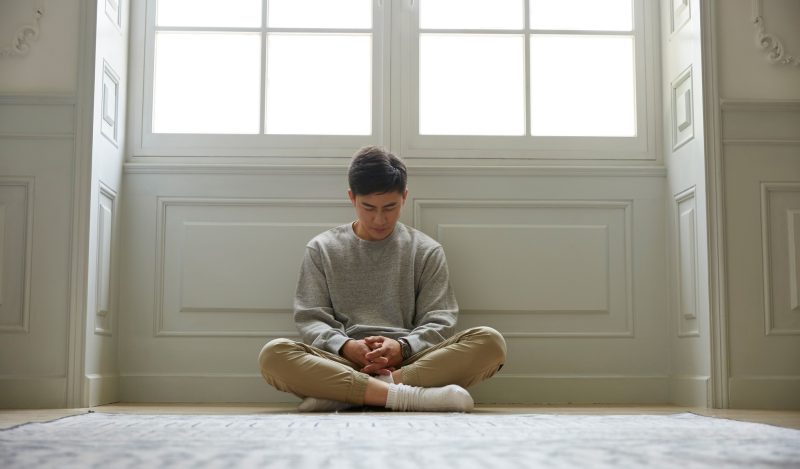 BY
JEFFREY A. TUCKER
On March 6, 2020, the mayor of Austin, Texas, canceled the biggest tech and arts trade show in the world, South-by-Southwest, only a week before hundreds of thousands were to gather in the city.
In an instant, with the stroke of a pen, it was all gone: hotel reservations, flight plans, performances, exhibitors, and all the hopes and dreams of thousands of merchants in the town. Economic impact: a loss $335 million in revenue at least. And that was just to the city alone, to say nothing of the broader impact.
It was the beginning of US lockdowns. It wasn't entirely clear at the time – my own sense was that this was a calamity that would lead to decades of successful lawsuits against the Austin mayor – but it turned out that Austin was the test case and template for the entire nation and then the world.
The reason was of course Covid but the pathogen wasn't even there. The idea was to keep it out of the city, an incredible and sudden fallback to a medieval practice that has nothing to do with modern public health understanding of how a respiratory virus should be handled.
"In six months," I wrote at the time, "if we are in a recession, unemployment is up, financial markets are wrecked, and people are locked in their homes, we'll wonder why the heck governments chose disease 'containment' over disease mitigation. Then the conspiracy theorists get to work."
I was right about the conspiracy theorists but I had not anticipated that they would turn out to be right about nearly everything. We were being groomed for nationwide lockdowns.
At this point in the trajectory, we already knew the gradient of risk. It was not medically significant for healthy working-age adults (which still to this day the CDCs does not admit). So the shutdown likely protected very few if anyone.
The extraordinary edict – worthy of a tin-pot dictator of a dark age – completely overrode the wishes of millions, all on the decision of one man, whose name is Steven Adler.
"Was the consideration between maintaining that money, effectively rolling the dice, and doing what you did?" asked Texas Monthly of the mayor.
His answer: "No."
Clarifying: "We made a decision based on what was in the best health interest for the city. And that is not an easy choice."
After the shocking cancellation, which overrode property rights and free will, the mayor urged all residents to go out and eat at restaurants and gather and spend money to support the local economy. In this later interview, he explained that he had no problem keeping the city open. He just didn't want people from hither and yon – the dirty people, so to speak – to bring a virus with them.
He was here playing the role of Prince Prospero in Edgar Allan Poe's "The Masque of the Red Death." He was turning the capital city of Texas into a castle in which the elite could hide from the virus, an action that also became a foreshadowing of what was to come: the division of the entire country into clean and dirty populations.
The mayor further added a strange comment: "I think the spread of the disease here is inevitable. I don't think that closing down South Bay was intended to stop the disease from getting here because it is coming. The assessment of our public health professionals was that we were risking it coming here more quickly, or in a greater way with a greater impact. And the longer we could put that off, the better this city is."
And there we have the "flatten the curve" thinking at work. Kick the can down the road. Postpone. Delay herd immunity as long as possible. Yes, everyone will get the bug but it is always better that it happens later rather than sooner. But why? We were never told. Flatten the curve was really just prolong the pain, keep our overlords in charge as long as possible, put normal life on hold, and stay safe as long as you can.
Prolonging the pain might also have served another surreptitious agenda: let the working classes – the dirty people – get the bug and bear the burden of herd immunity so that the elites can stay clean and hopefully it will die out before it gets to the highest echelons. There was indeed a hierarchy of infection.
In all these months, no one ever explained to the American public why prolonging the period of non-exposure was always better than meeting the virus sooner, gaining immunity, and getting over it. The hospitals around the country were not strained. Indeed, with the inexplicable shutdown of medical services for diagnostics and elective surgeries, hospitals in Texas were empty for months. Health care spending collapsed.
This was the onset of the great demoralization. The message was: your property is not your own. Your events are not yours. Your decisions are subject to our will. We know better than you. You cannot take risks with your own free will. Our judgment is always better than yours. We will override anything about your bodily autonomy and choices that are inconsistent with our perceptions of the common good. There is no restraint on us and every restraint on you.
This messaging and this practice is inconsistent with a flourishing human life, which requires the freedom of choice above all else. It also requires the security of property and contracts. It presumes that if we make plans, those plans cannot be arbitrarily canceled by force by a power outside of our control. Those are bare minimum presumptions of a civilized society. Anything else leads to barbarism and that is exactly where the Austin decision took us.
We still don't know precisely who was involved in this rash judgment or on what basis they made it. There was a growing sense in the country at the time that something was going to happen. There had been sporadic use of lockdown powers in the past. Think of the closure of Boston after the bombing in 2013. A year later, the state of Connecticut quarantined two travelers who might have been exposed to Ebola in Africa. These were the precedents.
"The coronavirus is driving Americans into unexplored territory, in this case understanding and accepting the loss of freedom associated with a quarantine," wrote the New York Times on March 19, 2020, three days after the Trump press conference that announced two weeks to flatten the curve.
The experience on a nationwide basis fundamentally undermined the civil liberties and rights that Americans had long taken for granted. It was a shock to everyone but to young people still in school, it was utter trauma and a moment of mental reprogramming. They learned all the wrong lessons: they are not in charge of their lives; someone else is. The only way to be is to figure out the system and play along.
We now see epic learning loss, psychological shock, population-wide obesity and substance abuse, a fall in investor confidence, a shrinkage of savings reflecting less interest in the future, and a dramatic decline in public participation in what used to be normal life events: church, theater, museums, libraries, fares, symphonies, ballets, theme parks, and so on. Attendance in general is down by half and this is starving these venues of money. Most of the big institutions in large cities like New York, such as Broadway and the Met, are on life support. The symphony halls have a third empty seats despite lowering prices.
It seems remarkable that this three-and-a-half year-long war against basic liberty for nearly everyone has come to this. And yet it should not be a surprise. All ideology aside, you simply cannot maintain much less cultivate a civilized life when governments, in combination with the commanding heights of media and large corporations, treat their citizens like lab rats in a science experiment. You only end in sucking away the essence and vibrancy of the human spirit, as well as the will to build a good life.
In the name of public health, they sapped the will to health. And if you object, they shut you up. This is still going on daily.
The ruling class that did this to the country has yet to speak honestly about what transpired. It was their actions that created the current cultural, economic, and social crisis. Their experiment left the country and our lives in shambles. We've yet to hear apologies or even basic honesty about any of it. Instead, all we get is more misleading propaganda about how we need yet another shot that doesn't work.
History provides many cases of a beaten down, demoralized, and increasingly poor and censored majority population being ruled over by an imperious, inhumane, sadistic, privileged, and yet tiny ruling class. We just never believed we would become one of those cases. The truth of this is so grim and glaring, and the likely explanation of what happened so shocking, that the entire subject is regarded as something of a taboo in public life.
There will be no fixing this, no crawling out from under the rubble, until we get something from our rulers other than public preening about a job well done, in ads sponsored by Pfizer and Moderna.
Yes, You Are Being Manipulated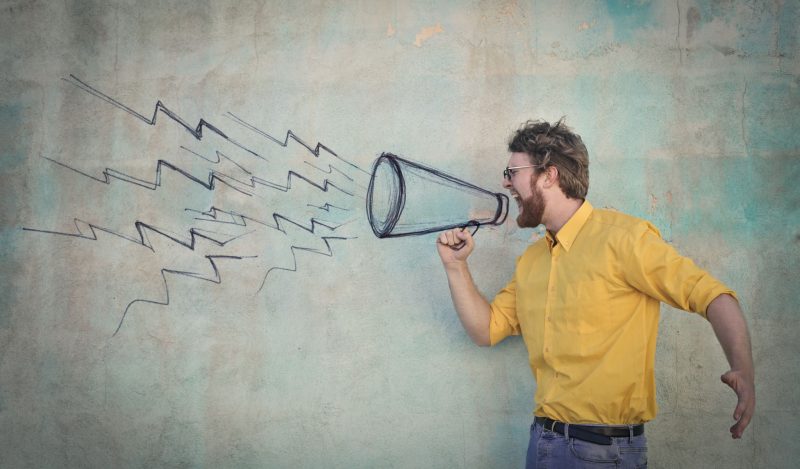 BY
ROBERT MALONE
Pubmed is a government aggregator site for peer-reviewed research.
Recently, a search on Pubmed using the search terms "COVID-19 vaccines" revealed a shocking trend. So, what did I find?
There are literally thousands of peer-reviewed studies on vaccine hesitancy and how the government can overcome it. In sum, there are over 6,000 such studies on Pubmed. A more narrowly focused search on endnote pulled up about 1,250 studies. These studies have a wide range of topics, but most focus on which groups of people are vaccine-hesitant, statistics on these populations, as well as how to overcome vaccine hesitancy through propaganda, censorship, the law, and behavioral control.
The fact is that our government, governments from around the world, the WHO and UNICEF have spent billions of dollars in a misguided attempt to try to figure out how to make people take (coerce, compel, and entice) these experimental medical products (COVID-19 vaccines). This was clearly a coordinated effort.
This monumental worldwide effort to manipulate beliefs has eliminated informed consent. Informed consent is the idea that a person must be given sufficient information before making decisions about their medical care. Pertinent information includes risks and benefits of treatments, the patient's role in treatment, alternative treatments, and the person's right to refuse treatment. When people cannot get reliable safety information on whether to take an experimental product or any medical product, when they are being coerced and are not informed of important safety considerations, informed consent is gone.
Of particular concern is the vaccine hesitancy clinical trials that are specifically designed to see what types of propaganda, nudging, computational propaganda, and behavioral modifications work best to elicit compliance from entire populations. In funding such studies, the government and worldwide leadership have endeavored to eliminate informed consent.
Remember, the US only has Emergency Use Authorized COVID vaccines available. These products have not had to go through the rigors of the clinical trial process to receive full licensure. Of course, much of what has been labeled as misinformation over the past three years has been proven to be truth. People were not allowed to know the truth through propaganda, censorship, and coercion.
These studies have been bought and paid for mostly by the US government, UNICEF or NGO/astroturf organizations working on their behalf.
This is basically taxpayer-funded market research to garner compliance for the COVID-19 vaccine rollout. Marketing research and methods to coerce large populations by the US government for the likes of Pfizer and Moderna.
So, Dr. Mandy Cohen, the Director of the CDC is right. These experimental vaccines have been studied more than any vaccine in history – to ensure 100 percent uptake by the global population.
---
Below is a recent paper, whose authors work for the Health and Human Services – our government.
From the Abstract:
"the US Department of Health and Human Services launched the We Can Do This public education campaign in April 2021 to increase vaccine confidence.

The campaign uses a mix of digital, television, print, radio, and out-of-home channels to reach target audiences…

The size and length of the Department of Health and Human Services We Can Do This public education campaign make it uniquely situated to examine the impact of a digital campaign on COVID-19 vaccination, which may help inform future vaccine communication efforts and broader public education efforts.

These findings suggest that campaign digital dose is positively associated with COVID-19 vaccination uptake among US adults; future research assessing campaign impact on reduced COVID-19–attributed morbidity and mortality and other benefits is recommended. This study indicates that digital channels have played an important role in the COVID-19 pandemic response.

Digital outreach may be integral in addressing future pandemics and could even play a role in addressing nonpandemic public health crises."
Re-read that last sentence again. Not only did the US government (HHS) have a huge campaign to program our minds during COVID to increase uptake of the "vaccine;" they are now planning how to use this "Digital outreach" for non-pandemic purposes…
This campaign was bombarded the American people with propaganda, paid for by the US Government. From the article:
The We Can Do This campaign aims to influence COVID-19 vaccine confidence and uptake through the dissemination of advertisements (eg, 30-second videos and static images with text) that address key attitudinal and behavioral constructs relevant to these outcomes across a mix of traditional and new media channels. These channels include television, radio, and print media; site direct (digital advertising directly purchased on websites), programmatic (digital advertising purchased through automated marketplace platforms to reach audiences across a range of websites, apps, and platforms), and paid social media (advertising bought directly on social media platforms) advertisements; earned media; partnerships; and influencer engagement. To reach diverse audiences, the campaign has engaged simultaneously with the general population and with specific racial and ethnic audiences through tailored communications in more than 14 languages, including English and Spanish.

Between April 5 and September 26, 2021, according to Nielsen Digital and Total Ad Ratings (see Multimedia Appendix 1), the campaign is estimated to have reached more than 90 percent of US adults an average of 20.9 times across measured television and digital channels (Nielsen Digital Ad Ratings, unpublished data, 2021). In addition to the campaign's national reach, it also delivered extra ads to markets, zip codes, and population segments with higher proportions of vaccine-hesitant adults and higher COVID-19 prevalence. As the vaccination uptake rate varied across designated market areas (DMAs), the campaign also took vaccination rates into account when deciding where to deliver these extra ads to help encourage first-dose vaccination.
This campaign not only utilized propaganda, it is also used known neuro-linguistic programming techniques, such as repetitive messaging.
They then did a large clinical trial to see how these techniques affected people's decision to get the mRNA "vaccine." The results showed that this huge propaganda campaign was hugely successful in getting people to take the jab.
---
The problem with propaganda and censorship is that the use of such by governments and world leaders is that it is a slippery slope.
As documented in the paper above, our government leaders now know that the use of such tools was successful in increasing vaccine uptake. The administrative state is only going to increase their use of such techniques during the next health crisis. Climate change or gun violence seem logical choices for more governmental propaganda and censorship.
Yep – there is good evidence that the government is paying for studies such as these:
Finally, the public is waking up to these tactics. As the experimental vaccines failed, the masks were again documented to not work, the economic impact of the lockdowns was exposed and school age children now show cognitive declines from school closures, much of the public is skeptical and untrusting. This is a good thing. This is progress for the people, for our country.
The administrative state will not give up easily; they are only going to increase their use of these behavioral modification tools, propaganda, and censorship. But next time, they will have a bigger fight on their hands.
Republished from the author's Substack
---
Author