The Naked Absurdity of Global Public Health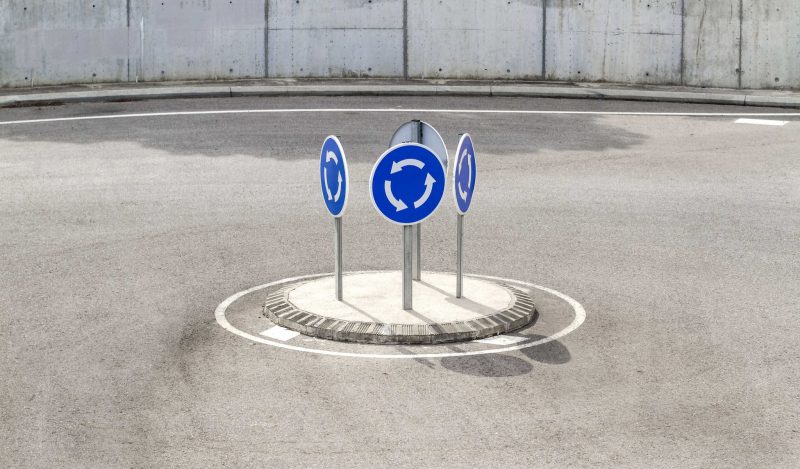 BY
DAVID BELL
"Those Who Can Make You Believe Absurdities, Can Make You Commit Atrocities." ~ Voltaire.
Something is fundamentally wrong with global public health. More accurately, something is fundamentally wrong with the mindset of global health professionals, particularly those in positions of leadership. It has become normal to speak, repeat, and defend complete absurdity, as if illusions and fantasies are real. There are no sanctions for operating in this way – indeed it is proving highly successful. Statements of demonstrable stupidity are becoming prerequisites for career advancement and the approval of peers. It is like living within a fantasy, except those it kills are real.
The world at large struggles to understand that they could be fed falsehoods on this level. Most people still consider the experts quoted in the media to be credible, serious people. They believe that those leading the health professions would not habitually lie. For professionals to act like this, they would have to be deeply troubled, insecure people, or they would have to be quite malevolent. This does not fit the popular image of global health experts.
Beyond individuals, we now have entire institutions mocking reality. They lie to each other and the public, repeat these lies, and applaud each other for doing so. They can state obvious stupidity with impunity as a once critical media now sees its role as backing them unquestioningly, disseminating their pronouncements and suppressing any information to the contrary for a perceived public good. The emperor's obvious nakedness has become proof that he is clothed. Acknowledging the evidence of one's eyes as he parades his wares is tantamount to the crime of Galileo and must be treated accordingly.
The opportunity of COVID-19
Over the last two years, the world's premier health institutions pretended that humans were unlikely to develop effective clinical immunity in response to coronavirus infections, despite experience with the four common seasonal coronaviruses and the SARS-1 confirming that we do. Despite established understanding of mucosal immunity and T-cell function, the public were asked to believe that antibody titers against a single highly-variable pharmaceutically-induced protein were the only valid measure of effective immunity. The leaders and staff within these health organizations knew this was frankly silly, and that the evidence on COVID-19 was showing otherwise.
All these institutions knew that, in time, the relative effectiveness of post-infection immunity would become obvious to all. But this did not stop them from stating that vaccines were 'the only way out of the pandemic,' as if established fact, denigrating those who thought differently and ignoring the natural resolution of prior pandemics. Despite accumulating evidence that the obvious is indeed obvious, this position of fallacy still drives the COVAX global vaccination program. Current evidence that post-infection immunity is more effective than vaccination is of no value– truth simply does not matter to these people anymore.
In 2019, the term 'genetic medicines' referred to pharmaceuticals based on introduction of genetic material into a body for therapeutic purposes. It is standard industry terminology for mRNA formulations such as those that induce SARS-CoV-2 (COVID-19) spike protein production. In 2020, institutions that previously used this term for COVID-19 vaccines decided that continuing to do so would equate to promoting a 'conspiracy theory' – a particularly severe transgression. These mRNA medicines work by inserting synthetic genes into a person's cells, using the host's intracellular machinery to translate the genetic sequence into a foreign protein that is expressed by the cell. These cells are then recognized as foreign by the host's immune system and killed. While this change to the definition of vaccine can be justified by the end result (an immune response), mRNA vaccines are indeed, as the pharmaceutical industry notes, genetic medicines.
It was considered necessary that the public consider such medicines to be indistinguishable from conventional vaccines that present proteins or other antigens to the immune system through an entirely different mechanism. The fallacy was formed to support the claim that if one type of vaccine was safe and effective, then the other must be.
The entire pharmaceutical industry knows this is an absurdity; mRNA injections may well be safe and effective, or they may not, but they are no more like injecting a protein or attenuated virus than riding a bicycle is to riding a train. If the department of transport told us that railways prove that bicycles are safe and effective, we would laugh. Except we wouldn't anymore.
We would, apparently, signal our agreement because to identify differences between bicycles and trains would be evidence of incorrect thinking (misinformation, or a conspiracy theory). Similarly 'incorrect' thinking regarding COVID-19 has been characterized in the Journal of the American Medical Association, with a nod to Nazism, as a neurodegenerative disorder.
Tedros perfects the art
Tedros Adhanom Ghebreyesus and the World Health Organization (WHO) he leads have perfected the art of mainstreaming the ridiculous through COVAX. With a budget several times higher than any prior international health program, it aims to vaccinate billions of already-immune people in age groups barely affected by COVID-19. WHO is aware that the vaccines do not significantly reduce spread, that post-infection immunity is effective, and that vaccinating people with post-infection immunity will provide minimal additional clinical benefit.
WHO promotes COVAX under the banner "No one is safe until all are safe." WHO thus wants the public to believe that vaccinating an individual does not protect them until everyone else is vaccinated, whilst simultaneously believing, as WHO insists, that vaccination against COVID-19 is highly protective for all those who are vaccinated.
The complete incompatibility of these claims, together with the absurdity of claiming that a vaccine that does not stop transmission could protect others and 'end the pandemic,' does not matter. The writers and designers of WHO's speeches and brochures know these opposing claims cannot simultaneously be true. They have found that stating absurdities is rewarded, and that if a young boy points to the emperor's nakedness he can simply be denigrated and excluded, while the emperor swaggers on.
A pox on us all
Tedros recently proclaimed monkeypox, a virus that had then killed 5 people globally, to be a public health emergency of international concern. His organization's last such pronouncement contributed to an increase of about 45,000 added malaria child deaths in 2020, over 200,000 additional dead children in South Asia in the same year, rising tuberculosis, millions of girls forced into child marriage and sexual slavery, and the decimation of global education that will entrench future poverty for billions. Yet this man managed to concentrate the world on monkeypox, an outbreak of such tiny impact that annual mortality from bungee-jumping will likely be higher.
Whole countries followed his lead, global media ran headlines on how many people had this chicken pox-like disease, and the world pretended the emergency was real. Once this man would have been laughed out of office, but the world of 2022 considered this blatant absurdity normal and acceptable. It no longer expects or requires rational discourse from people in authority. Stupidity is expected and its dictates adopted.
The purpose of pointing out the above is not to single out WHO. WHO's fantasy statements are repeated and supported by its peer health organizations. Gavi (the vaccine alliance), CEPI (Coalition for Epidemic Preparedness Innovations), UNICEF (the UN agency that once concentrated on vaccinating children but now leads mass vaccination against a disease targeting the elderly) all apparently agree that 'No one is safe until everyone is safe.'
This needs to be understood as an entire industrial culture – global health is a business and its primary role is to support itself. Its members know their pronouncements are false or illogical, but dishonesty has become an important tool to achieve their goals. It fuels income and expansion, and therefore must be good. Many private corporations would act similarly if advertising standards were not enforced. These international health agencies operate outside of national jurisdictions, and so have no enforceable standards. The media, once a check on such malfeasance and misgovernance, has ceased to value truth.
The COVID-19 event has opened the gate to a new era in public health, and the absurdity of the monkeypox 'emergency' is an example of what is coming. A pandemic industry that has formed around these agencies, now with the weight of the World Bank behind it, is asking us to believe that pandemics are becoming more frequent, and that the world's diminishing wildlife poses an ever-increasing threat.
WHO's own publications may tell us that pandemics have occurred just 5 times in 100 years, with overall reducing mortality, but this is of no consequence. Fantasy, when repeated sufficiently in a matter-of-fact manner, can displace objective reality as a driver of policy. The removal of employment, disruption of supply lines, increase in mass poverty and the economic wreckage of the COVID-19 response is used to justify a call for repetition of the same, more easily and more often, by the same people who orchestrated it.
Killing by killing truth
Most health professionals, given a few minutes to sit down and think this through, can see that something is wrong. However, it is hard to hold onto this reality if the lie opposing it is repeated widely and frequently, echoed by all one's peers. People who understand infection control can still put on a mask at a restaurant door to remove it at a table just meters away. Humans are fully capable of living a lie, of embracing absurdity in life and work, just to get along. We now have an entire international industry fully reliant on acceptance of such absurdity for its survival. Despite the risks, it works.
COVID-19 showed us how willing many people are to join the harming and denigration of others to defend positions they know are illogical and untrue. To see one's own profession indulging in such behavior is difficult to reconcile, when that profession is in some ways entrusted with the welfare of others. But we should not be surprised, we are all human and this promotion of global harm will continue as long as it reaps local rewards. People do not easily tire of wrong – they get accustomed to it.
This institutional self-delusion would be of little consequence, even humorous, if it only involved an emperor walking the streets of a children's tale. But many of the children in this tale are now dead from malaria and malnutrition, millions of girls are enduring nightly rape and tens of millions denied education will spend their lives in poverty. They did not ask these people in Geneva, Washington, or Brussels to remove their food security, education and healthcare to ostensibly protect elderly elsewhere from COVID-19.
They are not asking for a growing pandemic bureaucracy to gorge itself whilst entrenching further inequality. Our response to this level of institutional dishonesty and absurdity must not be one of amusement but rather of disgust, and concern for what could happen next.
Requiem for Jacinda Ardern's Political Life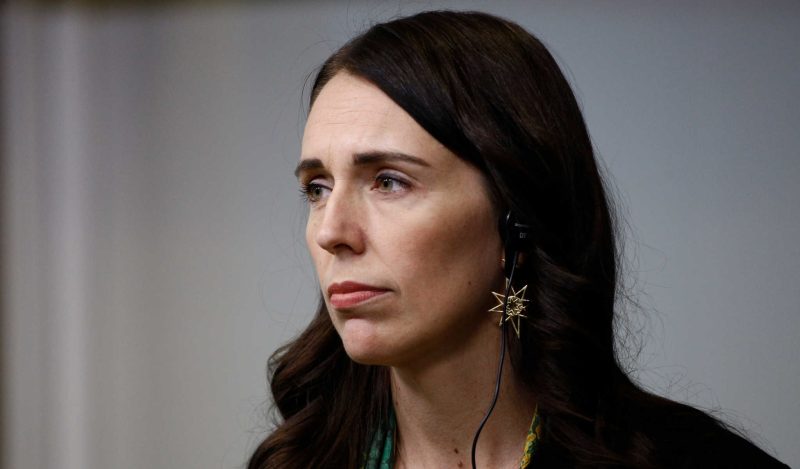 BY
GUY HATCHARD
New Zealand's Prime Minister Jacinda Ardern has resigned after months of rumors. Ardern, whose popularity has plummeted during the last six months, told us "she had nothing left in the tank." In her resignation speech, she called on Labour Party ministers to consider which reform areas should be priorities and which should be scrapped as Labour moves to try to wipe some controversial policies off its plate.
The backstory to this resignation is a tale of woe. Ardern said today she wants to be remembered as someone who tried to be kind. The subtext is: the country is in an unprecedented mess but don't blame me. School attendance is running at just 67 percent on any given day. Machete-wielding teenagers are ram-raiding liquor stores daily in an unparalleled crime wave. The health system is overwhelmed. Ardern's government promised to build 100,000 new homes over three years. It has delivered just 1,500.
Our tourist, farming, and hospitality industries have never recovered from lockdowns and border closures. It now takes months to get a visa to visit NZ and the government says it only wants rich people to come. No wonder, we are all poor now. Ardern famously insisted on universal Covid vaccination mandates. There is a suspicion that our 90 percent vaccination rate has left everyone in a lethargic fog. Excess all-cause deaths are still running 15 percent above the long-term trends, and it is not because of Covid.
History will judge Ardern harshly, but don't blame her alone. This was a Parliament who woke up on all sides of the house to the weakness of our constitutional arrangements (there are none). The Bill of Rights was tossed aside and no one in Parliament cared.
The leader of the National opposition, Chris Luxon, famously said pre-pandemic if he was in power, he would withdraw benefits from unvaccinated single mothers. David Seymour, leader of the ACT party, said those losing their jobs through vaccine mandates only had themselves to blame. Labour's coalition partner, the Greens led by example, encouraging mothers in labour to ride to hospital on a bicycle (yes they did).
Revelations this week, hat Ardern personally overruled her scientific advisors who were expressing doubts about the safety of Covid vaccines for young people and the wisdom of mandates, have circulated very widely and no doubt this further undermined confidence in the government.
Political insider and right-wing commentator Cameron Slater published an article 10 days ago saying that out of all the politicians he has known (and he has known most since Muldoon in the 1970s) Ardern is the only one he rates as truly evil.
Ardern introduced rule by regulation. Adopting the enabling model favoured by fascists in the 1930s, her government has empowered authorities to tell us all what to do, when to stay at home, and where not to go. The courts, the Human Rights Commission, and the broadcast regulators have all followed the government line meticulously, which had a devastating effect on business, families, communities, and professions. To cement her policies, Ardern introduced massive government funding of our media and broadcasters.
Ardern was a protege of Tony Blair and Klaus Schwab of the WEF. They must bear some blame too. What fantasies of global power did they offer to a young person who was given to idealistic dreaming that segued into fanaticism?
Ardern's government, in an absurd overreach, also funded a nationwide effort to discredit critics of policy, labeling them terrorists. This has divided a formerly egalitarian society, instituting a Stasi-like snitch culture that encourages us to dob in a neighbour. Government Disinformation Project employees appeared on funded films aired on television labeling knitting, blond hair, braids, vaccine hesitancy, love of natural foods, Yoga, and yes, motherhood as signs of terrorism that should be reported to the intelligence services.
Why did Ardern suddenly change overnight in August 2021 from being a kindly figure saying she would never mandate vaccines, to being one of the world's most draconian proponents? We can only speculate. NZ is a member of the Five Eyes intelligence network. Given the Pentagon's recently revealed massive involvement in US Covid policy and gain of function research funding, was she fed information that a bioweapon was in play? We will likely never know.
For a couple of weeks now government announcements and advertisements encouraging vaccination and boosters have been conspicuously absent. Has the penny finally dropped? We doubt it. It will take an honest, intelligent politician (are there any?) to roll back Ardern's dictatorial powers and kickstart New Zealand. Why would any aspiring newbie give up that much power? The prospect will be too intoxicating.
Our final verdict: It is not Ardern but the whole NZ Parliament elected in 2020 that will be judged as the worst in our short history as an independent island nation, formerly famous for championing the underdog and offering opportunity to all. Ardern's resignation is a bonfire of modern democracy.
The WHO: Our New Overlords
BY
JOHN MAC GHLIONN
According to its website, the World Health Organization (WHO), a specialized agency of the United Nations, "works worldwide to promote health, keep the world safe, and serve the vulnerable." In recent times, however, the organization has become a vehicle for corruption, deceit, and Chinese propaganda.
The WHO is an incredibly powerful organization with 194 member states. When the WHO speaks, the world listens. When the WHO decides on a plan of action, the world changes.
As the piece demonstrates, the WHO has aspirations of becoming even more powerful than it already is. If successful, the consequences could prove to be severe.
Last year, Henry I. Miller, a physician and molecular biologist, wrote a stinging piece that took direct aim at the WHO's "bungled response to the coronavirus." Miller, like so many others around the world, was particularly disillusioned about the "misplaced trust" placed in the Chinese Communist Party (CCP). As many readers no doubt recall, the CCP did its very best to conceal the COVID-19 outbreak that originated in Wuhan.
Because of the WHO's numerous failures, Miller argued persuasively that the United States, whose "funding of UN activities exceeds that of every other country," should refrain from financing the organization unless an "effective oversight and auditing entity" can be created to oversee operations.
In 2020, shortly after suspending financial support, the Trump administration began initiating a process to withdraw the United States from membership in the WHO. However, upon taking office in January 2021, President Joe Biden quickly reversed that decision and restored funding practices.
A few weeks after Miller's well-argued piece, Sen. Rick Scott (R-Fla.) introduced a bill designed to prevent the WHO from unilaterally imposing public health restrictions on the United States and violating the country's national sovereignty. The legislation came after the decision-making body of the WHO, the World Health Assembly, met to discuss a "pandemic treaty." If introduced, such a treaty would give the WHO far greater control over public health decisions in the United States.
Scott said: "The WHO's radical 'pandemic treaty' is a dangerous globalist overreach. The United States of America must never give more power to the WHO." He added that the bill would "ensure that public health matters in the country remain in the hands of Americans," and it needed to be passed immediately. It wasn't. It should have been.
From Jan. 9–13, clandestine meetings took place in Geneva, Switzerland. Those in attendance discussed the possibility of amending the WHO's International Health Regulations (IHR). For the uninitiated, the regulations are considered an instrument of international law, a legally binding agreement of basically every country in the world (except Liechtenstein) that calls on members to detect, evaluate, report, and respond to public health emergencies in a coordinated manner.
Michael Nevradakis, a senior reporter for The Defender, warned that if the proposed IHR amendments are made, then WHO members would essentially be stripped of their sovereignty. As Nevradakis previously reported, the IHR framework already allows Dr. Tedros Adhanom Ghebreyesus, the WHO director-general, "to declare a public health emergency in any country, without the consent of that country's government." The proposed amendments would give even more power to the director-general.
Francis Boyle, a professor of international law at the University of Illinois, told Nevradakis that the proposed changes could violate international law.
Boyle, a legitimate expert who played a pivotal role in drafting the Biological Weapons Anti-Terrorism Act of 1989, believes we are heading toward "a worldwide totalitarian medical and scientific police state," which the WHO directly controls. That's because the IHR regulations "are specifically designed to circumvent national, state and local government authorities when it comes to pandemics, the treatment for pandemics and also including in there, vaccines."
It's clear to Boyle that the WHO is preparing to adopt the regulations in May of 2023, just a few months from now.
The brilliant researcher James Roguski also shares Boyle's concerns. He claims that the WHO is attempting a global power grab by morphing from an advisory organization into what can only be described as a global law-enforcement agency. If introduced, the IHR changes, he suggested, "would institute global digital health certificates, dramatically increase the billions of dollars available to the WHO and enable nations to implement the regulations WITHOUT respect for the dignity, human rights and fundamental freedoms of people."
Although COVID-19 is now a distant memory for many, another pandemic, we're told, is just around the corner. When it comes, the WHO may very well be in a position to order you, dear reader, to do exactly what it wants, when it wants. If these amendments are made in May, resistance may prove to be utterly futile.
Reposted from Epoch Times