"You Have To Take The Emotion Out Of Investing" – Are You Considering Buying In?
Are you? You may not be the only one. We have seen stock markets like the Toronto Stock Exchange take major hits over the past two months due to the effects of Covid-19 taking its toll on almost every industry. With some recent rises in markets continuing to build investor confidence, we are still left in the unknown for why this is happening. Living through a historically unprecedented time uncovers a long list of questions and concerns for our livelihood as individuals, quality of life for the future, and how best to navigate through this time. I'm sure during the Irish potato famine in 1845-1849, there were many people asking – what's going on with all the potatoes?
In a survey undertaken by the group "500 Startups" based in Silicon Valley, surveyed a group of investors to report on how they have been affected by the pandemic. The investor group consisted of venture capitalists, angel investors, corporate venture investors, and family office investors. The report showed 83% having their investment activity and plans be affected by Covid-19. As seen in the chart below, 62.6% of the group feel that startups and early-stage investors will be feeling the effects of the pandemic for 1-2 years. Their advice to startups during this time is to simply decrease costs and to increase their runway for how long they can stay in business.
Data taken from 500 Startups report on The Impact of COVID-19 on the Early-Stage Investment Climate
We spoke with Kevin Skinner, an investment advisor for Servus Wealth Strategies, who gave us some insight and knowledge pertaining to open concerns for novice investors who may be seeking to enter the market or simply are in the dark for what to with their holdings. Kevin has been working in the financial services industry for over a decade and is a top investment advisor in their St. Abert branch.
Considering what we have seen so far in stock markets, Is it a good time for new long term investors to buy now or continue to wait?
Striving away from the idea that fortune-tellers exist within trading, which is not true, a good education on markets is always a good pre-market investment of your own time. In regards to those looking to be a long term investor, he mentions:
"If you're a long term investor the adage is that it's always the best time…so question number one has to be, can you afford to invest the money right now…the second question is, what else can you do with this money. If you have $10,000 in the bank and $10,000 in credit card debt, always better to pay off the debt than you are investing that money."
We want our money working for us right? Having a solid grasp of how your money is working for you may allow you to make a better-educated investment without adding any financial risk. The idea that there are smoke signals in the market to tell you it is the right time to invest, he mentions:
"If it was that easy, I would be sitting on my private island somewhere enjoying the world…It really is about investing correctly and investing to your plan. If your plan is to have the money for the long term, You need to have an understanding of your risks and your comfort."
What if I have money to invest right now, should I wait for the bottom line?
Kevin advised the dollar cost average tool to take the emotion out of investing. With so much volatility in the market, we revisit the concept that fortune-tellers exist to tell other investors when to buy; there is no way to fully identify the risks. To ensure you're getting good value for your money, Kevin offers an example of the dollar cost average approach:
"Take your pool of money, call it $12,000. You invest $1,000 a month in a particular fund. You catch the market as it wobbles, so you don't necessarily buy it all at the bottom, you're definitely not buying it all at the top. You're averaging your cost date and to get a good value for what you're buying."
Do you have an opinion on panic selling at a loss?
Straight out of the gate, Kevin is a firm believer that anything that involves the word "panic" is never a good thing. Investopedia's definition of panic selling refers to the sudden, wide-scale selling of a security or securities by a large number of investors, causing a sharp decline in price. We have seen this as a result of the COVID-19 pandemic. Panic selling can be directly related to having an emotional connection to your investment, but to ensure the doom and gloom doesn't get the better of you, having an objective view allows you to stay logical and stick to your plan. Kevin mentions:
"you have to do whatever you can to pull that emotion back out. Panic selling immediately is focused on the emotional side of it. You have to remove the emotion from investing."
Not as easy as it sounds right? We are going through an emotionally ramped up time during this pandemic, not to mention dealing with all the other unknown realities of how our economy will bounce back or when the non-essential business will be reopened. Kevin recommends choosing places to move your investments to take the panic out.
"You don't call a realtor when your house is on fire. That's where we're at in the market right now, we know the house is on fire. We don't know how long it's going to last, how bad it's going to be, or what it's going to look like when it's put out."
Can you offer any comment on the fear of more lows, or what are the key indicators that we should be aware of?
We have seen stocks rise over the past week due to economic stimulus measures and the actions being taken to gradually reopen global economies. Experienced investors are forward-thinking individuals, they take into consideration the risk-reward for having objective optimism in certain industries. Kevin encourages to take the view that the rises we have seen are temporary for now, he mentions:
"Know that there's another drop coming. Know that we don't know how bad it's going to be. And we don't know how long the recovery is going to take. which is why we're saying it's going to be 2021 at least before the flooding of the market recovers"
We are expecting a long and slow road to recovery, but finding the bottom line can be almost impossible. Ask yourself, what happens to market optimism if a vaccine is made available tomorrow? Does that mean the market will become flooded with investors? It is impossible to know; by choosing a trusted investment advisor they can assist with taking the emotion out of your investments, and you can lean on their knowledge of markets to offer that objective optimism. For individual investors, it is useful to be aware of the activity in that sector to aid in growing your confidence, or the counter, it may give you key information to avoid a bad buy right now.
How have you been navigating through this time?
Kevin is one of many continuing to work from home during this period of self-isolation. With any new environment carries challenges. He is thankful for Servus Credit Union for the support he has received and the efforts put forward by the whole team. He has been spending some time in the welcomed sunshine playing sports with his 12-year-old son in his driveway.
What has Servus Credit Union been proactively doing to support its customers right now?
Servus Credit Union released their response to COVID-19, issuing kind words to their members that they are here for them during this time. Their CEO, Garth Warner also released a personal letter to all of their members speaking on behalf of the team doing everything they can do to support their members. Kevin mentions:
"Our members are truly members, they're all owners. Everyone who deals with the credit union holds a piece of the credit union. Right now we're trying to keep our whole business, our owners, and our members afloat…so whatever we do, is what's best for us as an organization which means it's also what's best for our members"
What are you personally looking forward to after this period of self-isolation?
"I coach sports. Of course every kid's sport is canceled right now. We lost the end of our sports seasons for the winter, we're going to miss the beginning of our sports season for the spring. And that's what I miss most is getting outside with the kids and just having fun."
If you would like to learn more about Servus Credit Union, Servus Wealth Strategies or Kevin Skinner, visit their website or social links below.
Facebook Twitter LinkedIn Instagram YouTube
For more stories, visit Todayville Calgary
A look at the world's skinniest skyscraper: Steinway Tower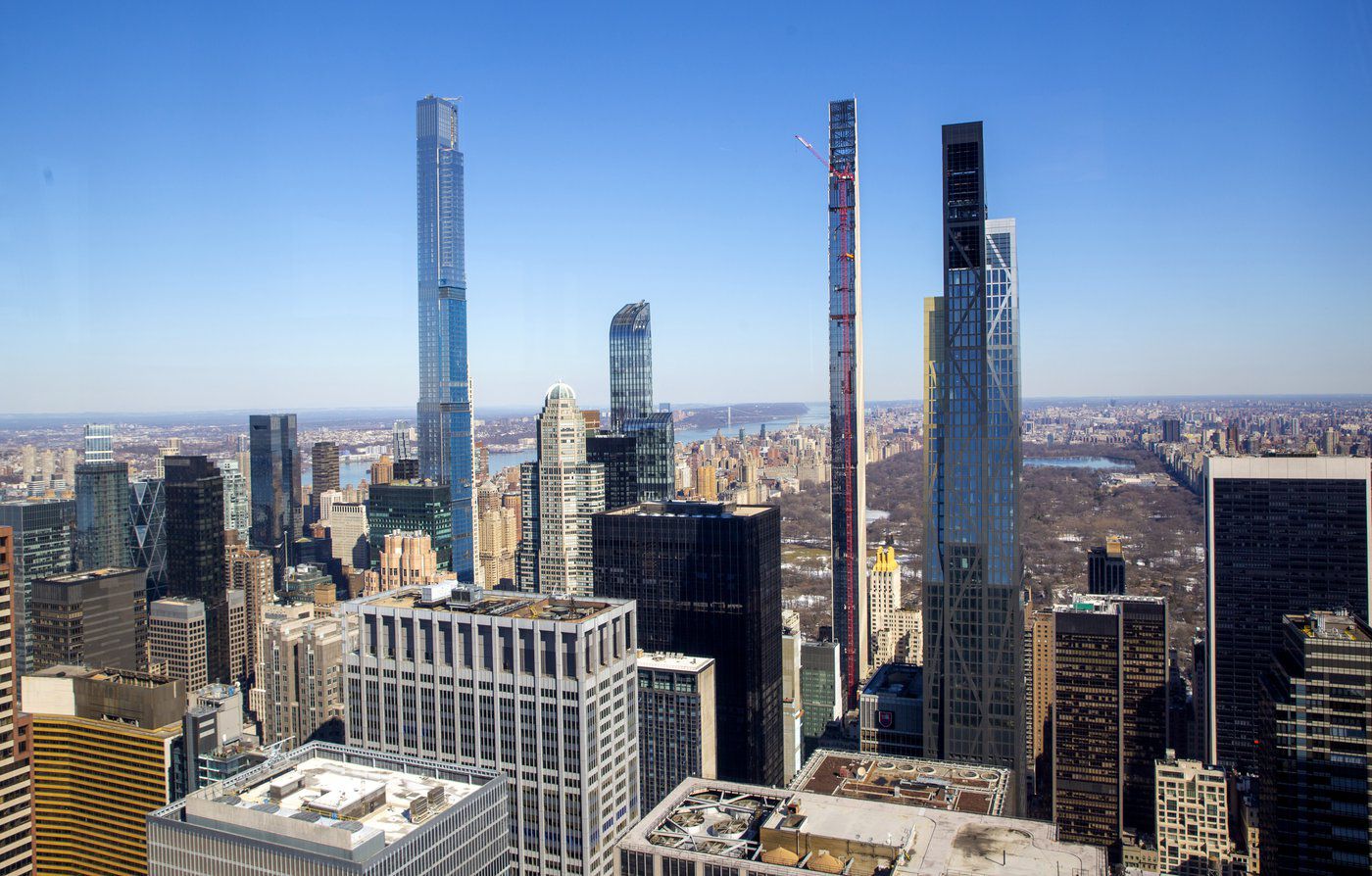 From left, Central Park Tower, One57, Steinway Tower and the MoMA Expansion Tower. One skyscraper stands out from the rest in the Manhattan skyline. It's not the tallest, but it is the skinniest — the world's skinniest, in fact. The 84-story residential Steinway Tower, designed by New York architecture firm SHoP Architects, has the title of "most slender skyscraper in the world" thanks to its logic-defying ratio of width to height: 23 1/2-to-1. (AP Photo/Ted Shaffrey, File)
By Kiana Doyle in New York
NEW YORK (AP) — One skyscraper stands out from the rest in the Manhattan skyline. It's not the tallest, but it is the skinniest — the world's skinniest, in fact.
The 84-story residential Steinway Tower, designed by New York architecture firm SHoP Architects, has the title of "most slender skyscraper in the world" thanks to its logic-defying ratio of width to height: 1-to-23 1/2.
"Any time it's 1-to-10 or more that's considered a slender building; 1-to-15 or more is considered exotic and really difficult to do," SHoP Architects founding principal Gregg Pasquarelli said. "The most slender buildings in the world are mostly in Hong Kong, and they're around 17- or 18-to-1."
The 60 apartments in the tower range in cost from $18 million to $66 million per unit, and offer 360-degree views of the city. It's located just south of Central Park, along a stretch of Manhattan's 57th Street known as "Billionaires' Row."
At 1,428 feet (435 meters), the building is the second-tallest residential tower in the Western Hemisphere, second to the nearby Central Park Tower at 1,550 feet (470 meters). For comparison, the world's tallest tower is Dubai's Burj Khalifa, which stands at 2,717 feet (828 meters).
Steinway Tower is so skinny at the top that whenever the wind ramps up, the luxury homes on the upper floors sway around by a few feet.
"Every skyscraper has to move," Pasquarelli said. "If it's too stiff, it's actually more dangerous — it has to have flexibility in it."
To prevent the tower from swaying too far, the architects created a counterbalance with tuned steel plates. And while the exterior has the de rigueur reflective glass, it also includes a textured terracotta and bronze facade that creates wind turbulence to slow the acceleration of the building, Pasquarelli said. About 200 rock anchors descend at most 100 feet (30 meters) into the underlying bedrock to provide a deep foundation.
Steinway Tower has a long history as the former location of Steinway Hall, constructed in 1924. JDS Development Group and Property Markets Group bought the building in 2013, and now they're looking to the future.
"What I'm hoping is that 50 years from now, you've only known New York with 111 West 57th St.," Pasquarelli said. "I hope it holds a special place in all future New Yorkers' hearts." ___
AP contributor Aron Ranen contributed to this report.
MPs plan visit to Taiwan this fall if trip budget approved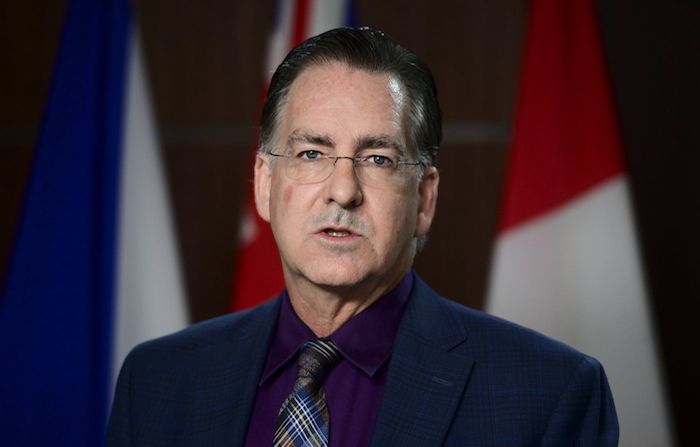 By Marie Woolf in Ottawa
A committee of Canadian MPs is seeking budget approval to make a trade trip to Taiwan this fall despite fears that the plan risks escalating tensions with China.
The House of Commons international trade committee is planning to visit Taiwan and Singapore, although the Commons has not yet approved the committee's budget for the trip.
New Democrat MP and committee member Brian Masse says Canadians "must support other democracies that have fought for their rights and freedoms."
"A fall trip across Asia to improve trade relationships, which would include a visit to Taiwan, has been in discussion at the standing committee on international trade," Masse said.
"Although the trip is still in the planning stages, the NDP is very supportive of developing stronger Canada-Taiwan relations and taking this opportunity to improve our trade relationship with Taiwan."
Conservative MP and committee vice-chair Randy Hoback said MPs on a Canada-Taiwan parliamentary "friendship group" used to go to Taiwan around twice a year before COVID-19 restricted travel.
Hoback has previously visited the island, which is located around 100 miles off the coast of southeastern China, with the group.
But the Tory MP said he would want to consult Global Affairs Canada before making the trip now. "There's no intent on my part to antagonize China," he said.
Earlier this month, China condemned a trip to Taiwan by U.S. House of Representatives Speaker Nancy Pelosi.
China regards the island of Taiwan as its territory and Beijing imposed sanctions on Pelosi in retaliation to her visit and held military drills around Taiwan.
During Pelosi's visit, Foreign Affairs Minister Mélanie Joly urged China to de-escalate tensions, saying legislators often make international visits and they should not be used to justify China's decision to stage military drills.
Emily Williams, a spokeswoman for Joly, said Wednesday that "Parliamentary associations and friendship groups travel regularly and we respect their independence."
"Canada continues to have strong and growing trade and people-to-people ties with Taiwan," she said. "As stated in the G7 foreign ministers' statement on the Taiwan Strait, Canada is committed to maintaining the rules that have ensured peace and stability for decades, including across the Indo-Pacific region."
The Taipei Economic and Cultural Office in Canada said it would give the Parliamentary committee "full support" for a visit that would "facilitate further dialogues" on issues including trade and investment, education and technology.
"By visiting Taiwan and connecting with Taiwanese legislators, Canadian Senators and MPs will gain a better understanding of Taiwan's development, its role in the region, cross-Strait relations and other latest political and economic developments," a spokeswoman said.
This report by The Canadian Press was first published Aug. 17, 2022.