Looking for a Resilient Career for the Future? Keep an Eye Out for the Lighthouse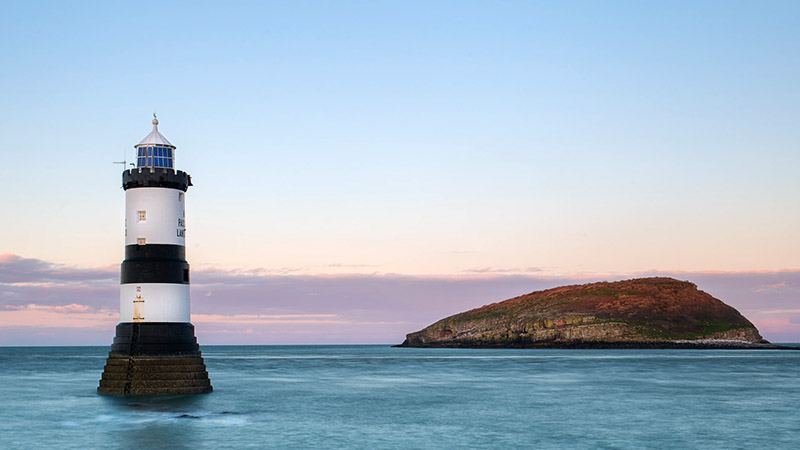 If we consider that the future of work will include a multitude of digital practices, it is up to us as employees and employers to embrace this shift with readiness and education. More familiar than not, the skills we learn through our years in education are a base, from which we hope to secure a position that falls in the same realm as our studies. The challenge is that even with curriculum updates and youth programs, the study of ever-changing digital education continues to be a challenge for both teachers and students.
We as a society are moving into a gig-heavy economy, with individuals packing more onto their certification rosters in the hopes of diversifying their resume's. For those who may want to keep the pace over the next decade, two key categories within education shine through – data science and web development. 
The importance of these skills may seem only attributable to certain industries, however, if we consider the more intensive labour positions, how data is perceived and understood is immensely important. If you are a mid-career worker, someone looking to renew their digital education or one to pursue alternative career paths that carry real promise, these skills may prove to be some of the most sought after in the near future. 
To no surprise that the end of year report by Payscale shows the two "hottest jobs" fall in the data category, reflected by the "The Future of Jobs Report 2020" by the World Economic Forum. This report shows a progressive estimate for skills that will be in demand up to 2025 and beyond. 
This is all great knowledge to have on hand, but where can similar skills be learnt without investing in a multi-year university degree? 
One Canadian company has tangible options.
Lighthouse Labs
Lighthouse Labs is a Canadian company founded in 2013 by its CEO Jeremy Shaki. They specialize in educational programs and boot camps in the fields of web development and data science. Their team has created intuitive learning programs attainable for all walks of life who carry a 'growth mindset' into their personal development. 
They offer full-time and part-time courses for their multiple bootcamps, with available mentorship from experienced professionals in both fields. The results from their 2019 Student Outcomes Report available on their website. A year from January 2019, 504 students enrolled in their bootcamps, 458 graduated and 324 gained employment post bootcamp.  Out of the 329 graduates who completed a job-seeking cycle within 180 days post-bootcamp, 95% of that group accepted employment. These numbers are incredible in comparison to the investment required for a new career avenue in 2021.
In March of 2020, we experienced a mass transition to digital communications in our daily and work lives due to the pandemic. For some, the integration of conference calls, internal team applications and a pressing focus on data was simple to grasp, but not for all. 
In light of some of these challenges, Lighthouse Labs has implemented and collaborated with multiple organizations to offer "Impact Initiatives". Created to offer hyper-focused ways of educating groups of Canadians to enhance their digital literacy.
In collaboration with Kids Code Jeunesse, a non-profit organization focused on digitally-focused educational programs for youth, with funding from the Government of Canada created the Code Create Teach initiative. This partnership had 2,703 teachers experience a one-day introductory workshop on coding and computational thinking. The objective was to offer teachers additional tools they can bring into their classrooms to enhance their student's grasp of digital technologies.
There are multiple ongoing initiatives with Lighthouse Labs and other organizations that are available to view on their website. Another that stood out is the "Accelerating Possibilities Project" in partnership with Woodgreen Community Services. Created to offer mid-career workers an opportunity to learn new skills in web development, data science and customer service. Now more than ever, these types of initiatives have the opportunity to benefit the lives of countless Canadians. 
As noted in various media outlets over recent years, there is an outcry for traditional industry workers to keep pace with the digital revolution with training and support. This is one opportunity where Lighthouse Labs and other educational programs can offer a real avenue to a new career. 
It should be noted that parallel to the closing of office spaces, restrictions on multi-person worksites and the mass layoffs in some of the more traditional industries, these skills offer the opportunity to both begin a new career path with an educated support system, and to re-evaluate what new skills could bring more value to your current position and your company's future.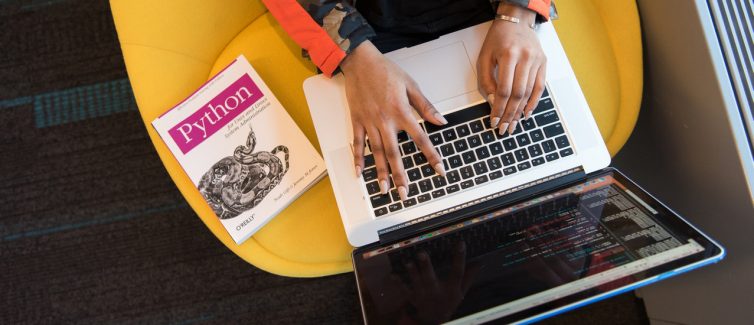 Scholarship Funding
Lighthouse Labs has a strong sense of supporting their community and has recently announced a new scholarship fund in response to the difficult economic and societal conditions our country has faced due to the pandemic. After a high interest in their March 2020 scholarship round, they announced another $500,000 scholarship fund for those in need. You may be eligible for up to $5,000 in support for a full-time bootcamp and $750 for part-time programs if you've been laid off, had your hours reduced, or are out of school because of the pandemic. For interested individuals, download their financial guide for more information. 
If you would like to learn more about Lighthouse Labs, their support for our communities and the various boot camps they offer, check out their website. All of their material has been digitized and has opened up their reach to anywhere in Canada, check out their blog to learn more about their platform for online tech education. Their team has created a wide variety of reading material to help interested parties learn more prior to an application. These skills are here to stay, the more we integrate with data and web development, the more employers will be headhunting for the right candidate – which truly could be you.
For more stories, visit Todayville Calgary
Covid vaccines available at 9 Red Deer pharmacies – Locations and contact information
From the Province of Alberta
COVID-19 immunization program
To ensure fair access to all Albertans needing to be immunized and to prevent unnecessary wastage of vaccine doses please book ONLY one appointment per person. Do not book multiple appointments at multiple sites.
Who is eligible to receive the COVID-19 vaccine through a pharmacy?
Pharmacies are able to offer immunizations to seniors 75 years of age and older (born in 1946 or earlier) living in the community.
Alberta Health Services will offer the vaccine directly to residents in retirement centres, lodges, supportive living and other congregate living facilities.
Where can I get the vaccine?
Below is a list of participating pharmacies. You must book an appointment with the pharmacy closest to you to receive the vaccine. No walk-ins will be permitted.
Due to limited vaccine quantities and storage and handling requirements, only select pharmacies in Edmonton, Red Deer and Calgary are able to participate in the vaccine rollout at this time. Once there is adequate COVID-19 vaccine supply, distribution will be expanded.
Pharmacies are listed in alphabetical order.
Johnstone IDA Pharmacy
100-2 Jewell Street
403-348-8203
Loblaw Pharmacy #1579
Red Deer Superstore
5016 51 Ave
403-350-3530
London Drugs #24
109-2004 50 Ave
403-342-1242
Notre Dame Pharmasave
1109-2827 30 Ave
403-588-3195
Save-On-Foods Pharmacy #6682
6720 52 Ave
403-343-7744
Shoppers Drug Mart #2306
1 Chambers Ave
403-342-5548
shopersdrugmart.ca/en/health-and-pharmacy/covid-19?ShortURL=covid
Shoppers Drug Mart #326
Bower Mall Location
A6-4900 Molly Bannister Drive
403-343-3355
shopersdrugmart.ca/en/health-and-pharmacy/covid-19?ShortURL=covid
The Medicine Shoppe Pharmacy #341
130-2950 22 Street
403-343-8831
medicineshoppe.ca/en/alberta/red-deer/the-medicine-shoppe-pharmacy-341-7041122
Wal-Mart Pharmacy #3075
Parkland Mall Shopping Centre
6375 50 Ave
403-347-1123
How the Railroads Shaped Red Deer
Rivers, creeks and streams have shaped the land for eons, slowly carving away earth to reveal the terrain we know today. Much of the same can be said for the impact and influence that railways had in shaping the size and shape and even the very location of what is now the City of Red Deer. 
Prior to the construction of the Calgary and Edmonton railway, which started heading north from Calgary in 1890, what we now recognize as the bustling city of Red Deer was unbroken and forested land. The nearest significant settlement was the crossing for the C&E Trail of the Red Deer River, very close to where the historic Fort Normandeau replica stands today. 
Navigating how to handle crossing the Red Deer River would be a significant challenge for construction of the railway route. Initially, the route was planned to take the tried-and-true path that had served animals, first nations people and fur traders for centuries, past the Red Deer River settlement. Yet just as the mighty river powerfully shaped the contours and dimensions of the land, the future site of Red Deer would be singlehandedly determined by Reverend Leonard Gaetz.
Rev. Gaetz offered James Ross, President of the Calgary and Edmonton Railway company,  land from his personal farmlands for the river crossing and the townsite for Red Deer.  Ross accepted and history was forever shaped by the decision, as what is now home to more than 100,000 people grew steadily outward starting at the C&E Railway train station. 
The rails finally reached the Red Deer area in November of 1890 and trains soon began running south to Calgary. By 1891, the Calgary and Edmonton railway was completed north to Strathcona. Alberta gained one of its most vital transportation corridors and the province would thrive from this ribbon of steel rails.
Over time, the C&E railyards grew and expanded to accommodate the demand for moving more and more commodities like grain, coal, lumber and business and household items along with passengers. Those passengers were the pioneer settlers who would make Red Deer the commercial hub that it remains to this day.
For nearly 100 years, the downtown was intimately connected with the railway in the form of hotels built to welcome travelers, grain elevators, warehouses, factories and the facilities required to service the locomotives and equipment that operated the trains. Tracks and spurs dominated the downtown area, especially after the advent of the Alberta Central Railway and the arrival of the Canadian Northern Western Railway (later absorbed into Canadian National railways).
By the 1980s, the ever-present tracks and downtown railyard were seen as an industrial blight in the heart of the city that the railway created so funding was sought and plans were made to relocate the now Canadian Pacific rails from their historical home to a new modern yard northwest of the city. 
This was actually the second relocation of tracks from downtown as the Canadian National railway tracks were removed in 1960 which permitted the development along 47th Avenue south of the Red Deer River.
This massive project opened up the Riverlands district downtown to new developments which included condominiums, grocery stores, restaurants and professional buildings. Taylor Drive was built following the old rail line corridor and removal of the tracks in Lower Fairview meant residents wouldn't hear the rumble of trains in their community anymore. 
Just as the waters gradually shaped the places we know now, the railways definitely forged Red Deer into the vibrant economic hub of central Alberta that it remains today. 
We hope you enjoyed this story about our local history.  Click here to read more history stories on Todayville.
Visit the City of Red Deer Archives to browse through the written, photographic and audio history of Red Deer. Read about the city and surrounding community and learn about the people who make Red Deer special.