Xplore Sport Day: From orienteering and disc golf to skateboarding, field hockey and lacrosse. Discover these and many more activities this Saturday!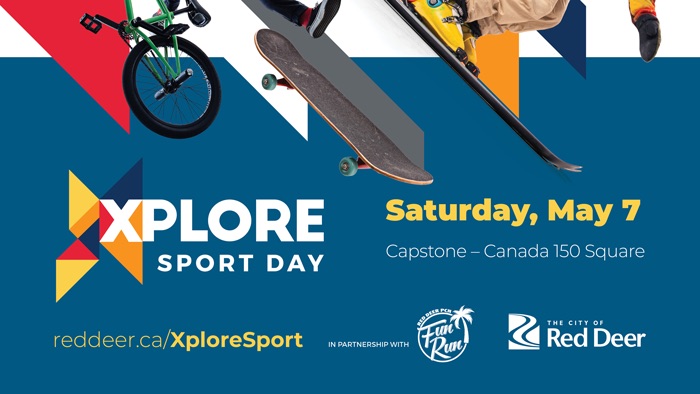 Discover, experience and celebrate sport Saturday, May 7 at Xplore Sport Day
The sixth annual Xplore Sport Day, Red Deer's celebration of sport, is happening Saturday, May 7, 2022 from 9 a.m. – 2 p.m.
This event happens in conjunction with the Red Deer PCN Fun Run and is held primarily at Capstone Canada 150 Square and in select satellite locations throughout the city.
The event is a free, family friendly celebration of sport that offers Red Deerians of all ages opportunities to try out a variety of sport and recreation activities available in our city.
"We know that the past few years have created some barriers to participation, so we are excited to showcase the many amazing opportunities for sport and recreation in our city," says PJ Swales, Sport & Recreation Coordinator. "Working with the Red Deer PCN Fun Run allows us to highlight not only their contribution to recreation, but the contributions of the 28 participating community groups as well." Swales continues, "we're pleased to host Red Deerians in some of our amazing local venues like Canada 150 Square in Capstone, Red Deer Pickleball Club at Agora Campus, Great West Adventure Park, Setters Place at Great Chief Park, and the Skatepark at the Northside YMCA."
Experience sport like never before! This is your opportunity to discover a sport that works for you or your child, without registering for a full season first! Guests are encouraged to visit the website to find information on which sporting groups are participating, what they are offering on-site, and their demo locations.
Each year, Xplore Sport Day includes the presentation of the Rising Sport Star awards. These awards are presented to athletes aged 11 years or younger who participate in a Red Deer sport organization and have demonstrated commitment, passion, effort or who have overcome adversity to successfully participate and develop skills, regardless of result. We are excited to bring back the Rising Sport Star awards to this year's event.
For more information, visit www.reddeer.ca/XploreSport.
City Council looks to accelerate permit process for affordable housing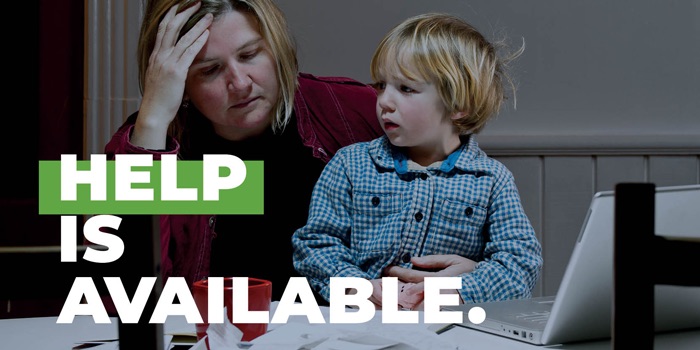 City Council approves Housing Asset Development interim recommendations, demonstrating commitment to affordable and supportive housing options
City Council unanimously approved a recommendation for Administration to prioritize zoning and permitting processes for affordable housing and permanent supportive housing options at their regular meeting today, aiming to assist applicants seeking funding from either Canadian Mortgage and Housing Corporation's (CMHC) Rapid Housing Initiative or Government of Alberta's Affordable Housing Partnership.

The recommendation stems from a request from Council in 2022 for the Housing and Homelessness Integration Committee (HHIC) to actively work to expedite permanent supportive housing development and to explore funding options and recommendations for local government assistance. While this work continues, the HHIC identified the need for interim actions to support time-sensitive community applications for recently announced CMHC and Government of Alberta affordable housing streams. While The City provides timely support with relevant zoning and permitting processes already, permits and applications were completed on a first-come, first-served basis. Direction to prioritize processes specific to permanent supportive and affordable housing ahead of other applications may increase the likelihood of meeting timelines for the CMHC and Government of Alberta funding programs.

"CMHC receives applications from across the country and has identified permitting as a major barrier in many municipalities. This decision confirms The City's commitment to affordable and supportive housing options for residents and is a positive step towards reaching our goal that safe, accessible, and affordable housing is available to all and everyone is appropriately housed," said Ryan Veldkamp, Safe & Healthy Communities Supervisor. "Applicants who are seeking funding from either CMHC or Government of Alberta for affordable and supportive housing development are encouraged to reach out to The City for support as needed."

In addition to prioritizing applications, City Administration supports HHIC's recommendation in the following ways:
Providing dedicated staff for application support, and a multi-department team to review applications
Sharing relevant data for applications and facilitating a lived experience knowledge transfer
Providing letters of support outlining community need and describing available City supports
These are initial steps towards supporting and prioritizing affordable housing projects, and the HHIC anticipates making additional recommendations to Council in 2023.
Potential applicants are encouraged to email their intent to [email protected]. More information on Housing & Homelessness efforts can be found at: https://www.reddeer.ca/about-red-deer/social-well-being-and-community-initiatives/housing-and-homelessness/.
Mayor Johnston responds to Provincial announcement about transition of OPS operations to AHS run mobile site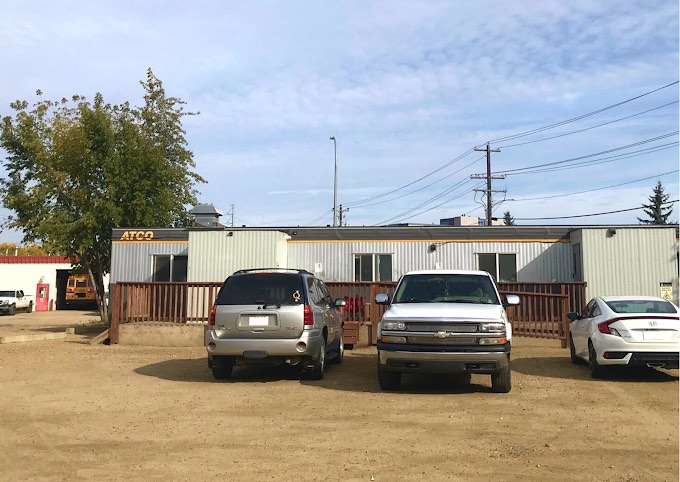 The Provincial Government has announced its intention to transition the current Overdose Prevention Site (OPS) in Red Deer from a privately run facility to an Alberta Health Services operated mobile site.

The Overdose Prevention Site (OPS) has been operated by Turning Point since October 2018 when it opened its doors as a temporary health service. At this time, the Province of Alberta will begin transition of the current operations from a privately operated site to a provincially run mobile service.

On behalf of Red Deer City Council, I want to assure our citizens that we remain committed to working with the Province of Alberta to build Red Deer as a recovery community.

We appreciate the leadership of the Province of Alberta in this area. We thank Turning Point for their years of service and the lives saved over the past several years. Ensuring the safety and wellbeing of Red Deerians is a top priority, and we are confident this new AHS-Operated mobile site will continue to meet the needs of our residents.

I also want to extend a formal apology to Turning Point and the service providers in our community who learned about the transition after overhearing one of our City Council members talking with a provincial colleague about it in the community. We know this is unacceptable, we apologize.