School Winding Down, Downtown Farmer's Market, Semis Crash!
3:11 pm – Lacombe City Council learned this week that the Lacombe Police Service saw increased calls for service for property crimes, family disputes and injury collisions over the past year. They also told council that there has been a decrease in drug charges, impaired driving and break and enter incidents. Read More.
3:04 pm – Lacombe City Council has approved new subdivision design guidelines moving forward. Read More.
For more local news, click here!
11:38 am – Brent Sutter, General Manager/Head Coach of the Red Deer Rebels Hockey Club, announced the selection of forward Kristian Reichel in today's Canadian Hockey League Import Draft. Read More.
10:33 am – Innisfail Town Council has approved a number of changes for 56th Street. Details Here.
10:21 am – The Town of Sylvan Lake is continuing to work with the Summer Village of Norglenwold in it's Annexation efforts. Read More.
For more local news, click here!
10:00 am – Your chance to improve your money managing skills happens at the Penhold Multi-Plex during a Financial Literacy Workshop starting at 7 pm tonight. Read More.
9:40 am – Downtown Red Deer will be pulsating today with live music on the Ross Street Patio from 4:30 – 6:30 pm today. Details Here.
9:35 am – Farm fresh produce from Central Alberta farms will be at Red Deer's ATB Financial Downtown Market from 3:30 – 6:30 today. Read more.
For more local news, click here!
9:26 am – Red Deer's annual Mayor's Garden Party has been relocated to the Collicutt Centre today as a result of the inclement weather conditions expected this afternoon. Read More.
8:55 am – Get through the mid-week hump by checking out some live music at the Alexander Way Parklet today from 11:30 – 1:00 pm. Details Here.
8:36 am – Blackfalds RCMP are asking for the public's help in finding 55 year old Gordon Denton, who was last seen on June 25th. Read More.
For more local news, click here!
8:27 am – Stettler RCMP responded to a report of 2 semi's involved in an MVC at the intersection of Hwy 11 and Hwy 21 around 12:30 pm on Tuesday, June 27th. Mounties say one semi was travelling Northbound on Hwy 21 with the other travelling Westbound on Hwy 11. One of the semi's failed to obey a stop sign, proceeding into the intersection causing the collision. Both drivers were taken to hospital with what is believed to be non-life threatening injuries. The investigation is ongoing and charges are pending.
8:15 am – The Downtown Farmer's Market means road closures in the city's core today. Details Here.
8:05 am – Thousands of Central Alberta students are wrapping up the school year with many fun activities planned for their last full day of school today. At École Mother Teresa School in Sylvan Lake, Grade 3-5 students will showcase their many talents at the Elementary Talent Show being held in the Fine Arts Room. At Maryview School in Red Deer, the school will recognize student accomplishments over the past month and entire school year at a special "Shining Stars" Year-end Awards Assembly. At St. Martin de Porres School in Red Deer, students will participate in the final CREATE (Children Regularly Engaged Actively to Excel) Session of the year. Students will choose 3 sessions to participate in which they will focus on active living. The school will also hold the final assembly of the year with fine arts presentations, SMART draws, a year-end slideshow and presentations made to staff who are leaving.
There's another way to end the pandemic. Doctors can knock covid out with treatment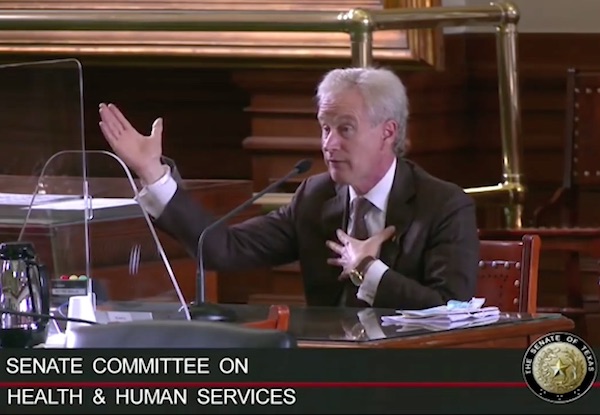 COVID-19 is not only killing people, it's destroying businesses, crushing dreams, and wreaking havoc on mental health.  It's also driving a serious wedge between neighbours, communities, and society as a whole.  As Canadians helplessly watch what some are calling a race between covid variants and the effectiveness of widespread vaccination, most are unaware there's another way out of this disaster, and doctors hold the key.
In this incredible testimony, leading medical researcher Dr. Peter McCullough addresses the Texas Senate Health and Human Services Committee.  The most widely published medical scholar in the world in his expertise, Dr. McCullough is an expert in the field of heart and kidney, an editor of two major journals, and an accomplished research scholar.
In this remarkable address you'll hear that doctors haven't been given any real instruction on how to treat patients in the time between a positive diagnosis and a week or two later when some become seriously ill.  It's not well publicized yet, but Dr. Peter McCullough is doing all he can to let the medical community know they can save 85% of covid patients by offering treatment to those with a positive diagnosis for SARS-CoV-2, the virus behind covid-19.  The medical trials are legitimate.  The documentation on early onset treatment is verified.
While every doctor who treats patients needs to see this video, so does anyone who fears getting a positive diagnosis.  Covid-19 is treatable and if you or your loved one gets the dreaded diagnosis, you can and should demand access to treatment.  For those at highest risk of severe illness, it will increase the chances of a positive outcome by 85%.
Within two days of this testimony (March 10) the Texas Senate introduced legislation to mandate information on early treatment be provided to every positive covid-19 patient.  The key now is for doctors to act.
Here is Dr. McCullough's recent presentation at the Capitol building in Austin, Texas.
Video: AHS and RCMP at The Whistle Stop Cafe as latest lockdown restrictions kick in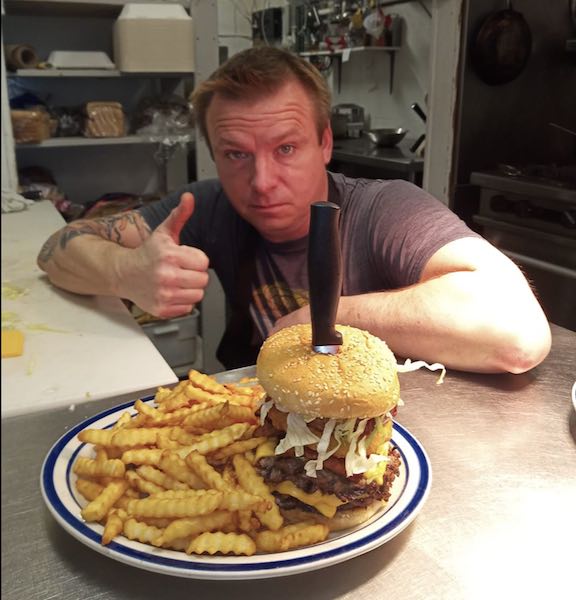 Friday at noon the provincial order to shut down dining rooms in Alberta came into effect.  Across the province thousands of staff have been sent home to an uncertain future.  But hundreds of restaurants are ramping up preparations to find unique ways to serve customers 'outdoors' in early and mid April.
As other restaurants were winding down operations, The Whistle Stop Cafe at Mirror was a beehive of activity Friday.  Owner Chris Scott has become a lightning rod of opposition to provincial lockdown measures.  Partway through Alberta's second lockdown, Scott opened the Whistle Stop in order to stay in business and is now facing a charge of opening against the restrictions.  So far that hasn't slowed him down at all.
As the clock ticked toward the noon lockdown deadline, Scott and his crew were working frantically on opening an outdoor patio and partially covered "tented" areas. In the first of three videos posted to The Whistle Stop Cafe's Facebook page today,  Chris Scott prepared to meet RCMP and AHS officials.
In this second video Chris Scott addresses customers to let them know the AHS and RCMP are present and they should be respected as they do their jobs.
The third video is a little longer.  This video shows the interaction between the owner of The Whistle Stop and both AHS officials and RCMP members.  Most of the audio is good enough to hear what they're saying to each other.  It's a very interesting experience to be in the middle of this very polite and yet very uncomfortable situation.