Rebels Release Schedule, County Paving, Stolen Saddles
3:05 pm – A man and woman from Calgary have been charged after Innisfail Mounties were notified on Saturday, June 24th that there may have been stolen property being sold by two people at the Innisfail Auction Mart. Innisfail RCMP, Nanton RCMP and the RCMP livestock section working in partnership were able to identify and arrest a male and a female suspect. Approximately $19,000 in saddles that had been stolen from a ranch near Okotoks were recovered and returned to the owner, who was happy to have them back.
1:28 pm – The Red Deer Rebels have released their 2017 – 2018 schedule and it starts with a home game against the Edmonton Oil Kings on September 23rd. Read More.
10:51 am – A walking trail in the Michael O'Brien Wetland near 55 Street will close this week for Electric Light & Power to prepare for power line work in the area. Read More.
For more local news, click here!
10:06 am – Officials with Lacombe County have received an application to rezone some land for a recreational development. The development proposal includes a driving range, 12-hole golf course, 100 recreational vehicle seasonal campsites (including two 384 square foot washrooms), 104 vehicle parking spaces and an 80,000 square foot storage lot. However, no subdivision is being sought in this proposal and an open house is slated for July 6th. Read More.
9:45 am – A busy summer of road and highway paving is underway in Red Deer County this year. Read More.
9:30 am – Enjoy the sunshine with some live tunes on the Ross Street Patio from 11:00 – 1:30 pm today! Read More.
For more local news, click here!
8:48 am – Grade 2- 5 students in an after school music enrichment program at G.H. Dawe Elementary School in Red Deer will take to the stage today to put on a Pop-Up Percussion performance. The show will mark the conclusion of the pilot phase of the student's Education and Outreach program Music + Explorers. The Red Deer Symphony Orchestra continues to seek additional funding to help keep the program going and growing.
8:30 am – Students at École Our Lady of the Rosary School in Sylvan Lake will put their talents on display today during EOLR's Got Talent! This means students will perform before the entire school in the Gathering Area. Families are welcome to attend but due to the large number of talented students, a portion of the performances will take place in the morning from 11:00 a.m. to 12:00 p.m., and then start again at 1:00 p.m.
8:20 am – Kindergarten to Grade 5 students at Red Deer's Father Henri Voisin School will participate in the annual Track and Fun Day. Students will focus on a variety of track events and fun activities to promote physical fitness. The day will also include traditional Aboriginal activities which will allow students to learn about First Nations, Métis, and Inuit cultures and sporting events.
Proportion of French speakers declines nearly everywhere in Canada, including Quebec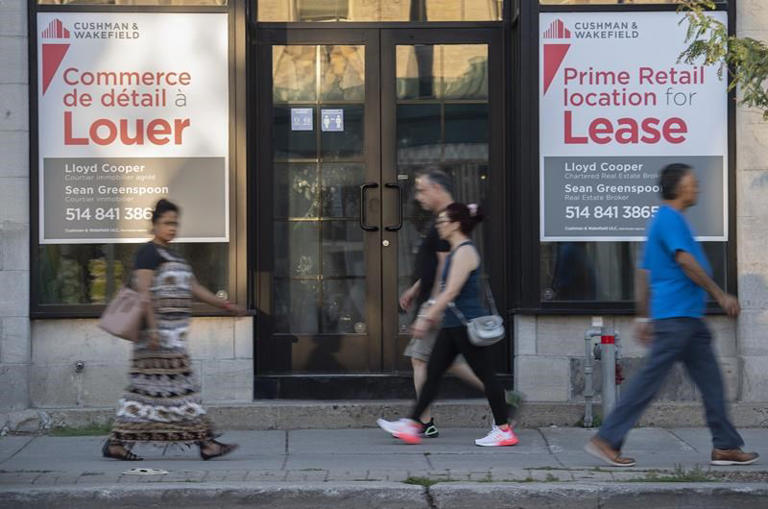 OTTAWA — The proportion of Canadians who predominantly speak French at home declined in all provinces and territories except Yukon between 2016 and 2021, according to the latest census release.
Statistics Canada says over three in four Canadians report English as their first official language, a proportion that's increased over the five-year period.
That's while the proportion of people who report French as their first official language declined.
Jean-Pierre Corbeil, an associate professor of sociology at Laval University, said immigration plays a key role in the trends we see with languages in Canada.
"We know that the composition of the population over time has an impact on … the numbers of people speak French or English or, if you will, a non-official language," Corbeil said.
The sociologist said the rise in temporary immigration might be having an impact on French in Quebec, given that temporary immigrants are less likely to speak the language.
A recent study by the Institut du Québec found that while non-permanent residents represented nine per cent of international immigration to the province from 2012 to 2016, that number had climbed to 64 per cent by 2019.
In Quebec, the number of Canadians who reported English as their first official language topped one million, while one in 10 Quebecers report speaking predominantly English at home.
As the country becomes more linguistically diverse, the percentage of Canadians who reported English or French as their mother tongue has also declined.
The agency defines mother tongue as a citizen's first language learned at home in childhood and still understood by the individual.
Corbeil said that while some people put a lot of emphasis on French losing ground in Quebec, that phenomenon has already played for the English language in regions like Toronto, where nearly half of residents' mother tongues are not English.
Immigration, Refugees and Citizenship Canada announced in 2019 its plan to boost francophone immigration to areas in Canada outside of Quebec. It's hoping to increase the share of francophone immigrants to 4.4 per cent by 2023.
In 2021, 3.6 per cent of arrivals outside of Quebec were French-speaking immigrants.
It would be more effective to direct French-speaking immigrants to Quebec, given the limited influence of the language outside of the province, said Charles Castonguay, a retired mathematics professor from the University of Ottawa who specializes in the language landscape of Canada.
"That will do much more to stabilize the weight of French in Canada than scattering these immigrants," he said.
English-French bilingualism remained unchanged over the five-year period, with 18 per cent of Canadians reporting they can conduct a conversation in both languages.
The census release comes after Quebec introduced a new language law this year that restricts access to government services in English. In June, Quebec Premier François Legault drew criticism for sounding the alarm over a decline in the number of people who speak French at home.
Legault declared that "nobody could deny" French is in decline, saying fewer Quebecers were speaking the language at home as well as at work.
Corbeil said the impact of Bill 96 would not be reflected in the data given it was passed this year.
"It's really the immigration policy and immigration measures (where) I think the focus should be put, because it's difficult actually to see … what are the measures that will have an impact on the language dynamics," Corbeil said.
Statistics Canada will publish a census report on workplaces later this year that will shed light on languages spoken in work environments.
This report by The Canadian Press was first published Aug. 17, 2022.
Nojoud Al Mallees, The Canadian Press
The return of Zellers: Hudson's Bay to resurrect Canadian discount retail chain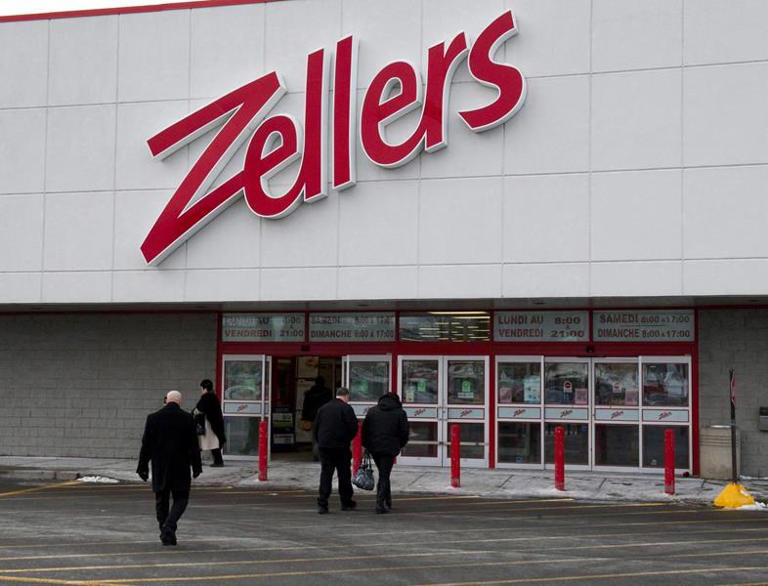 Canadian department store Zellers hopes to make a comeback next year, a decade after the discount chain shuttered most of its locations.
Hudson's Bay Co. said Zellers will debut a new e-commerce website and expand its brick-and-mortar footprint within select Hudson's Bay department stores across the country in early 2023.
The company said the relaunched Zellers will offer "a digital-first shopping journey that taps into the nostalgia of the brand."
The return of Zellers comes as soaring inflation drives consumers to discount retailers in search of lower prices and fierce competition from existing stores like Walmart and Dollarama.
It also comes amid an ongoing lawsuit over a Quebec family's use of the Zellers brand.
The Moniz family is behind various recent trademark applications and corporate registries, including Zellers Inc., Zellers Convenience Store Inc. and Zellers Restaurant Inc.
In a statement of claim filed last fall, HBC accused the Moniz family of trademark infringement, depreciation of goodwill and so-called passing off — the deceptive marketing or misrepresentation of goods.
The Zellers department store was founded in 1931 and acquired by HBC in 1978.
It operated as the discount division of its flagship Hudson's Bay department stores, with the slogan "Where the lowest price is the law."
The store hit its peak of about 350 locations in the late 1990s before losing ground to big box competitors such as Walmart.
In 2011, HBC announced plans to sell the majority of its remaining Zellers leases to Target Corp., closing most stores by 2013.
The retailer kept a handful of Zellers locations open as liquidation outlets until 2020.
The company recently launched pop-up Zellers shops inside Hudson's Bay department stores in Burlington, Ont., and in Anjou, Que.
This report by The Canadian Press was first published Aug. 17, 2022.
Brett Bundale, The Canadian Press