Last Day Of School, High School Grads, Lacombe Afghan Monument
2:00 pm – An investigation by the Alberta Law Enforcement Response Team (ALERT) and Didsbury RCMP has resulted in Child Pornography charges being laid against a Didsbury resident.
Read More
.
12:28 pm – Lacombe County Council decided to defer the further study into a potential boat launch at Anderson Park. This boat launch was considered for the east shore of Gull Lake at the County-run Anderson Park, which is located between the Wilson's Beach and New Saratoga residential subdivisions.
Read More
.
12:19 pm – Red Deer's Safe Harbour Society is receiving $36,151 from the Alberta Government for maintenance and upgrades that address fire, health and safety risks.
Read More
.
12:13 pm – Spending Canada Day in Red Deer? Here's what going on in our City to celebrate
Canada 150
!
12:03 pm –
Lindsay Thurber student Ursulla Khan has been named as one of 32 students from across Alberta to sit on the Minster's Youth Council. Read More.
9:58 am – The 2017 All Canada Sheep Classic starts today at Westerner Park! June 29 – July 1.
Details Here
.
9:29 am – Live tune on the Ross Street Patio from 11:30 am – 1:00 pm today!
Read More
.
9:17 am – Road construction continues throughout Red Deer today. Plan your travels by avoiding the congestion.
Details Here
.
9:10 am – The City of Red Deer has provided an update on the 67th Street / Johnstone Drive Roundabout project. Expect construction to continue there throughout the summer.
Read More
.
9:00 am – The outdoor tennis courts in Red Deer's Rotary Recreation Park are expected to re-open Saturday, July 1st after resurfacing work this spring. Read More.
8:49 am – Ponoka RCMP are hoping you can help them find 34 year old Joseph Buffalo. He's been reported as missing and was last seen on June 26th around
1:30 pm
in the area of the Centennial Centre in Ponoka. He's described as 5'11" tall, 180 lbs, Brown hair, Brown eyes and last seen wearing a navy sweater and grey sweat pants.
8:43 am – RCMP in Rocky Mountain House are investigating after a break, enter, and theft from the "The Beer Cabin" liquor store In Nordegg. It happened around
4:30 a.m.
on June 28th. Officers responded and found the suspects had already left. The suspect vehicle is described as a white Ford F-250 or F-350, possibly a diesel, was used to force entry into the liquor store and then several males entered the store and stole property. Two men in the group were seen to have guns and were making efforts to disguise their identity. There were no employees present in the liquor store at the time of the incident. Investigators have been provided a partial license plate for the suspect vehicle:
BJJ5
(Alberta).
8:35 am – After receiving tips from the public, charges have been laid against 23 year old Jared McLeod of Red Deer in relation to an April 23rd vehicle theft at the Best Western Hotel in Rimbey. Read More.
8:21 am – It's a special day in the City of Lacombe today. Dignitaries such as Lacombe MP Blaine Calkins, MLA for Lacombe-Ponoka Ron Orr and Mayor Steve Christie will celebrate the arrival of the LAVIII Monument. It's part of the Lacombe Afghanistan Memorial Project. The event takes place at 1:00 pm at the Lacombe Legion Hall at 5138 49th Street.
For more local news, click here!
8:11 am – Today is the official last day of classes for thousands of Red Deer Catholic Regional School students. However, Graduation ceremonies will take place on Friday, June 30th for students of Ecole Secondaire Notre Dame High School in Red Deer and St. Dominic Catholic High School in Rocky Mountain House. Notre Dame's Grad will be at the Enmax Centrium starting at 10:00 am, while St. Dominic's Grad will be at the Lou Soppit Community Centre in Rocky starting at 5:00 pm.
7:58 am – Students at Red Deer's Gateway Christian School will be celebrating their graduation with family and friends today. Grad ceremonies take place at the First Christian Reformed Church starting at 4:30 pm.
7:53 am – Today marks the last day of school for over ten thousand Red Deer Public School students. This means there will also be an early dismissal this afternoon and report cards will be sent home.
Cenovus Energy to buy remaining stake in Toledo refinery from BP for $300 million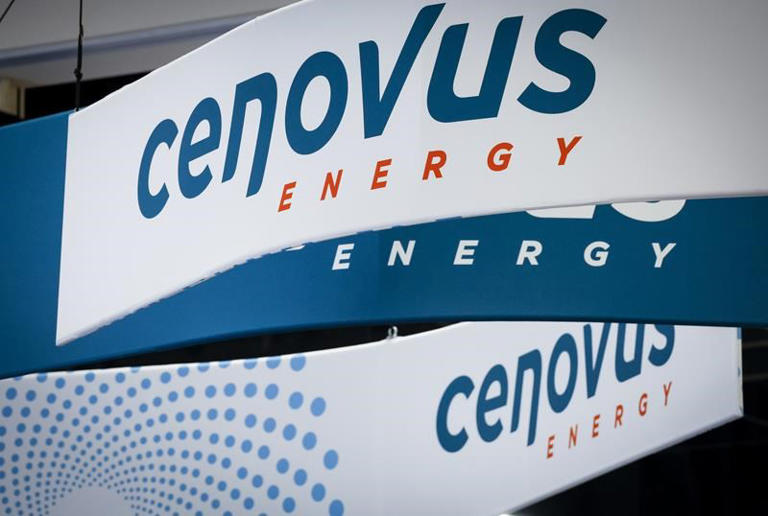 CALGARY — Cenovus Energy Inc. has reached a deal with British energy giant BP to buy the remaining 50 per cent stake in the BP-Husky Toledo Refinery for $300 million.
The Calgary-based oil producer has owned the other 50 per cent of the Ohio-based refinery since its combination with Husky Energy in 2021.
Cenovus says its U.S. operating business will take over operations when the transaction closes, expected before the end of the year.
The company says the Toledo refinery recently completed a major, once in five years turnaround to improve operational reliability.
It says the transaction will give Cenovus an additional 80,000 barrels per day of downstream throughput capacity, including 45,000 barrels per day of heavy oil refining capacity.
The deal brings Cenovus' total refining capacity to 740,000 barrels per day.
Alex Pourbaix, Cenovus president and CEO, says fully owning the Toledo refinery provides an opportunity to further integrate the company's heavy oil production and refining capabilities, including with the nearby Lima Refinery.
"This transaction solidifies our refining footprint in the U.S. Midwest and increases our ability to capture margin throughout the value chain," he said in a statement.
This report by The Canadian Press was first published Aug. 8, 2022.
Companies in this story: (TSX:CVE)
The Canadian Press
Parliamentary committee to begin study of RCMP's use of cellphone spyware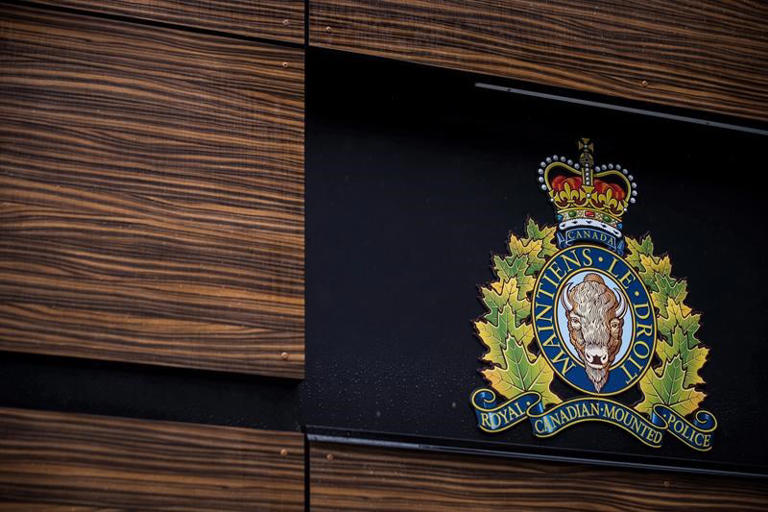 OTTAWA — A parliamentary committee will begin exploring the RCMP's use of spyware on Monday, diving deeper into an issue that's sounded alarms for privacy and civil liberties groups across the country.
The House of Commons ethics and privacy committee called for a summer study after the RCMP revealed its use of tools that covertly obtain data from devices like phones and computers.
In response to a written question tabled in the House of Commons in June, the RCMP disclosed it had obtained warrants to use tools that collect text messages and emails and can remotely turn on cameras and microphones in 10 investigations.
"We are talking about the most intrusive thing that exists," said privacy and technology lawyer David Fraser.
"This would be like an order allowing the police to kind of put on an invisibility cloak and sit on your living room couch, or on your bedside table."
Fraser said that's why a high level of scrutiny should be applied to requests for this type of warrant.
"I think part of the important discussion that should be taking place here … would be to make sure that any technique that is as intrusive as this is subject to the highest standard of probable cause and that the police should have to convince the judge that other techniques have been tried and have failed."
As an alternative approach, Fraser said the committee could look to the methods used when the Canadian Security Intelligence Service seeks a warrant for its investigations.
"(CSIS officials) go to a bunker in Ottawa and they meet in what amounts to a secret court," he said. "It's designated judges of the Federal Court who, ex parte — so without anybody on the other side — review applications for warrants under the CSIS Act that can be incredibly intrusive."
Policing expert and Queen's University professor Christian Leuprecht said technological change is outpacing the legal framework, and politicians are often unwilling to step in and adjust policies to help it keep up.
"This is the sort of issue that requires politicians to sit down and say, 'OK, we have this technology, this is how we've decided you're allowed to use it,'" he said.
Leuprecht agreed there should be a high level of scrutiny on the types of technology police are using, particularly given the RCMP's power to arrest and detain.
"The Communication Security Establishment, this is a high-tech agency that is very well versed in how to use data and technology," Luprecht said. "Whereas you might say with the RCMP, that's not their primary bread and butter, so there's a much higher risk that the RCMP might make the wrong decision, draw the wrong inferences."
The committee has the opportunity to decide whether the current laws are sufficient to protect Canadians' privacy. It could decide the RCMP needs to submit annual reports for further transparency.
Typically, police use of surveillance technology is kept secret, Fraser said, and he would like to see a framework put in place so that new technology has to go through independent scrutiny.
"I have zero comfort in imagining what is the process currently adopted by law enforcement in Canada to determine the appropriateness of the use of certain technologies."
Brenda McPhail, the director of the Canadian Civil Liberties Association's privacy, technology and surveillance program, released a statement in late June asking a host of questions about how the technology is being used and why the privacy commissioner was not consulted on its deployment.
"What tools are being used, and who supplies them?" McPhail wrote. "Is it one of the many vendors of spyware known for selling such tools to authoritarian states who use it to target human rights defenders and journalists?"
Fraser said that is another important question for the committee to consider.
"If the police can remotely get into anybody's smartphone, that means that there's something defective with that smartphone that the police are exploiting and that bad guys can also exploit," he said.
The "ethical thing to do" in that case, Fraser said, is for police or spy agencies to report any such loopholes to smartphone makers.
"They're never going to do that unless they're told," he said.
Witnesses appearing during the scheduled two days of hearings include Public Safety Minister Marco Mendicino, the current federal privacy commissioner and his deputy, and RCMP officers who oversaw the use of spyware.
This report by The Canadian Press was first published Aug. 7, 2022.
Sarah Ritchie, The Canadian Press