#WithGlowingHearts thanks employers who support Reservists
#WithGlowingHearts thanks employers who support Reservists
As Canada works to overcome the pandemic challenges, #Reservists are being mobilized to assist. With many thanks to ‪#Employers who support them to do important work on behalf of us all. Employers also have access to tools for support such as "With Glowing Hearts" Reservist Support Program & CERP (Compensation for Employers of Reservist Program). When Employers support Reservists, they too serve our country. Thank you! @CFLCCA ‪#CAF.
Reservists play an integral role in the companies and organizations they work for outside of their military careers. Here are three interviews that were conducted in Edmonton in 2019. They showcase the way employers and reservists support each other. If you're an employer who is considering hiring a Reservist, these videos will provide some real world insights from both employers and reservists.
Here is an interview with Sean Pascek, Vice President with Prostar Energy/Well Service about the benefits his company has gained from employing reservist Master Corporal Wolfgang Brettner as their company's Safety Manager. Interview was conducted in summer of 2019
Meet Kevin MacLeod, interviewed here in his role as Managing Senior Principal of Stantec Geomatix and Captain Vikesh Malhi, a reservist and Project Manager with Stantec. Interview was conducted in summer of 2019.
Cory Stockley, Dispatch Manager with Tag Logistics and Master Warrant Officer Andrew Gordey discuss their relationship and the mutual benefits of having a reservist on staff.
About the Canadian Forces Liaison Council: The Canadian Forces Liaison Council (CFLC) is a national organization comprised of over 200 senior executives and community leaders within the private and public sectors who volunteer their time to encourage employer/educator support for the Reserve Force.
We work in partnership with the Department of National Defence to engage employers, educational institutions and other organizations to emphasise how valuable reserve service is to Canadian communities and the defence of Canada. The CFLC's objective is to raise awareness among organizations and show how they can benefit by employing reservists and take advantage of the special leadership and skills training reservists receive.
We aim to educate employers of the special skills that reservists have to enable them to fulfill their military obligations and attend training courses. To do this, the Council has worked with the Defence Team to develop and deliver a wide range of effective employer support programs such as ExecuTreks. Connecting to the business community, these programs inform, engage, educate, recognize and support employers and their reservist employees.
CFLC also delivers provincial and national awards programs to recognize employers and educational institutions who demonstrate, above and beyond, support of Reservists and the Canadian Reserve Force. The Reserves form a critical component of Canada's Defence Strategy – Strong, Secure, Engaged – and are prepared to answer the demand as our military is increasingly called to action.
WATCH: 'ExecuTrek' takes business leaders on a tour of Canada's largest military training event
Festival of Trees tickets are for sale now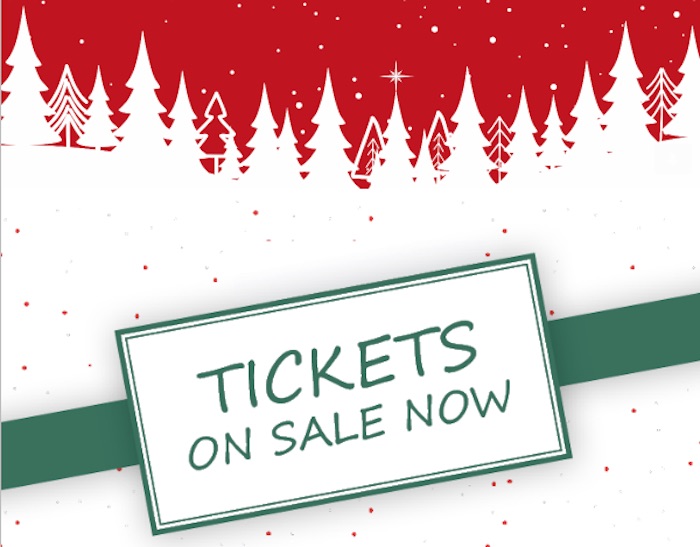 29th Annual Festival of Trees
It's time to experience the magic of Festival of Trees! Celebrate at Festival of Wines, be enchanted by Mistletoe Magic, and enjoy family fun at the all new Festival Pancake Breakfast.
For the last 28 years, Festival of Trees has raised funds for healthcare enhancements for the Red Deer Regional Hospital Centre and other health centres in Central Alberta.
2022: FUNDING THE INTENSIVE CARE AND CARDIAC CARE UNITS AT RED DEER REGIONAL HOSPITAL CENTRE.
As the only facility in Central Zone with Intensive Care and Coronary Care beds, Red Deer Hospital will be creating a permanent space for CCU and expanding its ICU beds by 8, for a total of 20 ICU beds. Our healthcare system needs more capacity, and this expansion is the first step in responding to the increased demand for high-quality care for patients in the ICU and CCU.
Cardiac enhancements and expansion of bed space have been a longstanding priority for our hospital, and Festival of Trees is thrilled to support the equipment needs in these new spaces by providing CPAP/BI-PAP machines, ultrasound systems, Glidescopes, and much more.
We're not just wines anymore!
Sample flavours from around the world. Local restaurants, fine wineries, craft beer brewers, and select distillers will all tempt you with some of their finest offerings.
Friday, November 25 | 7:00-11:00pm
Tickets $100 including gate admission | 18+
It has finally returned after a two-year absence! Get back to dining and dancing with your favourite girl with this magical evening of dinner and entertainment for fathers and daughters of all ages.
Daddies and daughters have been making this event a must-do Christmas tradition since 1998. This year we've got more fun and games than ever before.
Saturday, November 26 | 6:00-11:00pm
Tickets $125 including gate admission | All ages
NEW! Festival Pancake Breakfast
Grab a quick bite before you hit the Tree Room this year with a pancake breakfast for the whole family.
Pancakes, sausages, music, and a visit from Santa are all in store.
Sunday, November 27 | 10:00am-12:00pm
Tickets are $15 (13+), $10 (4-12), $5 (3 and under)
Includes gate admission | All ages
Tickets on sale! The Red Deer Kinsmen Dream Home Lottery is back for 2022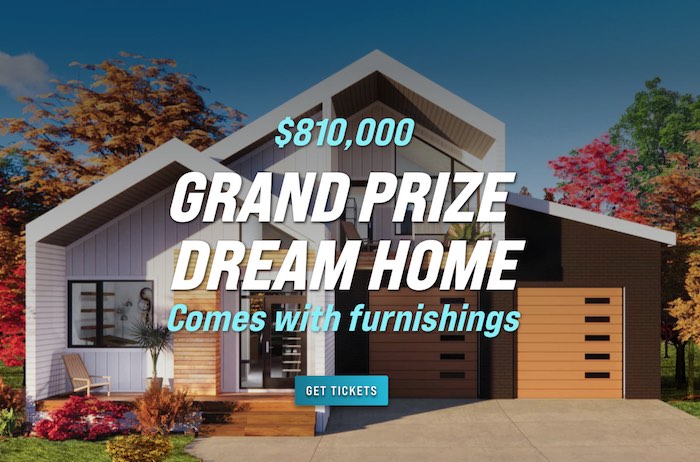 For 42 years, the Red Deer Kinsmen Dream Home Lottery has been raising funds for the Red Deer community. As a proud volunteer-based organization, all proceeds for the Lottery go to support local groups, programs and initiatives in Red Deer and surrounding areas. Albertans can once again help the Red Deer Kinsmen share the winning and make a local impact by supporting this important annual community event.
"The Dream Home Lottery is the cornerstone of the Red Deer Kinsmen's contribution to the community's greatest needs. Many of the new playgrounds and sporting facilities you see are funded completely or partially with funds raised by the Lottery" – Leonard Sisco, Lottery Chairperson.
This year's lottery is offering 117 amazing prizes valued at over $900,000. The Grand Prize Dream Home by Alair Homes is in the community of Timberlands
and is valued at $810,000, including furnishings. It features a Scandinavian modern style with vaulted ceilings, a private upstairs master retreat with its
own south-facing balcony, and 2 sizeable bedrooms on the main floor. To encourage supporters to buy their tickets early, there is a brand-new Buick Encore GX AWD OR $25,000 up for grabs as an Early Bird prize. The deadline to qualify for this additional Early Bird draw is December 29th
Other amazing prizes include vacations, epic experiences, home renovation packages, exercise equipment, and much, much more.
Tickets are $100 each, 5 for $150, 15 for $250 or the best chance to win package at 50 for $350.
Also back again this year is the ever-popular 50/50 Cash Raffle where one lucky ticket holder will take home half of the total ticket sales. Last year's winner took
home a whopping $157,395 in cash.
Tickets are $10 each, 10 for $25, 25 for $50 or 50 for $75.
Red Deer Kinsmen Dream Home Lottery License #575571 / 50/50 Cash Raffle License #575572
The final ticket deadline for both lotteries is February 2nd. The final draws will be held February 16, 2023.
Tickets can be purchased online at reddeerkinsmenlottery.com or by calling 1.833.511.3863.
2022 Red Deer Kinsmen Dream Home Lottery
• This is the 42nd year of the lottery and the 41st Dream Home. Support local and have a chance to win!
Prizes
EARLY BIRD PRIZE
• #1 – 2022 Encore GX AWD OR $25,000 CASH – Deadline: December 29, 2022
o Draw will take place on January 12, 2023, at Stride Management Corp. (12:00 pm)
**Only tickets purchased before 11:59 pm on Dec 29, 2021, will be eligible for the Early Bird
GRAND PRIZE DREAM HOME
The Viking by Alair Homes – 388 Timberlands Drive, community of Timberlands Red Deer, AB
• Valued at $810,000! With furnishings.
ADDITIONAL PRIZES
• 117 prizes worth over $900,000 to be won!
• Prizes include vacations, home renovations, epic experiences, exercise equipment, tech, cash, and so much more!
THE 50/50 CASH RAFFLE
• Win half of an ever-increasing jackpot!
• Tickets are easy to buy – 1 for $10, 10 for $25, 25 for $50 or 50 for $75. Purchasers are not required to purchase a ticket in the Red Deer Kinsmen Dream Home Lottery to purchase tickets in the 50/50 Cash Raffle lottery.
• For a list of charities that benefit from the 50/50 Cash Raffle, please visit reddeerkinsmen.com
Final Draw
• Ticket Cut-off is February 2, 2023 (11:59 pm)
• Final Draws will take place February 16, 2023 at Stride Management Corp. (11:00 am)
Red Deer Kinsmen Dream Home Lottery Licence #606030 / 50/50 Cash Lottery Licence #606031
TICKET PRICES
1 for $100 • 5 for $150 • 15 for $250 and our best value 50 for $350
**Minimum prize value is $100**
Cause
Since 1937 The Red Deer Kinsmen have helped support a multitude of local charities and initiatives in the Red Deer community and surrounding areas. The need is greater than ever this year. Proceeds raised from our generous supporters help improve the lives of thousands of in our community. Go to https://reddeerkinsmenlottery.com/cause/ for a full list of our partners.
Call Toll Free 1-833-511-3863
Order Online: reddeerkinsmenlottery.com