Why The News Is Fake, And Liberals Rely On Racism
Love him or hate him, President Trump has woken the masses to the truth that the news is often inaccurate, and occasionally blatantly false. When called out, reporters wail in their feeble response, "It was an honest mistake, and we retracted it!" The truth is, the news media have little interest in being accurate or unbiased, instead their goal is to procure ratings for the purpose of receiving advertising revenue. Profit is their master.
By analyzing data from Google and Youtube, we now know scientifically what we have always assumed anecdotally, "If it bleeds, it leads". Violence and catastrophe has always been the driving factor in editorial decision making. As a result, mildly unfortunate events are made to appear as if they are massive catastrophe's and in the absence of a convenient cataclysm, shocking events are occasionally staged. The news is not "reporting the facts", it's info-tainment. The news NEEDS you to be either outraged or terrified in order for you to tune in and consume the media. If you don't consume…then they don't have a business model. Keeping you angry and afraid is how they make money, which is why they will assassinate the character of anyone who dares to contradict their story line. They have to attack in order to survive.
State sponsored news such as RT, or the CBC are not any better. In addition to catering to their advertisers, they also have to appease the governments who fund them. If either Putin or Trudeau need help from their state run broadcasters, …they get it. Media CEO's know who butters their bread, and they know how to keep their high paid cushy jobs. If you're looking to the news for the truth, you're looking in the wrong place.
Mainstream media is dying. The information monopoly which provides the media with breath is being choked to death by the free flow of information on the internet. No longer do people rely on being force fed their information by those with questionable motives. Instead, we all have alternative sources available in abundance.
Podcasts, and independent news commentators have supplanted the paternalistic talking heads we are accustomed to seeing, anchoring the evening news. VIA the internet, sagely voices from the wilderness have found their way to the mountain tops to expound their wisdom to eager ears, which has the media backed into a corner and fighting for it's life.
And now for the rest of the headline…
Those with aligned goals tend to be friends. If I help you, and you help me…then our symbiotic relationship is something that we will both endeavor to protect at all costs. The media and leftest politicians coexist with such a relationship.
Leftist identity politics is a one-trick pony which relies on outrage for it's very existence. Their brand identity is steeped in the fight against racism and inequality. Though it has a noble face, this strategy wasn't born out of altruism. Liberal politicians recognized long ago that if they could be seen as avengers of civil rights, that they could win a lot of votes…and until recently, the strategy has worked quite well.
Racism in North America has been on a dramatic decline since the late 1980's. Racist jokes which were once acceptable to share around the campfire, or in the locker room are now received with shock and disdain…and rightly so. Could you imagine if the Brocket 99 Cassette tape was made today? The backlash would be immense, the creators would be publicly flogged, and the news would be covered globally. Racist parody is no longer tolerated, and minstrel shows are extinct. As society has progressed, leftist politicians have lost leverage. Now that racism has been largely eradicated…what possible strategy could the leftist parties possibly use to retain their power? Far left politicians NEED racism to be a problem so that they can be the hero's, so where there is a vacuum, they will find a way to fill it.
Bigotry, misogyny and homophobia are all unacceptable anymore, as they should be. This however has created a big problem for politicians whose entire political platforms have been branded as being the saviors of the oppressed, so as these issues became less prevalent, climate change has helped to fill the void. Once again, a valid issue is being used not because of a sense of environmental responsibility, but instead because there needs to be a boogeyman under the bed. But still, the cries of racism ring out across the land at the slightest provocation.
Of course racism is still an issue of sorts, but it's nothing like it was fifty years ago, and to pretend otherwise is a slap in the face to all those who have suffered through the horrors of it.
Racism is an issue today, because liberal politicians and the media need it to be a problem. Both fuel the flames of hatred and division, then blame conservatives as the propagators as is seen in example after example. Fortunately people are waking up to the fact that most news is nothing more than lefitst propaganda. #Blexit, and #walkaway are gaining steam, and the liberal grip on our society is starting to slip, which they find terrifying.
To fight back, riots have been encouraged, and even indirectly funded by the Democratic party, all in an attempt to destabilize society, and claw back their power and influence. There are no lengths they will not stoop to in order to regain control, and the media is largely in lock-step.
Before you decide to attend a protest, or throw a brick in a riot, ask yourself who it is that you are actually fighting for. Chances are, your fighting for the wrong people without knowing it.
Mark Meincke
403-463-4313
This article was originally published on June 26, 2020.
Buy the Home Seller's Bible by clicking HERE
Buy "Why not Me?" HERE
For more stories, visit Todayville Calgary.
Mangiapane nets 3-year deal, $17.4 million from Flames, avoids salary arbitrati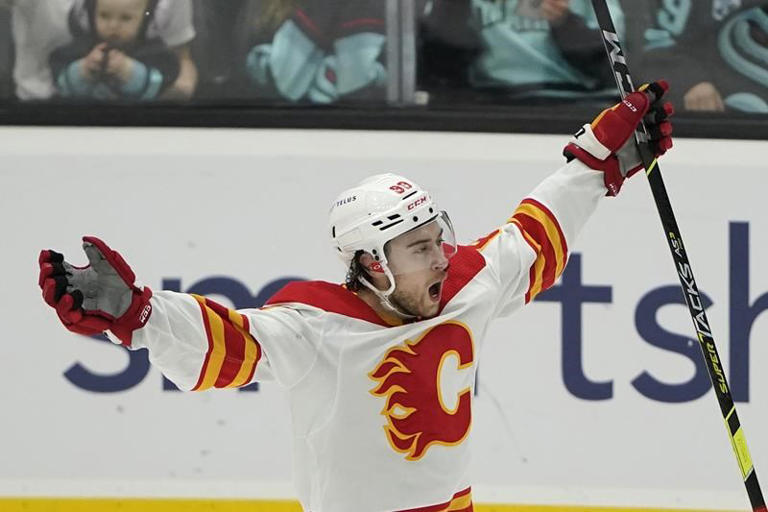 CALGARY — Andrew Mangiapane of the Calgary Flames was rewarded on Monday for setting career highs in goals, assists and points this past season.
The Flames signed the 26-year-old forward to a three-year contract worth $17.4 million.
Mangiapane set career highs in goals (35), assists (20) and points (55) during the 2021-22 NHL season. The winger, who played all 82 regular-season games, finished the season with the fourth-most goals on the Flames and tied for the sixth most road goals in the NHL with 23.
He had three goals and three assists in 12 Stanley Cup playoff games.
Selected by Calgary in the sixth round (No. 166) of the 2015 NHL Entry Draft, Mangiapane has 132 points (78 goals, 54 assists) in 260 regular-season games, and 12 points (six goals, six assists) in 27 playoff games.
Mangiapane was a restricted free agent and avoided a salary arbitration hearing scheduled for Friday.
This report by The Canadian Press was first published Aug. 2, 2022.
The Canadian Press
Sentencing arguments for Calgary man who ran down and killed his wife with U-Haul van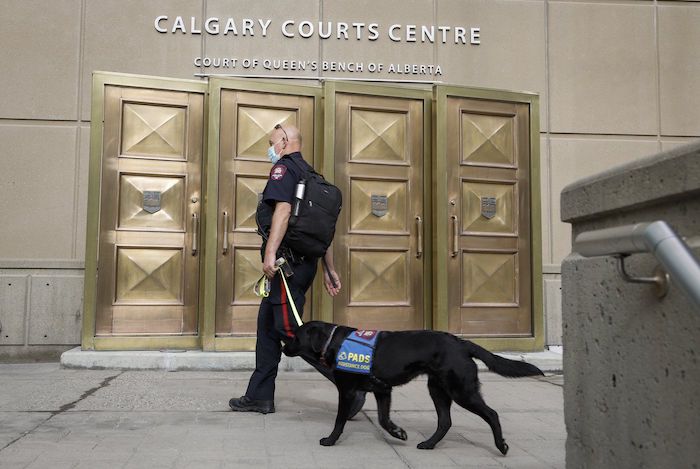 By Bill Graveland in Calgary
A Calgary judge reserved his decision Tuesday on a sentence for a man who deliberately drove over his wife with a U-Haul van during an argument and left her to die alone on a snow-covered street.
Ronald Candaele was convicted of second-degree murder a year ago in the February 2020 killing of Melissa Rae Blommaert.
Candaele already faces a life sentence but the Crown wants him kept in custody for 18 years before he's eligible for parole due to his long history of domestic violence.
"He was violent. He was unpredictable. He dismissed court orders put in place to separate him and Ms. Blommaert for her safety. The murder of Ms. Blommaert on Feb. 10, 2020, was not an isolated incident," said Crown prosecutor Robert Marquette.
"It was part of a long, terrible cycle of domestic violence which culminated in the offender committing the most heinous offence against Ms. Blommaert, taking her life."
Candaele and his wife had been arguing when she got out of the vehicle in the Bowness neighbourhood of northwest Calgary and her husband got behind the wheel.
As she stormed away, Candaele drove the U-Haul into his wife. After running her over, he turned around and drove past her as she lay dying in the street.
The couple had been evicted from their subsidized housing apartment earlier in the day.
Marquette said Candaele also tried to hide his role in her death. When he was first questioned by police, he denied being with his wife and told officers she was missing, had maybe been kidnapped or committed suicide.
Candaele's lawyer, Kim Ross, said his client should only have to serve the minimum of 10 years before being eligible for parole, saying the murder was not planned.
Ross said it happened at 4:10 a.m. and occurred in less than two minutes. He called the relationship a tumultuous one.
"This was a spontaneous, impulsive situation," Ross said. "Two minutes changed the lives of a great many people."
A victim impact statement from Monique Blommaert, the victim's cousin, was presented in court.
In it, she said she has been suffering from anxiety and depression and worries the victim's two children will eventually find out how she died.
"I still have a hard time believing that she's dead and talk to her as if she's still here," said the cousin. "I still can't believe that she was left to die alone in the street, run over and squished like nothing."
Justice Blair Nixon has set the sentencing date for Aug. 31 and asked Candaele if he wanted to address the court.
"I'm sorry about the things that have happened. It was out of my control. I never seen her. She wasn't in front of me at any moment in time," Candaele sobbed.
"I'm a truthful person, sir, but I never seen her. I feel like this isn't right. I maintain my innocence and I know God knows the truth. So does Melissa. So do I. I love her with all my heart and I always will."
This report by The Canadian Press was first published July 26, 2022.