Why Many Military Veterans Aren't Scared, Instead They Are Prepared
If you were to see Bigfoot strolling down your back alley, but were too stunned by the spectacle to get it on camera with your phone, you'd likely convince yourself that it never actually happened. If however, you did get it on camera, as did several of your neighbours, …you'd still likely dismiss the event as a hoax. Only if the Bigfoot tripped, broke it's leg, was captured, and the captors were fully transparent with their findings, would most people be able to accept that they actually did see a Sasquatch. When we have a new experience which contradicts our perception of reality, it's human nature to dismiss this experience. When the information is simply too much to process, …we just don't. Instead of processing the data, our mind tends to simply dismiss the information.
The mind will often dismiss uncomfortable information in one of four ways. Either it will:
Trivialize
Rationalize
Replace with comfortable information
Dismiss it entirely. (block/forget)
No matter how strong you believe your mind is, or how open minded you feel you are, we all have limitations on what we can, and can not accept as true. The first step for increasing your capacity for uncomfortable information, is the self awareness that you do in fact have limits. Once you acknowledge this fact, you will be more aware of where your limits are, and when your mind is holding you back from seeing a situation clearly and fully.
The COVID19 situation is changing rapidly. Every day we have information which is either changing, expanding, or brand new. The constant movement of the goalposts further agitates our minds because of the increasing lack of certainty. The Government has always resisted full transparency, but now is the time for them to throw off the shackles of their visceral instinct to make EVERY issue political, and instead just do what's right, and be 100% honest with us. The more honest the Government is with us right now, the less uncertainty we will feel. The more certainty we have, the more we will be able to prepare ourselves both mentally, and physically for what's coming.
False hope is just as bad, perhaps even worse than unnecessary fear. Either position can lead the mind to react with panic. Panic is the worst case scenario and each of us as individuals must take personal responsibility to not panic, or worse, spread panic. If you're asking yourself, "but how?", I'll now explain the title of this article.
When a Soldier arrives in a war zone for the first time, fear is a guarantee. No matter how extreme the situation however, after a few weeks the Soldier usually gets acclimatized, and becomes comfortable in a situation that most people would find completely overwhelming. This "acclimatization" process creates a permanent change in the Soldier. For the rest of that Soldiers life, they will be relatively un-flapped by future extreme circumstances.
Over the last 25 years I've experienced a ridiculous amount of emergency situations where I was "the guy" who responded, and took charge. From fatal car accidents, to homicide, destiny has repeatedly put me in situations where I responded with action, instead of freezing with fear. I have this ability because of the training and experiences from an entire generation ago. The mental ability to accept extreme situations just never leaves you.
Fast forward to today. The entire globe is now wrestling with a new, and scary reality. As a response, some people who are gripped by fear are panic buying toilet paper instead of food.
When emotion is high…rationale is low.
Military Veterans (especially if they have been deployed to a war zone) have been conditioned to respond to new situations by being able to improvise, adapt, and overcome. This is the mantra which all of us must adapt now during this pandemic. We are in a fluid situation which is changing rapidly. If you respond to a fluid situation with a static mindset, then you're going to struggle greatly.
Secondly, Military Veterans KNOW they are prepared, because they have followed an extensive "Kit List". The kit list is a checklist of items which have been issued. When you know you have all the required items, you know you are prepared and ready. For the rest of us, creating this list will also give you a sense of calm, and confidence that you are ready to handle whatever is ahead. Just make sure that toilet paper isn't the only item on your list, or you'll be in for a rude awakening.
Your list can include a personal economic plan. If you're out of work right now, what else could you be doing to earn an income? Now is the time to consider new options. Have a look at your pantry, and ensure you have an ample supply of the basic staples. Shop smarter, and with a fresh perspective on what is important, and what is not. Now is not the time for frivolities.
Lastly, remember to make time for fun family activities which have nothing to do with the current crisis. Connect, laugh, and enjoy each other for at least 30 minutes a day. Play a funny board game, or play some cards. Pull out the ball gloves, and play catch, or throw some horseshoes. Get off your screens, and stay connected with those you care about by safely interacting with them. Remember your self care, and take the time to recharge.
For more stories, visit Todayville Calgary
Canadian Press NewsAlert: Non-medical masks can keep people with COVID-19 from spreading it, Tam says
Mangiapane nets 3-year deal, $17.4 million from Flames, avoids salary arbitrati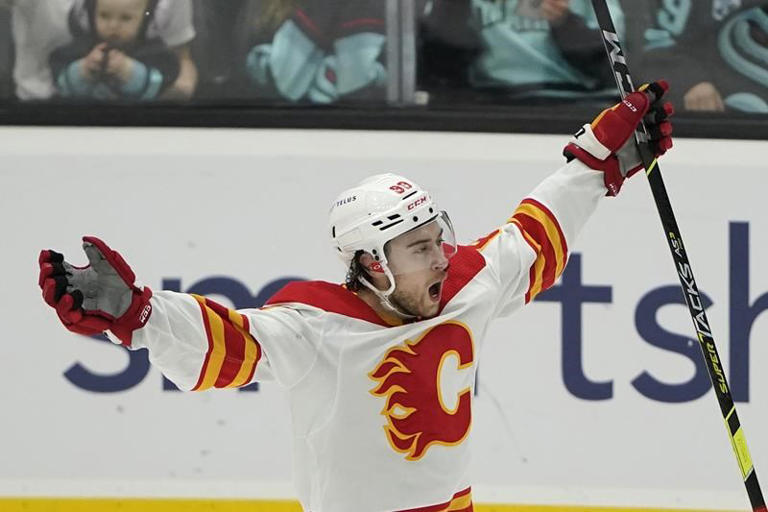 CALGARY — Andrew Mangiapane of the Calgary Flames was rewarded on Monday for setting career highs in goals, assists and points this past season.
The Flames signed the 26-year-old forward to a three-year contract worth $17.4 million.
Mangiapane set career highs in goals (35), assists (20) and points (55) during the 2021-22 NHL season. The winger, who played all 82 regular-season games, finished the season with the fourth-most goals on the Flames and tied for the sixth most road goals in the NHL with 23.
He had three goals and three assists in 12 Stanley Cup playoff games.
Selected by Calgary in the sixth round (No. 166) of the 2015 NHL Entry Draft, Mangiapane has 132 points (78 goals, 54 assists) in 260 regular-season games, and 12 points (six goals, six assists) in 27 playoff games.
Mangiapane was a restricted free agent and avoided a salary arbitration hearing scheduled for Friday.
This report by The Canadian Press was first published Aug. 2, 2022.
The Canadian Press
Sentencing arguments for Calgary man who ran down and killed his wife with U-Haul van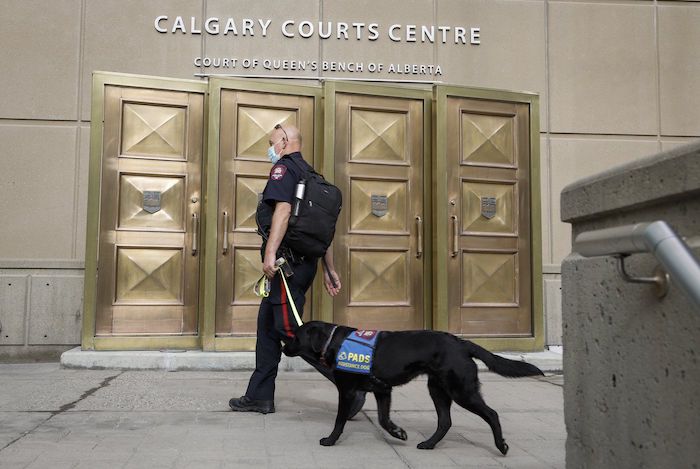 By Bill Graveland in Calgary
A Calgary judge reserved his decision Tuesday on a sentence for a man who deliberately drove over his wife with a U-Haul van during an argument and left her to die alone on a snow-covered street.
Ronald Candaele was convicted of second-degree murder a year ago in the February 2020 killing of Melissa Rae Blommaert.
Candaele already faces a life sentence but the Crown wants him kept in custody for 18 years before he's eligible for parole due to his long history of domestic violence.
"He was violent. He was unpredictable. He dismissed court orders put in place to separate him and Ms. Blommaert for her safety. The murder of Ms. Blommaert on Feb. 10, 2020, was not an isolated incident," said Crown prosecutor Robert Marquette.
"It was part of a long, terrible cycle of domestic violence which culminated in the offender committing the most heinous offence against Ms. Blommaert, taking her life."
Candaele and his wife had been arguing when she got out of the vehicle in the Bowness neighbourhood of northwest Calgary and her husband got behind the wheel.
As she stormed away, Candaele drove the U-Haul into his wife. After running her over, he turned around and drove past her as she lay dying in the street.
The couple had been evicted from their subsidized housing apartment earlier in the day.
Marquette said Candaele also tried to hide his role in her death. When he was first questioned by police, he denied being with his wife and told officers she was missing, had maybe been kidnapped or committed suicide.
Candaele's lawyer, Kim Ross, said his client should only have to serve the minimum of 10 years before being eligible for parole, saying the murder was not planned.
Ross said it happened at 4:10 a.m. and occurred in less than two minutes. He called the relationship a tumultuous one.
"This was a spontaneous, impulsive situation," Ross said. "Two minutes changed the lives of a great many people."
A victim impact statement from Monique Blommaert, the victim's cousin, was presented in court.
In it, she said she has been suffering from anxiety and depression and worries the victim's two children will eventually find out how she died.
"I still have a hard time believing that she's dead and talk to her as if she's still here," said the cousin. "I still can't believe that she was left to die alone in the street, run over and squished like nothing."
Justice Blair Nixon has set the sentencing date for Aug. 31 and asked Candaele if he wanted to address the court.
"I'm sorry about the things that have happened. It was out of my control. I never seen her. She wasn't in front of me at any moment in time," Candaele sobbed.
"I'm a truthful person, sir, but I never seen her. I feel like this isn't right. I maintain my innocence and I know God knows the truth. So does Melissa. So do I. I love her with all my heart and I always will."
This report by The Canadian Press was first published July 26, 2022.