Why Kanye West should not be President of the United States
The celebrity-to-politician transition that Donald Trump has been repeatedly criticized for during his time as President of the United States threatens to become a runaway train with Kanye West's outrageous bid for presidency.
Kanye West, influential rapper, fashion designer and father of four married to popular reality TV star Kim Kardashian, announced on July 4, 2020 via Twitter that he would be running for President of the United States.
West's recent announcement only adds to the rampant timeline of peculiar claims and outbursts made in recent years that appear to depict the stars touch and go relationship with reality. After being diagnosed with Bipolar Disorder in 2017, which he publicly revealed in 2018, the 43-year-old rapper turned fashion designer turned presidential candidate has become increasingly controversial.
After his famous interrupting incident with Taylor Swift at the 2009 MTV VMA Awards, Kanye has become increasingly known for being prone to public outbursts that spark significant debate. West received major political backlash in 2018 for publically endorsing Donald Trump, launching a number of political rants where his controversial comments on the history of African-American slavery lost him support from many in the rap community.
West's meltdown has left the public further divided on the legitimacy of his run for presidency, and what it means for the future of the country.
"The question is, what impact will he have on the election? In that context, it might not matter whether West is knowingly playing the spoiler, a man with a mental disorder being used as a patsy, or something else entirely – he is now on the ballot, and millions of voters will have Kanye Omari West as an option in November." – New York Intelligencer
The controversial leadership of the Trump Administration over the last four years, highlighted by Donald Trump's often outlandish behavior online and in the public eye, has contributed to the popular reality show type coverage of the United States Government. While the eccentric tweets and comments have been a source of ongoing public entertainment, it can be argued they have had the extremely negative impact of simplifying the originally elite position of the POTUS into that of a controversy driven public figure in a popularity contest. This notion becomes more apparent when contrasting the idea of the United States President, the democratic leader of one of the world's most powerful economic and military bodies, with rapper Kanye West.
An article by John Taggart discusses the Dangerous Allure of the Celebrity President, stating "a mix of charisma, media-savvy and anti-establishment airs" can help celebrities appeal to voters, while "increasingly blurred lines between entertainment and news have lowered barriers for celebrities to enter politics."
Although his success is highly unlikely, the dangerous precedent looming alongside Kanye's bid for the presidency is a rapid departure from legitimate political leadership in the United States in favor of popularity and publicity, positive or negative. Requirements for proper experience, as well as an understanding of international relations and the political, social and economic landscape of America will be replaced by capacity for dramatic impact and social controversy. "The rise of celebrity politicians is not a sign of the democratic field becoming more interesting or open," says Taggart, "The rise of such candidates is a sign of political decline of democracies."
In this reality, the institution of democracy is undermined by popularity contests, social influence and which outrageous celebrity lifestyle has the greatest car-crash effect on the public.
For more stories, visit Todayville Calgary.
From Cafe Owner to Political Activist at the heart of the Alberta Prosperity Project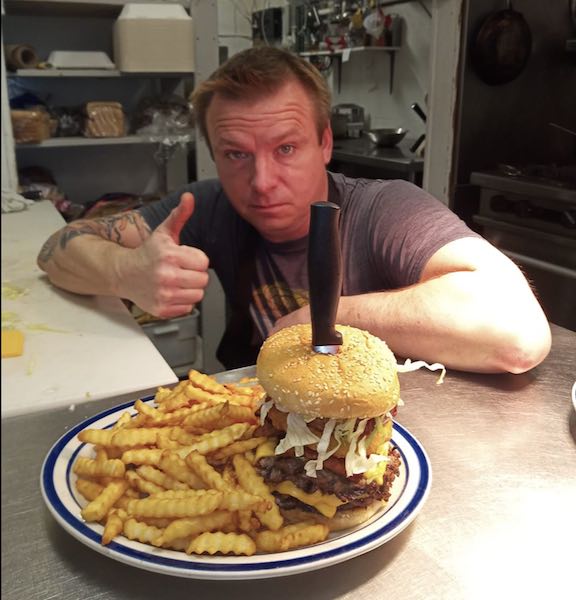 The COVID pandemic has turned Central Alberta Cafe Owner Chris Scott into nothing short of a lightning rod.
Many business owners grumbled and suffered through a couple years of mayhem due to wave after wave of COVID and the various restrictions affecting day to day operations. Where most business owners zigged, Scott, as they say… zagged.
Chances are you know something about his story as he's been in the news and seemingly on a never ending speaking tour ever since this all started.
You likely won't be surprised to know Chis Scott is still operating his cafe, still facing court charges, and heavily involved in trying to influence Alberta politicians.
No matter what side of this discussion you fall on, no matter what you think of the business owners, doctors, and religious leaders who stood in defiance of covid restrictions, this conversation will help you understand where those who have emerged as leaders of those who stood up to the health restrictions are putting their attention in the summer of 2022.
If you're interesting in learning more about the Alberta Prosperity Project.
If you're interested in WS Full Steam Ahead
Voting deadline looms in race to replace Jason Kenney as Alberta UCP leader, premier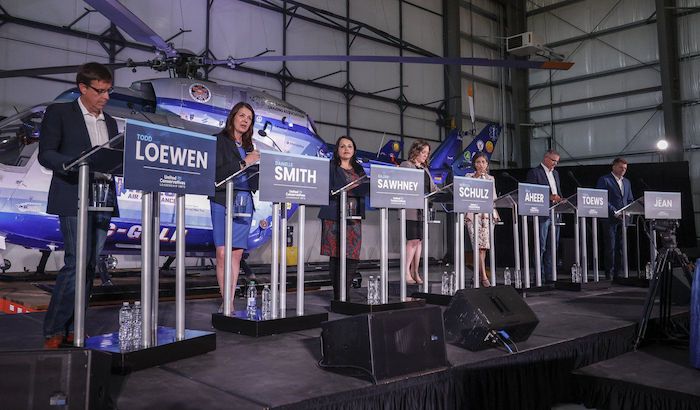 EDMONTON – It's deadline day to buy $10 Alberta United Conservative Party memberships to vote for the next leader and premier.
The party is accepting drop offs by 5 p.m. and online memberships until midnight.
The party will then go through the memberships and confirm information and expects to have the final tally ready in two weeks or so.
Seven candidates are on the ballot seeking to replace Premier Jason Kenney in the party's top job.
Kenney announced in May he was quitting after receiving a lukewarm 51 per cent support in a party leadership review.
The next key date in the race is the second debate, slated for Aug. 30 in Edmonton.
The candidates have been proposing a range of policy ideas from health care to education reform, but the focus of debate has been on how to leverage Alberta's relationship with the federal government to get a better deal in areas such as equalization.
This report by The Canadian Press was first published Aug. 12, 2022.