Volunteer Central Unveils New Website and Look
Volunteer Central, Red Deer and areas volunteer centre, has unveiled a new website and look!
The new website includes features like a Volunteer Directory, in which volunteers in the community can register to create their own volunteering profile to make it easier for organizations to find volunteers in accordance to their interest, skills and time commitment. Other features include real-time volunteering, event and nonprofit career opportunity postings for partner organizations.
Currently being featured on their site is their Virtual Volunteer Fair, done in collaboration with Shaw Spotlight, which highlights participating partner organizations and the work they do in our community. Visit www.volunteercentral.ca/virtual-volunteer-fair to learn more.
City negotiating with owner of property under consideration for new homeless shelter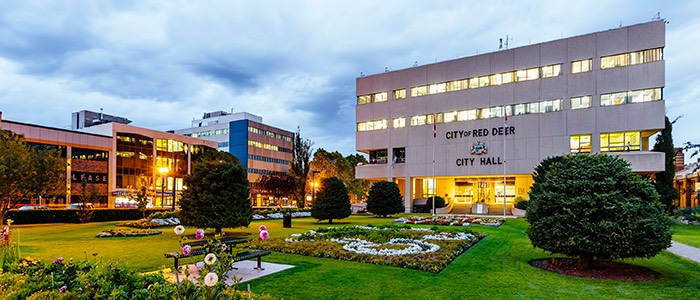 The following information is provided as an update related to the potential location for a future permanent shelter in Red Deer.
As you are likely already aware, The City of Red Deer continues to work with the Province of Alberta to site and plan for the development of a purpose-built integrated shelter in our community. This important work has been underway for many years, and our community is understandably frustrated that a location has not yet been identified, despite City Council's commitment and focused efforts.
RECENT MILESTONES:
May 9, 2023: A site was approved by Red Deer City Council to recommend to the Province of Alberta.
June 26, 2023: The Province provided formal support for the City Council recommended site.
September 2023: A Letter of Intent was signed between The City of Red Deer and property owner. This enables The City to negotiate and work with the landowner to determine the viability of the potential site. The letter also requires that confidentiality of the potential location be upheld.
After receiving support from the Province, City administration began exploring the provincially-supported site in more detail; this exploration is very preliminary as we work with the landowner to determine potential viability. With it being in the early in this process, The City is not prepared to disclose the location to protect the land negotiation process, any rezoning processes that might arise, and associated confidentiality per its agreement with a private landowner.
Selecting a future shelter site has been a difficult process in that we, at times, have had limited ability to share information with our community because of the nuances related to provincial and municipal roles and responsibilities for this project, private versus public land availability and negotiation, and our desire to engage the community and be as transparent as possible as we seek to find the right place for a shelter in our city.
While we know there is no one site that will alleviate concerns for those in the vicinity of a shelter, The City is working closely with the province to ensure a purpose-built space that will not only look different from what we have now but will meet the needs of everyone in our community, including businesses, citizens, and shelter users. This is a Province of Alberta project; however, The City of Red Deer is deeply invested in this work as we recognize the impact and importance for our community.
While we are not able to share specific information about the site currently being explored, we want people to know there are many steps in the process to build and develop a shelter site, which includes rezoning. A rezoning will require a public hearing component, giving the community further opportunities to have input if the currently recommended site proceeds.
Last week, City Council met to discuss next steps as they continue to work with the Province to find the right site. We want residents and citizens to know we are listening. We hear their concerns, and we will continue to listen, adjust, and share information that ensures we site a shelter that meets the needs of everyone in our community.
Renegades squad recognized for incredible season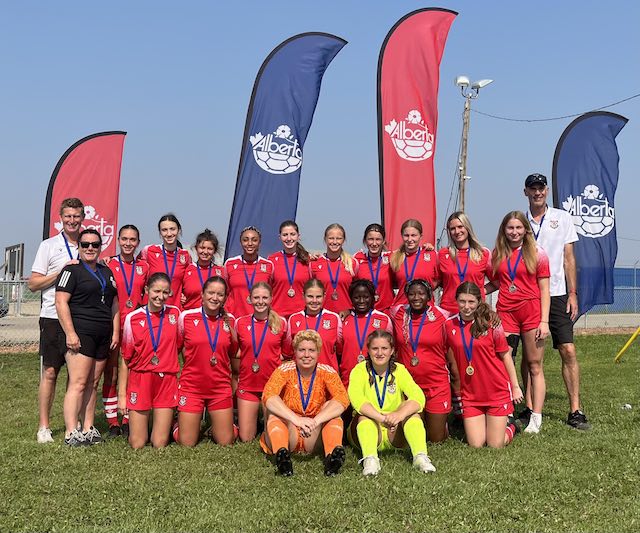 The Alberta Sport Development Centre – Central (ASDC-C) is pleased to announce that the ASDC-Central Athlete of the Month for September 2023 is the Red Deer Renegades 17UGirls Soccer team.
This past competitive season, the Renegades 17UG finished 2nd in the Alberta Soccer Tier 1 Provincial Championship in a notable and unique performance for the Renegades Soccer Club.
Additionally in the 2022-23 season, the team captured the Tier 1 Gold Medal in the Fall 2022 Caledonia Cup; the Silver Medal in the 2023 Tier 1 EMSA Indoor League; the Gold Medal in the 2023 BTB Spring Cup; the Bronze Medal in the 2023 Tier 1 EMSA Outdoor League. Further the team travelled and competed at the 2023 Southern California Del Sol PDT in Phoenix, and the 2023 Premier International Cup in Vancouver.
Team Roster
Jaymin Ball, Ava Balon, Amanda Beasley, Arden Berry, Bryce Hanusich, Jenna Jennings, Emma Larochelle, McKenna Leslie, Olivia Lundell, Emma Lundell, Jaeda Marquart, Isabella Pritchard, Kylie Ross, Hallie Ross, Fati Sesay, Brielle Simonot, Kennedy VanArragon, Jaidin Wiebe,
Coaching Staff
John Leslie, John Beasley, Kristen Leslie, Ajdin Sarcevic
Technical Staff
Ado Sarcevic, Esad Elkaz, Steve Fullerton
It is clear to the Red Deer soccer community that the athletes, staff, and families of the 17UG Renegades will continue their successes into their futures as they have shown an outstanding commitment to their sport and their development. In fact, seven (7) players from the team have already signed scholarship offers with the RDP Queens Soccer team beginning in the 2024-25 ACAC/CCAA season.
ASDC-Central thanks Tom Bast Sports for celebrating the ASDC-Central Athlete of the Month recipients by the provision of commemorative apparel for each recipient.
ADSC-Central Athlete of the Month – Renegades 17UG Soccer