Vaccine Coercion: But Everyone Wears The Ribbon!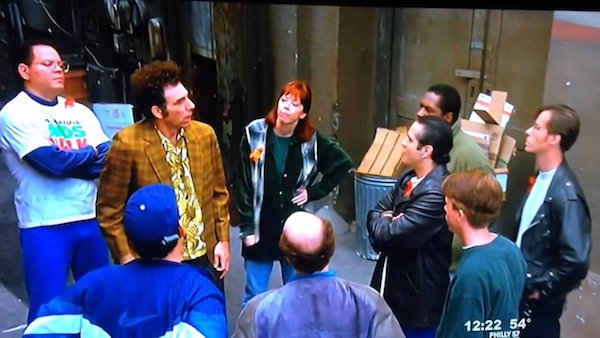 "Despite being double vaccinated, wearing a mask, and taking all the precautions I could… I tested positive for COVID. I don't have any symptoms, but am staying in until I get the green light from the Docs. I will be ready to go for @49ers on 9/12 @Lions @NFL ." Barry Sanders greatest NFL running back ever
"Maple Leaf Sports and Entertainment (MLSE) has announced they will require proof of vaccination or a negative COVID-19 test result in order to enter any of their arenas, stadiums or restaurants." https://www.si.com/nba/raptors/news/toronto-raptors-covid19-vaccine-test-scotiabank-arena-mandate-mlse
From the bureau of WTF?: You can take the juice, wear the mask, not really feel sick— but still test positive for Covid-19? Barry Sanders is sadly unique. Yet the company owning the Raptors, Maple Leafs, Toronto FC etc (and now the Blue Jays) won't let you in their building if you don't show that you've taken the same jab?
Anyone reading these stories two years ago would have been shocked to learn that Sanders' story doesn't disqualify the overreach by MLSE. Or that Sanders' story doesn't at least lend some credibility to people with doubts about the various vaccines being pumped into people on pain of social ostracization.
But to today's vaccine virtue squad, it's more important to stigmatize people than to develop a coherent response to Covid, its origins and treatments (other than vaccines) to stop this social catastrophe. Wear the ribbon!
Pop quiz: Have you seen anyone in leadership— from PM to local doctors— come out and talk about preventive steps to avoid the worst of #COVID19? Lose weight. Be exercising outdoors. Take vitamin D3. Consult about early treatment cocktail options. Me neither. Instead it's all death, lockdown and gagging with masks as if you can eradicate a virus.
People in 2019 would also be shocked to learn that this draconian banning of fellow citizens comes when the seven-day moving average of deaths from Covid in Canada the past month is in single digits per day. Saturday there was just one death reported— in a nation of 36 million. (Sunday there were 2) Heads to the bunkers, everyone! Variants are a-coming.
In addition 1.4 million Canadians who caught the virus and recovered have antibodies as strong— or stronger— than the vaccines. Millions more have immunity from exposure and don't know it because we don't test for antibodies. Only the PCR's random strands of virus that can neither make us sick nor be transmitted. But we insist they need to "wear the ribbon".
Yes, yes… the vaunted PCR cases are exploding again. (For how worthless they are read here and here and here .) After shutting down the hospitals and clinics in 2020 the system is now overflowing with Covid and many other urgent patients. You can lie on a gurney for three days to get a room. (When two people die of Covid in a day in Canada.)
Politicians are reaching for hyperbole to distract from the utter mess they've fashioned. They call those rejecting the same vaccine that Barry Sanders received social pariahs, death-bringers, a menace to the healthcare system. Note that in all this blame game no Panic Porn purveyor has thought to bring similar sanctions against others who are wilfully putting healthcare in peril. Morbidly obese COVID-19 patients are 60 percent more likely to die or require intubation, compared with people of normal weight. In many cases their condition is a lifestyle choice.
You going to deny them services and freedom of movement till they lose weight? I mean, they're a drag on health system, right? Smokers too. Why not a passport to stigmatize smokers and drug abusers? Or people with hepatitis, herpes, STDs, AIDS and a raft of other infectious conditions that the healthcare system treats no-questions-asked? Why not a passport for mental patients? They all cost healthcare a fortune.
Why stigmatize only non-vaxxers who've seen the Barry Sanders story and gone, "Hmm?" Because sweeping up the obese and people with co-morbidities would involve sweeping up friends of the Church Ladies. That might stigmatize their pals who can't get control one or many conditions, diseases or habits. Can't have that. Better target people we don't know.
Plus, snitching on the skeptical allows those in control to pretend their policies still have a shred of credibility left. Passports and banning are about erasing the failed WHO/ CDC/ HealthCanada promises of the past.
Nothing to worry about

15 days to flatten curve w/ lockdown

Masks, hand sanitizers mandatory

6-foot distance mandatory

PCR tests/ tracing will find the virus

Defeat Trump

More lockdowns.

Vaccine will stop virus

2 Vaccines will stop virus

2 Vaccines w/ mask will stop virus

First booster 8 months later will stop virus

Vaccine passport option

Vaccine passport mandatory

Snitch on your neighbours

Lockdowns again
All of which citizens complied with, sacrificing family life, career and mental stress to make their wish list come true. But now, thanks to the Barry Sanders and others, the gullible are saying the PM who called an election in the midst if this has no vaccine clothes. That makes them subversives who need to be punished.
So go all-out against the people who defy authority. Who question your brilliance and insight. They must be denied their rights to satisfy our cloying fear that the virus might strike us in our prime (although this never occurred to you in previous pandemics) . So if you are unvaccinated, you will soon not be able to:
Have a federal job
Be employed in a federally regulated industry
Travel by plane or train
Go to a restaurant or bar
Go to the gym
Go to a concert or sports event
The scolds have a ready answer for all this overreach. As one Twitter voice said, "I'm good with that list. But then, I believe that your "freedom" stops when you can infect me, old people, children who can't get vaccinated yet, and immunocompromised. #VaccinesSaveLives "
You see. My freedom extends to the world. Yours is killing people. It's all about me in my masked, locked-down safe space. Believing masks work (Not really ). Believing vaccines are the solution. Believing my neighbour is a quasi-killer. Believing children are spreaders. Believing Theresa Tam and the provincial health poobahs. Slopping up the agitprop of CBC and the Toronto Star as truth. Barry Sanders? Who he?
The election of a Conservative government might apply a gentle tap on the brakes, but Erin O'Toole still loves him some Ottawa approval. So expect him to go the route of Doug Ford and Jason Kenney, not Ron DeSantis, if he's elected. Wetting himself at his own shadow if CBC hammers him.
The real question, one we've asked since April of 2022, is how does this all end ? Does it end? With the flu season coming in about six weeks are we about to do hourly play-by-play on another virus— something we never did before Covid-19? Scare the bejabbers out of everyone again? Extrapolate every full ICU into a national crisis? Promote unicorn cases into coming trends? Urge masks, lockdowns and vaccines for all?
It would appear hard for the people in government, media and healthcare now proposing fatwas on the vaccine skeptical to take a backward step. Their power over the sheeple has been reinforced. Why give it up? Those who submitted willingly since April 2020 will soon discover that reining in their betters is about as difficult as tackling Barry Sanders in the open field.
Bruce Dowbiggin @dowbboy is the editor of Not The Public Broadcaster (http://www.notthepublicbroadcaster.com). The best-selling author of Cap In Hand is also a regular contributor to Sirius XM Canada Talks Ch. 167. A two-time winner of the Gemini Award as Canada's top television sports broadcaster, his new book Personal Account with Tony Comper is now available on http://brucedowbigginbooks.ca/book-personalaccount.aspx
CTV: Thanks For Everything, Lisa. Not Really. Just Leave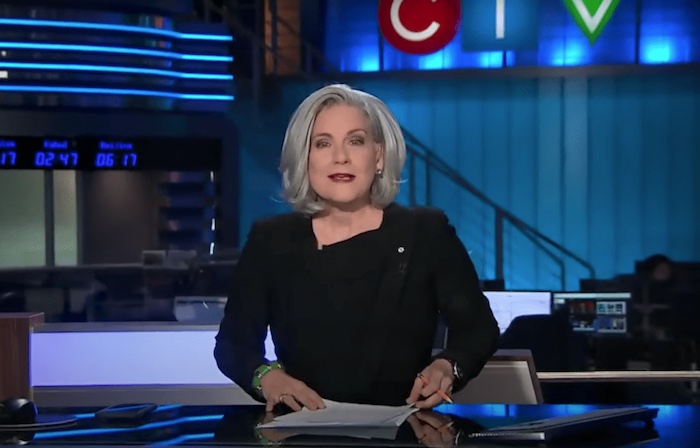 Sign up today for Not The Public Broadcaster newsletters. Hot takes/ cool slants on sports and current affairs. Have the latest columns delivered to your mail box. Tell your friends to join, too. Always provocative, always independent.
In 2015, actress Amy Schumer did a skit that lampooned women aging in Hollywood. In it Schumer comes upon Julia Louis-Dreyfus, Patricia Arquette and Tina Fey having a picnic in the woods. Schumer discovers that they're celebrating Louis-Deyfus' last day as a "f-able" actress in Hollywood.
It's that momentous occasion when Hollywood decides "you're not believably f–kable anymore," explains Louis-Dreyfus. "You know how Sally Field was Tom Hanks' love interest in Punchline, and then, like 20 minutes later, she was his mom in Forrest Gump?" Fey says. Signs of being "un-f-able" any longer are arriving on-set to find that your wardrobe is just a bunch of long sweaters. Or — the clincher — auditioning for Mrs. Claus.
Lisa LaFlamme knows that feeling. She got the long sweaters six weeks ago. The award-winning 58-year-old went from the top news reader at CTV News to "the woman who preceded Omar Sachedina" in about 20 minutes. Worse, the CTV heavy thinkers informed her to keep it under her hat for about six weeks.
No Lloyd Robertson adios. No Craig Oliver long goodbye. Just, don't let the studio door hit you on the way out. Nice. As double standards go this was a brutal.
Rumours abound as to why the CTV News chiefs and their Bell bosses made the move against the highly rated bingo caller. Likely they looked at demographics. Saw Lisa was boffo with Boomers, but Gen X and Millennials didn't know her from Sally Field. Then she let her hair go grey. Worse, she was an unrepentantly white birthing person.
Bell is headed more in the direction of black TSN sportscaster Kayla Grey, who turns to social media to confess she's "fearful" reporting stories about this week's World Men's Junior Hockey Championships. Kayla's worried doing her job objectively will bring her scorn . "I feel icky and gross," she laments, her heart breaking with each "he shoots, he scores" she's forced to utter. You can't make this stuff up.
So hellllo, Omar. Who may not be well known beyond family and friends, but at least he's not white, icky or gross. And so CTV went ESG to fix a problem they don't have. The Globe & Mail reported that "CTV National News ratings have fallen slightly this year on a month-over-month basis, from numbers consistently over one million viewers from January through March, to average minute audiences above 900,000 throughout April, and above 800,000 from May through early August." But they crush CBC.
Cruel firings are not unknown in broadcasting. Anyone in the business long enough has a horror story about a frog-march with the box of possessions at 9:30 A.M.— escorted by security. It was just thought that someone with LaFlamme's pedigree would at least get a consolation prize and a lunch. Guess not.
It was also believed that, being a good liberal woman, LaFlamme had also built up enough Woke credits to avoid the Paths of Glory ending. But as we wrote after the death of Ruth Bader Ginsburg in September of 2020, white liberal women are discovering that all their loyalty to Justin Trudeau and Hillary Clinton has only bought them a bitter cup of regret and dissatisfaction.
"How did this dissatisfaction occur? The second wave of feminists made common cause with the diversity left-wing, meaning victimhood first, last and always. So the movement went from the joys of bra-burning, sexual freedom and a hedonistic script to the tedious chore of finding oppression in every corner of their personal and professional lives. (See: Anita Hill)
They found disappointment in men's cavalier response to their new sexual liberation— epitomized by Donald Trump's "grab them by the pussy" and Bill Clinton's libertine hooks-ups. Available women found themselves disposable women in the free-for-all of sexual freedom. In changing the standard sexual permission from No to Yes, it told men that a woman now had to explain why she was not obliging when sex was in the offing.
Free abortion meant no lingering responsibility for men. If you believe Christine Blasey Ford, it left women broken 30 years later. As Erica Jong defined it— the zipless fuck.
Author Heather Mac Donald describes in her book The Diversity Delusion how women have now, in response, retreated from the hedonistic Sex In The City of the 1970s and 80s to Victorian standards for ceding sexual permission to men. "Liberated" feminists are now assigning men all the responsibility— and hence blame— for any sexual encounters gone wrong. "So get drunk, spend the night with a stranger, have a relationship end badly— none of it is the fault of the "modern" woman.," writes Mac Donald.
That abdication of women's responsibility, says author Camille Paglia, extends to the politics of the office. "What troubles me about the 'hostile workplace' category of sexual harassment policy is that women are being returned to their former status of delicate flowers who must be protected from assault by male lechers." writes Paglia. "Women infantilize themselves when they cede responsibility for sexual encounters to men or after-the-fact grievance committees".
Worse, having joined Team Victim, women have discovered that while they may gain equality with men, they have been placed miles behind other grievance groups in the Woke hit parade. While a women must, in Hillary Clinton's words, always be believed in any "he said/ she said", this blanket exemption does not apply when a white women is in conflict with many other political flavours of the day. In the wrong equation even devoted feminists can find themselves accused of white privilege or cultural appropriation.
And, if you're a conservative woman, you're placed at the back on virtually every pecking order in the political sphere. So, as Justice Ruth Bader Ginsburg's accomplishments are lionized it will be measured against the impact on women who've allowed the radical wing of feminism to make them more like Margaret Atwood's Handmaid's Tale than Helen Reddy's I Am Woman."
So far, 4.3 million people watched LaFlamme's online goodbye. Maybe that will bring her comfort— even if it doesn't bring back her job.
Bruce Dowbiggin @dowbboy is the editor of Not The Public Broadcaster (http://www.notthepublicbroadcaster.com). A two-time winner of the Gemini Award as Canada's top television sports broadcaster, he's a regular contributor to Sirius XM Canada Talks Ch. 167. Inexact Science: The Six Most Compelling Draft YearsIn NHL History, , his new book with his son Evan, was voted the eighth best professional hockey book of by bookauthority.org . His 2004 book Money Players was voted seventh best, and is available via http://brucedowbigginbooks.ca/book-personalaccount.aspx
Find This Beautiful? It Probably Depends On How You Vote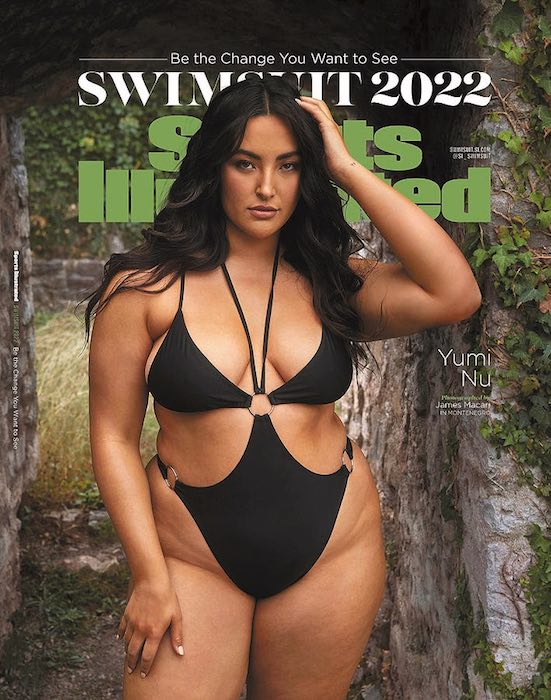 Sign up today for Not The Public Broadcaster newsletters. Hot takes/ cool slants on sports and current affairs. Have the latest columns delivered to your mail box. Tell your friends to join, too. Always provocative, always independent.
Today's children are 30% less aerobically fit than their parents were at their age, a new study (has) found. The study points to climate change and rising temperatures adversely affecting childhood obesity, as children spend less time exercising outdoors.— CBS News
Nice that CBS cares about obesity. Predicably, they tie it to their pet obsession of climate change. Just another indication that even when something deserves attention it must be tortured beyond all logic by the credentialed cliques.
For proof how far this can go look only to Friday's release by the U.S. Center For Disease Control that announced— Jumpin' Jehosaphat!—non-vaccinated people should have the same protocols as vaccinated people. Kids can stay in classes after being exposed to the virus. And screening is no longer necessary for this without symptoms.
The admission that non-vaxxed are not the scourge of society or students not a vector for infection would have had you fired from your job by Justin Trudeau or banned from social media giants just a year ago. Today? Meh. Those waiting for apologies or getting their job back had better get a chair. Could be a while.
But social stigmatizing of the unclean has become routine in the age of 21 genders and travel bans. Debunking centuries of Judea-Christian learning and tradition is a party game for the Stephen Colbert set. (Remember when comedians made jokes, not lists of those to be cast into hell?)
Which brings us back to obesity. In May we noted that, far from it being a problem, it was now body affirming when practiced by the correct people. Even if obese people constituted the largest risk group for Covid-19.
"The notion of what constitutes a beautiful body is in the news again as Sports Illustrated featured plus-sized model Yumi Nu on the cover of its annual swimsuit edition. The swimsuit edition is the annual display of beautiful female bodies that traditionally sent nuns and librarians into a censorship fury worthy of Twitter. (And found its way between the mattresses of teenaged boys.)
In what is clearly Woke symbolism, Time Warner's magazine is attempting to placate another stigmatized group— plus-sized women— by displaying Nu in all her rounded beauty. "See, it's normal to be wearing XXX-sized clothing" is the message.
Canadian author/ psychologist Dr. Jordan Peterson spoke for those not amused by SI's project: "Sorry. Not beautiful. And no amount of authoritarian tolerance is going to change that. It's a conscious progressive attempt to manipulate & retool the notion of beauty, reliant on the idiot philosophy that such preferences are learned & properly changed by those who know better."
But there was a cascade of approval for SI's choice, recognizing that beauty is in the eye of the beholder. Many found Nu stunning and sexy. Feminists applauded her acceptance of bodaciousness. Fair enough.
Two quibbles. One small and the other massive. First— this will be lost on feminists— the SI Swimsuit edition was created in the 1960s to defeat a stereotype that fit sportswomen were tomboys, unattractive and vaguely butch. In their own way, the early SI models destroyed those stereotypes. They convinced women that muscles aren't a bringdown.
The more significant point— lost on SI and Time Warner— is that the time of Covid, with its choked hospitals and healthcare system, is hardly the moment to celebrate people who exceed their body-fat index. In fact it might be described as a reckless message that allows people with hereditary or cultural vulnerability to diabetes, stroke and heart attacks to put off weight reduction.
As we wrote last October, obesity is the silent killer of millions infected with the virus. But one buried by governments, media and health authorities who decided to make vaccine-resisters the real villain of the piece.
"Friends and neighbours we have thought otherwise sane are now seriously demanding that unvaccinated people be sent to the back of the line for health care till all the vaccinated people are satisfied. This triage is equal measures of fear, spite and blithering ignorance of the facts of single-payer health.
Take this example: one of the factors established very early in the pandemic was the vulnerability of obese and morbidly obese— especially in the elderly. The AMA reports, "The vast majority—78%—of U.S. patients hospitalized with COVID-19 were overweight or had obesity. The numbers for intensive care, invasive mechanical ventilation and death were nearly the same."
According to the CDC, 42.4 percent of U.S. adults have obesity. While some are obese for genetic or disease-related reasons, the vast proportion of the obesity is lifestyle induced. The World Obesity Federation has shown that death rates from COVID-19 have been 10 times higher in countries where more than half of the population is overweight.
Yet there is no call from the media and its acolytes to punish the obese for clogging the healthcare system. No demand they be put to the back of the line. Why? Because it doesn't suit the narrative of right-wing extremism the way that non-vaxxers do. Too many allies of Woke land— in and out of politics— would be shoved down the line if fat were targeted.
University of Oxford researchers found, "Excess weight is a modifiable risk factor, and investment in the treatment of overweight and obesity and long-term preventive strategies could help reduce the severity of COVID-19 disease."
Yet when was the last time you heard Justin Trudeau or president Joe Biden suggest dropping weight to lessen the burden on healthcare? The last time would be the first time, as they have been mute on lifestyle adaptions to clear the ICUs.
It goes the same for smokers, drinkers, drug abusers and more who— under Canada's healthcare rules— receive the same treatment in emergency rooms as do those who live clean. According to the howler monkeys of vaccine enforcement only non-vaxxers should be culled from the herd for flooding ICUs."
It's not the first time that Wokedom has stifled information contrary to their societal control. It won't be the last. In the battle of the bulge it's not a fashion statement. It's a matter of life and death. It's also a matter of saving the healthcare system."
Bruce Dowbiggin @dowbboy is the editor of Not The Public Broadcaster (http://www.notthepublicbroadcaster.com). A two-time winner of the Gemini Award as Canada's top television sports broadcaster, he's a regular contributor to Sirius XM Canada Talks Ch. 167. Inexact Science: The Six Most Compelling Draft YearsIn NHL History, , his new book with his son Evan, was voted the eighth best professional hockey book of by bookauthority.org . His 2004 book Money Players was voted seventh best, and is available via http://brucedowbigginbooks.ca/book-personalaccount.aspx