Tale Of The Tape: Jerry Vs. Erin As Unifor Fights To Protect Media Slush Funds

After calling the federal election, Justin Trudeau says Canadians need to "counter the 'she-cession' and turn it into a 'she-covery'."
The writ has dropped and Canadians now have the head-to-head matchup they've wanted. Conservative Party of Canada leader Erin O'Toole versus Jerry Dias, president of Unifor, Canada's largest private union that includes everything from auto workers to TV workers.
Oh, you thought we were going to say the matchup between O'Toole and Justin Trudeau, the sitting prime minister of this frozen shore? That's what the Racing Form says, no?
Certainly Trudeau is the nominal figure flogging for votes. But with Gerry Butts now a pom-pom boy on the sidelines Trudeau's most influential and powerful ally is Dias, who heads the merger of the Canadian Auto Workers (CAW) and Communications, Energy and Paperworkers unions— a rabble 310,000 strong.
In the past Dias would have been safely in the camp of the NDP, the traditional home for labour in Canada. But since Jagmeet Singh turned the NDP into the Bernie Sanders Debate Club, a collection of fatuous socialists and Naomi Klein feminists, the NDP has no natural political home for Dias' traditional hardball labour tactics.
Dias is unapologetic about his union's desire to crush Conservatives of every stripe in Canada, describing himself as the "worst nightmare" of CPC leaders. Think Jean-Claude Parrot, the firebrand radical who used the Canadian Postal Workers Association as a cudgel to torture Canadians in the pre-digital world.
The union's recent ad showing a rusted, decrepit pickup truck with O'Toole's name covering Stephen Harper's is a nasty piece of agitprop (made ridiculous because the disintegrating pickup is an American brand like the ones his auto members construct). "Canadian voters won't be fooled by a new name on the bumper," it promises while labelling the Tories as tools of big business and the filthy oil lobby. (Clearly he hasn't checked Skippy's dance card lately)
Unlike Parrot in the 60s and 70s Dias has the media oomf to effect the change he wants for the TV, radio and print journalists in Canada under Unifor's banner. (CBC journos are represented by a separate but no less Woke union devoted to protecting its billion-dollar budget supplied by Trudeau.)
While the CBC union kept its bias in-house in 2019 , Dias made no bones about using his medias might to get his puppet Justin Trudeau elected. Anyone expecting "balanced" Unifor journalists to go hard on Trudeau's many failings (moral and ethical) was in for a shock. There was lots of dystopian Stephen Harper hyperbole about Tories enacting Handmaid's Tale servitude on women and Simon Legree working conditions on the middle class. But calls for Trudeau bashing to quit? Get real.
Sadly for Trudeau and Dias it wasn't enough to prevent the Liberals from losing their majority, and they have been forced to placate Singh and the self-destructing Greens to stay in power. They've complied, helping Trudeau escape a multitude of patronage, corruption, sexual assault, racial appropriation and Covid ineptitude. When that got too tight, he prorogued Parliament to still the baying hounds.
Happily for Dias in the wake of the minority, Trudeau's Heritage Ministry has rewarded the yeoman service of Unifor's journalists' "resistance" in creating a slush fund for media outlets crying poor in Canada. Over $600 million was set aside over the five years for tax credits and other incentives aimed at propping up "struggling" news outlets. (This is addition to the approximate $1.5 billion shovelled into CBC/ Radio Canada to help it big-foot the digital news market in Canada by outspending private outlets.) Trudeau then appointed Unifor as one of eight groups who will help decide which media outlets will qualify for a government handout to journalistic outfits. The happy recipients of this baksheesh rarely explained why they were "struggling", only that they deserved lotsa' dough to ward off FOX News coming to Canada to do something something something.
Now, reports say that another payoff has been parcelled off to local journalists as the election takes off. Canadian Heritage was also refusing to disclose which media companies were awarded $61 million in subsidies billed as "emergency relief" during the COVID-19 pandemic.
There have been mild plaints of concern from some. The head of the Canadian Association of Journalists, Karyn Pugliese, noted in 2019, "You have people who are dead set against the government giving any kind of money to media." But then she added, "We've got some people who feel that something is necessary, because it's important to keep news going." Translation: Like Buckley's, we take it but we hate the taste. Right.
The optics are clear. The union for journalists at major media outlets is partisan. How is one supposed to think they can hold Unifor's opinions yet deliver honest, balanced coverage to Canadians during an election? It's a bind previous generations strove mightily to avoid. This tranche of journos seems impervious to the mess they've made of their credibility.
With so much lucre being spread around, Erin O'Toole certainly has his doubts about their objectivity. He announced this past week that, as part of a Conservative government, he would eliminate the pork currently being fed to media. While keeping Radio Canada and CBC Radio, he'd cut all funding to CBC's English-language digital operations, slash the English TV budget by 50 per cent, and aim to privatize the English TV operation by the end of his first mandate in government.
"The world of broadcast media has changed dramatically, but our public broadcaster is stuck in the past," O'Toole said in the video. He indicated he'd also eliminate the special top-up payments to the companies that employ Unifor members.That puts the ball in Dias' corner. How hard should he go in protecting the perks of Canada's fading media interests? He serves as a useful foil to Trudeau, whose word salads and pontifications have grown increasingly banal to voters. With his pit-bull attacking style he can savage newcomer O'Toole in the harshest terms (although the CPC ads with Trudeau as a Willy Wonka character in a dress singing for a majority were venomous, too).
But Dias is already facing a public that believes the government should be fighting Covid-19 and economic issues, not each other. Push his members' biases too hard— as Trudeau is doing— and he risks losing a great deal of an electorate sour on media's performance over Covid, the border, Afghanistan, WE Charity, climate reset and much more.
As the cocky Nova Scotia Liberals learned this week in blowing a big lead to the Conservatives just hours after the federal election was called, six weeks is a long time.
Bruce Dowbiggin @dowbboy is the editor of Not The Public Broadcaster (http://www.notthepublicbroadcaster.com). The best-selling author of Cap In Hand is also a regular contributor to Sirius XM Canada Talks Ch. 167. A two-time winner of the Gemini Award as Canada's top television sports broadcaster, his new book Personal Account with Tony Comper is now available on http://brucedowbigginbooks.ca/book-personalaccount.aspx
Get Back: Imagining The Real John Lennon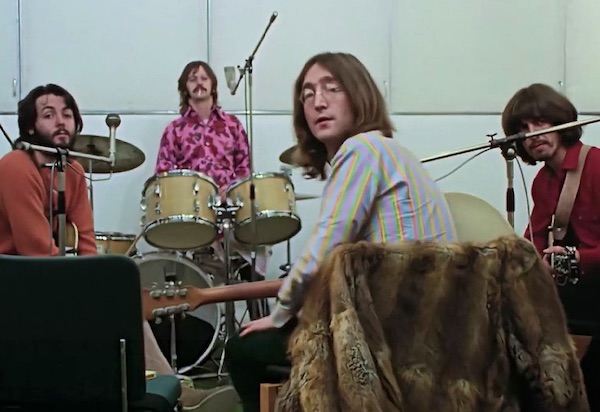 Get Back, Peter Jackson's new documentary on The Beatles taping their Let It Be album in 1969 has revelations for all generations of Beatles fans. Using video shot at the time for an earlier Michael Lindsay-Hogg film Jackson captures the creative process of the band in all its tortured glory.
Watching the four men create, procrastinate, argue, harmonize, feud and eventually part ways puts meat on the bones of their legend— particularly for those who came to their music since the band split up in1969-70. Seeing them in the context of the time reinforces their astounding productivity and creativity.
While there are have been endless tribute bands since, The Beatles themselves almost came out of thin air. They didn't discover rock and roll fire but they harnessed it to establish a template often imitated but never quite duplicated. The anticipation of a new album like Revolver (their best) was a cultural event for which there's no modern equivalent. After they split up members of the group never achieved quite the success they enjoyed as a foursome (George Harrison fans might contest this.).
Jackson's documentary does establish one salient fact. Yoko Ono did not break up The Beatles. Nor did Linda Eastman nor George Harrison nor Paul McCartney. The Brutus in this plot was John Lennon, the quixotic blunt edge of the group. Distracted and disillusioned in the film, Lennon creates the fissures that finally result in dissolution.
Nursing a nasty heroin addiction as the band starts recording, Lennon is starting the slow-motion breakdown that leads to his later incarnations as Ghandi, Gene Vincent, Randall McMurphy and finally martyred Jesus figure. He can't concentrate on anything for more that a few minutes. He wants Phil Spector, the Rasputin of rock, to produce the album. He wants Allen Klein to mange Apple, their creative company. He wants to play a public concert.
Eventually it all gets to be too much for the other Beatles. Harrison chafes to record his own music, Ringo feels bored, while McCartney wearies of trying to hold the whole business operqtion together. Lennon, meanwhile, wants to hang with the New York crowd that Yoko has introduced to him.
At its heart the band dramas were about Lennon and loyalty to The Beatles brand. His current beatific image is nothing like the man we see in Get Back. In 1969 he was the scruffy guy who'd written songs like Run For Your Life ("I'd rather see you dead, little girl, than to be with another man") and dumped his wife Cynthia for Yoko. (John singing "I'm in love for the first time" about Yoko must have been comforting for his ex-wife Cynthia and son Julian.)
His pacifist politics are summed up in Revolution ("If you talk about destruction, don't you know you can count me out") He liked getting in the face of authority. "Once they've got you violent, then they know how to handle you. The only thing they don't know how to handle is non-violence and humour."
And he famously debated his popularity versus that of Jesus. There were seams and creases to the man in the studioi who later became the sloppy drunk pal of Harry Nilsson, boozing themselves to oblivion. It wouldn't be an understatement to say he was the least loveable of The Beatles in his day— an image he was okay with, apparently.
So Lennon would probably hate the people who define him now by Imagine, the song he wrote that has been sanitized by the establishment. Imagine is what you'd get if Karl Marx met Sesame Street
Imagine no possessions
I wonder if you can
No need for greed or hunger
A brotherhood of man
Imagine all the people
Sharin' all the world?
No possessions? Kids who can't go ten feet without checking for their iPhone sing this tripe without irony. Remember that Apple's name and its iconic startup tone are Beatle tributes. There's more.
Imagine there's no countries
It isn't hard to do
Nothing to kill or die for
And no religion too
Imagine all the people
Livin' life in peace?
This is how we got Facebook censoring the posts of people who might actually prefer borders and religion. (Frankly this is the part I blame on Yoko.) And this verse prefiguring post-1980s marketing.
You may say I'm a dreamer
But I'm not the only one
I hope someday you'll join us
And the world will live as one
Because Lennon was shot to death by one of his lunatic fans— precluding any second act to his llfe— we now see him as corporatized John, smoothed out to be marketable like Big Macs and Apple tablets. As Jackson shows he was anything but a bite-sized commodity.
Watching Lennon still fascinate the public 40-plus years after his murder suggests one lyric that might serve as epitaph: "It's not like me to pretend. But I'll get you, I'll get you in the end. Yes I will, I'll get you in the end. Oh yeah." Get Bak to that.
Bruce Dowbiggin @dowbboy is the editor of Not The Public Broadcaster (http://www.notthepublicbroadcaster.com). The best-selling author was nominated for the BBN Business Book award of 2020 for Personal Account with Tony Comper. A two-time winner of the Gemini Award as Canada's top television sports broadcaster, he's also a regular contributor to Sirius XM Canada Talks Ch. 167. His new book with his son Evan Inexact Science: The Six Most Compelling Draft Years In NHL History is now available on http://brucedowbigginbooks.ca/book-personalaccount.aspx
Embracing Tradeoffs To Finally Create Humane Covid Policy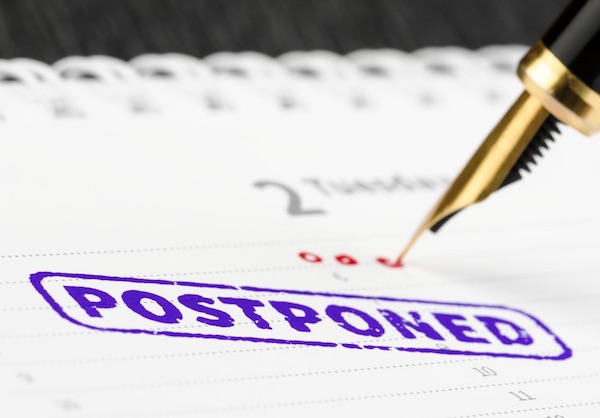 The flaw in the treatment of Covid-19 and its variants is the policy of perfection. "We're not going to put a dollar figure on human life," Andrew Cuomo, New York's governor, declared after he imposed a statewide COVID-19 lockdown last year. The goal was to "save lives, period, whatever it costs."
An outbreak of COVID-19 on the New York Islanders has caused the hockey team to postpone its games through at least Tuesday. As many as eight team members will be unavailable to play because of NHL Covid-19 protocols. Earlier in November, the Ottawa Senators postponed three games after players entered COVID-19 protocol.
Reports of the outbreak leave out just how sick the players are. If the press releases were more forthcoming they might show that almost all the affected players have mild or no symptoms— like a flu bug— but have ticked the unreliable PCR test for a minuscule trace of the virus. Or they have been in contact with a person who has caught the attention of the PCR auditors.
In previous pandemics these leagues employed no extraordinary measures and play went on normally as players who fell sick were quarantined. There were zero fatalities or long- term sicknesses from SARS, AIDS, H1N1, Hong Kong flu and other previous pandemic viruses. Leaving aside the unreliability of PCR tests the real question is why pro sports leagues continue the whack-a-mole policy of excessive testing.
Surely we have learned that early treatment and helping groups targeted by the virus and its variants is the best means of getting through the current crisis. Depending on which research you read, people in the demographic of the Sens and Islanders players are at as much risk from the vaccines as they are from the virus. Which is, negligible in both cases.
Making this worse has been the very spotty record from health authorities such as the WHO, CDC, Health Canada who took positions, reversed them, and, when challenged, got governments and Big Tech to censor their critics. Even though other previous pandemic viruses still exist in the population the people in charge pretended that Covid-19 could be wiped away if the public would just adopt their stringent advice. (A position they're now slowly withdrawing.)
For all the importance placed on the lockdowns/ masks/ distancing, no one in officialdom has yet been able to clearly articulate how they've stopped any of the worst aspects of Covid. Infections have followed traditional patterns and peaks. There's no correlation between lockdowns and the lifespan of a virus. Yet the leagues remain in lockstep with corporations and government by using a test-and-trace standard developed in April 2020 that neither halts the virus nor protects athletes.
Driving government's initial approach in Canada and the Western world has been Governor Cuomo's "every life is sacred" response— predicting that health officials and government technocrats could ultimately eliminate the virus entirely. This assumption— embraced by legacy media— justified the succession of draconian mandates on lockdowns, masks, distancing etc.
In doing so the zealots trampled the most sacred tenets of liberty and freedom in western culture. Locking up people in hotels, requiring small businesses to close while larger ones remain open, forcing people of all ages to take experimental drugs at the risk of their jobs, mandating masks and vaccines on 5-12 year olds… these were wartime measures.
Health® experts forgot the principle economist Thomas Sowell famously observed. "There are no solutions; there are only tradeoffs." Using an absolutist approach politicians and their embedded media concentrated all their costly efforts on a vaccine. The collateral damage from their single-minded pursuit of vaccines doomed untold millions to addiction, suicide, delayed surgery and neglect.
Sowell's principle on tradeoffs is the bedrock of a liberal democracy. We balance the options and choose the path that honours both freedom and collective action. One instance of how this works is in the manner in which we travel. Individuals are given the right to own whatever brand of car they like, drive any speed under the law, whenever they like, take whichever route they choose. They buy their choice of insurance to protect them against collisions with the inevitable reckless drivers in our midst.
We also understand that, under this compact, we accept tradeoffs. In 2020, 38,680 people died in motor-vehicle traffic crashes in the U.S. (In 2018 in Canada, there were 1,922 motor vehicle fatalities.) The state could reduce these statistics by reducing speeds, presumably to virtually nothing. But as citizens we see this government overreach as impractical.
Using the absolutist Covid standard on major highways, speeds would be reduced to 10 kilometres/ hour, cars would have governors to enforce speeds and government would tell you when and where you can drive. Absurd. With Covid, however, we have been told that smothering governance is justified, because every life is sacred. There will be no tradeoffs.
As we see the usual suspects gearing up for more overreach caused by a new variant, we may finally reach the breaking point for many citizens. They now see that, in the race for an ending to the virus, the balance between freedom and collective action must not be ignored again . They must say no to unreasonable measures. Whether they can resist the threats of the ruling class and its media partners will be telling.
Bruce Dowbiggin @dowbboy is the editor of Not The Public Broadcaster (http://www.notthepublicbroadcaster.com). The best-selling author was nominated for the BBN Business Book award of 2020 for Personal Account with Tony Comper. A two-time winner of the Gemini Award as Canada's top television sports broadcaster, he's also a regular contributor to Sirius XM Canada Talks Ch. 167. His new book with his son Evan Inexact Science: The Six Most Compelling Draft Years In NHL History is now available on http://brucedowbigginbooks.ca/book-personalaccount.aspx