Todayville Top 5 features five facts about favourite fooderie… Earls
Todayville Top 5 is a sponsored segment produced by Jock Mackenzie (learn more about Jock below). In this feature we learn (you guessed it) 5 things about some really cool aspects of Red Deer that make this city, our home.
If our very first segment, Jock features a staple in Red Deer's dining scene since it opened in … well let's leave that up to Jock. Welcome to the Todayville Top 5 with Jock Mackenzie.
1 Heritage
Earls in Red Deer was the seventh-ever Earls in existence. Bill and Rhonda Olafson purchased the franchise and opened the current restaurant in 1984. Chef at the time, Andrew Lam, is still involved. Over the years, additions to the west and north have been added as has the covered, heated patio. The patio is unparalleled by other outdoor dining facilities for comfort and its Hawaii-like greenery. Today there are over 70 Earls restaurants across Canada and the United States. The founder, Leroy Earl "Bus" Fuller, brought A & W to Canada and is also the founder of the Fuller's and Corkscrew restaurant chains.
2 Community Support
Giving back to the community is a cornerstone of the Earls Red Deer philosophy. Those in need come first: rebuilding the youth camp at Camp Alexo, the Youth and Volunteer Centre, support for the Women's Shelter at their annual gala, title sponsorship for the last six years at Rotary's Black Tie Bingo, a 5-year ongoing plan to support the new Child Advocacy Centre, wine and wine service at the preview dinner for the Festival of Trees since the Festival's inception . . . and many more.
3 People
With over 80 people on staff, Earls has provided employment for high school and college students over its 35 year history. The Earls philosophy, the practical skill set, and menu knowledge make up the intensive training each support staff and server undergo. Consistency is a hallmark. Numerous staff members have made life careers at Earls–and that's one reason why you can count on a great meal every time.
4 Menu
Fresh ingredients are key! The kitchen deals with "just in time" orders so that produce and proteins (delivered three times per week) come fresh to each table. The menu is becoming more and more inclusive–it meets an ever-increasing variety of dietary needs: numerous gluten free and plant-based options are available.
5 Interesting tidbits
Beer? Earls brews its own Rhino beers (pale ale, lager and a seasonal beer) in Surrey, BC at Central City Brewery. There are also local products from Troubled Monk, Blindman and Snake Lake as well as a wide variety of domestic beer.
Four Earls "Test Kitchen" chefs travel the world looking for new ingredients and dishes. A "Test Kitchen" in Vancouver will roll out a new dish and tailor it to an appropriate market in the 70 locations across North America–the furthest away is Miami.
Want to know more? Click to go to https://earls.ca/locations/red-deer
Todayville Top 5 features the freelance writings of Jock Mackenzie.
Jock is an original Red Deerian! Educated at Lindsay Thurber and Red Deer College (with a stint at the U of A), he became an educator himself, spending 31 years with the Red Deer Public school system.
It's safe to say Jock knows Red Deer about as well as anyone (OK.. maybe not Michael Dawe). As a confirmed life-long learner, Jock never tires of getting to know his surroundings even better. That's where the Todayville Top 5 comes in. In each feature, Jock shares a few ingredients that go into the mix that makes this delicacy called Red Deer the place we want to call home. As a well organized person who knows you're busy, he's choosing just 5 juicy tidbits to share each time.
If you'd like to be featured by Jock Mackenzie on the Todayville Top 5, just contact us at [email protected]
Local brewery, Hawk Tail, releases new beer in honour of Alberta growers. Special release event Friday in Rimbey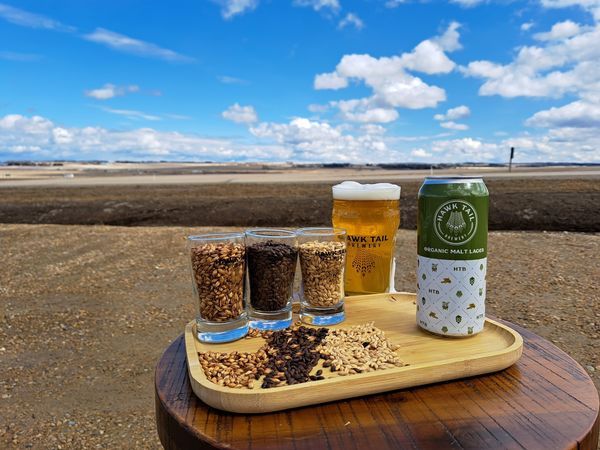 News Release from Hawk Tail Brewery
Small-batch brew meets soil health movement in Alberta. Nothing is more satisfying than ingredients that taste great and are good for the environment.
WHAT: In anticipation of its latest release, Hawk Tail Brewery announces a special tapping for its latest creation made from ingredients grown literally in their own backyard. Created with agriculture in mind, the lager is a great way to showcase unique Alberta products like grains, which form malt – a key ingredient in beer.
As the name suggests, Organic Malt Lager is brewed using quality, organic ingredients. However, the vision of this beer extends beyond ingredients and into the soil.
"As a locally owned and operated brewery, we strive to create traditional and refreshing beers as timeless as the agriculture that produces our grains and the environment it thrives in," explains Randall Vandenhoven, co-owner of Hawk Tail. "This marks an especially poignant stage in Canada's movement towards sustainability as more breweries work to reduce their ecological footprint."
Most traditional grain and hop farms use pesticides and chemical fertilizers, which can have negative environmental impacts. Instead, the company worked with two notable local companies focused on organic, wholesome food: Kettle Ridge Organics and Replenish Nutrients. With both companies certified organic and focused on soil health, Kettle Ridge Organics and Replenish Nutrients believe that only good barley can grow in good soil. Good beer is a bonus.
"Taste-wise, you wouldn't be able to tell the difference between an organic and a non-organic beer. However, as a proud Albertan, I wanted to enjoy a beer knowing it was as easy-drinking as it was easy on the environment," stated Chris Simeniuk, beer enthusiast and owner of Kettle Ridge Organics.
WHEN: May 13, 2022
WHERE: Organic Malt Lager release party starts at 5pm on Friday, May 13th at the Hawk Tail taproom at 6311 52nd St, Rimbey, AB T0C 2J0, Canada. 20 oz pints of Organic Malt Lager is on special $5.50 throughout the evening.
HOW: For more information, visit Hawk Tail's Facebook page: https://www.facebook.com/hawktailbrewery
If you happen to miss out on the event on May 13, Hawk Tail's taproom is serving limited quantities of Organic Malt Lager in both pints and growlers, and a small number of kegs are also available. Additionally, Hawk Tail's Organic Malt Lager is available at liquor stores across the province in 473ml cans.
ABOUT HAWK TAIL BREWERY
As a locally owned and operated brewery, we strive to create traditional and refreshing beers as timeless as the agriculture that produces our grains and the environment it thrives in. We pride ourselves on a local experience; quality local ingredients and small-batch production are our focus. Learn more about our beers and our taproom at hawktailbrewery.com.
ABOUT KETTLE RIDGE ORGANICS
Kettle Ridge Organics is a certified organic grain farm near Alix in Central Alberta, Canada. We are a family-owned and operated farming operation that plant and harvest our crops, fix our machinery, and perform almost every other task on a prairie grain farm. For more information, visit www.kettleridgeorganics.ca.
ABOUT REPLENISH NUTRIENTS
Replenish Nutrients delivers leading regenerative fertilizer solutions to support a farm system that puts healthy soils and grower profitability back on the table. We've developed a sustainable alternative to synthetic fertilizers that enhances overall soil function and biology by combining Canadian-sourced nutrients with our proprietary delivery system. To learn more about Replenish Nutrients products, visit www.replenishnutrients.com.
Downtown Business Spotlight: Abyssinia Village Market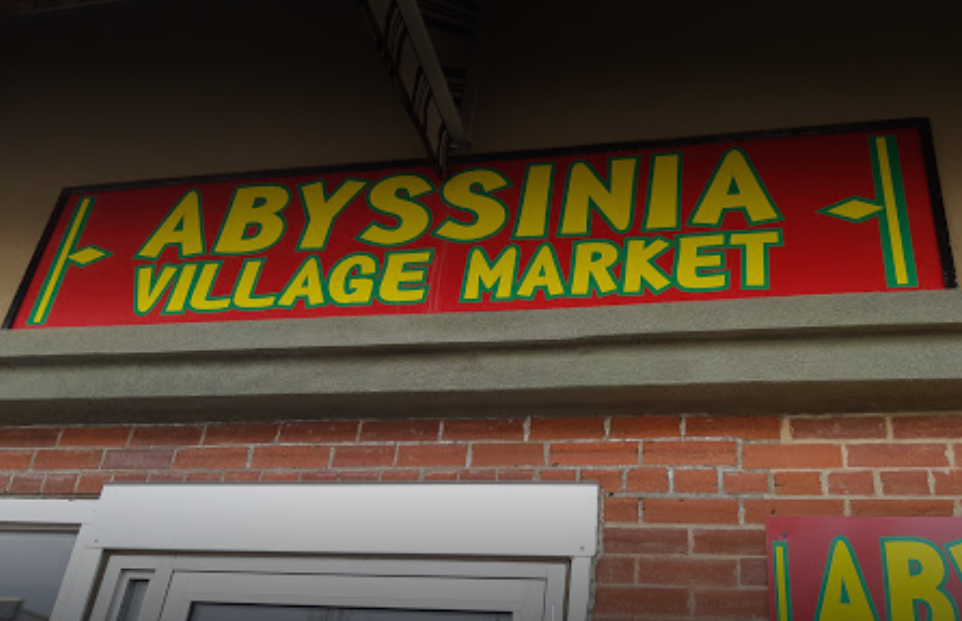 This week's Business Spotlight shines on Abyssinia Village Market, a specialty grocery store located at #120 5017 – 49 Street. This local business offers quality ethnic foods, including meats, cheese, spices and specialty coffee. Read on to learn more.
What is your business?
My business is Abyssinia Village Market. Our business hours are every Monday to Friday, 10am to 8pm.
What makes your business unique?
Our business is the only store in the downtown which provides both African and Arabian product.
What are some products/services that you offer?
The best Ethiopian coffee, Injera (Ethiopian Bread) and Arabian food products.
Why did you choose Downtown Red Deer as the location for your business?
Many people from different cultures now live in and around downtown but did not have an African and Arabian shopping place.
What do you think makes Downtown vibrant?
The people living around downtown.
I love Downtown Red Deer because…
Because I can access everything simply. It is the center of the town.
Check out Abyssinia Village Market on Facebook!
Facebook: https://www.facebook.com/Abyssinian-Village-Market-103244047720658
Check back next week for another business spotlight! If you would like to see your Downtown business spotlighted, please contact us at 403-340-8696 or [email protected]com.