Local brewery, Hawk Tail, releases new beer in honour of Alberta growers. Special release event Friday in Rimbey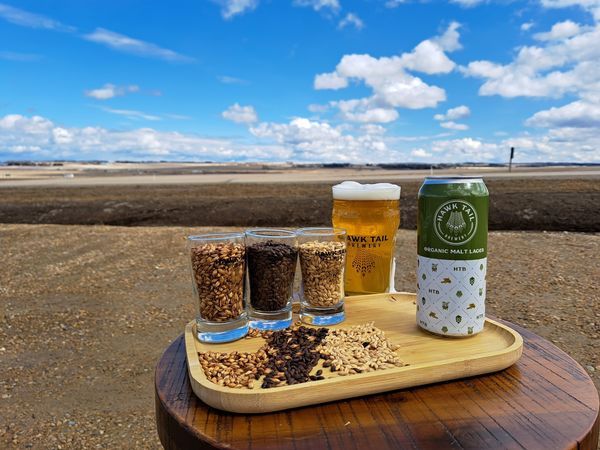 News Release from Hawk Tail Brewery
Small-batch brew meets soil health movement in Alberta. Nothing is more satisfying than ingredients that taste great and are good for the environment.
WHAT: In anticipation of its latest release, Hawk Tail Brewery announces a special tapping for its latest creation made from ingredients grown literally in their own backyard. Created with agriculture in mind, the lager is a great way to showcase unique Alberta products like grains, which form malt – a key ingredient in beer.
As the name suggests, Organic Malt Lager is brewed using quality, organic ingredients. However, the vision of this beer extends beyond ingredients and into the soil.
"As a locally owned and operated brewery, we strive to create traditional and refreshing beers as timeless as the agriculture that produces our grains and the environment it thrives in," explains Randall Vandenhoven, co-owner of Hawk Tail. "This marks an especially poignant stage in Canada's movement towards sustainability as more breweries work to reduce their ecological footprint."
Most traditional grain and hop farms use pesticides and chemical fertilizers, which can have negative environmental impacts. Instead, the company worked with two notable local companies focused on organic, wholesome food: Kettle Ridge Organics and Replenish Nutrients. With both companies certified organic and focused on soil health, Kettle Ridge Organics and Replenish Nutrients believe that only good barley can grow in good soil. Good beer is a bonus.
"Taste-wise, you wouldn't be able to tell the difference between an organic and a non-organic beer. However, as a proud Albertan, I wanted to enjoy a beer knowing it was as easy-drinking as it was easy on the environment," stated Chris Simeniuk, beer enthusiast and owner of Kettle Ridge Organics.
WHEN: May 13, 2022
WHERE: Organic Malt Lager release party starts at 5pm on Friday, May 13th at the Hawk Tail taproom at 6311 52nd St, Rimbey, AB T0C 2J0, Canada. 20 oz pints of Organic Malt Lager is on special $5.50 throughout the evening.
HOW: For more information, visit Hawk Tail's Facebook page: https://www.facebook.com/hawktailbrewery
If you happen to miss out on the event on May 13, Hawk Tail's taproom is serving limited quantities of Organic Malt Lager in both pints and growlers, and a small number of kegs are also available. Additionally, Hawk Tail's Organic Malt Lager is available at liquor stores across the province in 473ml cans.
ABOUT HAWK TAIL BREWERY
As a locally owned and operated brewery, we strive to create traditional and refreshing beers as timeless as the agriculture that produces our grains and the environment it thrives in. We pride ourselves on a local experience; quality local ingredients and small-batch production are our focus. Learn more about our beers and our taproom at hawktailbrewery.com.
ABOUT KETTLE RIDGE ORGANICS
Kettle Ridge Organics is a certified organic grain farm near Alix in Central Alberta, Canada. We are a family-owned and operated farming operation that plant and harvest our crops, fix our machinery, and perform almost every other task on a prairie grain farm. For more information, visit www.kettleridgeorganics.ca.
ABOUT REPLENISH NUTRIENTS
Replenish Nutrients delivers leading regenerative fertilizer solutions to support a farm system that puts healthy soils and grower profitability back on the table. We've developed a sustainable alternative to synthetic fertilizers that enhances overall soil function and biology by combining Canadian-sourced nutrients with our proprietary delivery system. To learn more about Replenish Nutrients products, visit www.replenishnutrients.com.
Alberta legislation would set up independent agency to investigate police complaints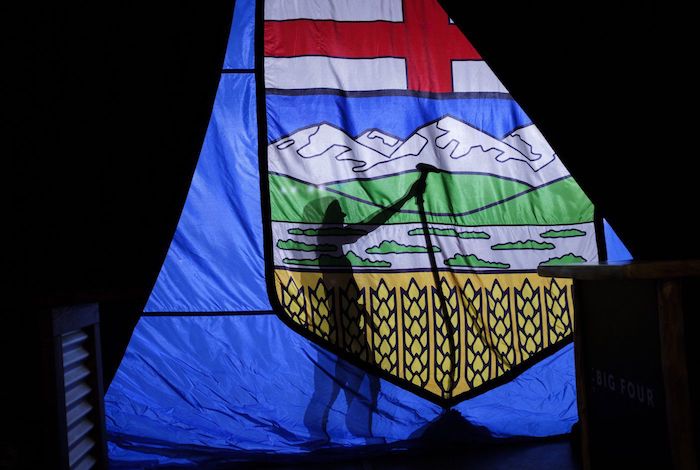 The Alberta government has introduced legislation aimed at making police forces more accountable and responsive to the communities they serve.
The Police Amendment Act introduced Thursday would establish an independent agency called the Police Review Commission to receive complaints, carry out investigations and conduct disciplinary hearings to do away with the idea of police investigating police.
Mike Ellis, the minister of public safety and emergency services, said the province has been consulting with Albertans since 2018 to come up with the first major overhaul of the Police Act in 34 years.
"One thing that came up consistently was the need to change how complaints against the police are investigated to end the system of police investigating police," Ellis said.
"The legislation answers those long-lasting calls to reform the public complaints process by establishing an independent agency to handle complaints against police."
The Alberta Serious Response Team will continue to handle all cases involving death or serious injuries, as well as serious and sensitive allegations involving all police services. Its mandate would be expanded to include peace officers employed by provincial organizations as well as community peace officers at the municipal level.
The legislation would also require all jurisdictions with a population above 15,000 currently policed by the RCMP to establish civilian bodies to oversee policing priorities.
The United Conservative Party government is deciding next steps following the release of a third-party analysis last year of a proposal to create a provincial police force instead of using the RCMP in rural areas and some smaller communities.
"No decisions have been made regarding the provincial police service," Ellis said. "This is about ensuring that the rural municipalities have a say at the table under our current model which is the RCMP, who is the current provincial police service provider."
Ellis said it could be another 18 months before the Police Review Commission is up and running. He said negotiations are underway with the RCMP to see how they would fit in under civilian oversight.
"Right now K-Division has expressed they're supportive of this, however, we're still having discussions with Public Safety Canada because it still falls technically under the RCMP in Ottawa," he said.
"We're going to continue to negotiate with the RCMP because we believe the independent body is the right approach and we can continue going down that path."
The proposed changes would also require police to develop diversity and inclusion plans to reflect the diverse and distinct communities they serve and to better understand local community needs.
The Alberta Association of Chiefs of Police supports the changes.
"Changes to update our Police Act are long overdue," said Calgary Police Chief Mark Neufeld, president of the association in a statement.
"We have advocated for several years that the act needs reform to bring it more in line with the realities of the modern police workplace,"
Edmonton Police Chief Dale McFee said the changes "will provide an additional layer of public transparency" that will benefit both the public and police.
This report by The Canadian Press was first published Dec. 8, 2022.
— By Bill Graveland in Calgary
TC Energy shuts down Keystone pipeline system after leak in Nebraska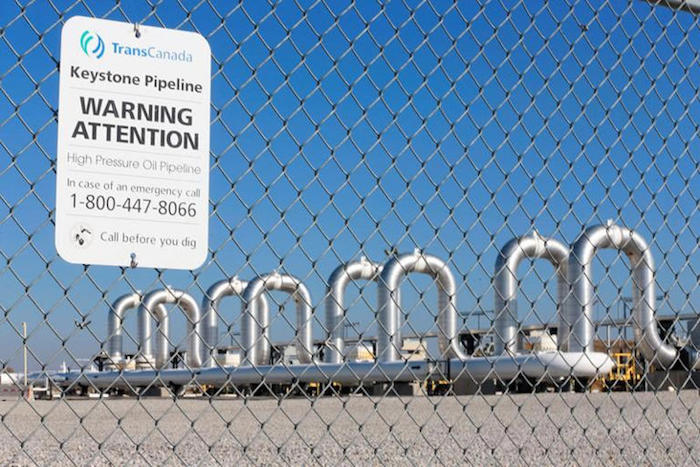 CALGARY — TC Energy Corp. says it has shut down its Keystone pipeline after a leak in Nebraska.
The company says it has mobilized people and equipment in response to a confirmed release of oil into a creek, about 32 kilometres south of Steele City, Neb.
TC Energy says an emergency shutdown and response was initiated Wednesday night after a pressure drop in the system was detected.
It says the affected segment of the pipeline has been isolated and booms have been deployed to prevent the leaked oil from moving downstream.
The Keystone pipeline system stretches 4,324 kilometres and helps move Canadian and U.S. crude oil to markets around North America.
TC Energy says the system remains shutdown as its crews respond and work to contain and recover the oil.
This report by The Canadian Press was first published Dec. 8, 2022.
Companies in this story: (TSX:TRP)
The Canadian Press