The world is full of options
The world is full of options.
Keep dreaming or cut your hopes? With opinions dominating every aspect of life, whose judgment can you trust? Should we step outside or wait until the siren stops wailing?
Right now, almost at this moment, the National Hockey League is asking those questions: push aside all obstacles and restart the abbreviated current season, or accept that games without fans won't provide the answer, and the emotional, fan-driven thrills, that supporters truly want? Those questions are front and centre for commissioner Gary Bettman and his paid advisers, as well as for all of us who count on sports – especially hockey, even in what should be baseball season – to fill essential blanks in our schedules. Another group waits more anxiously than ticket-buyers or big-screen addicts possibly could.
The players, of course.
For many, their future next season – even beyond whatever shape their game takes in the short term – is transcendent. Those who have endured a difficult partial season obviously have more concerns than those whose team standings and personal statistics are beyond rebuke. But that, in every sport, is a minority. Far more common are those who cannot tell what next year will bring.
It's entirely possible that one such man will be Mark Pysyk, the former Edmonton Oil Kings captain who became a first-round draft choice of the Buffalo Sabres in the 2010 entry draft and later was traded to the Florida Panthers, where his career has been solid but, as he would clearly admit, not spectacular.
Pysyk holds a high place in Oil Kings junior history. Although his profile never reached the level of Hall-of-Famers Johnny Bucyk or Norm Ullman, nor Al Hamilton and coaching great Pat Quinn and Hall-of-Fame builder Glen Sather, he was the first prospect to don an Edmonton uniform when the franchise returned to organized hockey in 2007 after a long period of ugly sports politics kept this community on the outside looking in.
Pysyk played only 14 Western Hockey League games that season but was a junior star from then on. After Buffalo grabbed him, he played part of one season in the American Hockey League. Since then, he has been fully employed, except for three games in Rochester while recovering from an injury in the 2015-16 season, shortly before he became part of a draft day trade that sent him to the Florida Panthers.
In the next two seasons at his sunny South home, Pysyk performed almost exactly as before: go to work, do the job, get ready for practice tomorrow. seven goals and 33 points in 164 regular-season games; impressive enough, he was, to remain protected in the Las Vegas expansion draft. Then, last season, it was down to one goal and 10 points in 70 games. Word leaked that he would be available for the right trade offer.
Some idle time at the start of this season could not have been unexpected. New head coaches – Joel Quenneville, in this case – always bring change. Blueliners Aaron Ekblad and Anton Stralman played longer minutes. Mike Matheson and MacKenzie Weegar contributed to Pysyk's extra rest. Then came the change that provided a whole new picture – at least potentially.
Pysyk became a right winger. He scored nine goals – easily his best ever – and the Panthers remained, somehow, as playoff possibilities. His defensive abilities helped keep opposition scoring chances down while this third (sometimes fourth) line improved the offence.
That happy collection of events certainly has presented new possibilities. Will he be a Panther next season? Will he be a forward or a defenceman? Is there any chance that the astute Quenneville saw something other analysts missed before Pysyk arrived.
Eventually, this quality young man will use his ability and his character to answer those questions.
Leslyn Lewis's former campaign manager to help Alberta Premier Danielle Smith in 2023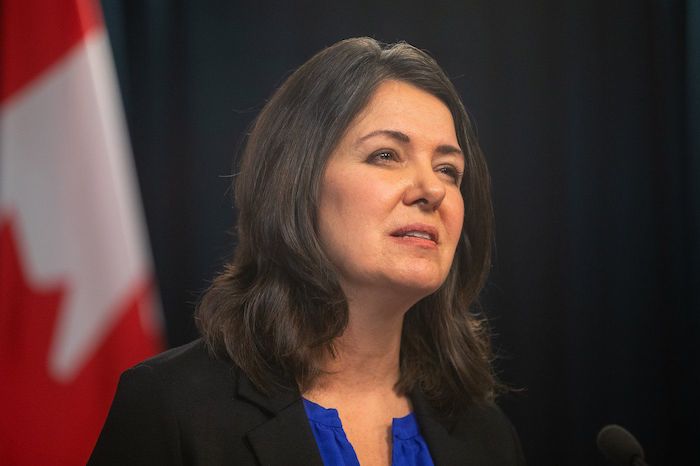 Ottawa – The man who ran Leslyn Lewis's campaign as she made two consecutive bids to become the federal Conservative leader is off to help Alberta Premier Danielle Smith try to win a provincial election in 2023.
Steve Outhouse confirms he will serve as campaign manager for Smith and the United Conservative Party when Albertans go to the polls next spring.
Outhouse is well known in Conservative circles and was Lewis's campaign manager during the federal party leadership contest this year, which Pierre Poilievre won handily.
Lewis is a member of Parliament in rural Ontario who enjoyed the backing of the party's social conservative base during her leadership runs in 2020 and 2022.
Smith will face off in the next election against a former Alberta premier, NDP Leader Rachel Notley.
After taking over the UCP leadership following Jason Kenney's resignation, Smith vowed to push back against Ottawa, beginning with her controversial sovereignty act.
This report by The Canadian Press was first published Dec. 9, 2022.
Future of Energy is Here – Province of Alberta pitches Alberta and Albertans at 2022 Energy Council conference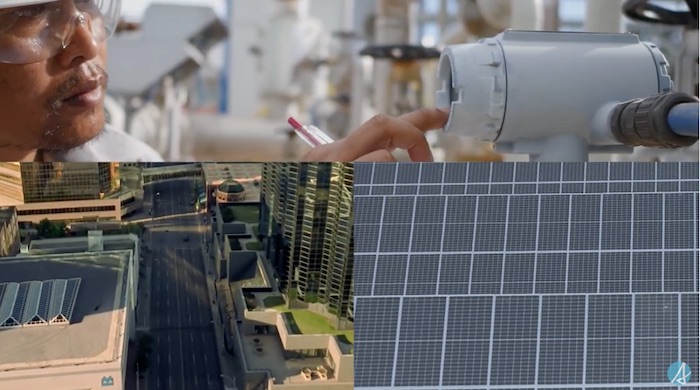 Alberta's Energy Minister Pete Guthrie is making a powerful presentation to state and provincial legislators from across the United States and Canada at the Energy Council's Global Energy and Environmental Issues Conference in Banff.
It's a convincing pitch on behalf of energy workers, and Alberta taxpayers who rely so heavily on the province's most lucrative industry. The presentation is boosted by this video profiling Alberta's stable, abundant and environmentally responsible energy supply.
Energy Minister Pete Guthrie issued the following statement on Alberta's energy sector at the 2022 Energy Council conference:
"Energy matters now more than ever. This year, we've seen how geopolitical events and volatile energy markets can impact the lives of people throughout the world. It matters where the energy that powers our homes, our economies and our lives comes from.
"The world needs a solution for long-term energy security that is also responsible, reliable and affordable. That solution is Alberta.
"It's in this spirit that Alberta is proud to host the Energy Council's Global Energy and Environmental Issues Conference in Banff. We are promoting our energy sector to more than 160 participants – including state and provincial legislators from the United States and Canada.
"During the conference, we will focus discussions on the future of the energy industry, the strength and security of the North American energy system and the role Alberta has to play.
"Alberta is the global leader in responsible energy development that the world needs. We have the innovation, technology and expertise needed to produce responsible energy. We have the highest human rights, labour and environmental standards. We have Canada's fastest-growing renewable energy sector. On top of all that, we are rapidly developing carbon capture and storage and lowering emissions, with the Pathways Alliance targeting net zero by 2050.
"Our government firmly believes Alberta is the key to energy security for North America and the world. Our track record speaks for itself. Last year, about 62 per cent of the crude oil imported to the United States came from Alberta – that is 10 times more than their oil imports from Saudi Arabia, and over four times more than all of OPEC. Every barrel that comes from Alberta helps replace one produced by countries that do not adhere to our high environmental and social standards. Our province has one of the largest oil reserves in the world, and we are ready to supply nations around the world with our reliable and responsibly produced resources.
"Alberta's support of research and innovation excellence ensures that innovators can continue to make groundbreaking discoveries, commercialize game-changing emissions-reducing technologies and solve some of the industry's biggest challenges.
"The future of energy is here. It's Alberta."