THE OCTOBER 16, 2017 ELECTION will be about "CHANGE" and the"DOWNTOWN"
The question arose, on election issues in regard to the upcoming October 16 2017 Alberta's municipal elections, and what they may be. The first word that comes to mind is; "Change" and the second word is ; "Downtown".
The past few elections, provincially, federally and even the US presidential election has been about change. The average person against the political insiders and dynasties, the opportunity to be heard, to stir things up and to give notice that the average citizen is not benefiting by the decisions being made by political leaders. The same thing in all levels of governance, even at city hall and the school boards.
We have been dealing with the development of the Riverlands for decades. First it was a no brainer, move the public works yard to a more obscure location and develop and sell the prime real estate and come out ahead. Then we just simply moved it and over the river, built the new yard at a cost recently estimated at over $138 million, Add in the new roads, services, and it has been over $200 million. Now they are spending millions on the Riverwalk, and still talking about a $20 million dollar footbridge a few hundred metres from Taylor bridge which already has a pedestrian walkway. Another $4.8 million for Ross Street, more money for Alexander Way, and then after about a quarter of a billion dollars we only have a 22 acre empty lot.
How many years have we been talking about building a competitive pool? At least a dozen, if I am not mistaken. I think they discussed wanting Collicutt to incorporate a 50m pool about 20 years ago. The last few years they have been discussing spending $88 million to build the Aquatic Centre downtown, and that did not include the cost of demolition, roadway redesigning and meeting Leed building standards. That was also in 2013 construction dollars. Unless City Hall has a time machine, it won't be built in 2013. Total costs in 2013 would have been closer to $100 million in 2013 all inclusive, now it will be closer to $130 million but the old guard keeps parading the $88 million dollar figure, as if by repeating it will make it true.
The city recently acquired Central Elementary School and will spend millions on it for the Canada Games, will spend $220,000 on studies telling us that it would make a great concert hall and performing arts centre.
If you look at comparable concert halls and performing arts centres you will believe that the costs will exceed 78 million dollars before opening.
Concert hall, swimming pool, bus terminal, arena, road re-alignments, river lands and we are talking about a half billion dollars into our downtown. $5,000 from every man woman and child in Red Deer or $12,500 from every home in Red Deer. Did we lose our way?
When the arena was originally built, it was located away from downtown for strategic reasons, as was the Westerner, the Collicutt Centre, the College, but there was no recent public discussion about possibly looking at rebuilding the arena in a more appropriate location.
The city will not give serious discussion about building the competitive pool anywhere but downtown. You can argue about accessibility, traffic, parking, and location and the city will tell you they have no choice. They do not own Michener grounds, new builds are too expensive, there is no land available large enough to accommodate it. Excuse me but there is 3.000 acres north of 11A available. There is also a lake, Hazlett Lake, available to accentuate the Aquatic Centre. What would be more logical than building an Aquatic Centre on a lake.
We built the Collicutt Centre in South East corner and it helped spur construction in the south east. We could build the Aquatic Centre in the north-west to spur construction. Hazlett Lake is visible from Hwy 2 and could be a tourist draw for that increasingly important tourist money. The city leaders won't even discuss it, they will just demolish the Recreation Centre so the indoor pool can be made larger and the outdoor pool made smaller, and thereby putting residents in the position of having no pool downtown for a couple of years.
Remember when the Red Deer Lodge had to rebuild their pool? They offered free passes to the Rec Centre to their guests and got almost no response.
After all this, the city will not budge, so perhaps there does need some changes made to wake them up. Perhaps a half a billion dollars downtown may be incentive to get out and vote.
The same can be said about the school boards. Are they listening? Are they aware of the needs of all citizens? One third of the city usually resides north of the city. The school boards have thought that one third of the city does not need a high school while the other two thirds needs 6 high schools, with 5 high schools along 30 avenue. The school boards believe that it is okay for one third of their students should commute across the city during rush hour traffic at twice everyday. That one third of the students can travel across the city again for sports and extra-curricular activities.
Red Deer lost over 900 residents last year, built fewer homes than Blackfalds, has the highest unemployment in Alberta, was deemed the second most dangerous city in Canada after Grande Prairie, seeing increases in crime rates, and looking at increasing taxes, so is it any wonder that I believe that "Change" would be an issue in the upcoming municipal election.
$500,000,000.00 on downtown will also be on the minds of many voters, even after the expected shell game of hiding expenses in different budgets. Blind commitment to the downtown and little if any vision for the whole city.
The campaign starts in 9 months, and things may change before then. The city might realize that the status quo isn't cutting it. They may realize that there are people living north of the river, and that there is more to the city than the downtown bubble. School boards might decide that with 3,000 acres opening up, north of 11a, with possibly 20,000 new residents that perhaps they should build a high school north of the river.
Tourism might enter the city's economic vision and the Hazlett Lake might be seen as an economic booster and open eyes to the rationale of building an Aquatic Centre on a lake.
I am hopeful but very doubtful, that much will change, but the other elections previously mentioned were eye openers and October 16, 2017 may be one for the history books, yet.
Health Basics was my Kick Start to a Healthier Weight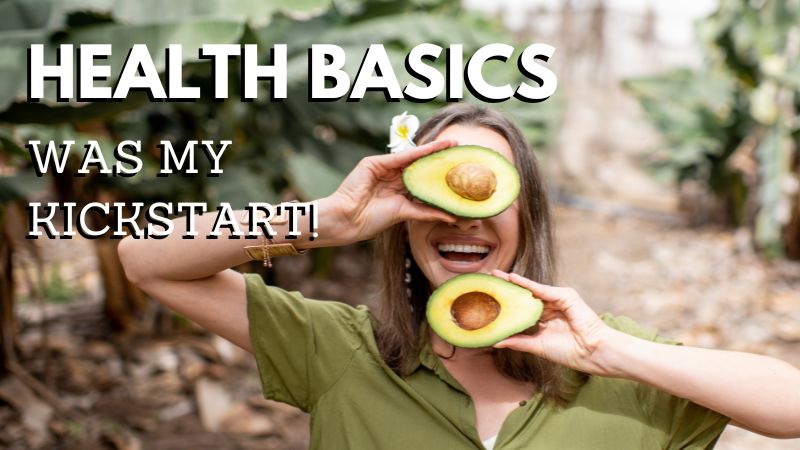 Editor's note: The concepts outlined in this article are important and can be adapted to our current isolated lifestyle.
Health Basics was my Kick Start to a Healthier Weight
I am a retired nurse so I know quite a bit about living healthy. However over my last year of work, I had a sedentary job and I felt tired so I did not put as much energy into my own lifestyle and my weight crept up. I was getting a lot of heartburn and I knew weight loss and lifestyle are the first line treatment.
So, after I retired I asked my doctor to send me to Health Basics. It was good to go every week, to have to be accountable, to have others to discuss my choices with as well as to pick up on things from class that I had let slide. I went through the 8 week program and lost 9 pounds. As I know how important it is to continue living healthy and be accountable to myself, I rejoined TOPS which I was a member of a number of years ago. I also continued with exercise classes and yoga at the Golden Circle and now I am down 17 pounds just over 4 months after I started down this path. I am feeling great: stronger, fitter and I have almost no heartburn. Health Basics has helped me to enjoy retirement!"
PS: "I knew Health Basics is a great kick start on healthy living as my husband had attended it years ago when he was diagnosed with diabetes. He followed the class recommendations and has lost more than 75 pounds over the years and feels great too."
As always Red Deer PCN is here to support your health and wellness. Call 403.343.9100. Mental Health Counsellors are available for therapy and other concerns.
Family Nature Night at the Kerry Wood Nature Centre!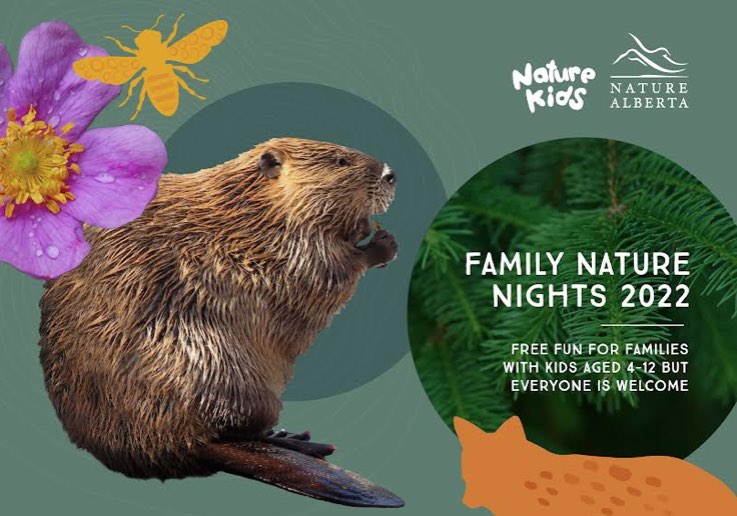 From The Kerry Wood Nature Centre
Whooo's ready for an Adventure?
Join Nature Alberta on July 13th, 2022 at the Kerry Wood Nature Centre 6300 – 45 Avenue Red Deer for their first Family Nature Night of the year!
We'll learn all about Incredible Ecosystems by taking guided tours of Kerry Wood Nature Centre, investigating the difference between antlers and horns with the Red Deer River Naturalists, and meeting a live Great Horned Owl with the Medicine River Wildlife Centre.
Registration starts at 6:00 p.m., event at 6:30 p.m. to 8:30 p.m.
Come early to register your spot as we can only accomodate a limited number of families. Will run rain or shine. In the event of extreme weather, notice of cancellation will be posted on our facebook page,
www.facebook.com/NatureAB
.
This is a free event, although donations are appreciated.