The CACAC Breaks Ground on the Centre of Excellence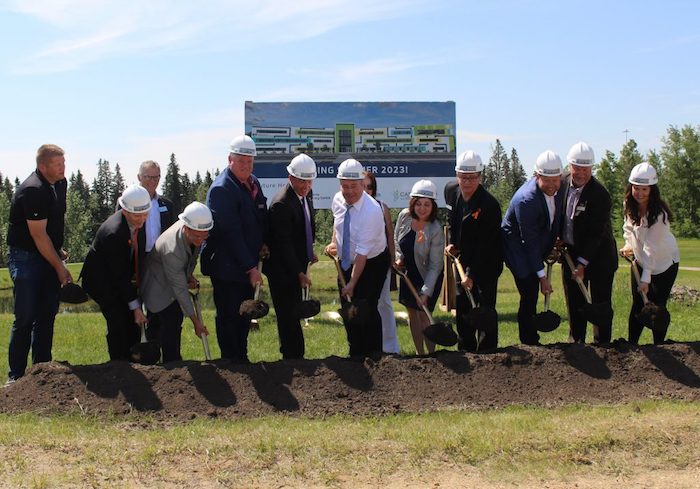 Tuesday, June 21 marked a significant milestone for the Central Alberta Child Advocacy Centre in the construction of the innovative Centre of Excellence.
With the building officially underway, CACAC and its dedicated partners can continue their efforts in creating a safer, healthier future for the children of Central Alberta. The new build is underway as of today, with construction beginning immediately. The projected 66,566 sq. ft. structure will be the new home of the Central Alberta Child Advocacy Centre, Central Alberta Sexual Assault Support Centre, Alberta Health Services: Red Deer Child and Youth Addiction and Mental Health Outpatient Clinic, and the Step Up Step Down youth live-in addiction and mental health program.
"Alberta Health Services is grateful for the CACAC project. This collaboration will offer many services under one roof for youth experiencing trauma, substance use disorder and mental health concerns. Front line teams can consult seamlessly and develop relationships that simply would not exist outside the shared space of the CACAC. The ability to offer multidisciplinary care will support positive outcomes for youth and families and a shared vision for the community," says Amy Klimosko, Director, AHS Red Deer Child, Youth, & Family Addiction & Mental Health.
The Centre of Excellence, a one-of-a-kind building in Canada, is an industry leading, evidence-based model strategically located on the Red Deer Polytechnic (RDP) Campus – built to strengthen integration for all partners involved. This is a proven model to reduce long-term impacts of abuse on children, youth and families, cut back on systemic costs of child abuse and, ultimately, save more lives. Thanks to the partnership with RDP, the location creates not only a safe place for children and families in Central Alberta to seek and receive support, but a place of innovation and research – to not only aid in the intervention of child abuse and mental health, but for prevention of these societal issues. Education is a key factor in the role of child abuse prevention, and the RDP partnership is a main component to building this foundation.
"On behalf of everyone at Red Deer Polytechnic, I am pleased to welcome the Central Alberta Child Advocacy Centre to our beautiful campus overlooking the forest reserve and next to the Gary W. Harris Canada Games Centre," says Jim Brinkhurst, Interim President. "We look forward to this collaboration that will serve Central Albertans and present tremendous learning and applied research opportunities for students and staff for years to come."
The building, constructed by Eagle Builders, is projected to be completed by Summer 2023. The 3-story, contemporary design, will be built with intentional common and shared spaces to cultivate collaboration between allied partners, and create an environment that children, youths and families feel comfortable and safe in.
"Today has been a shared vision since day one by our coalition, and I am beyond grateful that, because of our community, we are able to stand here and break-ground on this critical building. We look forward to sharing space with our integrated partners who share the same purpose: helping our children and our families. Thank you to all who have helped us pave our path towards our new home." – Mark Jones, CACAC CEO
The CACAC looks forward to updating the community on the progress of the build and sharing more details on the Partners involvement and impact their commitment and programs will have on our community.
With hail storms this size it's a miracle no one was killed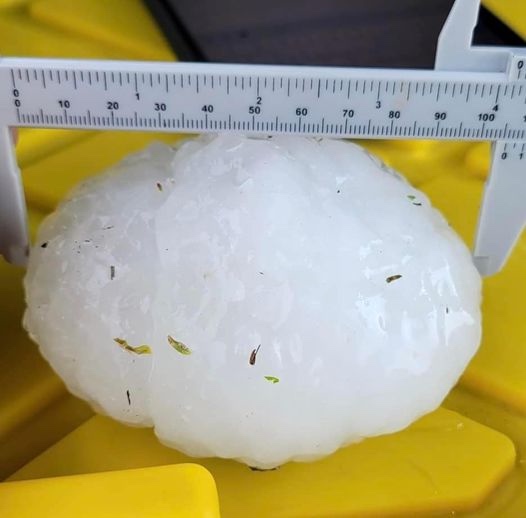 Monday, August 1st will be a day hundreds of Albertans will never forget. The hail storm that devastated an area of Central Alberta resulted in a series of terrifying experiences for motorists on the QE II, especially around Antler Hill, just north of Innisfail. This is a map of the area most affected by the largest hail stones most have seen in their lifetimes.
Yes we've all heard people talk about "baseball" or "tennis ball" sized hail in the past. In this case, those comparisons are simply too small!
Now you can imagine how terrifying it must have been to be caught driving on the QE II south of Red Deer and north of Innisfail during this storm on Monday, August 1st. Here's what that felt like, courtesy of Gibran Marquez as posted on the Facebook Page Alberta Storm Reports
This couple was remarkably calm considering the battering they were experiencing!
The immediate aftermath.
ASIRT investigating Stettler incident after RCMP shoot and taser suspect who allegedly threatened woman with an axe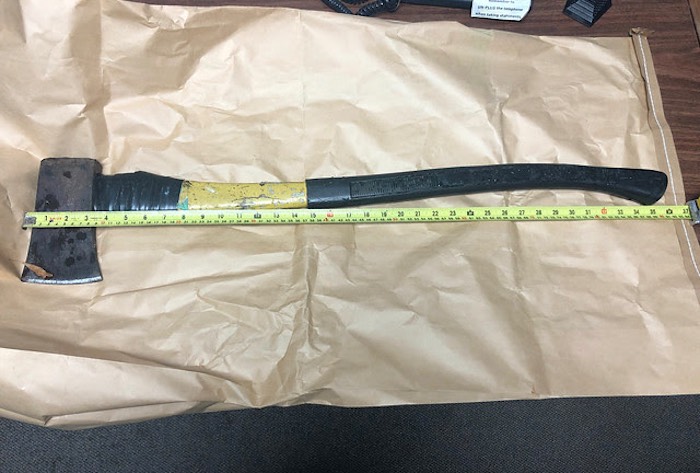 News release from ASIRT (Alberta Serious Incident Response Team)
Investigation into Stettler RCMP officer-involved shooting causing injury continues
On July 24, the Alberta Serious Incident Response Team (ASIRT) was directed to investigate an officer-involved shooting that occurred earlier that day.
At 10:14 p.m., the Stettler Royal Canadian Mounted Police (RCMP) detachment received a report of a disturbance in the area of 58 Street and 50A Avenue. When officers arrived in the area, they were flagged down by a female who said she had been threatened by a man with an axe.
Officers located the man in a nearby alley and confronted him. During this time, one officer discharged his conducted energy weapon and another discharged his firearm, striking the man. Emergency Medical Services arrived and provided the man with medical care. He was then transported by STARS Air Ambulance to an Edmonton-area hospital, and released the next day.
Two weapons were recovered from the scene
ASIRT's investigation will examine the circumstances surrounding the uses of force. No additional information will be released.
As part of its ongoing investigation, ASIRT is continuing efforts to identify people who may have observed the man or witnessed aspects of the confrontation between the man and police. ASIRT is asking anyone who may have been in the area and may have witnessed these events and/or may have video to contact investigators at 403-592-4306.
ASIRT's mandate is to effectively, independently and objectively investigate incidents involving Alberta's police that have resulted in serious injury or death to any person, as well as serious or sensitive allegations of police misconduct.