Red Deer Polytechnic Athletics refreshes brand for 2022/2023 season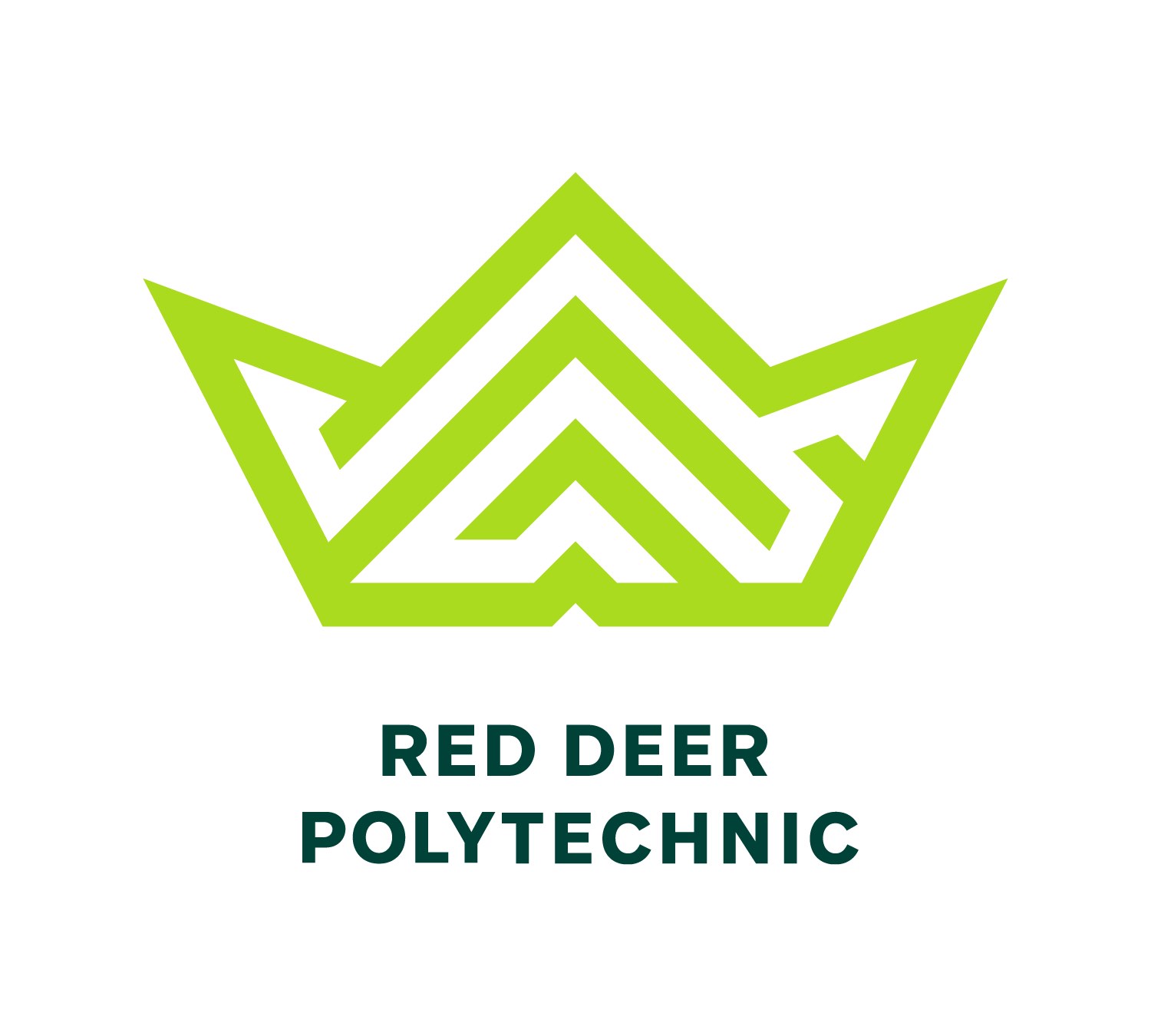 Updated logo honours the past and embraces the future
The Red Deer Polytechnic Kings and Queens will have a familiar, but modern look as they enter the 2022/2023 Alberta Colleges Athletic Conference (ACAC) season. Feedback from two virtual Red Deer Polytechnic Athletics Engagement Sessions, along with responses from a public online survey during Winter 2022 Term were used to help shape the creation of the updated logo, which remains a Crown.
"Our student-athletes, coaches, donors, sponsors, alumni, Athletics stakeholders, and central Albertans expressed their affinity for the Kings and Queens to continue wearing the Crown as a way of honouring the legacy of excellence within Red Deer Polytechnic Athletics," says Jim Brinkhurst, Interim President, Red Deer Polytechnic. "With a history of 25 national titles and 182 ACAC gold medals from individual student-athletes and teams, Red Deer Polytechnic Athletics has cemented itself as a premier program in the ACAC and across the nation, and the Crown has become an identifiable symbol of that success."
Over the years, the brands of the institution and Athletics have been updated, including different logos and colour schemes.
"The new Red Deer Polytechnic brand was unveiled on October 1, 2021, and this included a new logo," says Kristine Plastow, Dean of Students. "As a result of the changes, the brands of the Polytechnic and Red Deer Polytechnic Athletics were not aligned, so we engaged with stakeholders to better connect the two. With the bold and modern features of the updated Crown, along with the single green colour, the relationship between the two brands is now strongly correlated."
The refreshed Red Deer Polytechnic Athletics brand will be visible on campus and on new uniforms when the Kings and Queens compete in the 2022/2023 season.
"We are very excited for the 15 Red Deer Polytechnic Athletics teams to proudly showcase the modern visual identity this year, as they train, compete and volunteer in the community," says Randy Stewart, Manager, Athletics and Student Life. "The Kings and Queens will have a unique and recognizable look as they continually strive for excellence in all facets of being a student-athlete at Red Deer Polytechnic. We are very proud of our student-athletes, and we can't wait for the new season to begin in front of our donors, supporters, alumni, and fans in central Alberta."
20 year old Red Deer man faces child pornography charges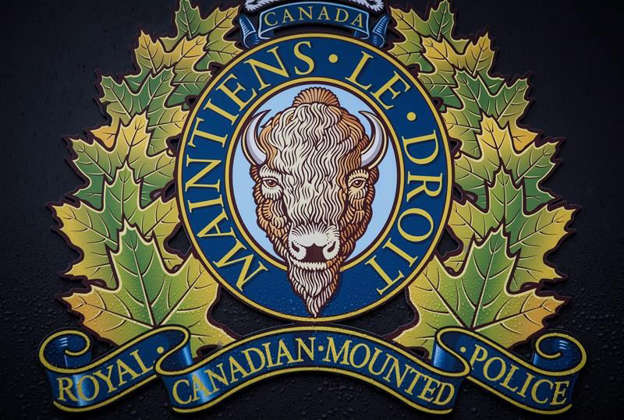 From Red Deer RCMP
Red Deer RCMP – one male arrested and charged with distribution of child pornography
On May 11, 2023 Red Deer RCMP arrested and charged a resident of Red Deer with child luring and multiple child pornography offences.
Red Deer General Investigative Section (GIS) conduct a joint investigation with ALERT's Internet Child Exploitation (ICE) unit.
Due to joint efforts in the lengthy inter-agency investigation, Red Deer RCMP arrested and charged 20-year-old Mark Andrada.
Andrada was charged with the following Criminal Code Offences:
Possession of Child Pornography
Exporting Child pornography
Accessing child pornography
Print/ publish/ make child pornography
Luring a child
Andrada allegedly engaged in sexually explicit online chats with a young female victim in Illinois. The victim was sextorted into providing photos and videos, which the accused later tried to sell. The FBI was involved in the investigation.
Andrada appeared before a Justice of the Peace and was released with his next court appearance set for June 9, 2023, at the Alberta Court of Justice in Red Deer.
If you have information about this matter, please contact the Red Deer RCMP at 403-406-2300 or your local police. If you wish to remain anonymous, you can contact Crime Stoppers at 1-800-222-8477 (TIPS), online at www.P3Tips.com or using the "P3 TIPS" app available through the Apple App or Google Play Store.
To report crime online, or for access to RCMP news and information, download the Alberta RCMP app through Apple or Google Play.
Red Deer Hospital Lottery announces $25,000 winner of the Early Bird Draw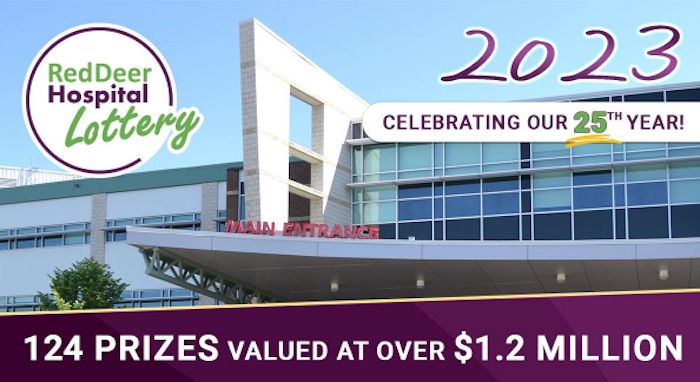 Congratulations to GAGE & VICTORIA SEAVILLEKLEIN of RED DEER,
the lucky winner of our $25,000 Early Bird Draw!
It's not too late to see your name on the Winners' List. But you'll have to hurry – tickets are only on sale until June 19th.
Our Grand Prize Sorento Custom Dream Home prize package is valued at $1,126,465 including furnishings from Urban Barn!
CHECK OUT OUR GREAT TICKET PACKAGES
1 for $25 • 5 for $75 • 10 for $125 • 25 for $250
Over $1.2 Million in prizing to be won!
Win half of an increasing jackpot of up to $1,000,000
$10 EACH | 10 FOR $25
25 FOR $50 | 50 FOR $75
Win half of the current jackpot of:
If you've ordered your tickets prior to receiving this email, thank you and good luck! If you know someone who would like to show their support for our hospital,
click below to forward this email to a friend.
Thank you so much for your support, and best of luck in the draws.
CALL RED DEER & AREA OR TOLL FREE
403.340.1878 1.877.808.9005