Taxpayers DO have the right to remain silent
A taxpayer-friendly unanimous Federal Court of Appeal ruling came out this week in MNR v Cameco [2019 FCA 67]. At issue was whether or not the Minister (through the CRA) has the authority to compel oral answers to oral questions from taxpayers or their employees.
In his ruling, Justice of Appeal Rennie stated "…the Minister does not have the power to compel a taxpayer to answer questions at the audit stage…", however, it may be in the best interest of the taxpayer to provide reasonable answers to reasonable questions in order to expedite the process. The full entire ruling can be found and read here
This ruling simply re-confirms, that even in an audit, you (and your staff) have the right to remain silent, and that the Minister's powers are limited to physical evidence.
An exception to this is you are required to provide assistance in locating and providing that physical evidence, which may need to be orally.
Personally, when dealing with a very large number of taxpayers on our own office, we want to be certain that the file that the CRA is talking about is the same file in front of us. As such, we are a firm believer in the Canadian Home Builders' Association motto that is ironically supported by the Government of Canada: "Get it in Writing."
I am not advocating answering no questions, as the Minister (CRA) still has the ability to issue reassessments, thereby shifting burden of proof to the taxpayer further to disprove the reassessment.
I am, however, advocating at a minimum to get those questions detailed, and in writing. This will help to provide clarity and allow for proper thought in your answers as opposed to stating something with unintended consequences.
Here is a little example of what happens when you don't get it in writing: in my dark-side days as a field auditor with the (then called) CCRA, we used to ask prying questions that the taxpayer had no idea they were answering.
For example, in one particular circumstance I was reviewing a file where it was suggested that the taxpayer was doing under-the-table cash jobs. This meant I would have to be creative in figuring out the taxpayer's cost of living, and ruling out other sources of income.
Meeting in a quiet restaurant in a small Saskatchewan town, I was eventually able to have the taxpayer relaxed enough to think that we were having a normal conversation. Just a couple of 'Riders fans that aren't a fan of Ottawa, but hey, I have a job to do. When the taxpayer started complaining about the government, I joined in:
"Hey, I hear you. I'm not some suit from Ottawa. I'm from Regina. I mean both the feds and the province already get enough out of me from tax on my smokes."
I don't smoke.
The taxpayer didn't know that, but the anger was timely because the province had just raised up the cigarette tax the previous year so packs were well over $6 a pack.
"Yeah I know", the taxpayer said, "I smoke a pack a day".
Music to my ears as a tax auditor, the taxpayer just told me that they need ($6 x 365) = $2,190 of after-tax income just to feed their cigarette habit.
I continued, "That's terrible! Between getting our money on that, and getting it at the casino, it's just crazy how much they make it hard to enjoy our weekends."
"Yeah, I don't win nuthin' at the casino either," the taxpayer stated.
To me I heard 'I didn't have any non-taxable casino winnings. In fact, the taxpayer likely had lost money in the year. This means the taxpayer needed to have more disposable income to gamble.'
The conversation continued for a good 30 minutes. Once I was armed with more knowledge of the taxpayer's lifestyle and spending habits, I went to work. Bank statements, receipts, mileage information, fuel costs, type of vehicle, etc.
We would use information tools not only from Statistics Canada for price of fuel in different regions, we would also use websites like www.fueleconomy.gov that provide different estimated fuel consumption based on type of use and mileage going back to cars from the 1980s. Then we work backwards to see if the numbers made sense with respect to the taxpayer's vehicle and costs.
When it was all said and done, I used the results of our conversation against the taxpayer. When I was finished, I found over $30,000 in an income variance between the taxpayer's living costs and change in net worth compared to what was reported. Not only that, but the taxpayer had already backed themselves into a corner because of the questions that were answered which I had documented.
My guess is that in conclusion, the taxpayer thought they should have got the questions in writing instead of meeting me at a restaurant.
—
Cory G. Litzenberger, CPA, CMA, CFP, C.Mgr is the President & Founder of CGL Strategic Business & Tax Advisors; you can find out more about Cory's biography at http://www.CGLtax.ca/Litzenberger-Cory.html
Bjorn Lomborg shows how social media censors forgot to include the facts in their fact check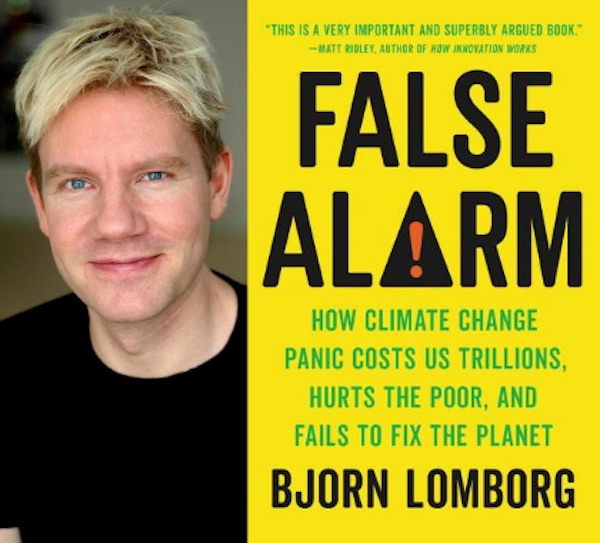 Dr. Bjorn Lomborg is president of the Copenhagen Consensus Center, and visiting fellow at the Hoover Institution, Stanford University. The Copenhagen Consensus Center is a think-tank that researches the smartest ways to do good. For this work, Lomborg was named one of TIME magazine's 100 most influential people in the world. His numerous books include "False Alarm: How Climate Change Panic Costs Us Trillions, Hurts the Poor, and Fails to Fix the Planet", "The Skeptical Environmentalist", "Cool It", "How to Spend $75 Billion to Make the World a Better Place", "The Nobel Laureates' Guide to the Smartest Targets for the World 2016-2030" and "Prioritizing Development: A Cost Benefit Analysis of the UN's SDGs".
The heresy of heat and cold deaths
Ethics prof at one of Canada's oldest universities on temporary paid leave for stance against forced vaccinations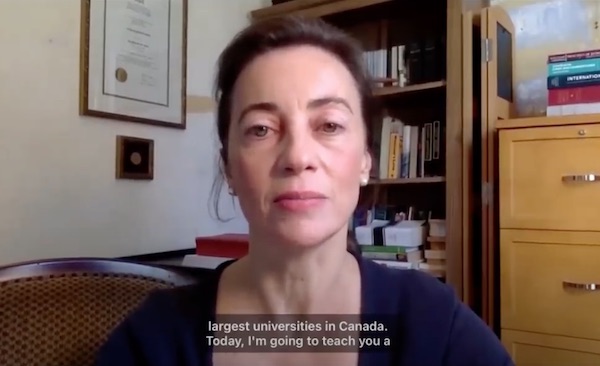 Huron University in London, Ontario, was incorporated way back in 1863 as one of the founding colleges of Western University.  Western is one of the largest universities in Canada.
On the University's website under academic objectives, Huron University strongly encourages "critical thinking through excellent teaching and research".  But it appears critical thinking may have landed a university ethics professor in a career ending dilemma. Dr. Julie Ponesse has been teaching Ethics at Huron for 20 years.  Dr. Ponesse says the University of Western Ontario has barred her from campus and put her on temporary paid leave for taking an ethical stance against the University's vaccine policy.
Here is the first measure of that policy as highlighted on the University website.
Mandatory Vaccination on Campus: Huron and its affiliate partners are implementing a vaccination policy which will require proof of vaccination or have an exemption in order to come on campus, including living in residence. Those with an exemption must be tested for COVID-19 twice weekly. There is no testing option for those who choose not to be vaccinated. Those without proof of vaccination or an exemption will not be permitted on campus.
Professor Ponesse says just a few days before the school year began, she was mandated by her employers to take the vaccine immediately.  As an Ethics educator she decided it was her job to teach her students it's ethically wrong to force people to take a vaccine.  Instead of lining up for the jab, Dr. Ponesse went to her office and recorded a video which has now been seen across Canada tens of thousands of times.  At the end of the video a statement appears indicating Professor Julie Ponesse was dismissed by her employers on September 7.
The video is being shared and commented on by Canadians from coast to coast, in various social media platforms.  It's a fascinating discussion on ethics in a terribly confusing and controversial time, by an experienced ethics professor who has courageously put her ethics ahead of her career.

The video has been taken down by both Facebook and Twitter for statements Ponesse makes about the effectiveness of vaccines.  This video was reloaded to Facebook.  Supporters of Dr. Ponesse have also posted it to Instagram.  We've posted two links in case one is taken down yet again.