3 wards for the city based on federal and provincial governance models.
An interesting proposal has been suggested for our municipal governance that is modeled after the provincial and federal electoral system.
Federally we have Members of Parliament (MPs) and one of them is also the Prime Minister. Provincially we have Members of the Legislature (MLAs) and one of them is also the Premier.
Federally our fine city is divided into 2 electoral districts or ridings both federally and provincially, so we have 2 MLAs and 2 MPs, and anyone could also be our Premier or Prime Minister, or Speaker, Cabinet Member, or Opposition Leader.
Back to our city's governance, we elect 9 people currently, 8 councillors and 1 mayor for 1 electoral district. The idea being suggested is 3 wards, 3 councillors each with 1 also being the mayor.
Population wise and geographically 3 wards would be fairly easy. Using the last municipal census. Approximately 1/3 the population lives east of 30th Avenue so that would make an easy boundary and approximately 1/3 live north of the river, another easy boundary. The other 1/3 would be south of the river and west of 30th Avenue. Easy and already done.
Now, why would we consider 3 wards over governance of a single entity?
Look at thhe history of the wards, the services offered, crime rates, return on investments and you can see the reason.
The east of 30th Avenue ward has, 3 high schools with plans for 2 more, has the Collicutt centre with a recommended site for the next multi-use aquatic centre, 2 emergency services location, and a pickle ball court centre.
The north of the river ward has no high schools with no plans for any, the Dawe recreation centre, YMCA, and 1 emergency services centre.
The other ward has 1 high school, 1 college, downtown recreation centre, museum, tennis courts, Michener pool, Westerner, Kinex arenas, curling rinks, a proposed cultural centre, hospital, multiple emergency services to name but a few.
So it is easy to see the rationale behind and the appeal for a ward system as our city grows in a manner favourable to some and not to others. 3 wards with 3 councillors each and 1 of the 9 would also act as mayor. It works provincially and federally and it would make councillors responsible and accountable for any continued disparities, right?
It is an option. Just saying.
The Real Reason for Record Gas Prices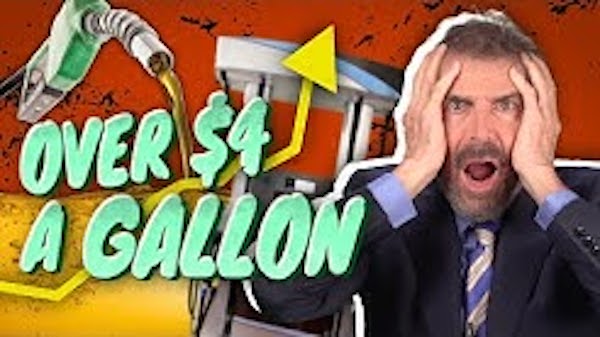 Who's to blame for record high gas prices which in turn have made EVERYTHING more expensive?
Politicians are using the playbook of environmental activists who want desperately to slow everything down, every business, and every single person (who can't afford endless price hikes).
Here's Emmy Award winning journalist John Stossel.
=====
From StosselTV
Putin! Price gouging! Excess profit! Politicians blame the wrong things for record gas prices. Politicians say higher prices are caused by "corporate greed." Nonsense. Greed is a constant. Companies are always greedy. They were just as greedy when prices dropped. "If big oil could raise prices anytime they wanted … then why were they so cheap in 2020?" asks Ben Lieberman of the Competitive Enterprise Institute. He points out that the record price "all comes down to cutting back on supplies." Exactly. Prices change because of supply and demand. Politicians, pushed by environmental activists, have restricted oil production.
——– Don't miss a single video from Stossel TV. Sign up here: https://www.johnstossel.com/#subscribe ——–
John Stossel
Libertarian journalist John Stossel created Stossel TV to explain liberty and free markets to young people. Prior to Stossel TV he hosted a show on Fox Business and co-anchored ABC's primetime newsmagazine show, 20/20. Stossel's economic programs have been adapted into teaching kits by a non-profit organization, "Stossel in the Classroom." High school teachers in American public schools now use the videos to help educate their students on economics and economic freedom. They are seen by more than 12 million students every year. Stossel has received 19 Emmy Awards and has been honored five times for excellence in consumer reporting by the National Press Club. Other honors include the George Polk Award for Outstanding Local Reporting and the George Foster Peabody Award.
We Have Met The Goalies, And The Goalies Have Won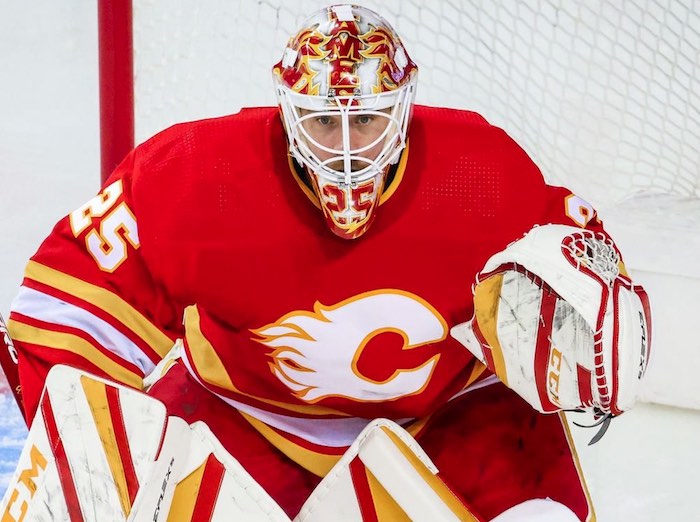 The NHL's problem, Boston Bruins GM legend Harry Sinden told us years ago, is that there are 30 teams. But just one Stanley Cup. That makes for a lot of disappointment.
As Toronto fans can now attest, that disappointment stings worst when you have a team with a likely Hart Trophy winner and an impressive regular season. By rights a healthy Leafs squad should have disposed of the defending champions from Tampa Bay, who finished five points below them in the standings.
But the NHL is no place for favourites. Analytics have found that, generally, you'd have to play a best-of-51 series before the higher-seeded NHL team would have the advantage. (The NBA is much more favourable to the chalk.) So, given enough time Toronto would have outlasted the Lightning. It could/ would have taken till August to do so, however.
Why? Because the NHL— despite fitful attempts to redress this discrepancy— has created a Frankenstein playoff model that allows lesser teams to clog the ice, funnel shots from bad angles and get away with fouls that wouldn't stand in the regular season. Using the rules today, a defensive-minded team can clog the front of the net, blocking as many shots as does their goalie.
In Toronto's Game 7 loss to Tampa, the Leafs directed 57 shots at impenetrable goalie Andrei Vasilevsky. He stopped 30 of 31 that reached him. His defence almost matched him, blocking 26 shots. (Toronto blocked 13 shots while goalie Campbell stopped 20 of 22 shots that rewashed him.)
Toronto buzzed the scoring zone, dominating puck possession. They dominated faceoffs, winning 61.8 percent. In the end it meant zilch, be cause Vasilevsky was a brick wall.
It was the same for the Pacific Conference champion Calgary Flames against 23-year-old goalie Jake Oettinger and the Dallas Stars— who only snuck over .500 on the final day of the season. In Game 7 Calgary sent 129 shots toward the net, with Oettinger making 64 saves into OT. And his defence blocked 32 Calgary shots on Sunday.
On average the Flames outshot the Stars (272 shots) by over 20 shots in each of the seven games. Yet the lower-rated Dallas almost escaped with the series win, because Oettinger was otherworldly. It took a bad-angle goal from Johnny Gaudreau in OT to propel the favoured Flames to a Round 2 Battle of Alberta with Edmonton.
The NHL shows no inclination to reward hight-ranked teams, preferring to lionize the grinders and bangers by letting them hit opponents late and charging guys along the boards. If there were a goal that epitomized this credo it has to be Gm.4 of the Kings/ Oilers series when Carl Grundstrom slid on his belly into goalie Mike Smith, pushing the puck under the Oilers goalie with a two-handed shove. Ugly? Yes, but effective against the massive goalies.
Of course, what are scorers to do when faced with 6-foot-5 goalies like Smith and his towering peers blotting out the sun? The epidemic of skilled giants wearing huge equipment has led to teams not shooting till they can screen the goalie or knock in a rebound. It was something we wrote about in February of 2021 following publication of an article by Ken Dryden in The Atlantic entitled "Hockey Has a Gigantic-Goalie Problem".
"The problem isn't the game. The problem is the goalie, who is changing the game", declared Dryden. "This game, one that allows for such speed and grace, one that has so much open ice, is now utterly congested… Never in hockey's history has a tail so wagged the dog."
Dryden reviews the evolution of the position from goalies' bodies protruding above the cross bar to having their entire body below it. "Pads that had been made of heavy leather, deer hair, and felt were replaced with nylon, plastic, and foam rubber. These lighter materials, which made the pads less awkward to move around in and less tiring to wear, could then also be made bigger. And bigger equipment, covering a body now in position below the bar, filled even more space."
Dryden explains how a properly positioned 6-foot-3 or taller goalie can now block all avenues for the puck— from his knees. "But really, in that equipment, with those body strategies, why get up? Why move? What better puck-blocking position could he take?"
The response from coaches and shooters? "Rush the net with multiple offensive players, multiple defensive players will go with them, multiple arms, legs, and bodies will jostle in front of the goalie, and the remaining shooters, distant from the net, will fire away hoping to thread the needle, hoping the goalie doesn't see the needle being threaded, because if he does, he'll stop it
It's not a formula Dryden likes. "All the players' amazing skills, developed in hours of practice, visualizing and dreaming in basements, on roads and local rinks, in drills with coaches and expert teachers, their minds and hands now able to move as fast as their feet, to find and use all the open ice that is there. But with so little open ice where open ice matters, for what?"
He contrasts how basketball solved its size problem: introducing the three-point line to open up scoring in what was becoming a stalemate beneath the hoop. "If a big guy can't pass and shoot, there's no place for him. With big guys dispersed and away from the basket, little guys now even get rebounds. All 10 players are involved. All 10 players can have a role. All 10 players, on the best teams, and on even better teams in the future, need to have a role to win. This NBA game, played on a much smaller surface than a hockey rink, is now far more open, much less congested."
Dryden's solution is a reluctant one. "The clever cat-and-mouse game between goalies and shooters has run its constructive course. The goalies, by winning, have changed the game." So the net must be made bigger. "Maybe only six inches or a foot wider, maybe only six inches higher. And only for those in junior and college leagues and above."
Whether the NHL can see beyond its cherished myths of grinders and role players to admit it has a problem is the question. A question that, as long as Gary Bettman is commissioner, will never be answered.
Bruce Dowbiggin @dowbboy is the editor of Not The Public Broadcaster (http://www.notthepublicbroadcaster.com). The best-selling author was nominated for the BBN Business Book award of 2020 for Personal Account with Tony Comper. A two-time winner of the Gemini Award as Canada's top television sports broadcaster, he's also a regular contributor to Sirius XM Canada Talks Ch. 167. His new book with his son Evan Inexact Science: The Six Most Compelling Draft Years In NHL History is now available on http://brucedowbigginbooks.ca/book-personalaccount.aspx