More than 100 years of history at Sylvan Lake's Hazzard County
Here's some history from the Sylvan Lake and District Archives about one of Sylvan Lake's oldest buildings, what is now the Hazzard County Bar and Grill.  Continuously operated since being built over a century ago, this building on 46th Avenue started out as Dingwall's Boarding House.
Enjoy this local history story and stop by for a cool drink next time you're at Sylvan Lake. 
James Dingwall Family
By Alex Dingwall and Lillian Duffield
James Alexander Dingwall and Catherine Ann McCrimmon were married in 1908 in Glengarry County, Ontario. They had two children, a son, Alexander, born March 27, 1909 and a daughter, Helen, born April 24, 1911.
The family moved west to Red Deer in 1913. Mr. Dingwall worked for Great West Lumber Co., which firm operated a saw mill on the Red Deer River.
On April 17, 1917, the family moved to Sylvan Lake where they operated the first Dingwall Boarding House. Mr. Joe Rosse had a store in the front part of the building. This building was destroyed by fire on January 21, 1921, when a gasoline lamp exploded. It was rebuilt in 1921 and this building still stands. At present (1984), the P&F Offshore Grocery occupies part of the premises.
The Dingwalls catered to CNR freight train crews hauling coal from Nordegg Mines. There were 14 to 16 trains a day at that time. Many boarders enjoyed the sumptuous meals served by the Dignwalls. Some of these were Dr. E.K. Wright, who organized the first Sunday School in Sylvan Lake; school teachers, Miss Spicer, Miss Baker, Miss Buzzard, Mr. Les Matheson and others. Also, the late Jack Penley, who operated Varsity Dance Hall for many years, and members of his orchestra boarded at the Dingwalls. Many free meals were handed out to those in need during the depression years. Mr. Dingwall's beautiful big garden helped supply food for the table.
Both Mr. and Mrs. Dingwall were faithful church workers. Mr. Dingwall looked after the heating of the church and hall for many years. When the basement flooded and caved in, Mr. Dingwall built the new foundation. Mrs. Dingwall was a member of the Ladies' Aid and worked hard for the turkey suppers sponsored by that group. She was on the committee in the early days that acquired the church bell and this bell still hangs in the new church belfry. Mrs. Dingwall was also responsible for obtaining a building, donated to her by Mr. Z. Mederis, which was moved in beside the church to be used as a Sunday School Hall for many years. Ladies' Aid meetings, teas, and turkey suppers were held in this hall as well as many other functions.
Mrs. Dingwall was also a faithful member and worker for the Women's Institute and served as president for a number of years.
The Dingwall's son, Alexander (Alex) Edgar Dingwall, married Evaline Mina Byers of Sylvan Lake on August 31, 1940. He served five years with the Canadian Forces in the Second World War and saw service in England and Italy. On his return in 1945, he and wife Eve made their home in Red Deer where he was employed for 30 years at Red Deer Motors. They obtained a home through the V.L.A. at 3511-44 Avenue in 1949 and still reside there. Alex and Eve have two daughters.
Susan Catherine, born April 15, 1948, married Syd Nichols of the Willowdale District and they now farm four miles east of Rocky Mountain House. They have two daughters, Janet and Laurie.
Mary Louise was born August 28, 1949. She married Gordon Dolling (son of a former Sylvan Lake councilor) and they live in Fort McMurray. They have two sons, Jimmy and Darin.
The Dingwall's daughter, Helen Barbara Dingwall, married Robert Thompson of Calgary on September 12, 1945. They moved to Vancouver, Washington, where Helen still resides. Robert passed away in January, 1982. They have one daughter, Shirley Ann, who is married and has two sons. They live 20 miles from Helen.
Another early Sylvan Lake family was Mr. and Mrs. F.D. McCrimmon, who were doubly related to the Dingwalls. Mrs. McCrimmon was Mr. Jim Dingwall's sister and Mr. F.D. McCrimmon was Mrs. Jim Dingwall's brother.
They also had a sister, Mrs. Mary Bell (McCrimmon) Falkner, who resided in Sylvan Lake for many years.
Mr. Jim Dingwall passed away on July 27, 1954 at the Red Deer Hospital. Mrs. Dingwall passed away in the Rimbey Nursing Home on February 28, 1960. They are both buried in the Sylvan Lake Cemetery.
from:  Reflections of Sylvan Lake, pp. 178-179 — Copyright Sylvan Lake Historical Society 1984
Last day to buy tickets – Buy and share to support your hospital!
Today at 11pm it's all over but the winning in the 2021 Red Deer Hospital Lottery.
No extensions will be made.
Buy now – it's your last chance! 
The Grand Prize Dream Home package is valued at $880,619 and includes furnishings from The Brick
and $10,000 Dream Home CASH!
CHECK OUT OUR GREAT TICKET PACKAGES
$25 EACH | 5 FOR $75 | 10 FOR $125 | 25 FOR $250
And remember, your purchase of a Red Deer Hospital Lottery ticket will directly benefit Central Alberta's tiniest patients.  
The Mega Bucks 50 jackpot is the highest ever!
Some ticket packages are still available.
1 for $10   ·   10 for $25
25 for $50   ·   50 for $75
Win half of the current jackpot of:
Bob Stollings Award presented to 35 year veteran of service to the City of Red Deer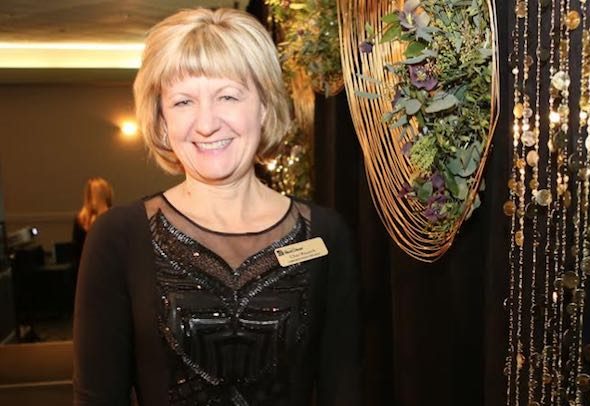 City of Red Deer Bob Stollings Award winner announced
Each year, The City of Red Deer is proud to celebrate the hard work and dedication of our staff through the annual Employee Recognition Awards. With COVID-19 restrictions in place, how the awards were handed out looked a lot different this year. Awards were personally delivered to each recipient rather than at an evening awards banquet.The awards celebrate long-term service employees and offers special recognition for those who have excelled in innovation, environmental stewardship and exceptional growth.The most anticipated award of the year is the Bob Stollings Memorial Award. This award was established by City Council in 1985 and is presented every year to honour Robert (Bob) E. Stollings, a loyal and dedicated employee of The City of Red Deer from 1960 to 1984. The recipient of this award has displayed outstanding civic performance in alignment with The City's Cornerstone Values – Respect, Integrity, Service and Excellence. Nominations are submitted by fellow coworkers detailing the employee's achievements professionally and interpersonally, along with letters of support.
We are proud to announce this year's Bob Stollings Memorial Award recipient is Char Rausch. She is the Corporate Events Specialist, but has held many roles within The City throughout her more than 35 years of service. From her time with the RCMP, Mayor and City Manager's Office, Legislative Services and now with Corporate Communications, Char has always brought her dedication to community and never-ending energy, to her work.
"Those who know Char, know the passion, commitment to excellence, and complete care she puts into everything she does," says Tracy Bruce, Human Resources Manager. "More than 35 years of service, Char has lived our corporate values and we are happy to celebrate her accomplishments by presenting her with the Bob Stollings Award."