Historic letter paints picture of early Sylvan Lake cottage life
The picture is of the Elliott family and their guests gathered on the porch of their Sylvan Lake cottage (circa 1930). From left to right: Mrs. (Edna) Elliott; Dr. Jack Elliott (guest); Mr. William Elliott; Jack Elliott (guest); and Bill Elliott. In front is 5-year old Gertrude (she is the author of this letter written to us in 1996).
Here's an 'old-timey' tale of de-winterizing one of the old cabins in Sylvan Lake. The following was transcribed from a hand-written letter which was one of the very first items donated to the Sylvan Lake and District Archives when it started as a picture museum in 1996. The Elliott family owned a cottage known as Grey Glen – photo attached.
June 6, 1996
Suite 301, 6303 – 104 Avenue NW, Edmonton, AB T6A 0X9
The Sylvan Lake Picture Museum Committee, Sylvan Lake, Alberta
Members –
My daughter drove me to Sylvan Lake in March, 1996 to see if the cottage I grew up in was still standing and we were happy to find it in excellent condition, well cared for and very familiar. It used to be called Grey Glen but now is called Sherwood Lodge. It is on what used to be 13th Street, 2nd street from the corner where the Highway from Red Deer turned the corner along the lakeshore drive.
I remember the day-long trip to the lake in an old open Touring Car with celluloid windows that snapped on when it was raining which meant miles of muddy slippery roads which eventually down the years became gravelled. I spent summers at the cottage every summer from when I was a babe in arms from end of June to Labor Day with my family until the War came along and the cottage was sold.
The first thing to be done when we arrived was to pick up fresh straw and butter ($.25), bread ($.10) and eggs (2 dozen for $.25) at one of the farms near the railroad track.
When we got to the cottage, then we had to de-winterize the cottage: take the screen off the chimney, brush the leaves from the eavestrough that ran along the top of the screened porch. The couch cushions and pillows and blankets were taken down from the two wires strung across the Main Room which defeated any mouse damage. Someone had to check and, if necessary, chop some wood and bring it into the back room and stack it. We usually left a supply of wood in the cottage when we left in the fall so it would be dry. This was done every morning we were there. Someone else had pumped and pumped after the pump was put in the place in the well til the water cleared. The 5-shelf narrow cupboard called the Dumb Waiter was attached by pulleys and put in place in the well casing and became our refrigerator. The wooden apple box was placed in the ground box near the well which kept vegetables cool. A path was cleared to the 'biffy' and it was inspected and swept clear of cobwebs. Someone else had to clean the lamps and add coal oil and of course, supper was prepared in short order and we gathered around the fireplace.
There were two bedrooms and a double bunk in the pantry (over the wood pile), a double bed and a single bed were arranged at each end of the porch, discreetly divided by awning curtains. The porch also held a large table with benches and Dad's very special willow armchair which he built for himself out of willow branches and all meals were served there – storm or not.
Sawhorses held springs in each of the bedrooms as well as the beds on the porch and large clean awning sacks were filled with the fresh straw to make a noisy but fragrant mattress and more awnings were hung over the screen on the porch if the weather got blowy. A small kitchen led off the main room and a large open deck at the back served as a laundry, washroom and general handy place. You were considered "old" enough when you could light the storm lantern for the inevitable trips out back at night. The cottage could sleep 14 if need be with room on the floor of the porch if anybody was left over.
It was quite an event when an artesian well was put in the street in front for all the cottages on that street. I don't have the date.
My mother, who was not particularly anxious to be noted, but every morning as long as I can remember went for a morning dip in the lake from cold water at the end of June to rapidly cooling water late August. It was a ritual strictly adhered to.
My father made sure that children and grandchildren could swim so that they had no worries when we spent the day on the beach, and you can see by the pictures, there was lots of beach.
My brother and I were even made lifeguards one summer during the Regatta. It was a mile to town but it was very necessary we wither swim or walk every day to get the mail and then back again in the evening to make the rounds of the Jitney Dances ($.10 a dance) in the three Dance Halls. There were usually lots of friends to meet or go with. And at least twice during the summer or if somebody had a birthday, our street would have a huge bonfire down on the beach and each family would bring something to eat or pop or coffee.
However, the beach is very different today. We could play softball in the water and the fielders would only be hip deep. It was a very safe beach for all ages.
I recognized at least four other cottages that were there when we were there. People from Red Deer, Olds, Calgary, Bentley and us from Vermilion, but of course I don't know if they are still going.
One other incident happened one summer. A Tornado tore across the lake, damaged the pier and sunk some of the boats and afterwards when we walked up the hill behind town following the damage, we discovered a teeter totter board had been lifted from its frame and riven right into the school wall.
I am enclosing some pictures I am donating to the Picture Museum. I read about in the paper I picked up the day I was there. There are explanatory notes on the back of the pictures. The big ones are taken from photographs that I have and were used in a Historical Display of costumes. I hope they will be of some use to you and I plan to come later in the summer and see the display.
My father and mother were Mr. and Mrs. W.J. Elliott from Vermilion, Alberta. They are both gone now. Dates of pictures approximately 1921-1938. My brother's name was Bill (age 86) and of course mine is Gertrude, age 77.
Click here to read more stories about Sylvan Lake history on Todayville.com.
Glenn Anderson adds some colour to the "Day of Golf"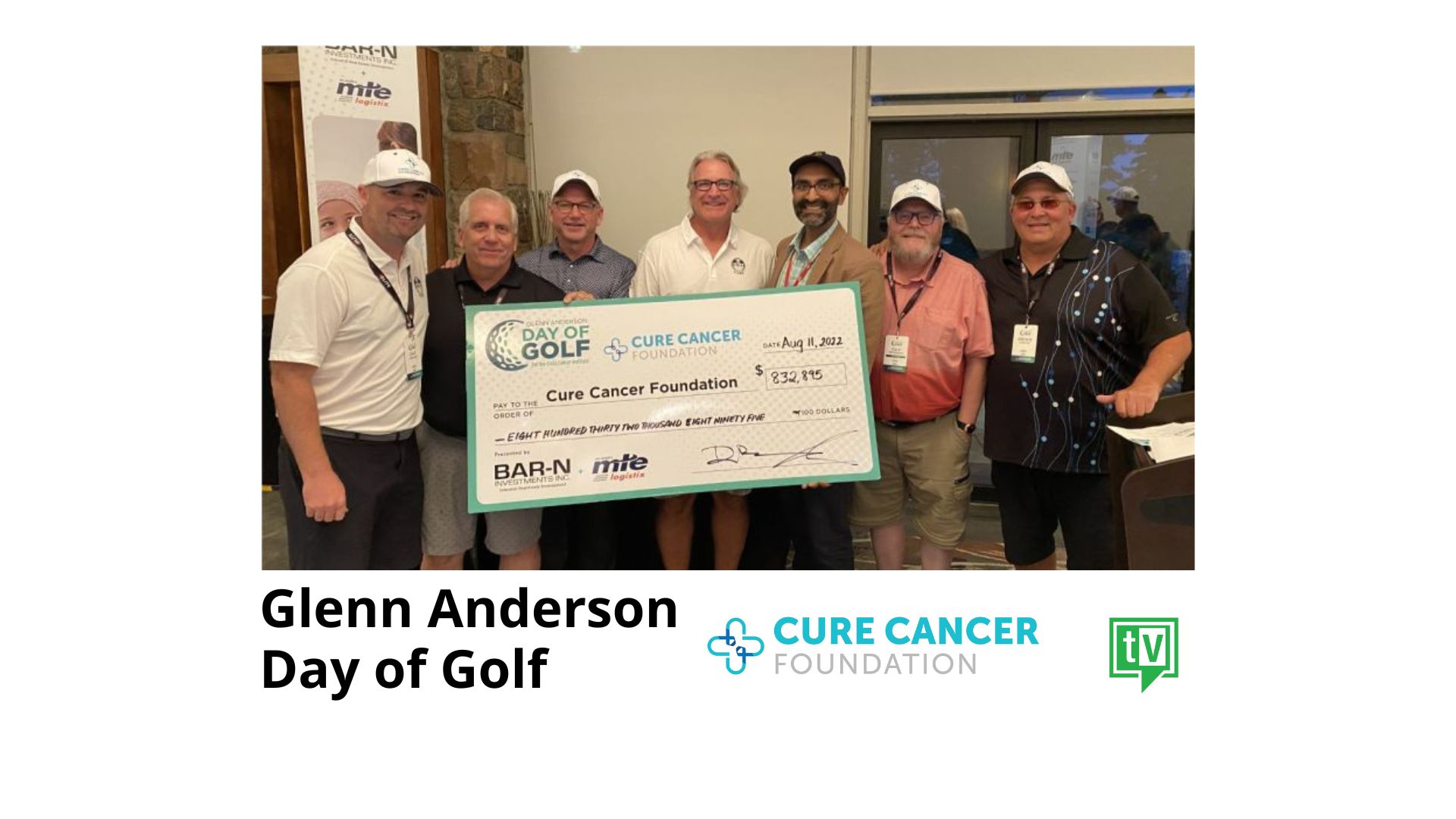 Last week, the 32nd edition of the Glenn Anderson Day of Golf raised an incredible amount of money … in fact more than $832 thousand dollars! Chances are as the numbers are tallied up, that total will be near $900K! That's a big deal and the money raised will fund cancer research. Congratulations to the organizers and a shout out to the Derrick Club who did an amazing job of hosting the event.
But today's story is more about Glenn Anderson. A class act, Anderson travels up to Edmonton from Florida each year to help make this event a roaring success. He told some great stories at a reception the night before the tournament. If you're an Oilers fan, you'll enjoy this video!
Click here to watch the video.
Health Basics was my Kick Start to a Healthier Weight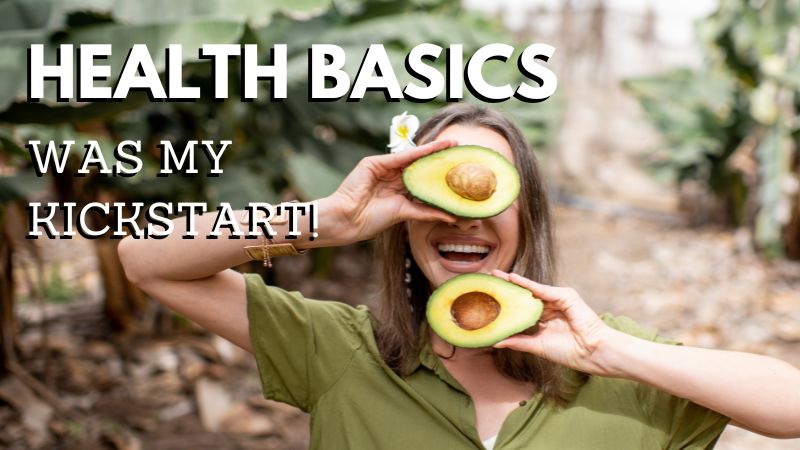 Editor's note: The concepts outlined in this article are important and can be adapted to our current isolated lifestyle.
Health Basics was my Kick Start to a Healthier Weight
I am a retired nurse so I know quite a bit about living healthy. However over my last year of work, I had a sedentary job and I felt tired so I did not put as much energy into my own lifestyle and my weight crept up. I was getting a lot of heartburn and I knew weight loss and lifestyle are the first line treatment.
So, after I retired I asked my doctor to send me to Health Basics. It was good to go every week, to have to be accountable, to have others to discuss my choices with as well as to pick up on things from class that I had let slide. I went through the 8 week program and lost 9 pounds. As I know how important it is to continue living healthy and be accountable to myself, I rejoined TOPS which I was a member of a number of years ago. I also continued with exercise classes and yoga at the Golden Circle and now I am down 17 pounds just over 4 months after I started down this path. I am feeling great: stronger, fitter and I have almost no heartburn. Health Basics has helped me to enjoy retirement!"
PS: "I knew Health Basics is a great kick start on healthy living as my husband had attended it years ago when he was diagnosed with diabetes. He followed the class recommendations and has lost more than 75 pounds over the years and feels great too."
As always Red Deer PCN is here to support your health and wellness. Call 403.343.9100. Mental Health Counsellors are available for therapy and other concerns.