A slice of 1930's Sylvan Lake heaven
Hey local history buffs, the above video is a great snapshot of a place and time, in this case, 1930's Sylvan Lake, AB.
Lake Cottages have always prompted whimsical names. Sylvan Lake is no different. This story showcases some great photos from the 1930's and also includes a Directory from the 1960's. Names like "Seldom Inn" and "Turkey Teepee" stand out.
Below is a photo of the Webster cabin, known as the LA-ZE-LOT. George Webster (second generation) with grand-daughters Kari-Lynn Shiells and Susan Marie Shiells.
The above photo shows the "Robin Nest" home on 41st Street and 50th Avenue in the early 1930s. The people are unnamed except as "Grandma and Ed". Ed was the maker of the wooden figurines in the picture.
Two very interesting accessions have come to us out of the blue from two very interesting contributors. The first one came through registered mail from a lady by the name of Gertrude Lambert in Edmonton whose father, Mr. Elliott, had been a teacher at the Olds Agricultural College and, later, Vermilion College. They built a cabin at Sylvan Lake about 1921 where the whole family spent the next 18 or 19 summers (until 1939). She and her daughter had been down to hunt up their old cabin which is still standing and while they were in town, picked up the current Sylvan Lake News with a write-up about our then new Archives. So, without so much as a phone call, she sent a collection of beautiful old photos and an accompanying registered letter. She was later down for a visit and brought additional pictures. Another interesting side of this story is that we also have met the present owner of the same cabin whose father, Dr. Charles from Calgary, purchased the cabin from the Elliott family and they have been coming here every summer since 1943. We also have pictures from this family.
Here's what we do know. The Elliott family built their cabin at Sylvan Lake about 1921 and came every summer until 1939 when WWII broke out. William taught at Olds, later Vermilion Agricultural Cottage; children Gertrude (Edna) and Bill, Jr.
Elliott Family Cabin (Grey Glen), circa 1930
Above is a picture of the Elliott family and their guests gathered on the porch of their Sylvan Lake cottage (circa 1930). From left to right: Mrs. (Edna) Elliott; Dr. Jack Elliott (guest); Mr. William Elliott; Jack Elliott (guest); and Bill Elliott. In front is 5-year old Gertrude. On the back is written: Originally Grey Glen / address 13 Street, 2nd road from (corner) road from Red Deer which went along the waterfront. Built approximately 1920-24 by my father W.J. Elliott and son William S. Elliott (Site: 33rd Street East)
Above, the Davey Cottage, circa 1930's
This is the cottage belonging to the Davey family, next door to the Grey Glen, Elliott's Cottage at 13th Street in Sylvan Lake, circa 1920-38. An older woman and two children are standing by a screened-in porch and a man is sitting and reading a newspaper inside.
Above, the Davey Family, circa 1930s
The Davey Family owned the cottage next door to the Elliott's cottage at 13th Street in Sylvan Lake, circa 1920-38.
Above, Washing Clothes, circa 1930s
Jean Phillips, Gertrude's friend from Edmonton, bringing in the washing at Grey Glen Cottage.
Above, Sawing Wood in May, 1941
William Elliott sawing wood with a buck saw at Buck Saw
Above, Jean Phillips, Gertrude Elliott's friend from Edmonton, polishing her shoes on the deck of Grey Glen, Elliott's Cottage.
Edna & William Elliott [1930]
Mr. and Mrs. William Elliott are standing by their cottage, Grey Glen.
Above, Gertrude Elliott (Edna), 1938
This is a picture of Gertrude Elliott taken in 1938 when she was a Grade Twelve student (later, Edna Lambert – donor of these pictures). Her full name was Edna Gertrude Elliott.
Taken at Grey Glen Cottage
Above, The (Former) Elliott Cottage in 1996
In March of 1996, Mrs. Lambert's daughter drove her mother to Sylvan Lake to see if they could find the old cottage on 13th Street built by Mrs. Lambert's parents, the William Elliotts. They were successful, despite the fact that the name of the street had been changed to 34th Street. Mrs. Lambert, in her letter which accompanied the pictures stated that it appeared "in excellent condition, well cared for and very familiar". It had been renamed Sherwood Lodge (formerly, Grey Glen) This picture was taken by Mrs. Lambert and her daughter that day and sent to the Archives with the historical pictures.
Above, Mr. William Elliott Sawing Wood with a Buck Saw – May, 1941
Bill Elliott at Grey Glen Cottage [1938]
The name Grey Glen is on the fence as well as the roof of the cottage.
Above, Sylvan Lake Life Guards, circa 1937-38
Gertrude and Bill Elliott worked as life guards on Sylvan Lake for two summers just before the outbreak of World War II, then the family sold the cottage, Grey Glen.
Jean Phillips – Chore Girl, circa 1930s
Jean Phillips was a friend of Gertrude Elliott's who was visiting at Grey Glen Cottage. She is holding a water pail in her left hand, a bottle in her right hand, and has a blanket or towel over her right arm.
Below you'll find a directory from the 1960's. Collectively they form a portrait of a much simpler time.
For other Todayville stories from the Sylvan Lake Archives, CLICK HERE.
If you have a unique and interesting stories you would like to see on todayville, you can do one of two things. Either register for free (except for business) or send us an email with details to [email protected] Learn more about the Sylvan Lake Archives.
Local moving company donating 101 moves to support vulnerable Canadians this holiday season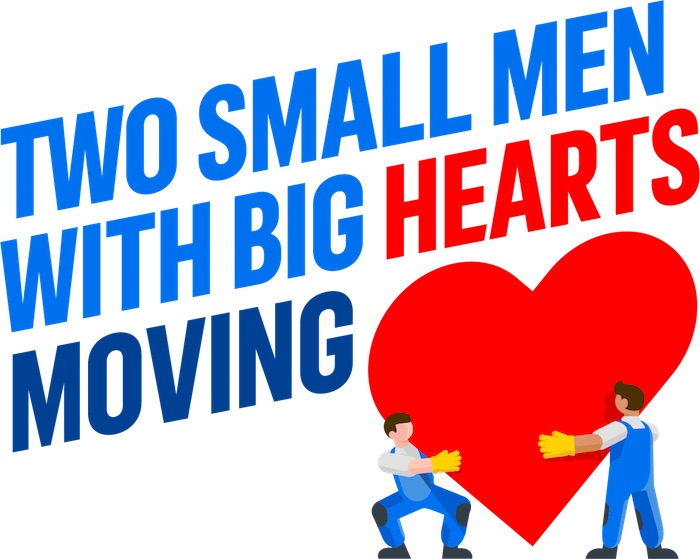 Submitted by Two Small Men with Big Hearts Moving
Two Small Men with Big Hearts Moving is moving joy, one community organization at a time
This holiday season, Two Small Men with Big Hearts Moving ("Two Small Men") is spreading joy, seeking to donate 101 moves to community organizations that support at-risk individuals. With inflation at an all-time high and the higher stresses that come with the holiday season and colder weather, Two Small Men is looking to give back to the local markets they operate in during this time of need. This marks the third year for this initiative, which Two Small Men was inspired to launch in 2020, following the hardships of COVID-19. The campaign has grown year-over-year, from 25 donated moves in 2020, to 80 moves in 2021, and now with a goal of 101 moves for 2022.
Two Small Men has a long history in Red Deer having supported the Red Deer Food Bank, Bridges Community Living, and the Alberta Motor Association in past years. They are also always actively searching for new community organizations to partner with to support with donated moving services.
This holiday season, Two Small Men will be helping organizations that support vulnerable communities with everything from moving mass amounts of food to local food banks, to supporting shelters with moving individuals into new homes, to moving toys for underprivileged children.
Two Small Men's community-first mindset is a key part of its identity. Written right into the name, it is a moving company with a big heart, that cares deeply about giving back. Two Small Men has developed a robust community giving program that supports a variety of non-profit and charitable organizations with in-kind moving services, donation collection initiatives, and other financial contributions. Each year, the business redirects 10 per cent of its annual profits to community giving and other charitable operations. In 2022, Two Small Men projects this will translate into a donation fund of $200,000, with the goal of growing to give $750,000 annually in the next 10 years.
"Moving people's possessions is our business, but the heart of what we do is really all about supporting the people who make up our communities," says Addison Parfeniuk, CEO, Two Small Men Big Hearts Moving. "We know that the winter season can be an especially challenging time for many people, and it is our hope that by partnering with local organizations such as the Red Deer Food Bank, we will be able to fill the real needs of real people in the Red Deer community."
Charitable and non-profit organizations are encouraged to submit their moving needs for consideration in this year's Season of Giving campaign.
About Two Small Men
Two Small Men with Big Hearts Moving is a Canadian moving company focused on supporting customers through every stage of their move, big or small. Founded in 1982, the company has 25 offices across the country with major operations in Calgary, Edmonton, Vancouver, Kelowna, and Winnipeg, and a fleet of more than 100 moving trucks. Committed to giving back to their communities, they donate 10 per cent of their profits each year to relevant charities and organizations that are serving the community.
Festival of Trees tickets are for sale now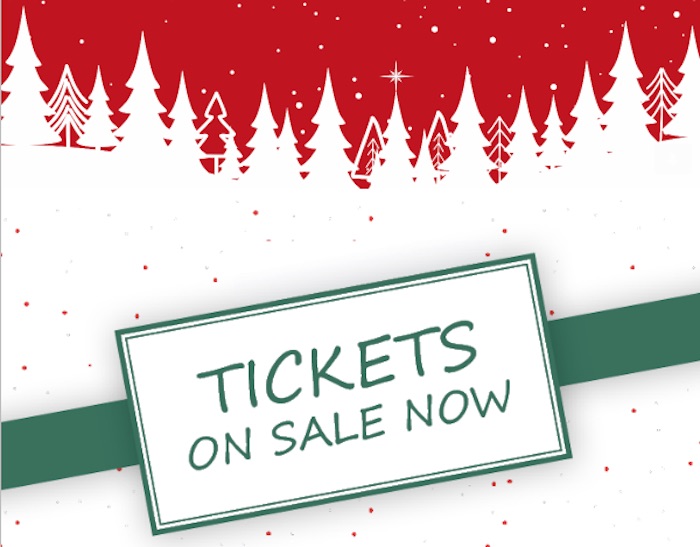 29th Annual Festival of Trees
It's time to experience the magic of Festival of Trees! Celebrate at Festival of Wines, be enchanted by Mistletoe Magic, and enjoy family fun at the all new Festival Pancake Breakfast.
For the last 28 years, Festival of Trees has raised funds for healthcare enhancements for the Red Deer Regional Hospital Centre and other health centres in Central Alberta.
2022: FUNDING THE INTENSIVE CARE AND CARDIAC CARE UNITS AT RED DEER REGIONAL HOSPITAL CENTRE.
As the only facility in Central Zone with Intensive Care and Coronary Care beds, Red Deer Hospital will be creating a permanent space for CCU and expanding its ICU beds by 8, for a total of 20 ICU beds. Our healthcare system needs more capacity, and this expansion is the first step in responding to the increased demand for high-quality care for patients in the ICU and CCU.
Cardiac enhancements and expansion of bed space have been a longstanding priority for our hospital, and Festival of Trees is thrilled to support the equipment needs in these new spaces by providing CPAP/BI-PAP machines, ultrasound systems, Glidescopes, and much more.
We're not just wines anymore!
Sample flavours from around the world. Local restaurants, fine wineries, craft beer brewers, and select distillers will all tempt you with some of their finest offerings.
Friday, November 25 | 7:00-11:00pm
Tickets $100 including gate admission | 18+
It has finally returned after a two-year absence! Get back to dining and dancing with your favourite girl with this magical evening of dinner and entertainment for fathers and daughters of all ages.
Daddies and daughters have been making this event a must-do Christmas tradition since 1998. This year we've got more fun and games than ever before.
Saturday, November 26 | 6:00-11:00pm
Tickets $125 including gate admission | All ages
NEW! Festival Pancake Breakfast
Grab a quick bite before you hit the Tree Room this year with a pancake breakfast for the whole family.
Pancakes, sausages, music, and a visit from Santa are all in store.
Sunday, November 27 | 10:00am-12:00pm
Tickets are $15 (13+), $10 (4-12), $5 (3 and under)
Includes gate admission | All ages