Stand Together Against Bullying – Pink Shirt Day 2021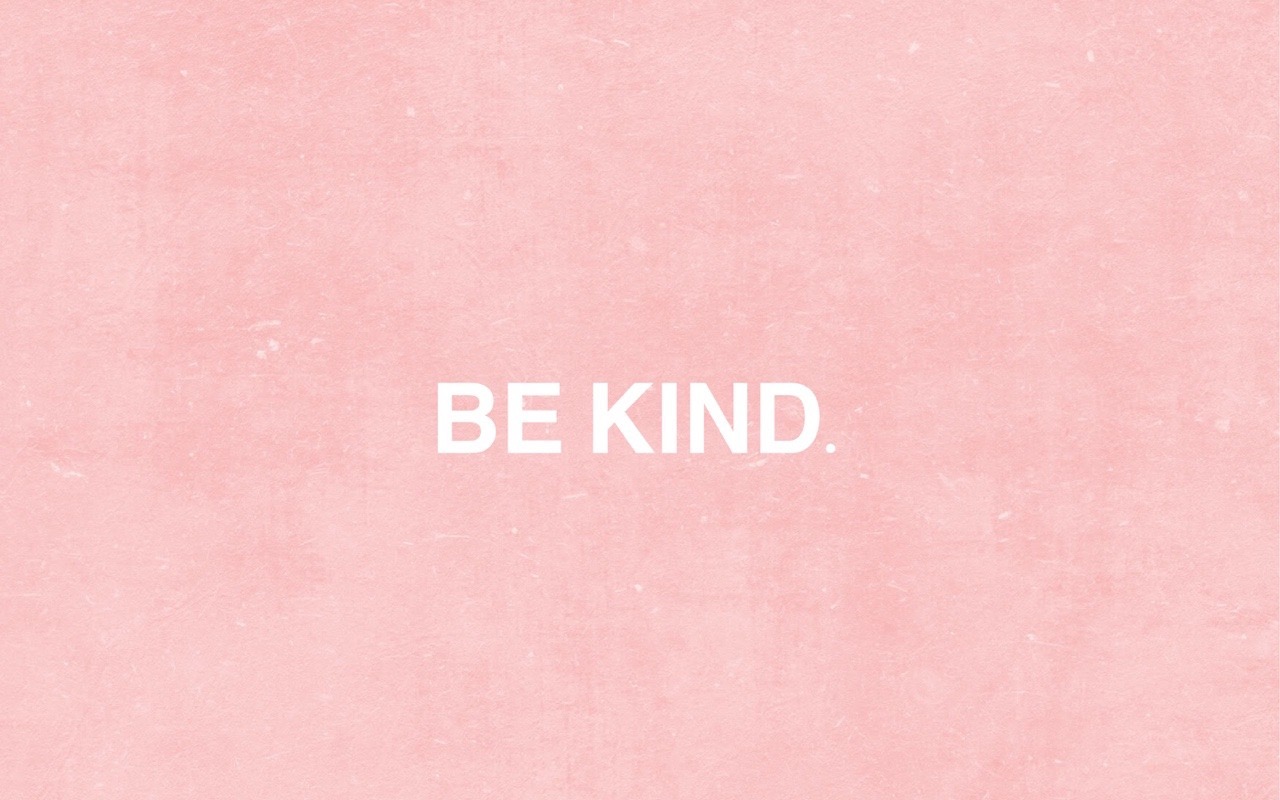 Wednesday, February 24, 2021 is the 14th annual Pink Shirt Day, a globally recognized movement to end bullying in all its forms and encourage the growth of a global community built on acceptance and support regardless of sex, age, background, gender identity, sexual orientation or cultural differences. 
Pink Shirt Day originated in 2007 in the eastern Canadian province of Nova Scotia, in a local story that captured national – and eventually international – attention, when a new 9th grade student walked in on the first day of school wearing a pink polo shirt. 
Travis Price and David Shepherd are the two young men responsible for unintentionally launching the global pink shirt movement. According to Price and Shepherd, a group of students were physically and verbally bullying the young man for wearing pink to school. As senior students, Price and Shepherd saw the situation as an opportunity to set an example and take a stand against bullying in their school.
That night the two went and purchased 75 pink tank tops and released a call on social media (MSN messenger at the time) encouraging their fellow students to show up at school the next day wearing pink. According to Price, in a school of roughly 1000 students, "700 to 850 kids showed up wearing pink. It was incredible." 
Since 2007, the movement has gained exponential traction and is now recognized in communities all around the world as individuals come together in an international display of solidarity against the devastating impacts of bullying.
The global movement to end bullying has led to the creation of countless local, national and internationally available resources, but there is still a long way to go.

Bullying Canada identifies 4 distinct types of bullying: verbal, physical, social and cyber. Short term and long term effects of bullying vary based on each situation, and can lead to damaging and dangerous outcomes for victims, friends, bystanders and countless others. While commonly associated with children and young adults in school, bullying impacts individuals of all ages and backgrounds in many areas of life, including the workplace.
Statistics released by Safe Canada revealed that 47% of Canadian parents have at least one child that has experienced bullying, while approximately 33% of the population experienced bullying as a child, and 33% of teenagers reported being bullied recently. Furthermore, around 40% of Canadians reportedly experience bullying in the workplace on a weekly basis.
If you, or someone you know is struggling with bullying, reaching out is the first step. You are not alone, and help is available. Extensive networks of resources exist in Alberta and across Canada to provide support, aid and solutions for those experiencing bullying. 
For support from Bullying Canada, call (877) 352-4497, or email [email protected]
The Alberta 24-hour Bullying Helpline can be reached at 1-888-456-2323, or the online Bullying Helpline Chat can be accessed here.
For more resources on how to identify a bullying situation, get help, or help someone in need, visit https://www.alberta.ca/bullying-how-to-help-others.aspx.
For more stories, visit Todayville Calgary.
Canadian men to face Ireland in Edmonton rugby sevens quarterfinal
EDMONTON — Canada will play Ireland in the Cup quarterfinals Sunday after winning two of three on Day 1 of the HSBC Canada Sevens.
The Canadian men, who finished sixth last week at the HSBC World Rugby Sevens Series event in Vancouver, opened play Saturday by beating Hong Kong 21-12 and Mexico 47-0 before running into a South Africa buzzsaw in the closing match of the day at Commonwealth Stadium. The Blitzboks, who downed Kenya to win the Vancouver tournament, ran in seven converted tries in a 49-0 win.
South Africa is now 9-0-0 in the two Canadian events, which stand as a truncated 2021 HSBC World Rugby Sevens Series due to the pandemic. The 2022 campaign kicks off in late November in Dubai.
Earlier, Canada's Josiah Morra, Phil Berna and Brennig Prevost scored tries against Hong Kong with Prevost adding three conversions.
Thomas Isherwood, in his World Series debut, had three tries in the lopsided win over Mexico while Anton Ngongo and Ciaran Breen had two apiece.
Pool A winner South Africa will play Hong Kong in the quarterfinals while the U.S. takes on Britain and Germany meets Vancouver runner-up Kenya.
Germany, an invited team, scored the upset of the day by beating Vancouver bronze medallist Britain 19-10 to reach a Series Cup quarterfinal for the first time.
The U.S. went unbeaten Saturday, overcoming Kenya, Spain and Chile to win Pool B. Ireland secured top spot in pool C with two wins and a draw.
Canada is fielding a new-look team at the Vancouver and Edmonton events.
Co-captains Nate Hirayama and Harry Jones along with Connor Braid, Justin Douglas and Conor Trainor have retired in the wake of the recent Tokyo Games, where the men finished eighth in their Olympic debut. 
Other players are taking time off in advance of the 2022 season. 
Berna, Jake Thiel and Andrew Coe are the only Olympians on the current Canadian squad although Morra has also played in the World Series. Thiel is serving as the team's vice-captain. 
Due to the pandemic, the World Series ground to a halt after the Canadian men finished third in Vancouver in March 2020. The men got in six of 10 planned tournaments and the women five of eight before the schedule stalled. A women's event in Langford, B.C., scheduled for early May last year was one of the tournaments cancelled. 
Only seven of the men's core teams are taking part in the Canadian events with New Zealand, Fiji, Australia, Argentina, Japan, France and Samoa among those missing due to pandemic-related travel restrictions. 
Like Vancouver, Edmonton has a four-team women's competition that features Canada, Britain, Mexico and the U.S. 
Canada will face the U.S. in Sunday's semifinal after drawing 26-26 in the opening match of the day. The Canadian women also defeated Mexico 40-12 and played to a 7-7 tie with Britain, the winners in Vancouver who will face Mexico in the other semifinal.
—
This report by The Canadian Press was first published Sept. 25, 2021
The Canadian Press
Judge says unvaccinated prospective jurors in sex assault trial will be excused
CALGARY — An Alberta Court of Queen's Bench justice has ruled that prospective jurors in an upcoming sexual assault trial in Calgary will be excused if they're not vaccinated against COVID-19.
Justice N.E. Devlin wrote in his ruling Thursday that allowing unvaccinated people to serve on the jury could unfairly compromise the health of other jurors, court staff and anyone else connected with the trial.
Further, Devlin said an unvaccinated juror could be a distraction to other jurors by causing them to fear for their health, and he said a juror who developed symptoms could scupper the entire proceedings.
A recent decision in Ontario saw an Ottawa judge rule that all jurors participating in a murder trial would need to be fully inoculated with two doses of vaccine.
But a Quebec Superior Court judge ruled earlier this month that a juror did not need to be fully vaccinated against COVID-19 to participate in a Montreal fraud trial, citing privacy concerns and jury representativeness in his ruling.
Devlin, however, wrote that during juror selection for the sexual assault trial in Calgary this week, the "handful" of people who were not fully vaccinated "spanned the age, gender, and ethnic spectrum" and that excusing them would not reduce the jury's representativeness.
"Factually, I am satisfied that vaccination is a safe and highly effective means of preventing the spread of the coronavirus, the development of COVID 19 infections, and severe illness in those who do become infected," Devlin wrote.
"The public and judicial resources dedicated to a jury trial are both scarce and precious, especially right now. Needlessly increasing the risk that a trial run under these circumstances is aborted due to a COVID 19 infection would bring the administration of justice into disrepute in the eyes of the public." 
A decision from B.C. Supreme Court last month did not allow the Crown to ask jurors questions about their vaccination status, citing privacy.
Devlin wrote that "judicial discretion to safeguard the proper administration of justice is paramount over any provincial privacy legislation."
He noted that when he asked whether unvaccinated jurors should be excused from serving, neither the Crown nor the accused took a position.
In the Quebec case, Justice Mario Longpre noted that provincial jury law only allows those with mental incapacity or impairment to be exempted.
Longpre wrote that Quebec law, unlike Ontario's, does not permit jurors to be disqualified by reason of physical incapacity "even if it were to be concluded that the fact of not being adequately vaccinated constitutes such an incapacity."
This report by The Canadian Press was first published Sept. 25, 2021.
The Canadian Press