St. Joseph High School student awarded scholarship worth $80,000.00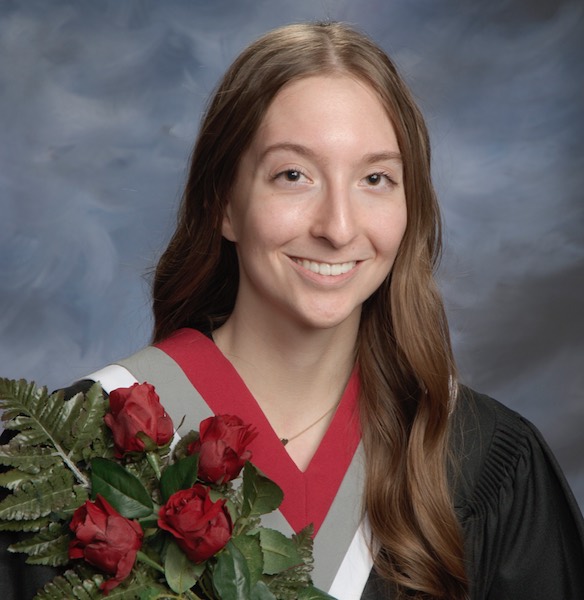 Article submitted by Red Deer Catholic Regional Schools
High school student wins a Schulich Leader Scholarship worth $80,000
Denaisha Kraft, a Grade 12 student from St. Joseph High School has been granted a Schulich Leader Scholarship, Creating the Next Generation of Technology Innovators, from the University of Victoria. The scholarship is in the amount of $80,000.
This is Canada's most coveted undergraduate STEM (Science, Technology, Engineering, and Math) scholarship. Kraft won in the science and math category.
"I never would have imagined that I would win this scholarship. It is truly life-changing. I honestly can't thank my teachers enough for everything they have done. They have always been so supportive, and they are always willing to provide assistance. They have undeniably inspired me to work towards my goals. St. Joseph High School has given me so many opportunities to grow as an individual, and the school does an amazing job of creating an inclusive environment to grow in both athletics and academics. My parents have motivated me throughout my entire life; none of this would be possible without their constant support. They have allowed me to pursue my interests and work towards my goals, and I can't thank them enough. I have also been fortunate to grow up alongside my twin sister, Jessica, and she has always been there to provide constant encouragement. Winning this scholarship gives me the ability to focus on my interests without having to worry about any financial limitations. I'm excited to connect with other like-minded individuals at the University of Victoria who share similar interests and passions, and I can't wait to get involved with the learning opportunities that the University of Victoria has to offer. I couldn't be more excited to start the next part of my journey," said Denaisha Kraft, Grade 12 student at St. Joseph High School.
"Denaisha is a remarkable member of our school community. Not only is she a strong academic student, Denaisha is also a gifted athlete who is part of our varsity volleyball and badminton teams. As a Schulich Leader Scholarship recipient, Denaisha is humble and passionate for learning, which is an element essential for mentorship to be effective. Denaisha has a bright future ahead of her and we couldn't be more pleased for her and her family," said Principal Graeme Daniel at St. Joseph High School.
"Denaisha is one of the top female students I have ever taught. She is modest and genuine but always seeks to understand more. Denaisha is a great ambassador academically and athletically," said Sherry Schulzke, a retired teacher from St. Joseph High School.
RD Polytechnic President Dr. Peter Nunoda steps down
Board of Governors announces retirement of Red Deer Polytechnic President
The Red Deer Polytechnic Board of Governors would like to announce the retirement of Dr. Peter Nunoda, effective immediately.
Dr. Nunoda joined Red Deer Polytechnic as President in September 2019. His accomplishments have included the creation of an internationalization strategy, the achievement of polytechnic status, and the launch of three baccalaureate degrees and additional programs.
The Board would like to thank Peter for his leadership at a pivotal time in the institution's history, but also during an unprecedented pandemic that he navigated effectively.
The Board has appointed Mr. Jim Brinkhurst as Interim President. He currently serves as Vice-President Finance and Administration & CFO. Mr. Brinkhurst has served at Red Deer Polytechnic for 10 years, with more than 30 years experience in the post-secondary sector across Canada.
A search process for the institution's next President will begin later this fall
Until Sunday stop by Tim Hortons for Smile Cookies in support of young readers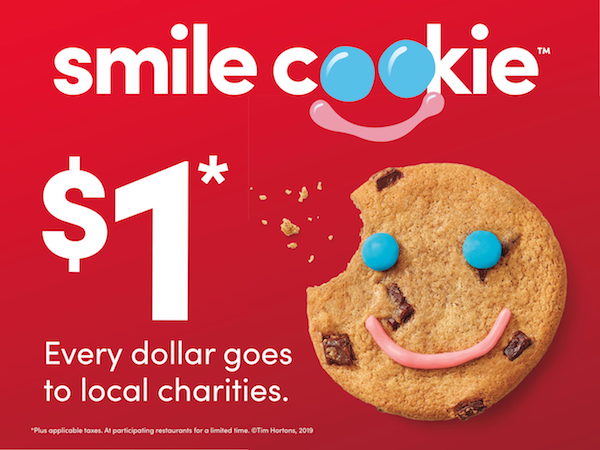 Who doesn't love cookies? They taste even sweeter when you are making a difference in a child's life!
Helping struggling students become readers of potential is exactly what local Tim Hortons stores want as proceeds for this week's Smile Cookie campaign will be directed to Reading College, a project of the Foundation for Red Deer Public Schools.
"We set up this amazing and fun summer program for kids in Grade 2 where they learn to love reading, and gain the skills to continue their growth as learners. Reading is the foundation for success in school and life. If we can help further develop their skills and instill a love for reading, it creates a lifetime of difference for that child. It will make a difference for them, make a difference for their families and make a difference in their life experiences. That's the beauty of Reading College," said Superintendent of Schools, Chad Erickson. "This year, we had 64 graduates of the Reading College program who were incredibly engaged and able to excel and improve their reading abilities over the month of July, setting them up for further success."
"The Smile Cookie Campaign is a great opportunity to raise awareness on the importance of literacy, it really does create life chances for students. Reading College is made possible through great support from our community and Tim Hortons – we could not operate it without this support," said Kristine Plastow, Foundation Board Chair. "I encourage the community to get out there and buy their cookies!"
From September 13 – 19, Tim Hortons restaurant owners in Red Deer will generously donate all proceeds from sales of a special smiling chocolate chunk cookie to support the Reading College program through The Foundation for Red Deer Public Schools. The $1 treat helps community programs across Canada in the cities where they are sold.
"On behalf of all restaurant owners and team members in Red Deer, I would like to thank our loyal guests for their generosity and support of the Smile Cookie campaign," said Tanya Doucette, Tim Hortons Restaurant Owner in Red Deer. "Tim Hortons is thrilled to support The Foundation for Red Deer Public Schools and Reading College with the funds raised and bring smiles to so many people's faces. We welcome everyone to come in to buy a delicious freshly-baked Smile Cookie in support of a great cause."
Help us promote the campaign by 'liking' Red Deer Public Schools on Facebook and 'following' us on Twitter, both under @rdpschools. You can also find us on Instagram @reddeerpublicschools.