Red Deer teacher representing Canada for Most Valuable Teacher title – Just 2 more days to vote!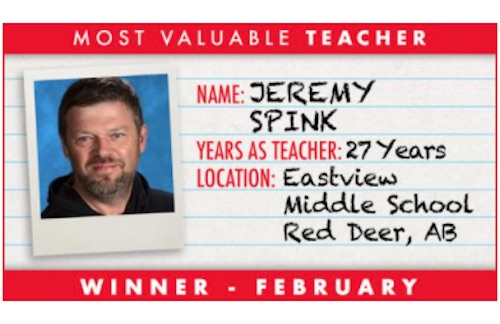 Local teacher in the running for $20,000 technology grant
Eastview's Jeremy Spink the only Canadian vying for the prize
A Red Deer teacher is the only Canadian in the running for a huge prize of $20,000 and the title of 2020/21 NHL/NHLPA Most Valuable Teacher, presented by SAP (Systems, Applications, and Products in Data Processing) and he needs your votes to win!
Jeremy Spink, Teacher at Eastview Middle School, is one of three teachers across North America vying for the technology grant and bragging rights of being named Most Valuable Teacher. If he is successful, Red Deer Public Schools will use the money to support students with technology to help bring Science, Technology, Engineering and Mathematics concepts to life at Eastview Middle School.
The community can help Spink win by voting daily on the Future Goals™ Teacher of the Year website from May 3-7.
Spink won the title for the month of February after competing against dozens of other teachers across North America. Red Deer Public received a $10,000 grant in which Eastview purchased technology for classrooms.
"I didn't really realize the magnitude of the whole program when I was nominated for February. The amount of support I received from our community was amazing – everyone really rallied around this cause. It was amazing on my part and I was touched by the support. It was such a great feeling," said Spink. "To take this to the next level will really be putting Red Deer, Red Deer Public and Eastview Middle School on the map across Canada. To bring our community into the spotlight and show what great things we do in our schools and in our Division would be amazing."
Spink, who has been a teacher at Eastview for more than 20 years, has incorporated the Future Goals™ – Hockey Scholar program into his classroom, which is designed to leverage STEM in hockey to create a fun and memorable learning experience.
"It is a great program and it all ties right into our curricular goals," he said. "I am dedicated to teaching applications for STEM because I know that it not only impacts how healthy and productive students are during this time, but also their well-being and success far beyond the K-12 years."
Eastview Middle School Principal Kevin Robertson said Spink has been a leader in the school's hockey program and worked with other teachers in delivering programming to Grades 6-8.
"In his hockey class, and in all of his classes, he instills a love of learning and particularly a love for the game for all of his hockey class students, through positive interactions and his infectious enthusiasm," said Robertson. "If he were to win the MVT for 2020/2021, we would look at how we could further support technology in our classrooms, whether through more devices, or through other specific technologies for our hockey program and other areas to supplement instruction."
How can the Red Deer community help? By voting for Spink once a day from May 3-7. To vote, visit the Future Goals™ Teacher of the Year website.
"I encourage people to vote because it will help put our community on the map. The other two teachers are from Pittsburgh and Philadelphia, so to have our community of 100,000 people go up against these two huge communities and show our Alberta and Canada pride would be so great!" said Spink.
Calgary Stampede receives $10M from federal government to aid recovery from pandemic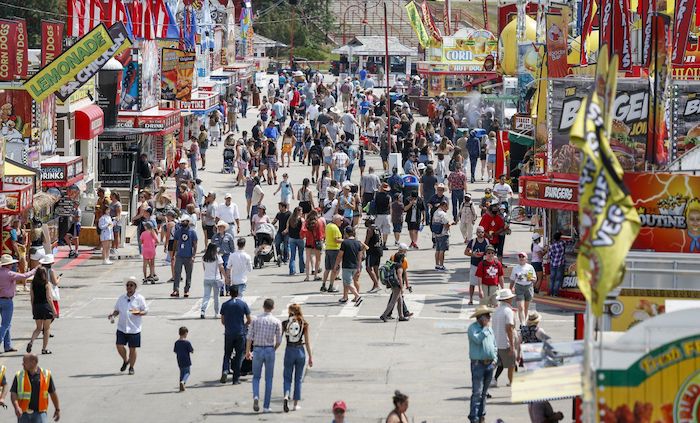 Calgary – The Calgary Stampede has received more than $10 million from the federal government to help it bounce back after last year's event was scaled down due to the COVID-19 pandemic.
A report to the city this week showed the Stampede had an operating loss of $8.3 million in 2021.
Last year's Stampede ran at half capacity because of COVID-19 public health measures and was cancelled all-together the year before.
Daniel Vandal, the federal minister for Prairies Economic Development Canada, says the money aims to support a full-scale Stampede to deliver the "authentic western experience" this year.
He says it would also help to reignite Alberta's visitor economy.
The 2022 Stampede is set to run from July 8 to 17.
"Festivals large and small were hard hit during the pandemic," Vandal said in a news release. "They are events where families and friends come together and take in the exciting atmosphere.
"The tourism industry is facing a strong comeback providing quality jobs across the country, showcasing stunning landscapes and offering exciting experiences right here in Alberta."
The federal government also provided about $1.8 million for four other tourism projects in southern Alberta: Charmed Resorts, Cochrane Tourism Association, Heritage Park and Tourism Calgary.
This report by The Canadian Press was first published June 30, 2022.
Alberta Utilities Commission approves $31M ATCO fine, says in public interest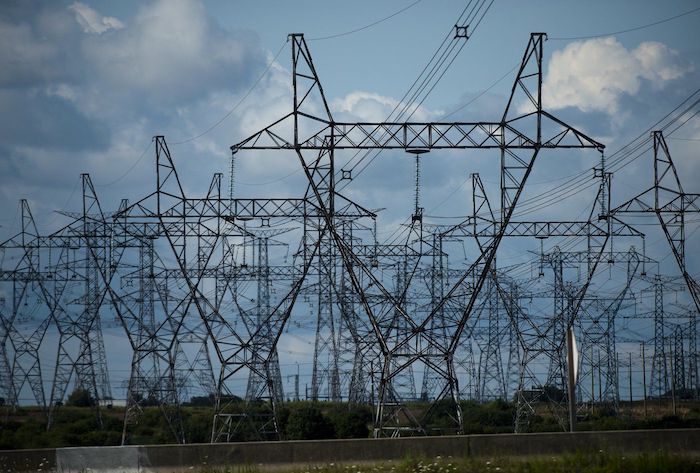 The Alberta Utilities Commission has approved a $31-million fine proposed for ATCO Electric's attempts to overcharge ratepayers for costs it shouldn't have incurred.
In April, ATCO Electric agreed to pay the penalty after a commission investigation found it deliberately overpaid a First Nation group for work on a new transmission line.
It said ATCO also failed to disclose the reasons for the overpayment when it applied to be reimbursed by ratepayers for the extra cost.
But in May, the Consumers' Coalition of Alberta said the proposed settlement doesn't adequately compensate people in the province for the harm they have suffered.
The commission says in its ruling that after carefully considering the settlement agreement, it is satisfied that accepting it is consistent with the public interest.
The commission also says the agreement would not bring the administration of justice into disrepute.
"The commission considers that the settlement is fit and reasonable, falling within a range of reasonable outcomes given the circumstances," reads the ruling released Wednesday.
The settlement came after an investigation into a complaint that ATCO Electric sole-sourced a contract in 2018 for work needed for a transmission line to Jasper, Alta.
The agreement says that was partly because another of Calgary-based ATCO's subsidiaries had a deal with a First Nation for projects, including for work camps on the Trans Mountain Pipeline expansion.
The statement of facts says ATCO Electric feared that if it didn't grant the Jasper contract to the First Nation, it might back out of its deal with ATCO Structures and Logistics. It's illegal for a regulated utility to benefit a non-regulated company in this way.
This report by The Canadian Press was first published June 29, 2022.