"Shattered Mirror": New Report Examines Canadian Media's Uncertain Future
The past decade has been marked by massive upheavals in news and journalism. Even if you haven't followed the media industry turmoil particularly closely, the disruption is easy to see; here in Red Deer we've seen the local daily newspaper scaled back to 4 days a week and our local TV station RDTV was closed in 2009.
Declining advertising revenues throughout the industry in Canada have led to massive budget cuts, restructuring and layoffs. For evidence, look no further than the Todayville office! Much of our team is comprised of recently laid-off managers and employees from large broadcasters and now we spend our days working to scale our small digital news and community platform while also monitoring what's happening in the industry-at-large, talking (and scratching our heads frankly) about what to make of it all.
In turns it's been fascinating to watch the way the Internet has changed news and journalism, incredibly sad to continually see friends and colleagues restructured out of the industry they love and also quite daunting as we do our best to navigate a completely uncertain future.
It's safe to say no one has a road map for what lies ahead for our industry, but the Canadian think tank Public Policy Forum recently released a report which takes a thorough look back and makes some bold predictions and suggestions about the future. Titled 'THE SHATTERED MIRROR: News, Democracy and Trust in the Digital Age', the report investigates the broken revenue model of traditional media, the under-development of digital-only news providers and the consolidation of revenues by Google and Facebook.
The report can be downloaded and read by visiting www.shatteredmirror.ca, where you'll also find videos, FAQs and more.
And to hear some compelling criticism and context on the report's recommendations, listen to this recent episode of the CANADALAND podcast where host Jesse Brown speaks to the report's author, PPF President Edward Greenspon. CANADALAND is a crowd-funded news site started by Brown that focuses on media criticism, news, politics, and investigative reporting. (It's one of our favourites here at Todayville and well worth your time to check out.)
CP NewsAlert: Alberta eases some COVID-19 restrictions, hair salons can open
EDMONTON — Alberta is easing some of its public-health restrictions imposed in December to limit the spread of COVID-19.
Health Minister Tyler Shandro says personal and wellness services, including hair salons and tattoo parlours, can open by-appointment only.
Outdoor social gatherings, which were previously banned, will be allowed in groups of up to 10 people.
And the limit of people attending funerals is increasing to 20, although receptions are still prohibited.
The changes are to take effect Monday.
More coming …
The Canadian Press
From The Province of Alberta
Easing of restrictions for outdoor gatherings, personal services and funeral attendance will take effect Jan. 18.
While indoor gatherings remain prohibited, up to 10 people will be allowed at outdoor social gatherings. Personal and wellness services will be allowed to open by appointment only. Funeral ceremony attendance will be increased to 20 people, with mandatory masking and two metre physical distancing. Funeral receptions are still not allowed.
All Albertans, businesses, organizations and service providers must continue to follow all other existing health measures.
"This limited easing of restrictions is possible thanks to the efforts of Albertans over the past few weeks. But, we need to be careful that we don't reduce too early and risk the steady improvements we've made since November. We want to ensure the safety of Albertans, while balancing the uncertainty faced by Alberta businesses and service providers. We will be continually evaluating the public health data to make adjustments where possible."
"Albertans have done a good job of staying the course and abiding by public health measures, but we are still seeing high hospitalizations and case numbers, and this continues to put a serious strain on our health-care system. How much further we can ease restrictions depends on our collective efforts over the coming days and weeks to limit the spread of the virus."
"Although we've seen a decline in transmission, our health-care system is still at risk. We must remain diligent in our efforts to bring our numbers down even further. By easing some measures like outdoor gathering limits, we hope to support Albertans' mental health, while still following other restrictions that are helping us reduce case numbers."
Provincial and regional trends will continue to be monitored and assessed over the coming weeks to determine if further easing of restrictions may be considered.
Alberta's government is responding to the COVID-19 pandemic by protecting lives and livelihoods with precise measures to bend the curve, sustain small businesses and protect Alberta's health-care system.
Alberta production Pipe Nation seeking to tap musical talent for soundtrack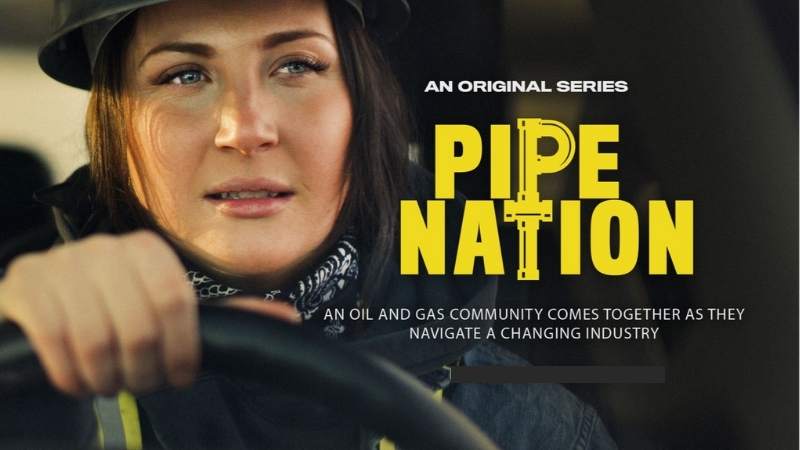 Here are the details.
January 13, 2021
Edmonton-AB, CANADA-​One of the largest independently funded tv-series in Canada, Pipe Nation, is seeking talented musicians to round out its soundtrack as the pilot episode nears completion.
The director, Raoul Bhatt, and executive producer, Dan Svedberg, are seeking submissions from Canadian and American artists to collaborate on the show's soundtrack.
The dramatic series is told through the experiences of a single mother working in the male-dominated, oil and energy industry. The pilot was filmed in August and September of 2020 in the picturesque mountains of Canada and the Edmonton area. 18 scenes and 180 takes were captured in Sundre, Alberta, which was transformed into the fictitious town of Hardwell. A great deal of effort has been put into this pilot including a $300,000 built for the show pipeline, a medical helicopter, and a long list of heavy equipment worth $180 million.
The scenes are now in editing, where the crucial process of pairing beautiful scenes with dramatic music is underway. Several genres of music including, rock, blues, country, electronic dance music, and classical will be used in the series. The show's soundtrack will be released on Apple Music, Amazon, Spotify and Google Play Music in the coming months. Director, Raoul Bhatt and his team have been in post-production for the last three months​. ​The pilot tv-series is expected to be complete by February 2021.
Musicians, labels, bands looking to collaborate or submit their work, please contact Executive Producer & Sound Designer, Daniel Svedberg, and Director, [email protected]
Read more on Todayville.