Scott: Healthier weight while taking anti-psychotic meds
This story was originally published on the PCN website in May 2018.
Scott: Healthier weight while taking anti-psychotic meds
My health issue is schizophrenia and the side effects associated with the anti-psychotic medication I take. I had a conversation with my family doctor about the bariatrics clinic at the hospital and he assessed my obesity and referred me to the Health Basics course. I had hoped to get control of my body weight because I have had chronic pain, injuries, and intense frustration with my physical abilities.
A major barrier to my mental concentration was the lack of structure regarding my knowledge around health. I had been advised to control my eating by family and friends but I felt that my weight would naturally sort itself out if I could just get my medications decreased. I had previously connected with a dietitian through AHS however I could not keep a food journal or make adjustments that she recommended.
In the Health Basics program, I committed to the group therapy process and began journaling for the first time. I increased the proportion of fruits and vegetables in my diet. I now plan snacks and focus on "in-control" eating. Further, I practice the 80/20 rule regarding the Healthy Road vs. Easy Street and this keeps my spirits up when I slack off. I simply remind myself that I can make a better choice in any moment to "save the day".
The last I weighed myself, I had dropped fourteen pounds and my waist was quite a bit smaller. I am getting comments about my physique. I am working through the side effects of my medication with gratitude for the treatment team that helps me, and I am overall noticing less symptoms of depression. In addition, I am maintaining my active lifestyle and achieving the high level of performance that I demand from myself.
I recommend anyone needing weight loss and a healthier lifestyle to take the Health Basics course and attend and participate for yourself AND the others in the group. Make your nutrition a priority because I believe "you are what you eat". Find a career that forces you to exercise at a high intensity. One big motivator to me is that I need to start a family and I believe that I can have more fun in life with a body that I am happy with.
I am on track to continue to be healthy. I eat enough fruits and vegetables. I continue to journal my food intake. I drink water as my main beverage. I stretch daily. I make my soccer referee job the priority in my career. I am currently participating in the sleep course at the PCN to make sure that I am improving other areas of my health as well.
Here are some other stories from Primary Care Network:
About the Red Deer Primary Care Network:
We (RDPCN) are a partnership between Family Doctors and Alberta Health Services. Health professionals such as psychologists, social workers, nurses and pharmacist work in clinics alongside family doctors.
In addition, programs and groups are offered at the RDPCN central location. This improves access to care, health promotion, chronic disease management and coordination of care. RDPCN is proud of the patient care offered, the effective programs it has designed and the work it does with partners in health care and the community.
The Mustard Seed is in Urgent Need of Bottled Water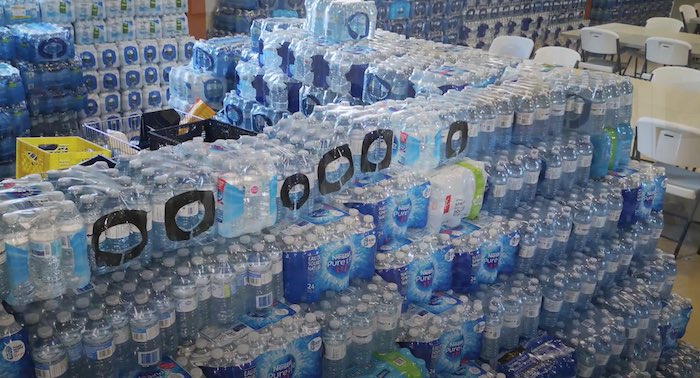 News release from The Mustard Seed
Summer is here and as temperatures are rising in Red Deer, The Mustard Seed is in desperate need of bottled water to keep Red Deer's most vulnerable safe from the sweltering heat.
For those experiencing homelessness, the extreme heat can pose a dangerous risk. Insufficient water when temperatures rise can lead to exposure-related illnesses such as heat stroke, heat exhaustion, and even death.
The Mustard Seed is working hard to ensure that those in need of water are provided for – but we can't do this alone. We urgently need your help to respond to the increased need for water and other summer essentials found here:
Items Needed:
Rain Ponchos
Travel-Size Shampoo & Conditioner
Hair Brushes
Deodorants (Men & Women)
Individual Kleenex
Ladies Underwear (Small – Medium Size)
Men's Boxershorts (Medium – Large Size)
Backpacks
Razors
Travel-Size Body Wash
Hair Care (Gel preferably)
Reusable Water Bottles
Toilet Paper
New Blankets
Tooth Brushes
Baby wipes
Reusable Bags
Insect Repellant
Travel-Size Sunscreen
Q-tips
Flipflops: (Men's sizes 7 – 13 & Women's sizes 6 – 10)
Hats
School Lunch Program:
Granola Bars
Nut-free Snacks
Carrots
Cucumbers
Celery
Apples
Oranges
Deli Meat
In dire situations like this – whatever you can give makes a huge difference in the lives of those in need.
All donations will be gratefully received at the Community Support Centre, Monday to Friday from 8:00 am to 4:00 pm.
Thanks to your generosity, we can provide vital services and resources that help keep our most vulnerable community members in Red Deer safe.
About The Mustard Seed:
The Mustard Seed is a Christian non-profit organization that has been caring for individuals experiencing homelessness and poverty since 1984. Operating in five cities across Alberta and British Columbia, The Mustard Seed is a supportive haven where people can have their physical, mental, and spiritual needs met and grow toward greater health and independence.
Primary Care Network launches 'Year of the Garden' to encourage more activity and healthier eating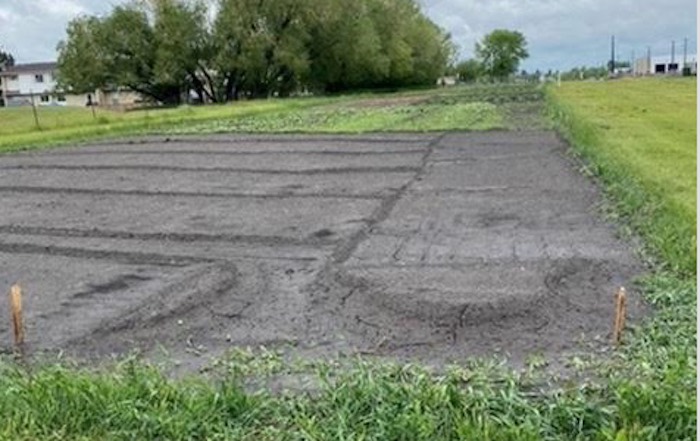 By Mark Weber
Summer is here as is the joy of spending time outdoors – and an exciting Primary Care Network program has been designed with that goal in mind.
"The City offered us one of their garden plots on the north end in Normandeau," explained Lynsey Hermary, a recreation therapist with the PCN, adding that space is being offered to any PCN patients or staff to use.
Essentially, it's all about encouraging folks to get outside more, while of course growing healthy food and spending time in nature.
"It is located directly behind the Save on Foods on 67th St, access is along 68th (Nash St) and we are garden plot number B12." The plot numbers are marked on the stakes.
"We recommend that everyone who uses it, marks off their section, and is then responsible for weeding, pruning and harvesting their area," notes the PCN web site. It's also an incredibly practical activity to take part in, with the ongoing high costs of food – particularly healthy food, added Hermary.
Meanwhile, there is plenty of room at the plot as well, and it's been exciting to see people utilize the space. "This is a brand-new program – we just got it up and running (recently)," she said, adding that the City of Red Deer web site offers tips on the
gardening side of things as well.

A PCN-hosted Westerner pancake breakfast is also slated for July 20th
Looking forward into the summer, staff are also excited to announce they will be hosting a pancake breakfast on July 20 from 7 to 9 a.m. to celebrate Westerner Days. It will be held at the park beside the PCN office which is located at 5120 – 47th St.
"You'll see our PCN staff and some of our physicians out flipping pancakes, and there will be some entertainment," said Bonnie St. Dennis, office and IT administrator at the Red Deer PCN.
"There is no charge to attend, but donations are welcome which will go to support PCN programs involving the City's vulnerable populations."
Staff also wished to remind residents that they have the PCN bike corral each Saturday at the Farmer's Market.
"We really encourage people to ride their bicycles down to the market, and they can then leave them for us to watch," said Lorna Milkovich, the PCN's executive director. "It's a nice option to help people get out and get more active, too."
And another key local event PCN staff are helping to promote is the Dr. Walter Reynolds Memorial run which is set for Sept. 18 th.
More information about the family-friendly event, which will be held at Bower Ponds, can be found at www.drreynoldsrun.ca. As the web site explains, it was in August of 2020 that, "A wonderful person was taken from us while working at the Village Mall Walk-in Clinic.
"The community of Red Deer suffered a tremendous loss when Walter was taken from us. A hole in the hearts of many as he was loved by all who knew him, from his patients to his colleagues, friends and family. The purpose of this run is to remember Dr. Walter Reynolds and what he stood for: respect, love, kindness and community.
"In Walter's name, ALL funds raised through this race will be donated back into the community which he loved. The Red Deer Hospice Society and Red Deer Youth Sports initiatives will be the organizations benefiting from this year's event. Our goal is to see this race become an annual event and spread the love through the community."
Also looking ahead, St. Dennis pointed out that although the PCN's Health Cafes won't be running again until the fall, anyone can check out the PCN web site (under the Patient Resources tab) and view previous Health Cafes which cover a wide range of health topics with experts offering guidance and information. Meanwhile, the local PCN offers a wealth of programs aimed at bolstering virtually all aspects of healthy living.
Primary Care Networks are made up of groups of family physicians working with other health care professionals such as nurses, pharmacists, nurse practitioners, exercise specialists, social workers, and mental health professionals.
Red Deer PCN supports the communities of Red Deer, Blackfalds and Penhold.
For more information, call the local PCN office at 403-343-9100 or check out www.reddeerpcn.com.