Red Deer Primary Care's Diabetes Discussion Drop In Dates for March and April
NOTE THESE ARE ALL CANCELLED UNTIL FURTHER NOTICE
Diabetes Discussion Drop In
2 hours weekly; 8 sessions in total
Whether you are newly diagnosed or have had type 2 diabetes for years, this is for you.
You choose which classes you want to attend.
Learn how to successfully manage this health condition. Each class will have an information and skill-building component.
You will also have an opportunity to join in the discussions, share your experiences and successes, and get your questions answered.
Tuesday March 10, 2020 9:00 – 11:00am
Nutrition: Popular diets, meal planning, snacks and sweeteners
Tuesday March 17, 2020 9:00 – 11:00am
Nutrition: Carbohydrate counting, fibre and glycemic index
Tuesday March 24, 2020 9:00 – 11:00am
Nutrition: Heart healthy eating, alcohol and label reading
Tuesday March 31, 2020 9:00 – 11:00am
Exercise: motivation, mobility, pain issues and fitting it in
Tuesday April 7, 2020 9:00 – 11:00am
Lab results and targets, low blood sugar and treatment
Tuesday April 14, 2020 9:00 – 11:00am
Preventing complications and Financial concerns
Tuesday April 21, 2020 9:00 – 11:00am
Psychological care, footcare and glucose monitoring
Tuesday April 28, 2020 9:00 – 11:00am
Medications, alternative supplements and illness
FREE No Registration Required
These drop-ins are held at the Red Deer Primary Care Network, 5120 47 Street Red Deer. Call the PCN Office for more information at 403.343.9100. Click below to visit the Red Deer Primary Care Website.
Red Deer Mayor Shares Message on Mentoring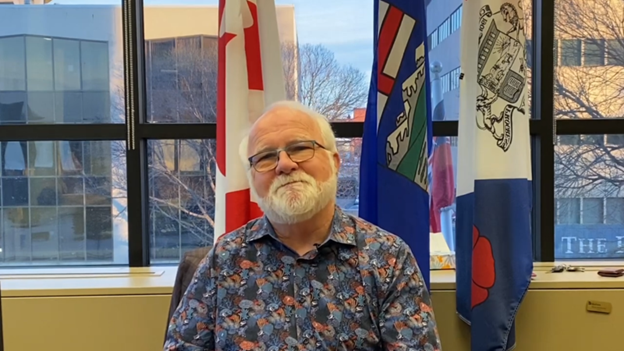 In an effort to help Youth HQ and Big Brothers Big Sisters recruit more mentors for the kids on their waitlist, Red Deer Mayor Ken Johnston took a moment to record a video and speak on the matter:
There are currently over 70 kids in Red Deer on a waiting list, hoping for a mentor.
Anyone looking to become a mentor can visit the Youth HQ website, or reach out directly to Volunteer Resources Coordinator, Janessa McCormack via email at [email protected]
Big Brothers Big Sisters has been active for over 100 years. The organization came to the Red Deer & District region in 1976 and has been at work in this community ever since. Several programs and services are available to young persons and their families, including in-school mentoring.
Share a special night with Great Big Sea's Sean McCann this Saturday for the Child Advocacy Centre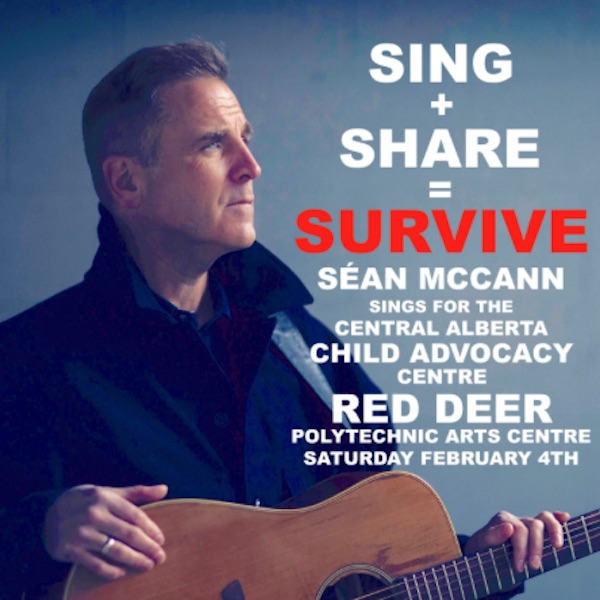 Tickets selling fast for Séan McCann – Sing, Share, Survive
In support of the CACAC
Séan McCann from Great Big Sea will be performing in support of the Central Alberta Child Advocacy Centre this Saturday, February 4th!

Tickets are selling fast! In this powerful live music and storytelling event, you'll learn the meaning of resiliency. Séan will be joined by special guest Sheldon Kennedy for this special performance!
Tickets are $50 each through Red Deer Polytechnic ticket office.
About Séan McCann –
A survivor of sexual abuse as a teenager, Séan has spent the last ten years touring North America as a musical keynote speaker, singing and sharing his story with theatre audiences, front line workers, teachers, students, patients, inmates, veterans, and anyone who has struggled with their mental health. Séan believes that music is medicine and a song is never more powerful than when it is sung with a friend.
As part of this event, the CACAC is benefiting from an
online silent art auction, operated by JRADCLIFFE Auctioneering.

These artworks were created and curated by Kathryn Fellowsand donated to this auction in her memory by her daughter Sharon Moffat.

Watch on social media for a link to this auction, which opens on February 4th.
We're building a path forward for victims of child abuse, neglect, and sexual exploitation. The Centre of Excellence will house many partners in one building, including teams from Alberta Health Services, RCMP, and the Central Alberta Sexual Assault Support Centre.

We've created a strategic partnership with Red Deer Polytechnic to build this innovative centre right here in the heart of Central Alberta on RDP land.
Consider becoming a monthly donor today!
Your monthly contribution will help us #BuildtheFuture of healing, advocacy, and prevention. Click the button below, and select "recurring" to set up your monthly contribution to the Centre of Excellence.

Help us build the future…so every child can have a bright one.