Red Deer Emergency Services lays charges for safety code violations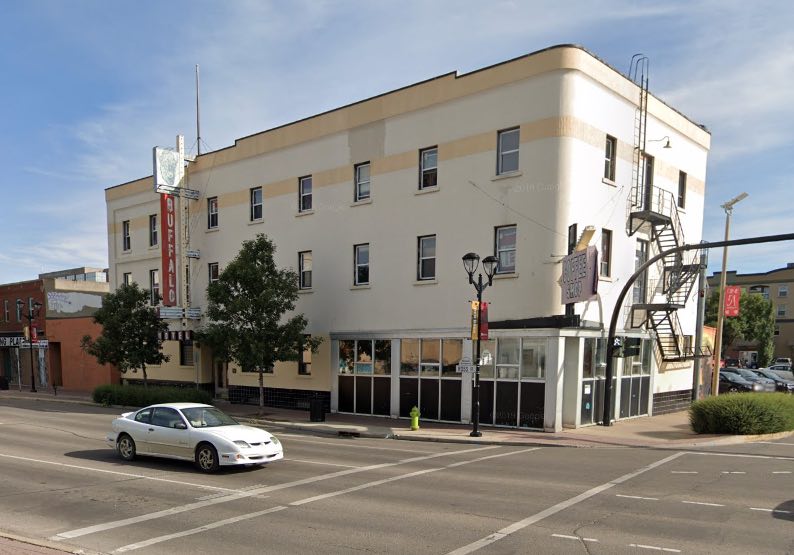 Red Deer Emergency Services (RDES) are reminding property owners to be vigilant with fire safety after six charges resulted in $19,500 in fines on June 30.
RDES conducted fire inspections at two residential properties which resulted in Safety Codes Act charges to the owner of both properties, Potter's Hands Development Ltd.

"We have been working closely with the property owner for some time, but unfortunately reached a point where charges were necessary to outline the gravity of the situation," said Fire Marshal Tim Kivell. "Our priority is ensuring the safety of residents living in these facilities."

The first inspection took place on September 10, 2020 at Stan Schalk Apartments, located at 4935 51 Street, and resulted in four charges:
two charges of failing to inspect, test and maintain smoke alarms in the dwelling units,
one charge for a partially blocked exit, and
one charge for failing to maintain fire separations.
The second inspection took place on November 3, 2020 at the Buffalo Apartments, located at 5031 50 Street. This inspection resulted in two additional charges:
one charge for failure to maintain door release hardware on an exit door, and
one charge for improper storage of combustible materials.
The owner pled guilty to the charges in Red Deer Provincial Court on June 30, 2021, which resulted in $19,500 in fines being laid. The maximum fine under the Safety Codes Act is $100,000 for each offence and/or imprisonment for term not exceeding six months.
"Working smoke alarms and fire exits are absolutely essential as they can make the difference between life and death in an emergency. These are required in all residences," said Kivell. "We will continue working with Potter's Hands to ensure their facilities meet code requirements for the safety of their tenants."
Property owners are responsible to ensure their buildings meet the minimum requirements under the Safety Codes Act and the National Fire Code of Canada 2019 (Alberta Edition), including ensuring smoke alarms within the dwelling unit are tested and cleaned prior to occupancy, and providing tenants with information about smoke alarm testing and maintenance. Rental property owners are also required to keep records of smoke alarm inspection, testing and maintenance for examination by authorities.
Landlords and renters can request information regarding Smoke Alarm Installation, Inspection, testing and Maintenance by emailing [email protected].
A look at the world's skinniest skyscraper: Steinway Tower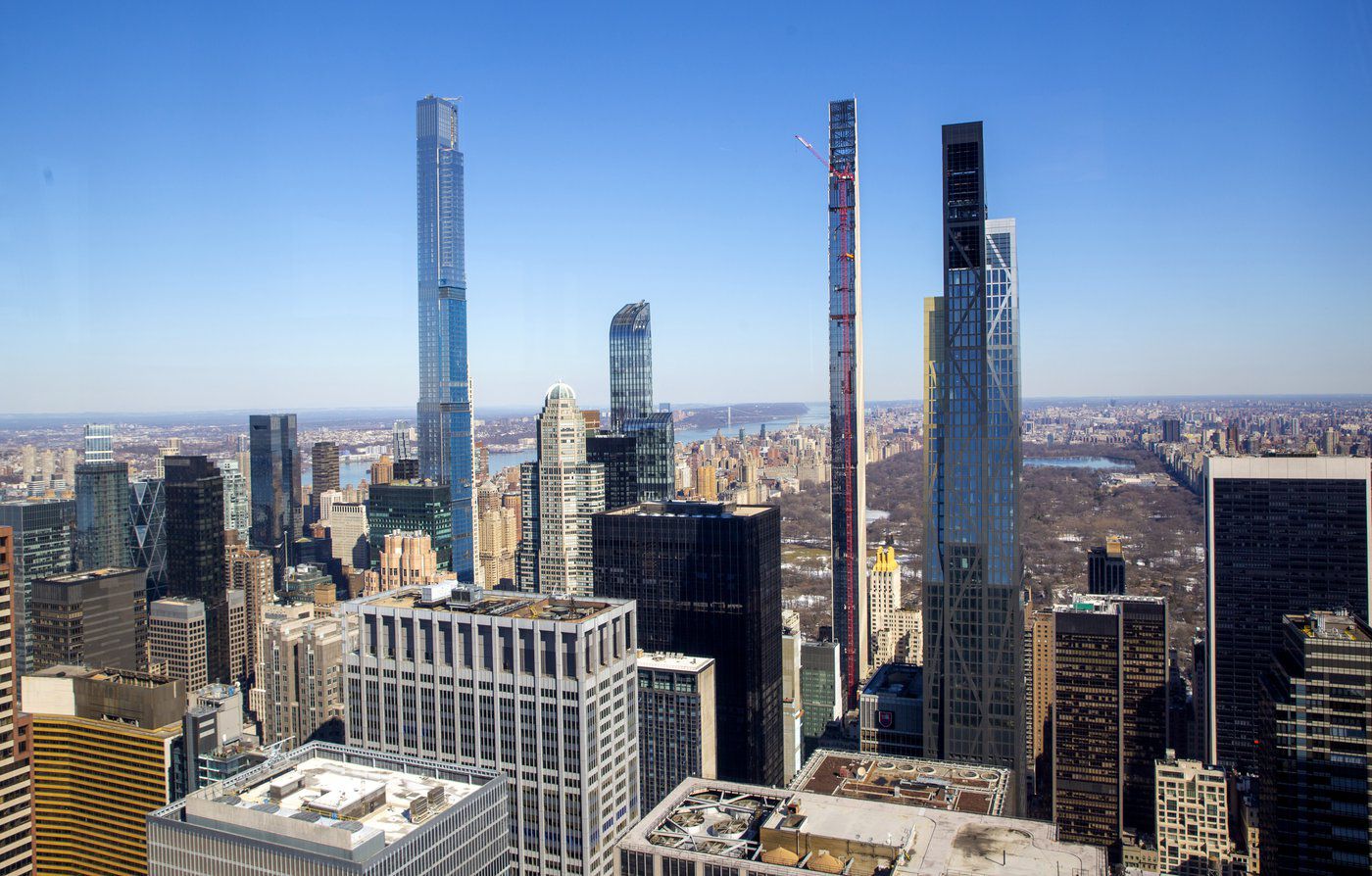 From left, Central Park Tower, One57, Steinway Tower and the MoMA Expansion Tower. One skyscraper stands out from the rest in the Manhattan skyline. It's not the tallest, but it is the skinniest — the world's skinniest, in fact. The 84-story residential Steinway Tower, designed by New York architecture firm SHoP Architects, has the title of "most slender skyscraper in the world" thanks to its logic-defying ratio of width to height: 23 1/2-to-1. (AP Photo/Ted Shaffrey, File)
By Kiana Doyle in New York
NEW YORK (AP) — One skyscraper stands out from the rest in the Manhattan skyline. It's not the tallest, but it is the skinniest — the world's skinniest, in fact.
The 84-story residential Steinway Tower, designed by New York architecture firm SHoP Architects, has the title of "most slender skyscraper in the world" thanks to its logic-defying ratio of width to height: 1-to-23 1/2.
"Any time it's 1-to-10 or more that's considered a slender building; 1-to-15 or more is considered exotic and really difficult to do," SHoP Architects founding principal Gregg Pasquarelli said. "The most slender buildings in the world are mostly in Hong Kong, and they're around 17- or 18-to-1."
The 60 apartments in the tower range in cost from $18 million to $66 million per unit, and offer 360-degree views of the city. It's located just south of Central Park, along a stretch of Manhattan's 57th Street known as "Billionaires' Row."
At 1,428 feet (435 meters), the building is the second-tallest residential tower in the Western Hemisphere, second to the nearby Central Park Tower at 1,550 feet (470 meters). For comparison, the world's tallest tower is Dubai's Burj Khalifa, which stands at 2,717 feet (828 meters).
Steinway Tower is so skinny at the top that whenever the wind ramps up, the luxury homes on the upper floors sway around by a few feet.
"Every skyscraper has to move," Pasquarelli said. "If it's too stiff, it's actually more dangerous — it has to have flexibility in it."
To prevent the tower from swaying too far, the architects created a counterbalance with tuned steel plates. And while the exterior has the de rigueur reflective glass, it also includes a textured terracotta and bronze facade that creates wind turbulence to slow the acceleration of the building, Pasquarelli said. About 200 rock anchors descend at most 100 feet (30 meters) into the underlying bedrock to provide a deep foundation.
Steinway Tower has a long history as the former location of Steinway Hall, constructed in 1924. JDS Development Group and Property Markets Group bought the building in 2013, and now they're looking to the future.
"What I'm hoping is that 50 years from now, you've only known New York with 111 West 57th St.," Pasquarelli said. "I hope it holds a special place in all future New Yorkers' hearts." ___
AP contributor Aron Ranen contributed to this report.
MPs plan visit to Taiwan this fall if trip budget approved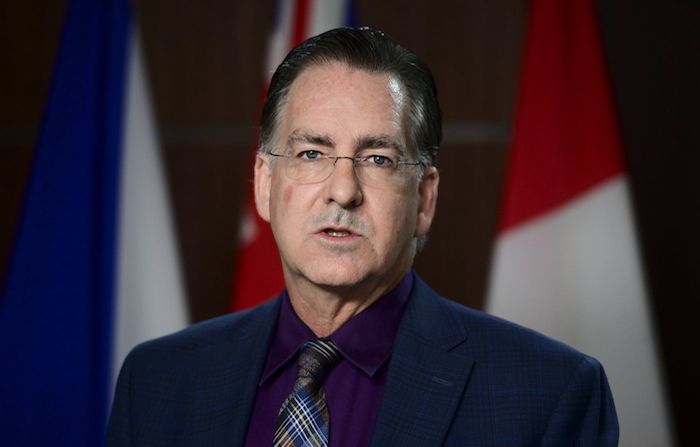 By Marie Woolf in Ottawa
A committee of Canadian MPs is seeking budget approval to make a trade trip to Taiwan this fall despite fears that the plan risks escalating tensions with China.
The House of Commons international trade committee is planning to visit Taiwan and Singapore, although the Commons has not yet approved the committee's budget for the trip.
New Democrat MP and committee member Brian Masse says Canadians "must support other democracies that have fought for their rights and freedoms."
"A fall trip across Asia to improve trade relationships, which would include a visit to Taiwan, has been in discussion at the standing committee on international trade," Masse said.
"Although the trip is still in the planning stages, the NDP is very supportive of developing stronger Canada-Taiwan relations and taking this opportunity to improve our trade relationship with Taiwan."
Conservative MP and committee vice-chair Randy Hoback said MPs on a Canada-Taiwan parliamentary "friendship group" used to go to Taiwan around twice a year before COVID-19 restricted travel.
Hoback has previously visited the island, which is located around 100 miles off the coast of southeastern China, with the group.
But the Tory MP said he would want to consult Global Affairs Canada before making the trip now. "There's no intent on my part to antagonize China," he said.
Earlier this month, China condemned a trip to Taiwan by U.S. House of Representatives Speaker Nancy Pelosi.
China regards the island of Taiwan as its territory and Beijing imposed sanctions on Pelosi in retaliation to her visit and held military drills around Taiwan.
During Pelosi's visit, Foreign Affairs Minister Mélanie Joly urged China to de-escalate tensions, saying legislators often make international visits and they should not be used to justify China's decision to stage military drills.
Emily Williams, a spokeswoman for Joly, said Wednesday that "Parliamentary associations and friendship groups travel regularly and we respect their independence."
"Canada continues to have strong and growing trade and people-to-people ties with Taiwan," she said. "As stated in the G7 foreign ministers' statement on the Taiwan Strait, Canada is committed to maintaining the rules that have ensured peace and stability for decades, including across the Indo-Pacific region."
The Taipei Economic and Cultural Office in Canada said it would give the Parliamentary committee "full support" for a visit that would "facilitate further dialogues" on issues including trade and investment, education and technology.
"By visiting Taiwan and connecting with Taiwanese legislators, Canadian Senators and MPs will gain a better understanding of Taiwan's development, its role in the region, cross-Strait relations and other latest political and economic developments," a spokeswoman said.
This report by The Canadian Press was first published Aug. 17, 2022.