Red Deer Emergency Services lays charges for safety code violations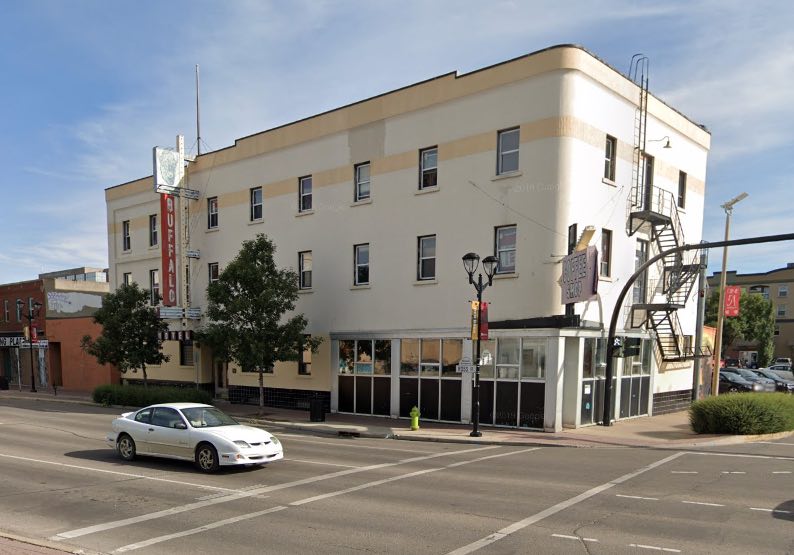 Red Deer Emergency Services (RDES) are reminding property owners to be vigilant with fire safety after six charges resulted in $19,500 in fines on June 30.
RDES conducted fire inspections at two residential properties which resulted in Safety Codes Act charges to the owner of both properties, Potter's Hands Development Ltd.

"We have been working closely with the property owner for some time, but unfortunately reached a point where charges were necessary to outline the gravity of the situation," said Fire Marshal Tim Kivell. "Our priority is ensuring the safety of residents living in these facilities."

The first inspection took place on September 10, 2020 at Stan Schalk Apartments, located at 4935 51 Street, and resulted in four charges:
two charges of failing to inspect, test and maintain smoke alarms in the dwelling units,
one charge for a partially blocked exit, and
one charge for failing to maintain fire separations.
The second inspection took place on November 3, 2020 at the Buffalo Apartments, located at 5031 50 Street. This inspection resulted in two additional charges:
one charge for failure to maintain door release hardware on an exit door, and
one charge for improper storage of combustible materials.
The owner pled guilty to the charges in Red Deer Provincial Court on June 30, 2021, which resulted in $19,500 in fines being laid. The maximum fine under the Safety Codes Act is $100,000 for each offence and/or imprisonment for term not exceeding six months.
"Working smoke alarms and fire exits are absolutely essential as they can make the difference between life and death in an emergency. These are required in all residences," said Kivell. "We will continue working with Potter's Hands to ensure their facilities meet code requirements for the safety of their tenants."
Property owners are responsible to ensure their buildings meet the minimum requirements under the Safety Codes Act and the National Fire Code of Canada 2019 (Alberta Edition), including ensuring smoke alarms within the dwelling unit are tested and cleaned prior to occupancy, and providing tenants with information about smoke alarm testing and maintenance. Rental property owners are also required to keep records of smoke alarm inspection, testing and maintenance for examination by authorities.
Landlords and renters can request information regarding Smoke Alarm Installation, Inspection, testing and Maintenance by emailing [email protected].
Business Spotlight: Massage Above All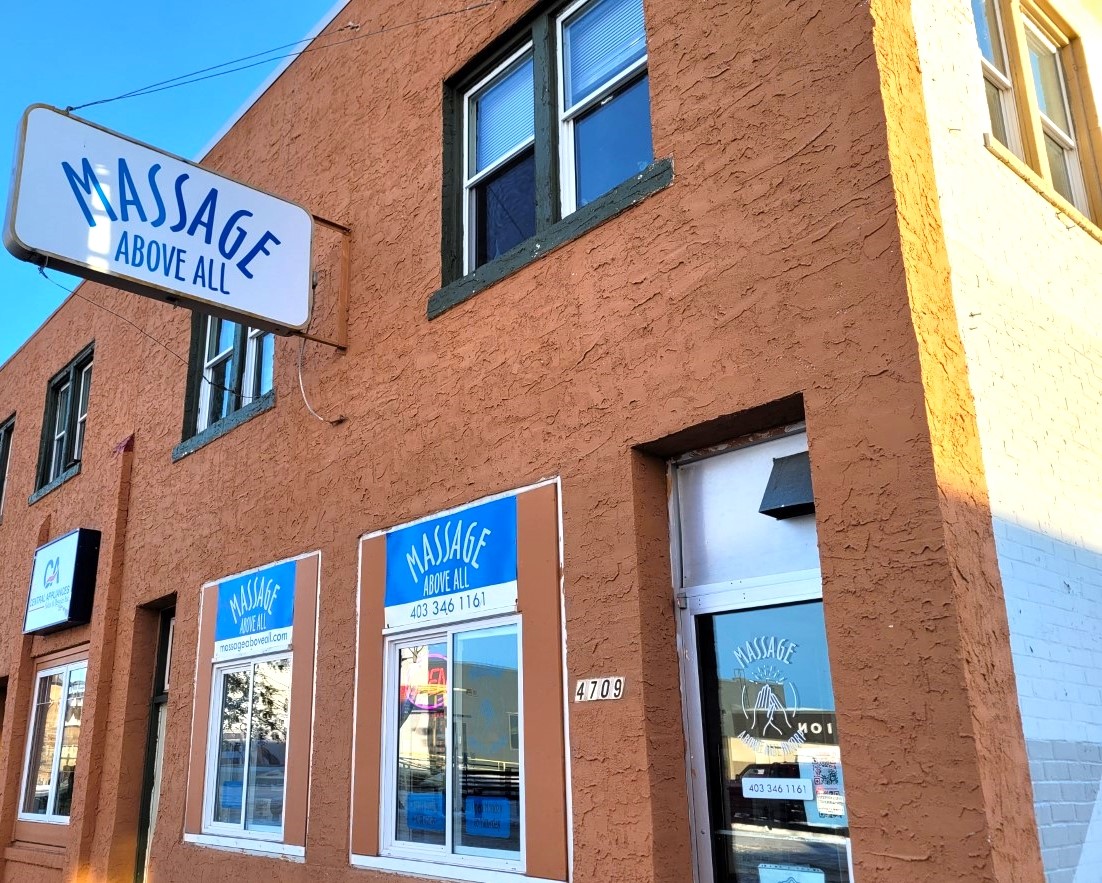 This week's Business Spotlight shines on Massage above all an excellent place to heal and relax with truly professional staff.
1. What is your business?
We are a Professional Therapeutic and Holistic Massage clinic serving Central Alberta in Downtown Red Deer since 1995.
2. When did your business open?
Originally opened in a small rental space in 1995, as we grew, it became apparent that we would need to expand. We purchased and completely renovated our current 2525 sq ft property with our clients in mind. Each treatment is spacious, clean and meets all health standards as per AHS.
3. What makes your business unique?
We are a local Massage Clinic that owns our property and has thrived in the Downtown for some 27 years: 6 treatment rooms spacious lobby. Our therapists are registered with professional associations, and as such, we can direct bill to most insurance companies. *Some conditions apply*
4. What are some products/services that you offer?
We offer Professional Massage Therapy services, including Therapeutic, Relaxation, Lymphatic, Hot Stone, Couples Massage, Reflexology, Cupping, and Craniosacral therapy.
We also offer fair trade merchandise from around the world. Stop in and see
5. Why did you choose Downtown Red Deer as the location for your business?
Personally, I chose the Downtown because our family has owned and operated businesses since 1974 when we moved to Red Deer from Calgary when my parents took over Red Deer Auction Co Ltd.
6. What do you think makes Downtown vibrant?
The unique and friendly businesses and business owners and staff.
7. Finish this sentence: I love Downtown Red Deer because…
It is the core of the city, close to home. A vibrant community with eclectic and unique shopping experiences.
For more information
Facebook – Massage Above All | Facebook
Twitter –@MassageAboveAll
Business spotlight: MCG careers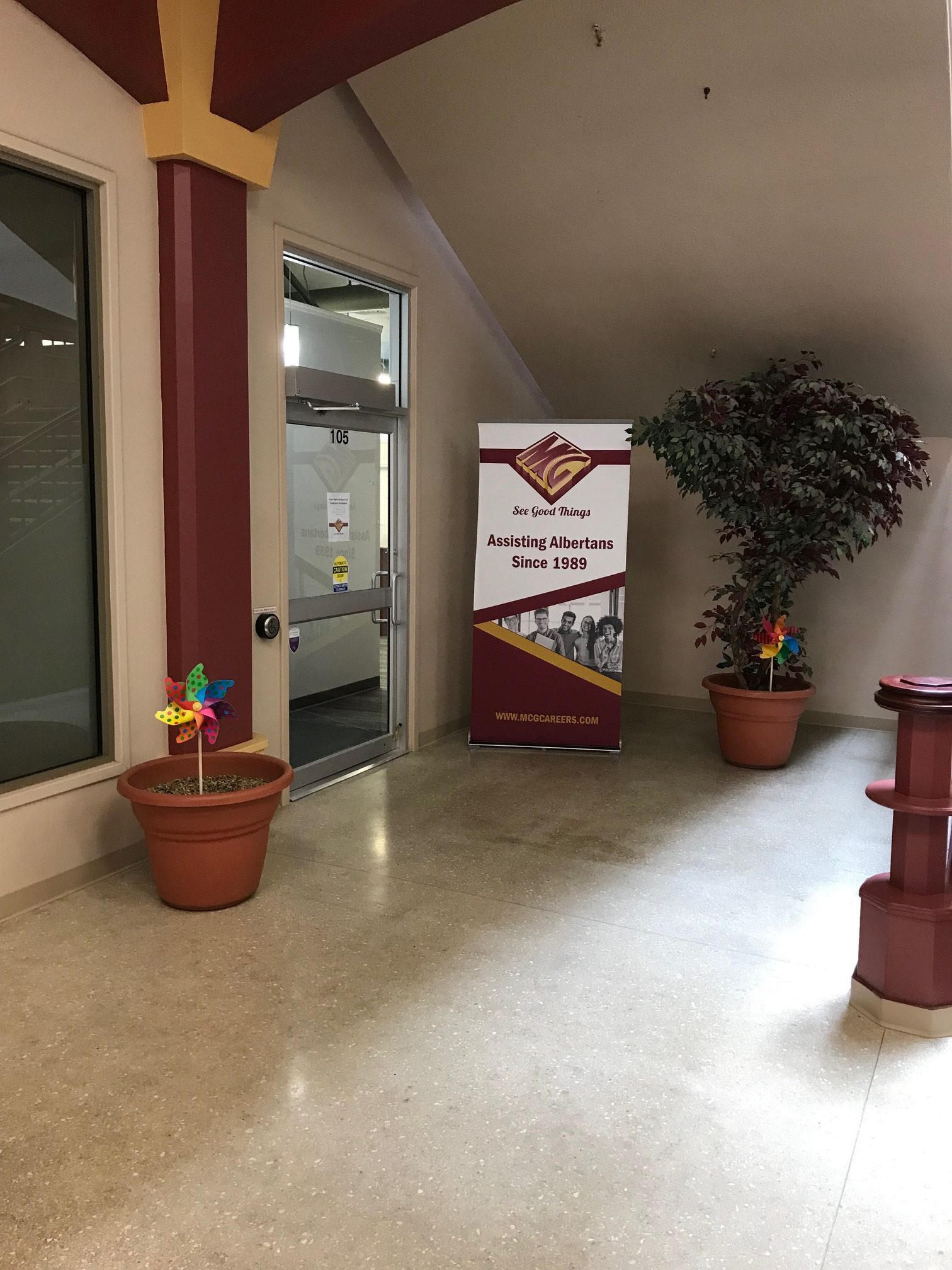 This week's Business Spotlight shines on MCG careers; This amazing company is helping Albertans get back to work! They offer many programs geared at getting their clients into good employment. all services are at no cost!
When did your business open?
MCG has been around since 1989. This office opened for business June 1st, 2022, in a new location with new programming. 
What makes your business unique?
Our mission is innovative career development training and human resource services which enable individuals and companies to achieve their full potential. 
What are some products/services that you offer?  
Resume/cover letter – resources, professional development recognition programs, communication skills, job search techniques, everything we can do to help people with employment. 
Why did you choose Downtown Red Deer as the location for your business? 
Easy access to non-profit and clients
What do you think makes Downtown vibrant? 
The amazing businesses, the people, the history and the no-cost activities
Finish this sentence; I love downtown red deer because…
Of its history and quaintness. The flowers baskets, street markets and entertainment
For more information check out
# 105 – 4807 – 50th Ave.
Red Deer, AB T4N 4A5
Direct : 403-304-9252