Red Deer Emergency Services lays charges for safety code violations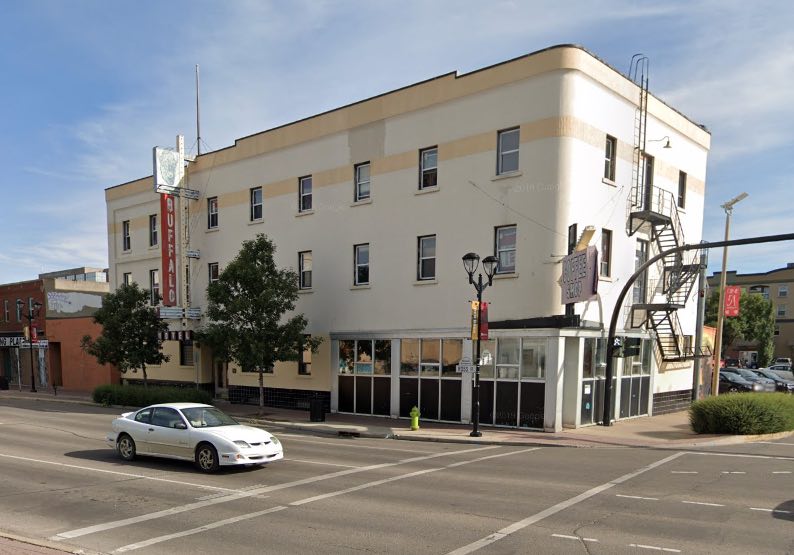 Red Deer Emergency Services (RDES) are reminding property owners to be vigilant with fire safety after six charges resulted in $19,500 in fines on June 30.
RDES conducted fire inspections at two residential properties which resulted in Safety Codes Act charges to the owner of both properties, Potter's Hands Development Ltd.

"We have been working closely with the property owner for some time, but unfortunately reached a point where charges were necessary to outline the gravity of the situation," said Fire Marshal Tim Kivell. "Our priority is ensuring the safety of residents living in these facilities."

The first inspection took place on September 10, 2020 at Stan Schalk Apartments, located at 4935 51 Street, and resulted in four charges:
two charges of failing to inspect, test and maintain smoke alarms in the dwelling units,
one charge for a partially blocked exit, and
one charge for failing to maintain fire separations.
The second inspection took place on November 3, 2020 at the Buffalo Apartments, located at 5031 50 Street. This inspection resulted in two additional charges:
one charge for failure to maintain door release hardware on an exit door, and
one charge for improper storage of combustible materials.
The owner pled guilty to the charges in Red Deer Provincial Court on June 30, 2021, which resulted in $19,500 in fines being laid. The maximum fine under the Safety Codes Act is $100,000 for each offence and/or imprisonment for term not exceeding six months.
"Working smoke alarms and fire exits are absolutely essential as they can make the difference between life and death in an emergency. These are required in all residences," said Kivell. "We will continue working with Potter's Hands to ensure their facilities meet code requirements for the safety of their tenants."
Property owners are responsible to ensure their buildings meet the minimum requirements under the Safety Codes Act and the National Fire Code of Canada 2019 (Alberta Edition), including ensuring smoke alarms within the dwelling unit are tested and cleaned prior to occupancy, and providing tenants with information about smoke alarm testing and maintenance. Rental property owners are also required to keep records of smoke alarm inspection, testing and maintenance for examination by authorities.
Landlords and renters can request information regarding Smoke Alarm Installation, Inspection, testing and Maintenance by emailing [email protected].
RBC reports $3.9B Q4 profit as it prepares for a more turbulent year ahead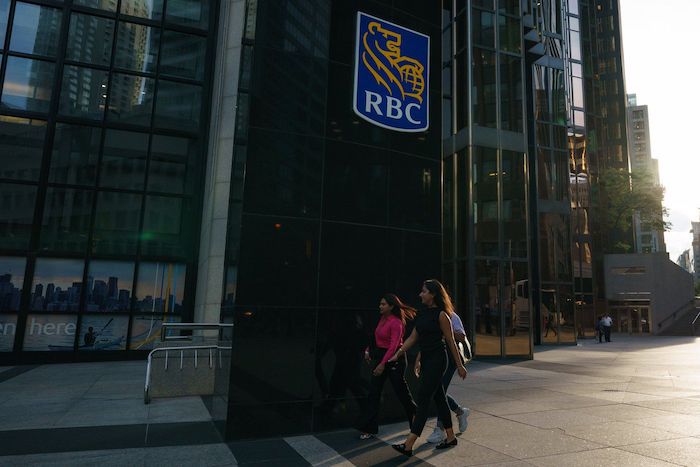 By Ian Bickis in Toronto
Royal Bank of Canada is taking measures to prepare for a more uncertain year ahead, but results from the past quarter still show gains in key areas like loans and new client additions.
The bank, which on Tuesday announced it had reached a deal to buy HSBC Bank Canada for $13.5 billion, said Wednesday it was raising its dividend for the last time until the deal is closed, while also announcing a two per cent discount on dividend reinvestments to help boost its balance sheet.
Given the potential slowdown ahead, the bank also set aside $381 million for potentially bad loans, compared with a reversal of $227 million last year, which offset gains elsewhere in the quarter to leave earnings of $3.88 billion just $10 million shy from a year earlier.
The actions on loan provisions and dividend discounts come as elevated housing and energy prices, geopolitical instability, and rising interest rates put pressure on growth, affect asset valuations and adds to market volatility, said RBC chief executive Dave McKay.
"We maintain our cautious stance on the outlook for economic growth," he said on an analyst call.
"Although higher interest rates are needed to preserve long term economic stability, the lagging impact of monetary policy, combined with strong employment and significant liquidity in the system, has likely delayed what may end up being a brief and moderate recession."
While rising rates put pressure on the economy, RBC is especially well positioned to benefit from them as the net interest margins on its sizable deposit base grows.
The bank said it saw net income in personal and commercial banking grow five per cent from a year ago to $2.14 billion, mostly due to those higher margins along with average volume growth of 10 per cent in loans, and wealth management also got a boost from higher net interest income and loan volume growth.
The boost from rising interest margins come as a benefit of RBC's scale, which it continues to push to increase, both through the HSBC Canada acquisition, and more organic growth.
HSBC Canada gives the potential for RBC to add some 800,000 clients if it goes through as expected in late 2023, while this year the bank added 400,000 clients, and expects its client referral deal with the Canadian division of India's ICICI Bank to direct some 50,000 more customers as immigration levels reach record highs.
The bank is well-positioned to add more clients, and deposits, next year to provide lower-cost funding for its loans, said McKay.
"We believe our largely deposit-funded balance sheet will be a key driver of profitability in a rising rate environment," he said.
The bank's capital markets business shows the clearest indications of volatility, with net income of $617 million down 33 per cent from a year earlier, but up 29 per cent from the third quarter.
Revenue totalled $12.57 billion, up from $12.38 billion a year earlier.
The quarter showed strong loan growth and no signs of a credit spike for RBC, said Scotiabank analyst Meny Grauman in a note, but he wondered about what the bank's move on the discounted dividend reinvestment plan (DRIP) shows for the bank's capital outlook, given the expected tougher economic conditions next year.
"In that context a defensive move on the DRIP raises questions about downside risks," said Grauman.
He said the bank's better-than-expected earnings, which came in at an adjusted $2.78 per diluted share for the quarter compared with a consensus of $2.68, according to Refinitiv, was from higher revenues and smaller loan provisions than expected.
Bank expenses however, which were up 9.5 per cent for the quarter compared with last year on higher staffing costs and some acquisition-related increase, came in higher than expected.
RBC said it will now pay a quarterly dividend of $1.32 per share, an increase of four cents.
For its full financial year, RBC said it earned $15.81 billion or $11.06 per diluted share on $48.99 billion in revenue compared with a record profit of $16.05 billion or $11.06 per diluted share on $49.69 billion in revenue in the same period last year.
This report by The Canadian Press was first published Nov. 30, 2022.
Companies in this story: (TSX:RY)
Bank of Canada lost $522 million in third quarter, marking first loss in its history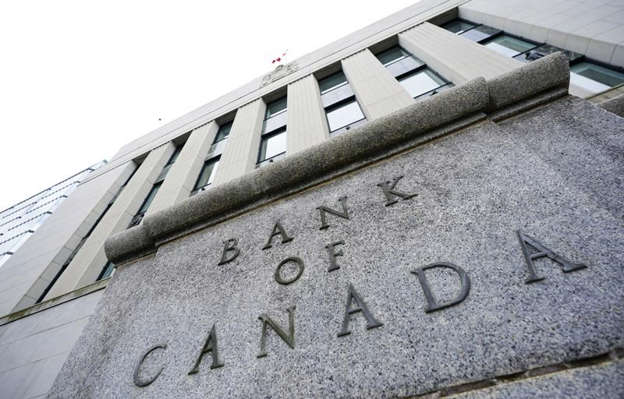 By Nojoud Al Mallees in Ottawa
The Bank of Canada lost $522 million in the third quarter of this year, marking the first loss in its 87-year history.
In the central bank's latest quarterly financial report, it says revenue from interest on its assets did not keep pace with interest charges on deposits at the bank, which have grown amid rapidly rising interest rates.
The Bank of Canada's aggressive interest rate hikes this year have raised the cost of interest charges it pays on settlement balances deposited in the accounts of big banks.
That's while the income the central bank receives from government bonds it holds remains fixed.
The Bank of Canada dramatically expanded its assets during the pandemic as part of its government bond purchasing program. Also known as quantitative easing, the policy was part of the central bank's efforts to stimulate the economy.
That expansion in assets is now costing the central bank, as it paid for the government bonds with the creation of settlement balances.
Speaking before the House of Commons finance committee last week, Bank of Canada governor Tiff Macklem addressed the expected losses.
He said losses don't affect the central bank's ability to conduct monetary policy.
He noted the size and duration of the losses will depend on the path of interest rates and the evolution of the economy.
"Following a period of losses, the Bank of Canada will return to positive net earnings," he said.
The Bank of Canada is looking to the federal government for a solution to balance its books.
While there are a few options available, some economists say the problem before the central bank is largely an accounting one rather than a monetary policy concern.
This report by The Canadian Press was first published Nov. 29, 2022.