RAGING FIRES, BUILDING BRIDGES

Open Letter to Canadians
January 11, 2021
FOR IMMEDIATE RELEASE
Red Deer – Mountain View, AB
"We've been conditioned to think that only politicians can solve our problems. But at some point, maybe we will wake-up and recognize that it was the politicians who created our problems."
"We, the American people are not each other's enemies. The enemies are those people behind the curtain jerking everybody's chains and trying to divide us up by age, by race, by income."
Ben Carson, a retired neurosurgeon and a 2016 Republican Party presidential candidate.
While the quotes are tailored to the American political climate, both should resonate with Canadians.
Many Canadian politicians have stated their shock in response to the events that unfolded in Washington, DC on January 7, 2021. Sadly, anyone paying attention to American political discourse over the past number of years likely isn't surprised.
Right vs. left. Conservative vs. Liberal. Poor vs. rich. Black vs. white. Old vs. young. Identity politics has become mainstream in recent years. What happen to the term "Canadians"?
Each time a crisis unfolds, politicians are quick to stoke the flames of division. Sides are drawn, guards put up and the fires rage out of control. A political system rooted in division benefits no one and is not sustainable in the long-term. In this political climate, we all lose.
We have given up a significant amount of autonomy and freedom over the past year in the name of the "greater good". But have we stopped to ask why politicians are in a better place than us to make decisions that impact our families?
Reliance on government to make personal decisions and provide basic necessities is detrimental to our society. It creates a culture of dependence, increases corporate lobbying and results in larger, more inefficient government. It creates winners and losers and further stokes raging fires. Politicians leverage this division to maintain power. This needs to change if we are to regain trust within our communities and return to prosperity.
The backbone of a prosperous society is freedom of speech and debate. We cannot look to silence those whose opinions we disagree with.
Instead, we must bring all ideas to the table and rationally determine which ideas bring the most benefit to the largest number of Canadians.
We must embrace our differences and learn that there is no single path to success. It is through a balanced approached that we will find solutions to our most challenging problems.
We must learn to build bridges. To meet on common ground. To think of others.
We must realize that no one political party or politician is our saviour. The problems we face can be defeated through our own merits. We do not need government to solve our problems, we are born with that inherent capacity.
How can we accomplish this? How can we tackle all of the major problems that plague this country?
Self-reliance and personal responsibility.
We all have talents and abilities to be contributing and successful members of Canada. We do not need government to dictate the path we take. We do not require approval of establishment politicians in order to decide what is best for ourselves and our families. We are free citizens of a free nation and we can succeed if we come together.
The road forward is not easy. The devastation many have seen over the past year will not soon be forgotten or repaired. Now is not the time for economic experiments or utopian dreams.
We must be grounded in the principles that have benefited us in the past; hard work, innovation, determination and a spirit of resiliency. We must expect the same from our elected leaders.
Canada is the greatest nation on earth. But this badge of honour does not come without hard work and sacrifice. Together, we can overcome the challenges we face and the obstacles in our path. We can calm raging fires. We can build bridges.
In closing, I urge Canadians to come together. To realize that your neighbours' success is ultimately your success. When Western Canada prospers, Eastern Canada prospers and vice versa. We are all inter-connected and interdependent. We are Canadians.
Sincerely,
Jared Pilon
Candidate for Red Deer – Mountain View, AB
https://www.jaredpilon.com/
Are you an essential worker in the time of COVID?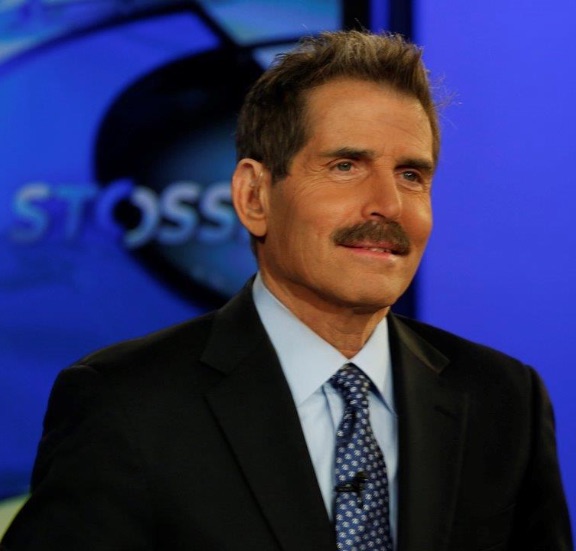 This is thought provoking article from 19 time Emmy Award winning journalist John Stossel.  You may be familiar with Stossel who spent decades with 20/20 and Good Morning America on ABC.
The Dallas Morning News called him "the most consistently thought- provoking TV reporter of our time." The Orlando Sentinel said "he has the gift for entertaining while saying something profound."
Stossel left television news to create Stossel TV.  He's hoping short videos and the freedom of not working for a network will help him educate young people in a way not possible when he worked with television news shows.  John Stossel started a non-profit to educate youth about the free market.  About 10 million students a year discuss liberty and free markets through Stossel in the Classroom.
While his weekly videos are both entertaining and informative, this particular video will certainly appeal to a much wider audience during the days of restricted businesses and higher unemployment due to the COVID19 crisis.


Open Letter to Central Albertans
Red Deer – Mountain View, AB
I spoke with an Alberta government official in mid-December 2020 re: the status of the proposed recovery community facility in Red Deer, as originally announced in mid-July 2020. I was informed that the project is bogged down in the bureaucratic process. The official hoped that there would be a public update prior to Christmas but this has yet to occur.
With that being said, I wanted to propose a project that I came across that may be beneficial for Red Deer and Central Alberta.
To my knowledge, the project originated in Albuquerque, New Mexico and is called "There's a Better Way". Please see this YouTube link for a short video on the project.
In a nutshell, the program aims at providing flexible work opportunities to those experiencing homelessness in order for them to earn some cash and be better connected with services. The ultimate goal of the program is to provide a base for which these individuals can move into permanent housing and full-time employment.
I truly feel that giving people the dignity of work makes an immense difference in their life. This is very evident in 2020-21 as many people have lost their jobs, their businesses and ultimately, their sense of purpose in life.
I have reached out to representatives from Safe Harbour, Turning Point and the Mustard Seed as I feel their involvement would be crucial. All three organizations expressed interest in pursuing a similar program for Red Deer. The major concerns they expressed in seeing this program get off the ground were twofold:
Funding for staff to facilitate the project along with funding to employ individuals through the program.

Partnership with the City of Red Deer to provide opportunities to complete manual labour tasks within the community. (cleaning up garbage, shovelling snow, etc.)
I reached out to the City of Red Deer (including the Mayor and all city councilors) along with Red Deer North and South MLAs on February 10, 2021 to discuss the merits of the program in light of the delays to the proposed recovery community facility. I have yet to receive a response.
For 2021, Red Deer City Council is recommending funding of $516,974 for Urban Encampment and Debris Cleanup on Public Lands. My initial thoughts were to see if the "There's a Better Way" program could be funded through an allocation of some of the funds earmarked for the rough sleeper and drug debris cleanup. Additionally, the program could be funded through private sector donations to the previously noted organizations. Amounts donated to these organizations would qualify for a donation tax credit regardless of whether the funds were donated personally or via your corporation.
If you, your organization or anyone you know feel that there would be an opportunity for a program such as this to operate within Red Deer, I would love to discuss this further with you.
Thank you in advance for your consideration in this matter.
Libertarian Party Candidate for Red Deer – Mountain View, AB