Primary Care Network launches 'Year of the Garden' to encourage more activity and healthier eating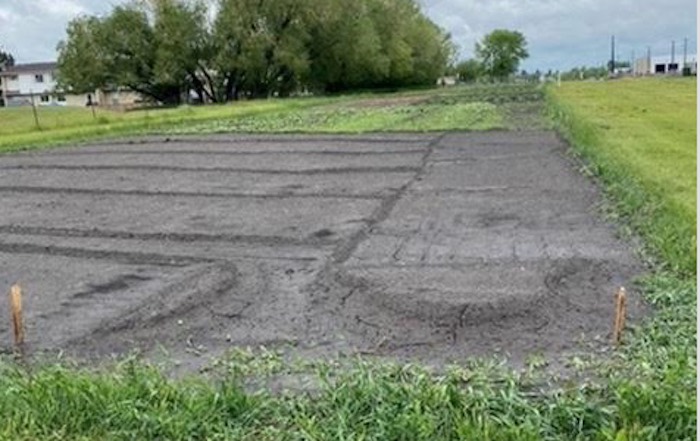 By Mark Weber
Summer is here as is the joy of spending time outdoors – and an exciting Primary Care Network program has been designed with that goal in mind.
"The City offered us one of their garden plots on the north end in Normandeau," explained Lynsey Hermary, a recreation therapist with the PCN, adding that space is being offered to any PCN patients or staff to use.
Essentially, it's all about encouraging folks to get outside more, while of course growing healthy food and spending time in nature.
"It is located directly behind the Save on Foods on 67th St, access is along 68th (Nash St) and we are garden plot number B12." The plot numbers are marked on the stakes.
"We recommend that everyone who uses it, marks off their section, and is then responsible for weeding, pruning and harvesting their area," notes the PCN web site. It's also an incredibly practical activity to take part in, with the ongoing high costs of food – particularly healthy food, added Hermary.
Meanwhile, there is plenty of room at the plot as well, and it's been exciting to see people utilize the space. "This is a brand-new program – we just got it up and running (recently)," she said, adding that the City of Red Deer web site offers tips on the
gardening side of things as well.

A PCN-hosted Westerner pancake breakfast is also slated for July 20th
Looking forward into the summer, staff are also excited to announce they will be hosting a pancake breakfast on July 20 from 7 to 9 a.m. to celebrate Westerner Days. It will be held at the park beside the PCN office which is located at 5120 – 47th St.
"You'll see our PCN staff and some of our physicians out flipping pancakes, and there will be some entertainment," said Bonnie St. Dennis, office and IT administrator at the Red Deer PCN.
"There is no charge to attend, but donations are welcome which will go to support PCN programs involving the City's vulnerable populations."
Staff also wished to remind residents that they have the PCN bike corral each Saturday at the Farmer's Market.
"We really encourage people to ride their bicycles down to the market, and they can then leave them for us to watch," said Lorna Milkovich, the PCN's executive director. "It's a nice option to help people get out and get more active, too."
And another key local event PCN staff are helping to promote is the Dr. Walter Reynolds Memorial run which is set for Sept. 18 th.
More information about the family-friendly event, which will be held at Bower Ponds, can be found at www.drreynoldsrun.ca. As the web site explains, it was in August of 2020 that, "A wonderful person was taken from us while working at the Village Mall Walk-in Clinic.
"The community of Red Deer suffered a tremendous loss when Walter was taken from us. A hole in the hearts of many as he was loved by all who knew him, from his patients to his colleagues, friends and family. The purpose of this run is to remember Dr. Walter Reynolds and what he stood for: respect, love, kindness and community.
"In Walter's name, ALL funds raised through this race will be donated back into the community which he loved. The Red Deer Hospice Society and Red Deer Youth Sports initiatives will be the organizations benefiting from this year's event. Our goal is to see this race become an annual event and spread the love through the community."
Also looking ahead, St. Dennis pointed out that although the PCN's Health Cafes won't be running again until the fall, anyone can check out the PCN web site (under the Patient Resources tab) and view previous Health Cafes which cover a wide range of health topics with experts offering guidance and information. Meanwhile, the local PCN offers a wealth of programs aimed at bolstering virtually all aspects of healthy living.
Primary Care Networks are made up of groups of family physicians working with other health care professionals such as nurses, pharmacists, nurse practitioners, exercise specialists, social workers, and mental health professionals.
Red Deer PCN supports the communities of Red Deer, Blackfalds and Penhold.
For more information, call the local PCN office at 403-343-9100 or check out www.reddeerpcn.com.
Glenn Anderson adds some colour to the "Day of Golf"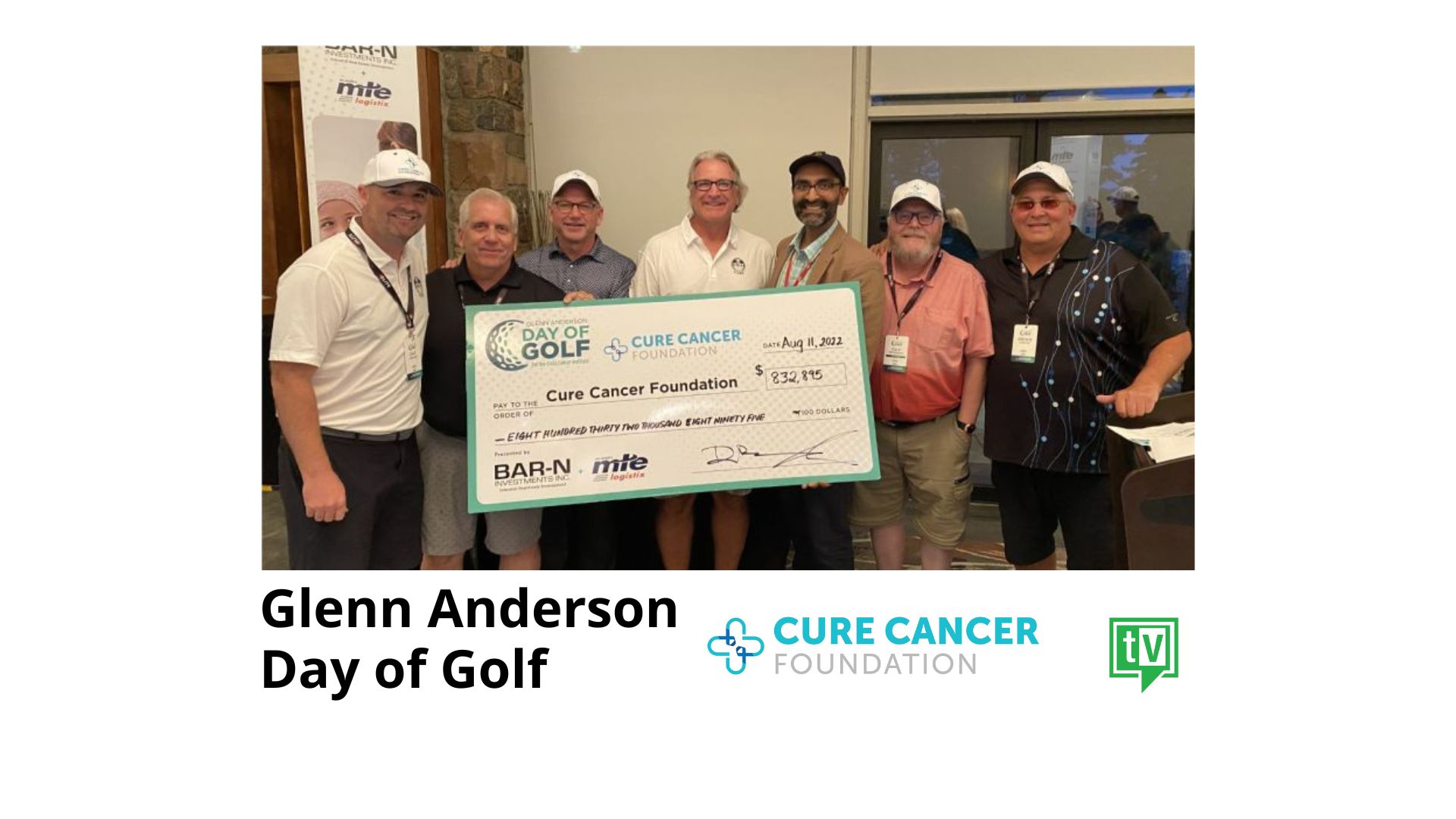 Last week, the 32nd edition of the Glenn Anderson Day of Golf raised an incredible amount of money … in fact more than $832 thousand dollars! As the numbers are tallied up, that total will be closer to $900K! That's a big deal and the money raised will fund cancer research. Congratulations to the organizers and a shout out to the Derrick Club who did an amazing job of hosting the event.
But today's story is more about Glenn Anderson. A class act, Anderson travels up to Edmonton from Florida each year to help make this event a roaring success. He told some great stories at a reception the night before the tournament. If you're an Oilers fan, you'll enjoy this video!
Click here to watch the video on youtube.
Learn more about the Cure Cancer Foundation.
Health Basics was my Kick Start to a Healthier Weight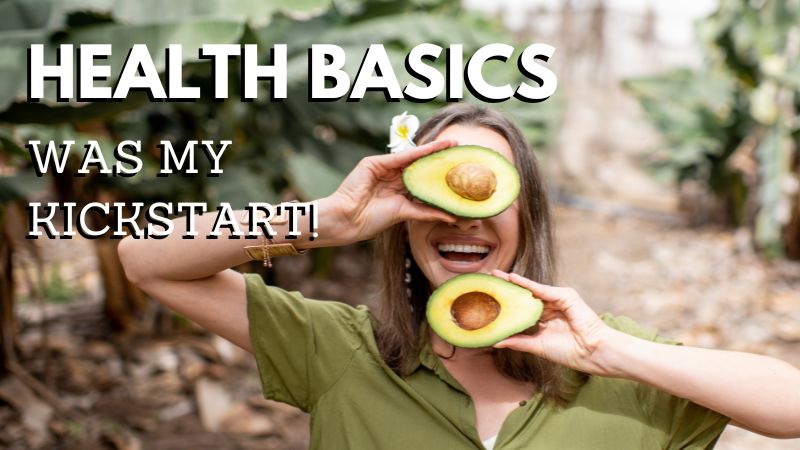 Editor's note: The concepts outlined in this article are important and can be adapted to our current isolated lifestyle.
Health Basics was my Kick Start to a Healthier Weight
I am a retired nurse so I know quite a bit about living healthy. However over my last year of work, I had a sedentary job and I felt tired so I did not put as much energy into my own lifestyle and my weight crept up. I was getting a lot of heartburn and I knew weight loss and lifestyle are the first line treatment.
So, after I retired I asked my doctor to send me to Health Basics. It was good to go every week, to have to be accountable, to have others to discuss my choices with as well as to pick up on things from class that I had let slide. I went through the 8 week program and lost 9 pounds. As I know how important it is to continue living healthy and be accountable to myself, I rejoined TOPS which I was a member of a number of years ago. I also continued with exercise classes and yoga at the Golden Circle and now I am down 17 pounds just over 4 months after I started down this path. I am feeling great: stronger, fitter and I have almost no heartburn. Health Basics has helped me to enjoy retirement!"
PS: "I knew Health Basics is a great kick start on healthy living as my husband had attended it years ago when he was diagnosed with diabetes. He followed the class recommendations and has lost more than 75 pounds over the years and feels great too."
As always Red Deer PCN is here to support your health and wellness. Call 403.343.9100. Mental Health Counsellors are available for therapy and other concerns.