The Mustard Seed is in Urgent Need of Bottled Water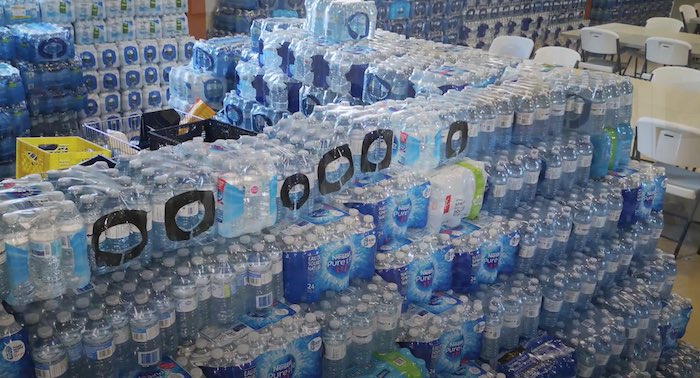 News release from The Mustard Seed
Summer is here and as temperatures are rising in Red Deer, The Mustard Seed is in desperate need of bottled water to keep Red Deer's most vulnerable safe from the sweltering heat.
For those experiencing homelessness, the extreme heat can pose a dangerous risk. Insufficient water when temperatures rise can lead to exposure-related illnesses such as heat stroke, heat exhaustion, and even death.
The Mustard Seed is working hard to ensure that those in need of water are provided for – but we can't do this alone. We urgently need your help to respond to the increased need for water and other summer essentials found here:
Items Needed:
Rain Ponchos
Travel-Size Shampoo & Conditioner
Hair Brushes
Deodorants (Men & Women)
Individual Kleenex
Ladies Underwear (Small – Medium Size)
Men's Boxershorts (Medium – Large Size)
Backpacks
Razors
Travel-Size Body Wash
Hair Care (Gel preferably)
Reusable Water Bottles
Toilet Paper
New Blankets
Tooth Brushes
Baby wipes
Reusable Bags
Insect Repellant
Travel-Size Sunscreen
Q-tips
Flipflops: (Men's sizes 7 – 13 & Women's sizes 6 – 10)
Hats
School Lunch Program:
Granola Bars
Nut-free Snacks
Carrots
Cucumbers
Celery
Apples
Oranges
Deli Meat
In dire situations like this – whatever you can give makes a huge difference in the lives of those in need.
All donations will be gratefully received at the Community Support Centre, Monday to Friday from 8:00 am to 4:00 pm.
Thanks to your generosity, we can provide vital services and resources that help keep our most vulnerable community members in Red Deer safe.
About The Mustard Seed:
The Mustard Seed is a Christian non-profit organization that has been caring for individuals experiencing homelessness and poverty since 1984. Operating in five cities across Alberta and British Columbia, The Mustard Seed is a supportive haven where people can have their physical, mental, and spiritual needs met and grow toward greater health and independence.
Share a special night with Great Big Sea's Sean McCann this Saturday for the Child Advocacy Centre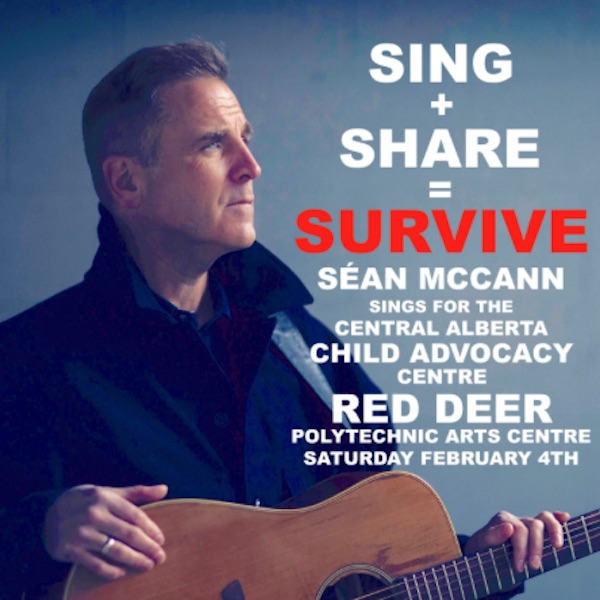 Tickets selling fast for Séan McCann – Sing, Share, Survive
In support of the CACAC
Séan McCann from Great Big Sea will be performing in support of the Central Alberta Child Advocacy Centre this Saturday, February 4th!

Tickets are selling fast! In this powerful live music and storytelling event, you'll learn the meaning of resiliency. Séan will be joined by special guest Sheldon Kennedy for this special performance!
Tickets are $50 each through Red Deer Polytechnic ticket office.
About Séan McCann –
A survivor of sexual abuse as a teenager, Séan has spent the last ten years touring North America as a musical keynote speaker, singing and sharing his story with theatre audiences, front line workers, teachers, students, patients, inmates, veterans, and anyone who has struggled with their mental health. Séan believes that music is medicine and a song is never more powerful than when it is sung with a friend.
As part of this event, the CACAC is benefiting from an
online silent art auction, operated by JRADCLIFFE Auctioneering.

These artworks were created and curated by Kathryn Fellowsand donated to this auction in her memory by her daughter Sharon Moffat.

Watch on social media for a link to this auction, which opens on February 4th.
We're building a path forward for victims of child abuse, neglect, and sexual exploitation. The Centre of Excellence will house many partners in one building, including teams from Alberta Health Services, RCMP, and the Central Alberta Sexual Assault Support Centre.

We've created a strategic partnership with Red Deer Polytechnic to build this innovative centre right here in the heart of Central Alberta on RDP land.
Consider becoming a monthly donor today!
Your monthly contribution will help us #BuildtheFuture of healing, advocacy, and prevention. Click the button below, and select "recurring" to set up your monthly contribution to the Centre of Excellence.

Help us build the future…so every child can have a bright one.
Empowered, Happy and Healthy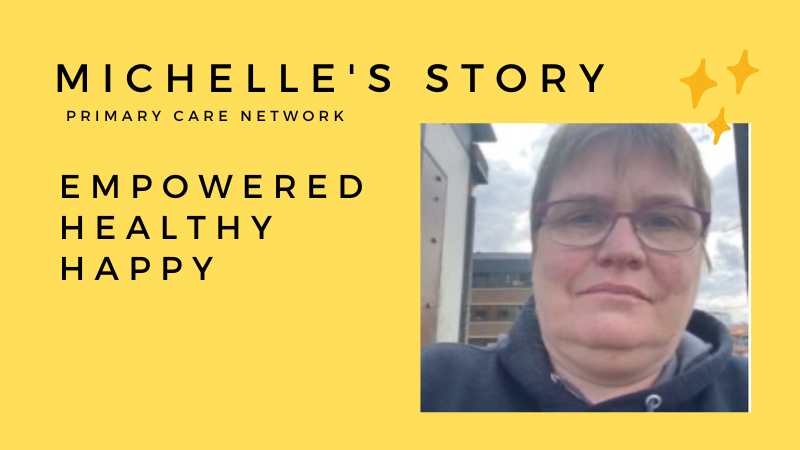 Michelle lost a kidney to cancer 20 years ago. Her blood pressure has been challenging to keep in a healthy range since. A busy life with little focus on healthy got her in trouble. In late December 2020, she ended up in emergency with extremely high blood pressure in the 200/150 range and a blood sugar of 25. She was very sick. She had a second similar episode in January. At that time, she was let go from her job. This turned out to be the best thing that happened as she now had time to focus on her health.
The RDPCN family nurse recommended she attend Diabetes the Basics as well as providing her with ongoing one-to-one support for several months. She also got connected to a weight management program, supervised exercise and Heartwise.
Fast forward to 18 months, she has decreased her clothing size from 20 to 14. Her blood sugar is now 7 and her blood pressure is in the range of 138/95. Great improvements!
She is back to work. She walks about an hour per day and she feels amazing! She has used the portion control plate to help improve her eating habits. She is eating way better and enjoying it. One thing she could not give up was Pepsi. She used to have at least 3 cans per day. Now she uses Diet Pepsi in much smaller volumes, but she cannot get by without some Pepsi. Long-lasting insulin and using the Libre sensor have been great tools to help her live healthily. She feels very empowered, happy and healthy!!
Learn more about the Red Deer Primary Care Network. Click here.