Pink Press Co. – Young Entrepreneur turns Lockdown Hobby into Successful Small Business
After a long year of uncertainty, business closures and public lockdowns, few people have arrived at the end of 2020 with the same outlook they began the year with. 
While the lockdowns and layoffs have been unquestionably difficult for individuals of all ages, from all walks of life, the pandemic measures have cast a light on a certain level of adaptability and creativity for many. From launching online shops, providing contactless deliveries and offering online concerts and shows, individuals from all industries have found a way to remain connected during these socially distant times. Furthermore, using social platforms to connect with their community, countless people have used their time at home to pursue a side hustle or launch their own small business. Among the resounding calls to support local during these tough times, many of these endeavors have been met with extensive support from the community and beyond.
Hannah Olson is a 23-year old Licensed Practical Nurse from Strathmore, Alberta, who has spent the last 7 months alternating between working shifts at 3 different hospitals while launching Pink Press Co., her own modern handcrafted clay earring business.
Hannah became a certified LPN after completing the Licensed Practical Nursing Program at Bow Valley College in 2017, and has been rotating among the Alberta Children's Hospital, Foothills Medical Centre, and Strathmore Hospital for the last 3 years. When the lockdown measures took effect earlier this year, she began using the downtime to pursue her passion for crafting, and discovered she had a knack for clay earrings.
"Initially it was just crafting for pure enjoyment, especially during the lockdown as there was not much else to do anyways," she says. "When I came across my first pair of clay earrings on Instagram, my mom said to me "You could probably make those.""
Pink Press Co. then began in June as an Instagram business page, initially gathering a small community following. Describing her work as a reflection of her personal style, Hannah uses polymer clay and hypoallergenic earring pieces to handcraft unique, custom studs, pendants, dangle and tassel earrings for formal and casual wear. Products range between $12 and $26, plus shipping.

After receiving an extremely positive response and multiple expressions of interest, Hannah expanded her small business further by launching her own Etsy shop in October. According to Hannah, initial orders came from the surrounding community of Strathmore, eventually reaching Calgary and Airdrie as well. However, shortly after opening her Etsy shop, things really took off. 
"I've lost track," she says, "There have been nearly 300 orders on Etsy alone, in addition to custom orders on Instagram and physical shop sales." She has now successfully shipped handcrafted earrings all across Alberta, as well as to BC, Saskatchewan, Manitoba and Ontario. 
Hannah was scheduled to take part in a number of fall and winter markets this holiday season, which were ultimately cancelled as a result of the ongoing COVID-19 pandemic preventative measures. However, she has remained busy filling and shipping custom orders across Canada, and is looking forward to the opportunity to set up at future markets in the New Year.
To view Pink Press Co.'s collection of handcrafted, hypoallergenic clay earrings online, visit https://www.instagram.com/pink.press.co/or https://www.etsy.com/ca/shop/PinkPressCoByHannah, or take a look at Prairie Grounds Coffee House in Langdon, or Sole Discretion Boutique and Back to Good Market & Deli in Strathmore.  
For more stories, visit Todayville Calgary.
Stand Together Against Bullying – Pink Shirt Day 2021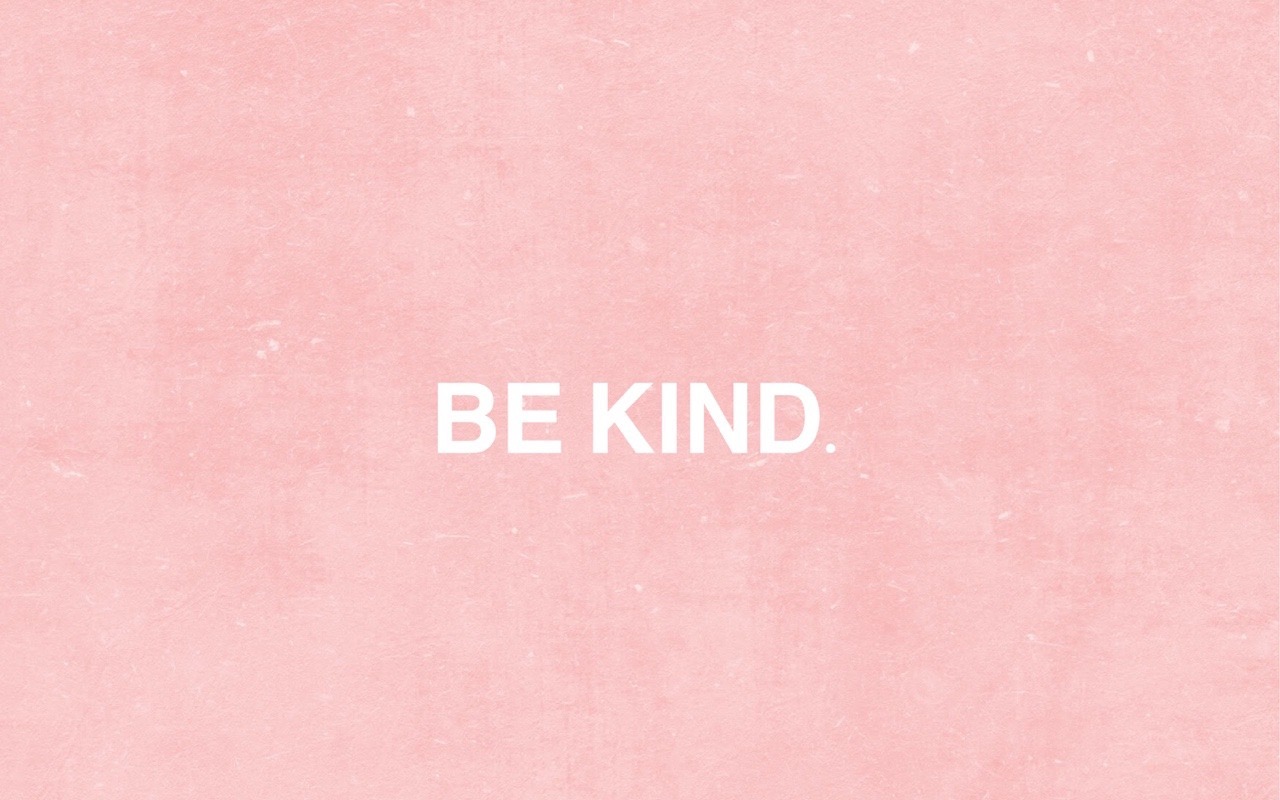 Wednesday, February 24, 2021 is the 14th annual Pink Shirt Day, a globally recognized movement to end bullying in all its forms and encourage the growth of a global community built on acceptance and support regardless of sex, age, background, gender identity, sexual orientation or cultural differences.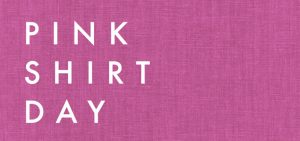 Pink Shirt Day originated in 2007 in the eastern Canadian province of Nova Scotia, in a local story that captured national – and eventually international – attention, when a new 9th grade student walked in on the first day of school wearing a pink polo shirt. 
Travis Price and David Shepherd are the two young men responsible for unintentionally launching the global pink shirt movement. According to Price and Shepherd, a group of students were physically and verbally bullying the young man for wearing pink to school. As senior students, Price and Shepherd saw the situation as an opportunity to set an example and take a stand against bullying in their school.
That night the two went and purchased 75 pink tank tops and released a call on social media (MSN messenger at the time) encouraging their fellow students to show up at school the next day wearing pink. According to Price, in a school of roughly 1000 students, "700 to 850 kids showed up wearing pink. It was incredible." 
Since 2007, the movement has gained exponential traction and is now recognized in communities all around the world as individuals come together in an international display of solidarity against the devastating impacts of bullying.
The global movement to end bullying has led to the creation of countless local, national and internationally available resources, but there is still a long way to go.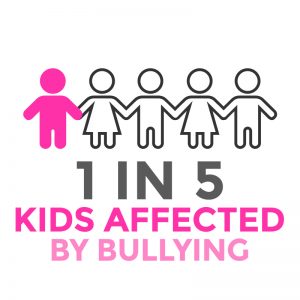 Bullying Canada identifies 4 distinct types of bullying: verbal, physical, social and cyber. Short term and long term effects of bullying vary based on each situation, and can lead to damaging and dangerous outcomes for victims, friends, bystanders and countless others. While commonly associated with children and young adults in school, bullying impacts individuals of all ages and backgrounds in many areas of life, including the workplace.
Statistics released by Safe Canada revealed that 47% of Canadian parents have at least one child that has experienced bullying, while approximately 33% of the population experienced bullying as a child, and 33% of teenagers reported being bullied recently. Furthermore, around 40% of Canadians reportedly experience bullying in the workplace on a weekly basis.
If you, or someone you know is struggling with bullying, reaching out is the first step. You are not alone, and help is available. Extensive networks of resources exist in Alberta and across Canada to provide support, aid and solutions for those experiencing bullying. 
For support from Bullying Canada, call (877) 352-4497, or email [email protected]
The Alberta 24-hour Bullying Helpline can be reached at 1-888-456-2323, or the online Bullying Helpline Chat can be accessed here.
For more resources on how to identify a bullying situation, get help, or help someone in need, visit https://www.alberta.ca/bullying-how-to-help-others.aspx.
For more stories, visit Todayville Calgary.
WHAT HAPPENED TO THE GUY IN THE BLUE TRUCK?

Open Letter to Premier Jason Kenney
February 23, 2021
FOR IMMEDIATE RELEASE
Red Deer – Mountain View, AB
On August 1, 2016 you began your "Unite Alberta Truck Tour" in a blue Ram 1500. Your mission: to consolidate conservative support by uniting the Tories with the Wildrose Party. We all know the results of the truck tour and how the tour carried over to the 2019 United Conservative election platform: "Getting Alberta Back to Work".
It is now February 2021, four and half years after you launched the truck tour. Even though Albertans have suffered through the past year with COVID-19, the three pillars of your 2019 election platform are still of the utmost concern to Albertans: Jobs, Economy, Pipelines.
When the UCP government took office in 2019, no one could have foreseen the significant challenges that would be presented to both your government and Albertans just one year later. These challenges however, should be viewed a rallying point rather than a crutch.
Moving forward, Albertans are looking for strong leadership. We want to see drastic reductions in red tape. We want a government that champions our interests within Canada and to external markets. Simply put, we want jobs, a strong economy and pipelines. We are not interested in more panels and consultations. We do not want the ideological policies of those in Ottawa dictating our future or our children's futures.
To secure our financial future, public sector bureaucrats, specifically those on Alberta's "sunshine list", need to share in the economic downturn that the private sector is currently facing. Alternative routes to get oil to market, not subject to the Canada Energy Regulator, need to be explored immediately. Small businesses need a concrete plan for reopening and a guarantee that no further lockdowns will be imposed.
Polls suggest that the conservative base is fragmented again. Albertans know what happened the last time this occurred. Premier, it is time to be the guy in blue truck again. Albertans are counting on you.
Sincerely,
Jared Pilon
Libertarian Party Candidate for Red Deer – Mountain View, AB
https://www.jaredpilon.com/