Over 1 million contraband cigarettes seized in Edmonton
From Alberta Gaming, Liquor & Cannabis (AGLC)
Multiple contraband tobacco products seized by AGLC investigators
More than 1 million contraband cigarettes with a value of more than $665,000 were recently seized following an investigation by Alberta Gaming, Liquor & Cannabis (AGLC).
The total potential lost tax revenue is estimated to be more than $292,000.
The seizure took place at a storage facility in central Edmonton. Jian Wang of Edmonton was charged with trafficking in contraband tobacco contrary to section 121.1 of the Criminal Code of Canada. The accused is scheduled to appear in Edmonton Provincial Court on February 17, 2021.
Contraband tobacco:
is any tobacco product that does not comply with federal and provincial laws related to importation, marking, manufacturing, stamping and payment of duties and taxes;
comes from four main sources: illegal manufacturers, counterfeits, tax-exempt diversions and resale of stolen legal tobacco; and
can be recognized by the absence of a red (Alberta) or peach/light tan (Canada) stamp bearing the "DUTY PAID CANADA DROIT ACQUITTÉ" on packages of cigarettes and cigars or pouches of tobacco.
In addition to lost revenues that may otherwise benefit Albertans, illegally manufactured products also pose public health and safety risks as they lack regulatory controls and inspections oversight.
All wholesalers and importers of tobacco into Alberta must be licensed to sell or import tobacco for resale. Furthermore, all tobacco products must be labelled according to federal and provincial regulations. Albertans who suspect illegal tobacco production, packaging and/or trafficking are encouraged to contact AGLC's Tobacco Enforcement Unit at 1-800-577-2522.
Under a Memorandum of Understanding with Alberta Treasury Board and Finance, AGLC enforces the Tobacco Tax Act and conducts criminal investigations of contraband smuggling. In 2019-20, provincial revenue from tobacco taxes was $805 million.
Calgary police charge teen accused of trying to hire someone to murder another youth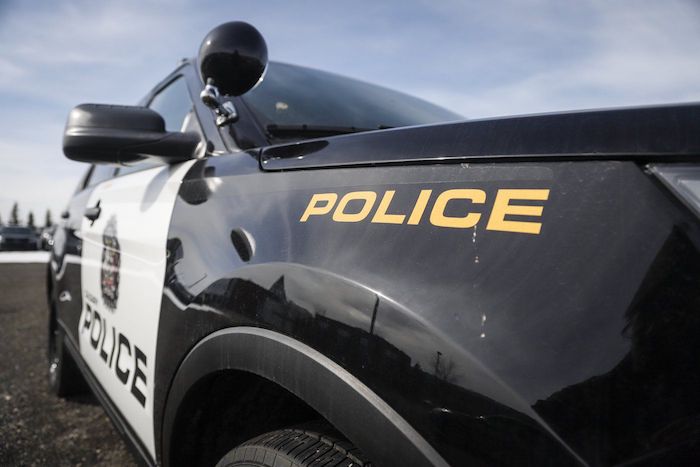 Calgary police are accusing a 16-year-old of trying to hire someone to kill another youth.
Police say in a release that they began investigating last month after getting a complaint.
After a six-week investigation, police say officers gathered enough evidence to support charging the teen.
Staff Sgt. Colin Chisholm says the allegations are disturbing and police are thankful they could investigate before anything tragic happened.
The teen was arrested on Tuesday and is charged with counselling to commit murder, breach of a court order and possession of marijuana.
The suspect cannot be named under provisions of the Youth Criminal Justice Act.
This report by The Canadian Press was first published June 29, 2022.
Alberta judge finds man guilty of manslaughter in death of one-year-old son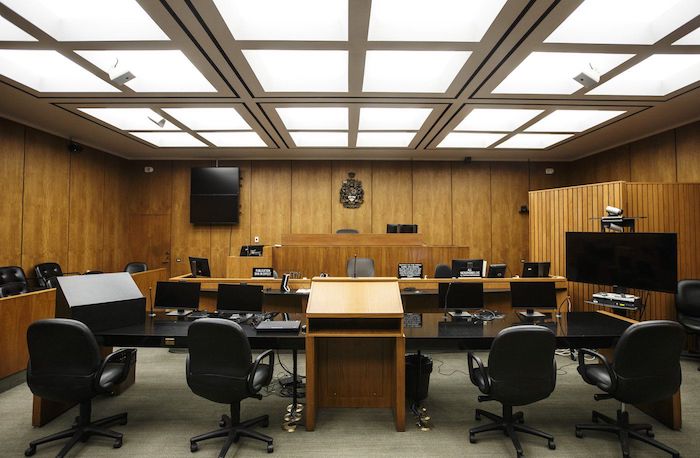 By Daniela Germano in Edmonton
An Alberta judge has found a man guilty of manslaughter in the death of his one-year-old son as well as of assaulting his young daughter.
The man's lawyer argued in court that the father should be found not criminally responsible for his son's death in November 2019.
Rory Ziv argued that a severe sleep disorder put the man from Fort Saskatchewan, Alta., in a state of automatism, which made him incapable of understanding his actions when he killed his son and injured his daughter, who was five at the time.
There is a publication ban on identifying the girl because she is a minor.
The man testified at trial that he has no memory of hurting his children, saying he fell asleep on the couch while caring for them. He said he dreamt he was being attacked and awoke to find that he injured his children.
A sleep expert also testified at trial after examining the man two years following the boy's death. Dr. Colin Shapiro said he found "thumbprints" of parasomnia, a disorder in which people do things while asleep that they are unaware of, such as sleepwalking.
Shapiro testified he saw multiple arousals during the man's deep sleep.
The man was initially charged with second-degree murder, but the prosecution asked the judge to consider a verdict of manslaughter instead.
Crown attorney Sandra Christensen-Moore said at trial earlier this month that evidence suggested the man was intoxicated at the time of the attack, which would affect his ability to form the intent needed for second-degree murder.
In announcing his verdict Wednesday, Justice John Henderson said it was more likely that the accused was suffering from severe withdrawal symptoms from his opioid addiction and lashed out at his children.
Court heard that the man has a history of substance abuse with cocaine, alcohol, heroin and prescription opioids. He admitted to self-medicating his back pain with heroin and illegally obtained Percocet.
Henderson said the man got into an argument with is partner the day of his son's death and threw a plate in the woman's direction because they did not have enough money for him to buy cigarettes.
"Certainly there is no doubt on the evidence that (the man) was having serious sleep difficulties and serious back pain at the time of these events," the judge said.
"I'm also satisfied that the evidence is very clear that he was experiencing other stressors, including financial issues and relationship issues. He was also experiencing significant symptoms of heroin withdrawal."
But Henderson said the defence was not able to prove that the man was in a state of automatism when he attacked his children.
"While I am satisfied that there is some evidence that could potentially support the conclusion of automatism, when I consider the totality of the evidence, I find it is not possible to come to that conclusion."
The father is to be sentenced at a later date.
The judge said the man, who was prone to explosive outbursts, adapted his story about what happened the day of his son's death as a way to rationalize his behaviour.
Henderson said such rationalization was most evident in the "evolving story" of the man's dream of being teleported and attacked by a shadow creature during which he was trying to protect his children.
"This story did not exist for more than one year after (the boy's) death and it only began evolving thereafter.
"The story was crafted to satisfy a narrative that would lead to a conclusion of automatism."
Henderson noted that a forensic psychologist testified that the man had unresolved anger issues.
The judge said the man became overwhelmed by his situation and burst out in an aggressive and disproportionate manner when striking his children.
"I conclude that this explanation is for the attack is much more likely than the conclusion of automatism."
This report by The Canadian Press was first published June 29, 2022.