ASIRT investigating actions of police during suicide of stolen vehicle suspect

From the Alberta Serious Incident Response Team
Investigation into self-inflicted gunshot wound during contact with EPS
On Nov. 19, the Alberta Serious Incident Response Team (ASIRT) was directed to investigate the circumstances surrounding the death of a 19-year-old man that occurred that same day during contact with members of the Edmonton Police Service (EPS).
At about 1:21 a.m., an EPS officer was on foot and directing traffic in the eastbound lanes of Whitemud Drive, between the 17 Street overpass and Anthony Henday Drive. The officer was on a special duty assignment to assist with moving an oversized load on the freeway. While the officer was directing traffic, a white Hyundai failed to stop as requested and struck the officer. The Hyundai continued eastbound on Whitemud Drive. After the collision, a civilian witness operating the pilot vehicle that was accompanying the load followed the Hyundai until a marked EPS vehicle arrived and attempted to conduct a traffic stop. The Hyundai lost control on a curve on 17 Street, just north of Ellerslie Road, and came to a stop in the ditch.
The driver of the Hyundai, the 19-year-old man, exited the vehicle with a firearm. The man did not comply with commands to drop the firearm, and instead fired a single gunshot, fatally injuring himself. Additional EPS members, along with EMS, attended to the location and provided first aid to the man, before ultimately transporting him to hospital where he was pronounced dead. The man's firearm, a loaded sawed-off 9-mm carbine, was recovered from the scene. Additional ammunition was recovered from the man's vehicle. A second occupant of the vehicle, which was later determined to be stolen, was not injured during the incident. At this time there is no evidence to suggest that any police officer discharged a firearm during this incident.

EPS will maintain conduct of the investigation into the actions of the occupants of the Hyundai, while ASIRT's investigation will examine the actions of police during this incident. With ASIRT's investigation underway, no further information will be released at this time.
ASIRT's mandate is to effectively, independently and objectively investigate incidents involving Alberta's police that have resulted in serious injury or death to any person, as well as serious or sensitive allegations of police misconduct.
Alberta pastor charged with violating COVID-19 restrictions to make court appearance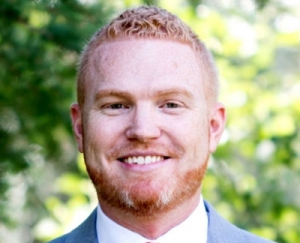 STONY PLAIN, Alta. — A pastor of an Edmonton-area church that has been allegedly holding Sunday services in violation of COVID-19 rules is to appear in court today.
James Coates with GraceLife Church in Spruce Grove was arrested last week.
RCMP have said he was remanded in custody after refusing to agree to bail conditions.
The church has been holding services that officials say break public health regulations on attendance, masking and distancing.
Police fined the church $1,200 in December and a closure order was issued in January.

Coates was twice charged in February with violating the Public Health Act and violating a promise to abide by rules of his release, which is a Criminal Code offence.
Coates has addressed the province's health restrictions in his sermons, telling worshippers that governments exist as instruments of God and there should be unfettered freedom of worship.
An associate pastor of the church, Jacob Spenst, conducted last Sunday's service and told the congregation that messages of support have been pouring in for the jailed pastor.
This report by The Canadian Press was first published Feb. 24, 2021.
The Canadian Press

WHAT HAPPENED TO THE GUY IN THE BLUE TRUCK?


Open Letter to Premier Jason Kenney
February 23, 2021
FOR IMMEDIATE RELEASE
Red Deer – Mountain View, AB
On August 1, 2016 you began your "Unite Alberta Truck Tour" in a blue Ram 1500. Your mission: to consolidate conservative support by uniting the Tories with the Wildrose Party. We all know the results of the truck tour and how the tour carried over to the 2019 United Conservative election platform: "Getting Alberta Back to Work".
It is now February 2021, four and half years after you launched the truck tour. Even though Albertans have suffered through the past year with COVID-19, the three pillars of your 2019 election platform are still of the utmost concern to Albertans: Jobs, Economy, Pipelines.
When the UCP government took office in 2019, no one could have foreseen the significant challenges that would be presented to both your government and Albertans just one year later. These challenges however, should be viewed a rallying point rather than a crutch.

Moving forward, Albertans are looking for strong leadership. We want to see drastic reductions in red tape. We want a government that champions our interests within Canada and to external markets. Simply put, we want jobs, a strong economy and pipelines. We are not interested in more panels and consultations. We do not want the ideological policies of those in Ottawa dictating our future or our children's futures.
To secure our financial future, public sector bureaucrats, specifically those on Alberta's "sunshine list", need to share in the economic downturn that the private sector is currently facing. Alternative routes to get oil to market, not subject to the Canada Energy Regulator, need to be explored immediately. Small businesses need a concrete plan for reopening and a guarantee that no further lockdowns will be imposed.
Polls suggest that the conservative base is fragmented again. Albertans know what happened the last time this occurred. Premier, it is time to be the guy in blue truck again. Albertans are counting on you.
Sincerely,
Jared Pilon
Libertarian Party Candidate for Red Deer – Mountain View, AB
https://www.jaredpilon.com/