Nurses vs. MLAs: A Real Solution

Open Letter to Alberta MLAs
Red Deer – Mountain View, AB
The Alberta government is calling for a 3% wage cut for nurses ($70,500 (average salary per ALIS) x 3% x 36,200 nurses = $76.56 million). Don Braid of the Calgary Herald is calling for Alberta MLAs to take a $22,000 wage cut (87 MLAs x $22,000 = $1.91 million). Unfortunately, neither of these options address the elephant in the room. Alberta will spend $23 billion on healthcare this fiscal year per Budget 2021.
Over the past year and a half, Albertans were forced to suspend their lives and lose their livelihoods under the guise of the common good and to protect our seemingly fragile healthcare system. If $23 billion dollars in annual spending does not secure our healthcare system against potential future threats, maybe it is time to stop accepting mediocrity and make some changes to the system.
Suggestions for your consideration:
Immediately schedule a First Ministers conference (meeting between the premiers and the Prime Minister).

Agree to repeal the Canada Health Act. According to the Canadian Constitution, healthcare is within the jurisdiction of the provinces.

Funds needed to support provincial healthcare decisions would then be collected within each respective province instead of being received through the Canada Health Transfer.

End the prohibition on private clinics and service providers which would generate competition, reduce wait times, decrease costs and ultimately provide better care for everyone.
Canadians have long triumphed our "free" healthcare system as being the best in the world. In reality, it is neither free nor the best. Embracing new ideas and private market solutions is the best way to improve our healthcare system for all Albertans. I for one, believe that Albertans deserve the best for their hard earned tax dollars. It's time for a change, don't you agree?
Libertarian Party Candidate for Red Deer – Mountain View, AB
Current COVID-19 situation in Red Deer leads to emergency order for temporary shelter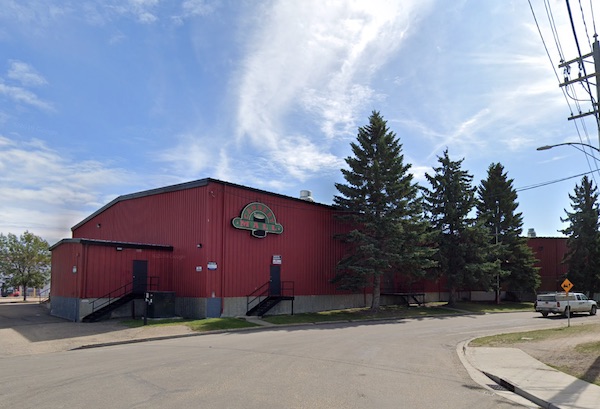 The Emergency Operations Centre has signed an Emergency Order to allow the temporary emergency shelter at Cannery Row to continue operating for the duration of the State of Local Emergency, including any renewals, or until this order is revoked.

"Our healthcare system is overloaded and cases are surging in our community. The decision to put the emergency order in place to allow the operations of the temporary shelter at the Cannery Row site did not come easy, we took into consideration the current outbreak status among our vulnerable population, the pressures on our emergency response services and the ability to support community-based outbreak protocols. We want to make sure our vulnerable population have access to care and resources, with the intent of diverting non-emergent issues from the hospital," said Ken McMullen, Director of Emergency Management. "The site will allow us to monitor, test and mitigate any further community-based spread and increased dependency on our already strained health supports.
A third party organization will continue to operate the shelter, with the Provincial Government to continue funding the operations. Mitigation strategies implemented in May will continue in the area while the temporary shelter is operational.
"We have extended the mitigation tactics in place to mirror the timeframe of the order, tactics such as security, cleanup, area liaison and fencing will continue for the time being to help minimize issues faced by surrounding residents and businesses," said McMullen. "Our number one goal here is to keep our community safe and minimize the spread while protecting our healthcare system. We are in a situation where hard decisions need to be made to protect all Red Deerians, and we believe that this order will help meet our goal."
The ability to implement the order comes following the State of Local Emergency (SOLE) being enacted on September 17 for up to 60 days by the Emergency Advisory Committee. The SOLE gives The City access to additional resources and special powers under the Emergency Management Act, including personnel, from other orders of government if required.
Tale of two tea houses: Differing approaches to vaccine passport in High River, Alta.
CALGARY — Two tea houses in one southern Alberta community have become an example of the uncertainty caused by the government allowing businesses to make up their own minds about what is essentially a vaccine passport.
Restaurants, bars and pubs have been debating whether they will require a vaccination record before patrons are allowed to enter or if they will limit them to patios and takeout.
Last week, Premier Jason Kenney brought in a "restrictions exemption program" that allows owners to operate with almost no COVID-19 rules as long as they ask for proof of vaccination. Those that choose not to must abide by stricter public health rules.
The United Conservative government has been criticized for downloading the decision. Critics say it causes confusion and forces compliant businesses to face the wrath of anti-vaccination customers.
In High River, a town of about 14,500 just south of Calgary, it's led to a tale of two tea houses.
Tracey Worsley and her daughter, Rebecca, opened The British Teahouse just eight weeks ago. They've decided to close their doors to indoor dining.
"We believe everybody has a choice and it's not right that businesses should have to make that choice," Worsley said in a phone interview.
"The government should make the decision like they did last time."
The Noble Teahouse has been open a year after extensive redecorating of the 113-year-old home.
Operations manager Joelene Smart said it was a hard decision to require the passport but there was little choice.
"It just pulled on my heart a little bit. I'm good with the decision we made, but it's just not very inclusive."
Smart said she had a lot of discussions with customers last week and most were supportive, but she agrees with Worsley that businesses shouldn't have had to make the decision.
"Something needs to happen. I don't really know what it is, but it's just sad. It's causing unrest between families and friendships and businesses. I hope it doesn't last very long."
Calgary city council took matters into its own hands this week by passing a bylaw making vaccine proof mandatory for all non-essential businesses, with fines for violators. That new rule began Thursday.
"This bylaw will create a level playing field for business in Calgary and provide clear guidance on how to apply the requirement for proof of vaccination or negative COVID test," said Mayor Naheed Nenshi.
Worsley said she'll watch customer traffic for the next couple of weeks, but if business doesn't go well, she might be forced to opt into the program.
She said it's a difficult decision either way.
"No matter which way you choose to go, you're going to upset people and you're not going to please everybody. But … the way I was brought up, everybody in life has a choice. Unfortunately, at the moment, choices are being taken away."
It remains to be seen if Edmonton will follow Calgary's move.
"We obviously saw what happened in Calgary. We're taking a look at that decision right now," said city spokesman Geoffrey Driscoll.
This report by The Canadian Press was first published Sept. 23, 2021.
Bill Graveland, The Canadian Press